Gone are the days when you needed collateral to get a loan from anywhere. You can get loans without security in Kenya today in a matter of minutes, and all you've to do is sign up, according to the lenders.
But wait a minute! Is that all you have to do? They forget to tell you that you've to pay up (with interest) lest your name and credit reputation be on the line. Moreover, you may need to agree to let go of a slice of your salary every month as repayment.
These loans, popularly known as unsecured loans, don't require collateral, which is true, but they come with several risks, which I'll share with you. Their selling point is that they are fast and often do not require your presence, as you can apply online.
That has seen commercial banks and SACCOs join the bandwagon. As a result, they are no longer associated with digital lenders alone. Even the government, through the Hustler Fund, is in the mix.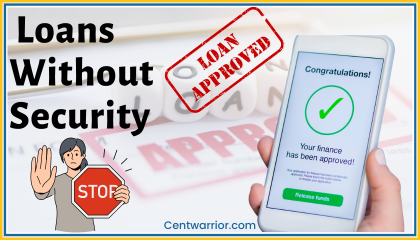 My advice is that you first learn about them and understand their risks before getting one, and that's where this review comes in. Here's what ill cover:
What are unsecured loans?
What are the requirements for unsecured loans?
Types of unsecured loans
Who offers unsecured loans in Kenya?
Pros and cons of unsecured loans?
Should you get a loan without security?
What should you do to avoid these loans?
Here we go!
BEFORE YOU CONTINUE…
Allow me to show you how I reclaimed my financial life from drowning in a sea of debt and trapped in a never-ending cycle of financial despair with over Ksh 3.5 million weighing me down.
Every day was filled with sleepless nights, anxiety, and constant fear of losing everything I had.

But then, against all odds, I discovered a life-changing path to freedom which helped me shatter the chains of debt in just 1.5 years, created a solid financial foundation and started building wealth.
And now, I have packaged all this knowledge in this SIMPLE e-book called Cent Warrior 10-Steps to Financial Freedom for you because I want you to WIN with money and change your family tree.
🟢 Get It here for FREE and change your life forever.
👉⏩ I WANT IT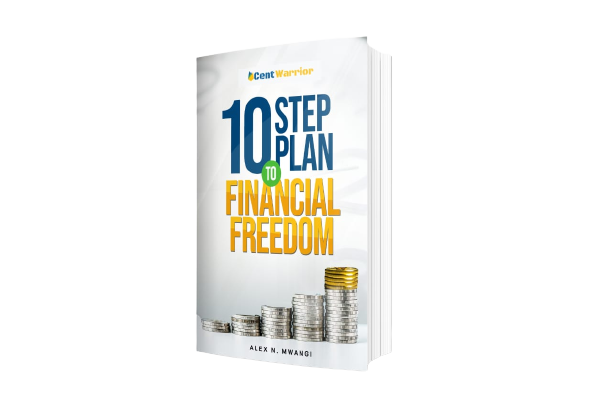 What Are Unsecured Loans?
Unsecured loans, sometimes known as good faith loans or signature loans, are offered without any collateral but against your creditworthiness or other means. The other means may include deducting the loan payments from your salary (check-off loans) or having an MOU with the bank to pay the loan in time (non-check-off loan).
Simply put, the lender doesn't ask you for any physical security such as a log book, title deed, insurance policy, or house valuables but often looks at your creditworthiness. That makes unsecured loans a top consideration for those with no assets to secure the loan against or who want to borrow a small amount.
What Are the Requirements for Obtaining Loans Without Security in Kenya?
Though the lender doesn't ask for security to offer an unsecured loan, they consider a few things before granting the request. That includes the following:
Your credit rating – Most lenders check your credit score even though some claim not to.
Proof of residence – You may need to provide a lease agreement, utility bill, or other evidence.
ID or driver's license to prove you are a Kenyan and of legal age
Business proof – You may need this for unsecured business loans
Pay slip – You may need to provide the last 3 – 6 pay slips when getting an unsecured salary loan
Passport photo or a selfie of yourself – Proof of the person borrowing
Types of Unsecured Loans
Unsecured loans come in different types, but the commonest ones are:
Personal loans without security (unsecured personal loans) – Unsecured personal loans are for personal use. Whether it's to pay a bill, go out, buy something new, or fuel your car, you can get an unsecured personal loan.
Business loans in Kenya without security (unsecured business loans) – An unsecured business loan is what the name suggests. It's intended for business owners. In that case, you can add stock, buy or repair equipment, or market your business.
Credit card loans – A credit card loan is pretty straightforward. It allows you to spend and pay back a specific credit limit at interest.
Student loans – In Kenya, the name HELB (Higher Education Loans Board) is synonymous with student loans. So, HELB loans are a type of unsecured loan since they don't require security.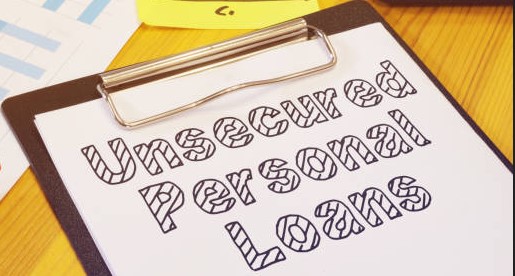 Who Offers Quick Loans Without Security in Kenya Today?
Today in Kenya, you can get quick or emergency loans without security from the following lenders:
Commercial banks
Digital lenders
Microfinance
SACCOs
Let's briefly review the first two:
Commercial Banks Offering Unsecured Loans in Kenya
Commercial banks target customers with good credit standing but don't have physical assets to put as security. Their rates are often not as bad as digital lenders, and they have slightly favorable payment terms.
Some may ask for a pay slip or other proof of regular income before granting a loan. Overall, if you need a loan urgently in Kenya today, you can get it from these commercial banks:
1. National Bank
National Bank offers unsecured personal loans ranging from Ksh 50,000 to Ksh 6,000,000 within 48 hours. These loans have a 6 to 84-month repayment period.
The loans are, however, only meant for company employees with an NBK check-off agreement, so they aren't for everyone.
Payments (monthly payments) are deducted every month from your paycheck, and new loans attract a 2% negotiation fee, but the interest rate is unclear.
2. Standard Chartered Bank
Standard Chartered Bank offers unsecured loans to salaried employees earning as low as Ksh 15,000 per month. The maximum loan amount is Ksh 7 million, payable within 6 – 84 months at an interest rate of 14.25% (for unsecured check-off loans) and 15.25% (for unsecured non-check-off loans).
Other charges include 2.5% arrangement fees and a few third-party insurance coverage charges.
You'll need to provide a pay slip as proof of income or previous bank statements and an introduction letter from your employer with your company's letterhead.
3. KCB Bank
KCB is another commercial bank in Kenya that offers unsecured loan check-off personal loans. Depending on creditworthiness, KCB offers unsecured non-check-off personal loans of Ksh 20,000 – Ksh 2 million, payable up to 36 months.
You must provide proof of steady income (the latest pay slips if employed). If self-employed, you have to provide evidence of your source of income.
Moreover, you must be an active bank account holder for at least six months. These loans by KCB have a 13% competitive interest rate and attract a 2.5% negotiation fee.
4. Equity Bank
Equity Bank offers unsecured loans through the Eazzy App, Equitel line, and USSD code *247#. The loan amount ranges from Ksh 1,000 to Ksh 3 million depending on creditworthiness and is payable between 1 and 24 months.
Overall, you'll need to be an Equity Bank customer who channels their income through the bank and should have a good credit score.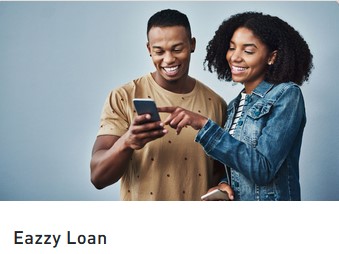 5. Stanbic Bank
Stanbic Bank promises unsecured personal loans of Ksh 100,000 – Ksh 7 million depending on credit worthiness. The loans are approved within 48 hours and payable up to 96 months.
According to Stanbic Bank, the interest rates are customized to suit the borrower's needs, but the rates are competitive. Moreover, you can top up a loan after six months of repaying.
You need an ID, KRA Pin, recent pay slips or bank statements, and a lease agreement or utility bill as proof of residence.
6. I&M Bank
I&M Bank doesn't say much about its unsecured personal loans on its website, but they promise a quick 24-hour turnaround once you apply.
The bank allows you to pick your preferred loan tenure between 1 and 60 months. Their loans are insured and enjoy competitive interest rates (which the lender does not specify). What's important, however, is that you must have a good credit score.
7. Absa Bank Kenya
Absa Bank allows you to borrow Ksh 20,000 – Ksh 6 million unsecured at an interest rate of 15%. The bank allows you up to 96 months to repay the loan, and you enjoy cheap credit life insurance as a result.
You need to provide the latest pay slips, KRA pin, and ID or passport if you have an Absa account holder, and if you are a non-account holder, then you'll need 2-month pay slips, bank statement, KRA pin, and passport photo.
8. Cooperative Bank
Cooperative Bank offers unsecured personal loans of Ksh 50,000 – Ksh 8 million, depending on the employer and the scheme. These loans attract an annual interest of 13% and are dispersed within 48 hours.
To qualify, you must have an active salary account of at least six months if you are a non-check-off customer. Check-off customers, however, can access the loans immediately when they meet the requirements.
These loans are payable for up to 96 months, and appraisals are based on credit scoring.
9. Family Bank
Family Bank offers unsecured mobile loans through its Pesa Pap app and USSD code *325#. The loans are payable within 30 days, and you can opt between a partial and full repayment.
The family bank mobile loans attract a 6.62% facility fee. But besides unsecured mobile loans, Family Bank also offers check-off loans of up to Ksh 3 million, payable up to 72 months, and salary advance loans for salaried employees of up to 50% of their salary.
Advanced salary loans attract a 10% commission.
10. NCBA Bank
NCBA Bank, through its mobile banking platform Loop, offers unsecured personal loans of Ksh 50,000 – Ksh 3 million. These loans are payable within six months – 3 years and attract a 14.1% annual interest rate.
Additionally, there is a 2% processing fee, a 0.7% insurance fee, Ksh 42 withdrawal charge, and a 20% excise duty on the processing fee.
The repayment method is an auto deduction, and you need an active Loop account (at least three months old) to qualify.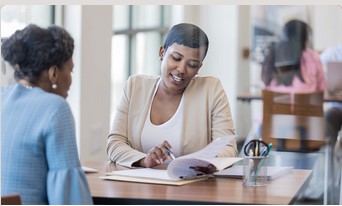 Digital Lenders Offering Quick Loans in Kenya Without Security
Digital lenders are among the most popular options for people requiring emergency loans. They don't give much like banks and often charge the highest interest.
Your loan limit depends on your payback and borrowing history, not forgetting your credit score. Some notable digital lenders) include the following:
1. FULIZA MPESA
FULIZA is essentially an overdraft service by MPESA that allows you to complete MPESA transactions when you don't have enough in your MPESA wallet.
You can opt-in by dialing *234#, and access limits from Ksh 500. The more you use FULIZA, the more you grow your limit, and you have up to 30 days to pay the loan in full.
However, the money is auto-deducted when you receive or deposit funds in your account. The daily charges range from Ksh 3 to up to Ksh 45, depending on the FULIZA amount.
2. KCB MPESA
KCB MPESA also provides instant mobile loans to MPESA users. These loans attract an 8.85% interest rate and are payable within 30 days.
With KCB MPESA, you can get a loan starting from Ksh 1,000 and borrow multiple times as long as it's within your limit.
3. KCB Mobile Loans
The KCB Mobile loan is almost similar to the KCB MPESA loan. The difference is that KCB Mobile loans apply to KCB mobile banking customers while KCB MPESA loans are for MPESA users who necessarily don't have to be KCB users.
KCB mobile loans are available from Ksh 1,001 to Ksh 300,000, attracting a 7.13% interest. But just like KCB MPESA, KCB Mobile loans are payable within one month.
4. MSHWARI
MSHWARI doubles up as a savings plan and a digital lender. This provision by MPESA allows you to save anything from Ksh 1 and apply for a loan amount from Ksh 1,000 to about Ksh 50,000.
MSHWARI loans attract a 9% interest rate where 7.5% is the loan fee, and 1.5% is the excise duty. The loan is payable within 30 days. To qualify, you must be an active MPESA user and have saved up with MSHWARI.
5. Hustler Fund
The recently launched Hustler Fund is a government-driven loan product that offers unsecured personal and business loans. It targets Kenyans at the bottom of the lending pyramid, perhaps due to bad credit history, as an opportunity to rebuild their standing.
It also doubles up as a savings plan since a part of the loan is directed to your retirement savings account. You can get an unsecured loan starting from Ksh 500, payable within 14 days at an 8% annual interest.
Others
Other notable loan apps in Kenya include:
Tala (Enjoy a loan limit of Ksh 2,000 – Ksh 30,000 at a 15% interest rate)
Branch (Enjoy a loan limit of Ksh 150 – Ksh 100,000 at an 18% interest)
iPesa (Enjoy a loan limit of Ksh 500 – Ksh 50,000 at an 18% interest)
Zenka (Enjoy a loan limit of Ksh 500 – Ksh 30,000 at 9 – 39% interest)
Meta loan (Enjoy a loan limit of Ksh 1,000 – Ksh 80,000 at a 4% interest)
Opesa (Enjoys a loan limit of Ksh 1,500 – Ksh 50,000 at a 16 – 29% interest)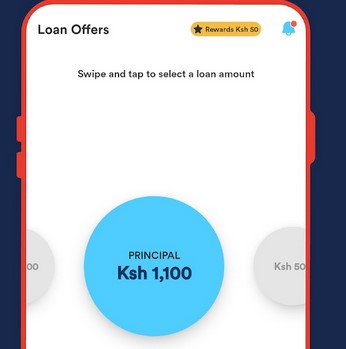 Pros and Cons of Loans Without Security in Kenya Today
Pros of Unsecured Loans in Kenya
Unsecured loans generally enjoy these advantages:
No collateral – You don't need collateral to secure an unsecured loan. That makes them suitable for borrowers without physical assets like land, car, and house.
Fast loan disbursement – The turnaround time by commercial banks is at most 48 hours, while online lenders take minutes or a few hours to disburse the loan.
Convenient loan access – There is no paperwork, and you can quickly receive or transfer the funds to your MPESA wallet for convenient usage.
CRB check may not be a consideration – Though commercial banks are likely to check your CRB credit score before granting you a loan, most online apps don't. They allow you to get a loan without a CRB check.
Cons of Unsecured Loans in Kenya
On a negative note, unsecured loans come with these concerns:
Exorbitant interests – Imagine paying 15 – 39% of the loan amount as interest. That's why most of these lenders, especially loan apps, charge, which is just outright robbery.
Hefty penalties for late payments– The lenders also impose late payment charges, which are pretty hefty when you fail to beat the deadline.
Unrealistic deadlines – Most of these lenders only give you 14 – 21 days to pay back the loan, except for banks which may offer you 30 days or more. Anything below 30 days is often unrealistic.
Debt shaming – Visualize someone on your contact list, such as your mum, in-law, employer, or pastor, being called to be informed about your loan. That's what most of these lenders do. They shame you!
CRB listing – Once these lenders exhaust all means of forcing you to pay, including blackmail, they report you to the Credit Reference Bureau. The impact of that is a bad credit record.
Should You Get Loans Without Security in Kenya Today?
Given the dangers of getting an unsecured loan, such as high interest, late payment charges, debt shaming, and CRB blacklisting, unsecured loans are not worth it.
Yes, they may help in a financial emergency, but they may only create a bigger financial mess afterward. How about the mental effect of harassment by lenders, nagging by people on your contact list whom they call, and the worry of being unable to beat the deadline?
It's genuinely not worth it. There must be something better, and indeed, there is, which I will share next.
What Should You Do to Avoid These Loans?
Let's start with the core of the problem. Why do people get unsecured loans? Most of them lack an emergency fund, and since there is no safety net for a rainy day, they can only think of getting a quick loan without collateral.
For some, it's the fact that these loans are easy to access, given that collateral is not a factor. So, they end up spending carefree without a plan. And since they don't have a spending plan, they also don't have a payment plan.
How about we address the first problem?
We recommended setting up an emergency fund for the rainy day, and it should equal six months of your household expenses. With it, you wouldn't have to borrow for medical, travel, car repairs, and other emergencies.
Onto the second issue;
How about you plan for your expenses? I'm talking about budgeting your money. A budget will help you balance your finances and live within your means. You wouldn't need to borrow to meet an unplanned cost, even if the loan is easy to access.
And overall, financial literacy and discipline are essential in all that, and that's the reason we created the Cent Warrior 10-Step Personal Finance Plan. This free personal finance e-book will walk you through 10 steps to get out of debt and build lasting wealth. You just have to read it to benefit!
Also Read: