At the time of writing, the iPesa Loan App had more than 5 million downloads on Google Play which speaks volumes about its popularity in the country. With so many users (that's if the downloads are anything to go by), it's tempting to download iPesa and borrow from it.
The question, however, is, should you borrow? Is iPesa or any other loan app, for that matter, worth it? And if no (which will be my argument), what are your options?
Those are some of the questions I'll answer about iPesa, representing the dozens of mobile loan apps in the country. But first, I'll give you an overview of what to expect from iPesa and all the nitty-gritty worth knowing.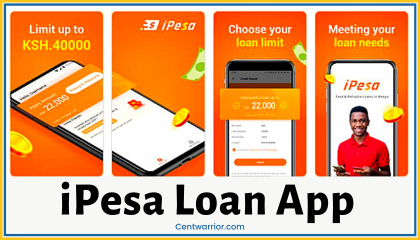 Here's what ill cover:
What's iPesa?
What are the iPesa loan application requirements?
How do you register for iPesa?
How do you apply iPesa loan?
How do you repay an iPesa loan?
Is an iPesa loan worth it? Pros and Cons
What should you do to avoid iPesa and other loan apps?
Let's dive in!
In a rush? Check out an overview of the iPesa mobile loan app below.
iPesa Loan App Overview
| | |
| --- | --- |
| Loan Type | Mobile loan |
| Provider | iPesa Limited |
| Loan Limit | Ksh 500 – Ksh 50,000 |
| Loan Term | From 14 Days |
| Interest/Service Fee | From 18% of the loan amount |
| Late Fee/Penalty | 2% of the loan amount daily |
| Paybill Number | 192010 |
| App Size | 10MB |
| App Version | 2.4.6 |
| Preferred Android | From Android 5.0 |
| Disbursement Route | MPESA |
| Paybill Number | 192010 |
| I Pesa Contact Number | +054 8888 8888 |
| Email | help@ipesa.cc |
| Office Address | Adlife Plaza, Chania Avenue, Nairobi |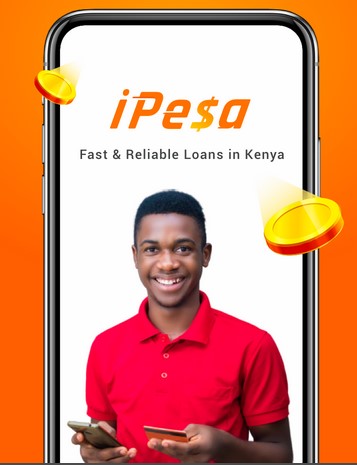 What's iPesa?
iPesa is a mobile loan app by iPesa Limited that allows you to borrow Ksh 500 – Ksh 50,000 via MPESA, depending on your credit standing. iPesa promises fast loan application and disbursement via MPESA, and anyone who meets the eligibility requirements can apply.
Requirements for Applying for an iPesa Loan
To apply for a loan from iPesa, you must meet these requirements:
Have a Kenyan national ID
Possess a smartphone that you'll use for the iPesa loan app download
Be in good standing with the CRB (Credit Reference Bureau)
Have an MPESA-registered line
How Do You Register for iPesa?
Here's how to register for an iPesa account:
First, download the iPesa loan app from Google Play and install it
Then launch iPesa on your phone and sign up with your MPESA mobile number
Click continue and input the verification code you'll receive via SMS
Create your secret PIN and tap on 'Register.'
Ensure you accept the terms
But How Do I Get A Loan with iPesa?
Once registered, you can apply for an iPesa loan if you meet the earlier shared eligibility requirements. Here's how to apply iPesa loan:
Launch iPesa on your phone and sign in using your PIN
Enter the relevant personal information, including your name, ID, gender, date of birth, and email, and click next
Also, enter your work information and family information
Wait to see how much you qualify for from iPesa, including the repayment period
You can then submit your application if you agree with the terms and wait for the money in your MPESA account
Note that you don't get the exact amount you qualify for, as iPesa deducts a service fee from it. For example, if you are eligible for a Ksh 2,000 loan, you'll receive Ksh 1,640, which means Ksh 360 is the service fee. In this case, the Ksh 360 service fee equals 18% of the loan amount.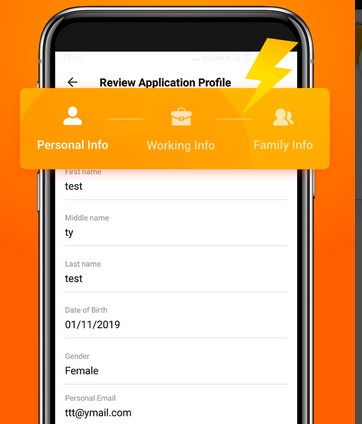 How to Repay an iPesa Loan?
Below is how to pay iPesa loan:
Go to MPESA on your phone and choose Lipa Na MPESA
Select paybill and enter the iPesa loan app paybill number192010
Enter your MPESA number (the one you signed up with) as the account number
Input the loan amount to pay, and then your MPESA Pin
Confirm the payment details and tap OK
Is iPesa Loan Worth It?
Let's clarify: iPesa has its pros, but equally, it has its concerns. Let's discuss them to enable us to answer if the app is worth it or not.
Pros of iPesa Loan
Generally, here are the advantages that come with borrowing from iPesa:
Fast loan disbursement – iPesa disburses the loan almost instantly via MPESA. There are no queues as it is with bank loans.
Almost seamless application – Once registered, applying for an iPesa loan takes minutes. The process is almost seamless when eligible for a loan.
Higher loan limits – iPesa offers loans starting from Ksh 500 to up to Ksh 50,000. Usually, you start from a lower limit as you grow your limit through timely payments and frequent borrowing.
Convenient loan access – iPesa disburses the loan into your MPESA wallet, making money available for convenient usage. With it, you can pay the small bills as soon as they arise.
Easy repayment process – As we saw, the repayment is via Lipa Na MPESA, which is easy and fast. There are equally no ques when repaying.
Cons of iPesa loan application online
Here are the concerns I have with iPesa:
They call it a processing fee, but realistically an 18% interest is pretty high, especially considering that you've to pay within weeks. Interestingly, that's not what iPesa claims on the app.
According to the app, their interest is only 36 – 72% APR (annual percentage rate), which is reasonable.
If so, a Ksh 2,000 loan would have attracted an annual interest of Ksh 720 – Ksh 1440, which equals Ksh 60 – Ksh 120 per month. So, clearly, the rates on the app are misleading.
Though iPesa claims on the app that its loan tenure is 91 – 180 days, that's not what you get when you apply for a loan for the first time. Actually, you are offered about 14 – 21 days to pay back the loan at the said 18% interest. Failure to pay it on time attracts a penalty which is my third concern.
iPesa charges a 2% daily penalty for failure to beat the payment deadline. That's pretty stiff, considering that the longer you take to pay back, the greater the fine. Moreover, you lose your prospects of getting a higher limit after payment.
Annoying reminders and threats
iPesa will start sending you payment reminders after a few days of borrowing, and according to some reviews on the app, they even threaten you before the due date. Indeed, it can't get more annoying than that.
Below is a feedback by one of iPesa customers on Google Play complaining about the threats.

The reminders and threats are not the only annoying thing by the lender. Since they've your contact list, they sometimes inform people on your contact list about your loan and that they should ask you to pay. It surely can't get more shameful than that!
Other Negative Implications of Borrowing from Loan Apps Like iPesa
iPesa is not the only loan app out there. There are others, and they all have the same implication. Here are some negative implications that should discourage you from borrowing from loan apps:
a) Chronic borrowing
It's never easy to stop borrowing from loan apps once you start. Essentially, that's because of the higher limit trap the lender sets to get you to pay what you owe and get a higher limit.
Usually, the more you borrow, the deeper you get into it, and the harder it is to stop borrowing. It becomes more like a chronic illness that won't just leave you.
b) Negative impact on your money goals
It's hard to pursue any meaningful money goal when you have a lender on your back.
All you think of in such a situation is how you'll pay your loan, which means diverting funds for your financial goals. Only when you are debt free can you successfully pursue your money goals.
c) Stress associated with paying back the loans
It's stressful to beat a short-term deadline when you are unsure if you'll have the money to do it. Loan apps create that stress by giving you 2 – 4 weeks to pay a loan. Besides, the constant reminders and threats make it even more stressful.
d) Negative impact on family life and friendship
So many people have borrowed from loan apps for the wrong reasons, only to put their families and friends in trouble. For example, most family members and friends don't take it lightly when they are threatened by the lender for a loan you took that they are unaware of.
Moreover, the fact that you are compelled to pay the loan may mean sacrificing some family expenses, and not everyone will be happy about it.
e) Not a permanent financial solution
Yes, a loan app can help you pay a small emergency bill. But let's face it; it solves a smaller problem to create another big one called debt.
So, it only gives a temporary reprieve, but once the loan's due date arrives, you'll have another problem to worry about.
f) Lack of transparency
The iPesa example shows that most lenders say one thing and do something different. They claim to have flexible loan terms only to hit you with exorbitant interest and an unrealistic timeline to beat.
Moreover, they've several hidden charges which they don't mention beforehand. All they do is take advantage of the low financial literacy levels in the country to exploit financially desperate Kenyans.
g) Privacy concerns
Your contact list should be private. Sadly, access to your phone contact is one thing these lenders ask before offering you a loan. Once you permit them, you've no control over how they use it.
Now, Is iPesa or Any Other Loan App Worth It?
As shared above, iPesa and other loan apps are not worth it if you compare their pros and cons. The negatives are just too many and too serious to ignore. Let's see what you can do next.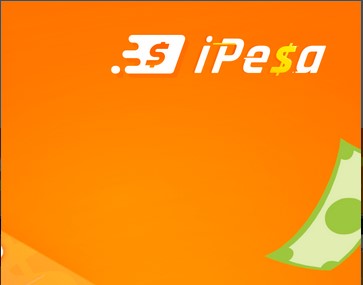 What Can You Do to Avoid Loan Apps?
Ask yourself this question, why do people borrow from loan apps in the first place? Most of them borrow to meet financial emergencies. We are talking about unforeseen events that require money, such as an unplanned medical bill, an impromptu trip, and an urgent bill.
Though these costs are unavoidable, you can prepare for them if you have an emergency fund. Its job is to attend to these unforeseen financial emergencies.
However, before you can fully fund an emergency fund, you should do a few things, such as establish a money plan, get life and medical insurance, and pay your debt.
That's why I created the Cent Warrior 10-Step Plan for Financial Freedom. This eBook walks you through 10 steps to attain financial freedom, and two involve building an emergency fund.
You can grab your copy to start your journey out of debt and into financial peace!
Closing Remarks
Above is everything to know about the iPesa loan app. As shared, this app has some advantages, but once you put them on a scale together with the disadvantages, it's undoubtedly not worth it.
Mark You, iPesa is one of the many apps entrapping Kenyans in chronic borrowing and loan dependency. But as shared, there's a way out, and it starts with preparing for emergencies and other reasons that may compel you to borrow.
And we, as Cent Warrior Tribe, can help you get out of debt and avoid loan apps like the plague through the education materials we share.