Injuries, unexpected illnesses, job losses, delayed salaries, and car repairs are common reasons people get emergency loans in Kenya via MPESA. The process is fast and almost seamless, especially when you have a good credit score or are on the government payroll.
But how about the payment? Well, that's where things are not so rosy. These loans attract outrageous interest and are payable within a shorter time.
Failure to pay on time attracts massive penalties and the risk of CRB blacklisting if you are already not in the listing. So, that brings us to the question, are these emergency loans worth it?
To answer that, I'll share more on the pros and cons to help you decide. But overall, our take is that they are not worth it, and we have the best solution to cushion yourself against life's unforeseen events, and that's an emergency fund.
So, I'll explain the emergency fund more and help you set one up and raise funds quickly.
But before I do, I'll briefly describe the leading instant loans (lenders) in Kenya, their loan limits, interests, and loan tenure. So, let's jump into it!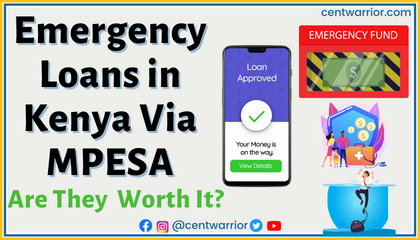 BEFORE YOU CONTINUE…
Allow me to show you how I reclaimed my financial life from drowning in a sea of debt and trapped in a never-ending cycle of financial despair with over Ksh 3.5 million weighing me down.
Every day was filled with sleepless nights, anxiety, and constant fear of losing everything I had.

But then, against all odds, I discovered a life-changing path to freedom which helped me shatter the chains of debt in just 1.5 years, created a solid financial foundation and started building wealth.
And now, I have packaged all this knowledge in this SIMPLE e-book called Cent Warrior 10-Steps to Financial Freedom for you because I want you to WIN with money and change your family tree.
🟢 Get It here for FREE and change your life forever.
👉⏩ I WANT IT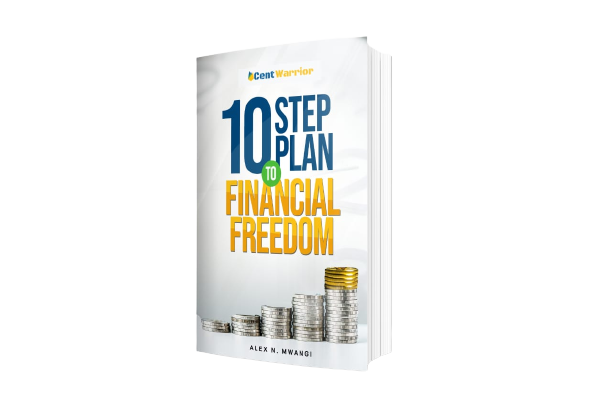 In a hurry? Below is an overview of these emergency loans.
An Overview of Leading Emergency Loans in Kenya Via MPESA
| | | | | |
| --- | --- | --- | --- | --- |
| – | Loan | Loan Limit (Ksh) | Interest | Loan Tenure |
| 1. | KCB MPESA Loans | From Ksh 1,000 | 8.64% of the loan | 30 days |
| 2. | KCB Mobile Loans | Ksh 1,0001 – Ksh 300,000 | 7.02% of the loan | 30 days |
| 3. | Fuliza MPESA | Ksh 1 – 70,000 | Up to Ksh 25 daily | 30 days |
| 4. | Mshwari Loans | Ksh 100 – 50,000 | 9% of the loan | 1 – 6 months |
| 5. | MCOOP Cash Loans | Ksh 1,000 – 50,000 | 8% monthly | 1 – 3 months |
| 6. | Eazzy Loans | Ksh 1,000 – 30 million | 13% annually | 1 – 12 months |
| 7. | Timiza Loans | Ksh 500 – 150,000 | 1.27% monthly | 30 days |
| 8. | PesaPap Mobile Loans | Ksh 1,000 – 50,000 | 1.12% monthly (6.62% facility fee) | 30 days |
| 9. | Tala Mobile Loans | Ksh 500 – 50,000 | 0.3 – 0.6% daily | 21/30 days |
| 10. | Zenka Loans | Ksh 500 – 30,000 | 9 – 30% of the loan | 61 days |
| 11. | Branch Loans | Ksh 150 – 70,000 | 32 – 240% APR | 60 days |
| 12. | Zash Loans | Ksh 500 – 50,000 | 25% annually | 91 days |
| 13. | Fin Credit Loans | Ksh 500 – 100,000 | 10% monthly | 1 – 12 months |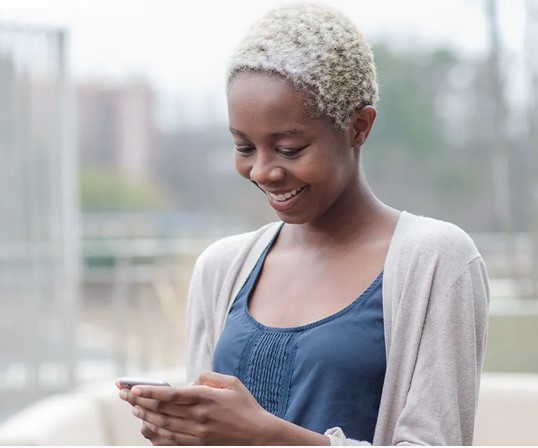 13 Most Popular Online Loans in Kenya Via MPESA
Based on popularity, below are the leading instant mobile loans in Kenya:
1. KCB MPESA Loans
The KCB MPESA Loan is a loan product by the Kenya Commercial Bank that allows you to borrow anything from Ksh 1,000 and pay within one month.
These loans attract a one-month interest of 8.64% and are accessible through KCB MPESA on your MPESA menu. The money goes to your KCB MPESA account but is transferable to MPESA for free.
2. KCB Mobile Loans
The KCB Mobile Loan is another product by the Kenya Commercial Bank that lets you borrow Ksh 1,001 – Ksh 300,000. These loans also enjoy a 30-day repayment period, and you earn points each time you borrow. The interest is, however, lower (7.02%) than that of KCB MPESA Loans.
3. Fuliza MPESA
Fuliza is not ideally a loan facility but an overdraft service with the making of a mobile loan. The service allows you to pay for goods or services via MPESA or even send someone money when you don't have enough in your M PESA wallet.
You can Fuliza from Ksh 1 to Ksh 70,000 and pay up to Ksh 25 as a daily maintenance fee, and you have up to 30 days.
4. Mshwari Instant Mobile Loans in Kenya
Mshwari loans are available to MPESA Mshwari users starting from Ksh 100 to about Ksh 50,000, depending on one's creditworthiness.
The loans attract an annual interest of 9%, where 7.5% is loan fees and 1.5% is excise duty. The loan enjoys a 1-6-month tenure, depending on the loan size.
5. MCOOP Cash Loans
The MCOOP Cash is a loan facility by the Cooperative Bank that allows you to borrow Ksh 1,000 – Ksh 50,000 and pay it within 1 – 3 months. These short-term loans attract a monthly interest of 8% and are accessible through the MCOOP cash app or USSD *677#/*557#.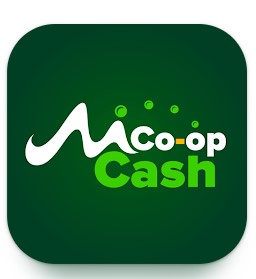 6. Eazzy Quick Online MPESA Loans
Eazzy Loan is a product by Equity Group Holding, offering loans from Ksh 1,000 to Ksh 30 million via the Equity App (Eazzy App) or Equitel). You can, after that, transfer the funds to MPESA.
The loans enjoy a 1-12-month tenure and attract an effective annual interest rate of 13%.
7. Timiza MPESA Emergency Loans
Timiza is a mobile lender by Absa Bank that allows you to borrow Ksh 500 – Ksh 150,000, payable within 30 days. The loans attract a 1.27 monthly interest, a 5.0% facility fee, and a 20% negotiation fee. So, there are several hidden charges other than the monthly interest.
8. PesaPap Mobile Loans
The PesaPap Mobile Loan is a product by Family Bank that allows you to borrow Ksh 1,000 – Ksh 50,000 and transfer the funds to your MPESA. These instant loans have a 30-day tenure and attract a facility fee of 6.62%, broken down as 5% processing fee, 1.12% monthly interest, and 0.5% insurance.
9. Tala MPESA Emergency Loans
Tala is an instant loan app that allows you to borrow Ksh 1,000 – Ksh 50,000 and get to pay within 21 or 30 days.
The loans, according to Tala, attract a daily interest of 0.3 – 0.6%, but once you are late, you've to pay a penalty of 8% of your outstanding loan.
10. Zenka Emergency Loans
Zenka is another mobile app lender that offers MPESA loans to qualified applicants. The loans have a 61-day tenure and earn a 9 – 30 interest depending on the amount.
According to the app, you can borrow Ksh 500 – Ksh 30,000 on Zash and qualify for higher limits when you pay on time.
11. Branch Emergency Loans
Branch offers instant loan amounts of Ksh 150 – Ksh 70,000, depending on one's creditworthiness. These loans attract an annual percentage rate of 32 – 240% and are payable within 60 days.
Branch allows you to borrow money, save up, and pay bills, and you earn redeemable points each time you do that.
12. Zash Online Emergency Loans Kenya
Zash offers instant MPESA loans from Ksh 500 to Ksh 50,000, repaid within 91 days or less. According to the app, these loans attract an annual interest of 25% or 2.08% monthly. You, however, have to have an income source to qualify for mobile loans.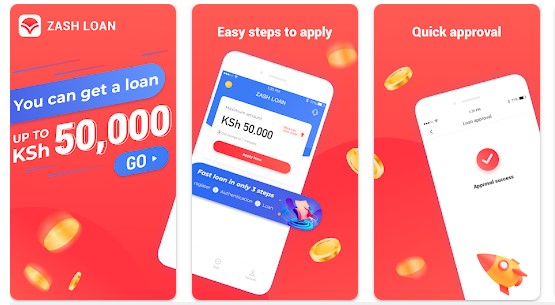 13. Fin Credit Emergency Loans (Just Cash Mobile Loans)
Fin Credit offers an array of loans, among them emergency loans. These loans, popularly Just Cash, have a repayment period of 1 – 12 months, attracting a 10% monthly interest (or administration fee).
Overall, the longer the loan tenure, the lower the administration fee. FinTech offers loan limits starting from Ksh 500 – to about Ksh 100,000 depending on one's credit score, and the credit is accessible via the USSD code *424#.
Are MPESA Emergency Loans in Kenya Worth It?
Now that you have an overview of the leading emergency loan lenders and their offers, you will likely wonder if they are worth it. Let me try and break it down for you.
The Pros of MPESA Emergency Loans in Kenya
On a positive note, instant mobile loans or emergency loans are a massive attraction to many folks because of the following:
Fast processing – It takes minutes or hours to have money on your phone and MPESA.
No collateral – You don't need any security to get an emergency loan online.
No paperwork – Since everything is digitalized, there's no tedious paperwork.
Anytime access – You can apply for instant mobile loans any day.
Easy MPESA disbursement – The funds primarily go to your MPESA wallet; even if they don't, you can conveniently transfer them.
The option of no credit checks – Some lenders offer loans without credit checks allowing borrowers whom the CRB blacklists to apply.
The Cons of MPESA Emergency Loans in Kenya
On a negative note, online emergency loans come with these serious concerns:
As shared earlier, these online loans don't have the friendliest interest rates. While some lenders have lower monthly interest, you'll still pay more hidden charges. The monthly or one-time interest of 8 – 10% (excluding the other costs) is not fair.
Equally absurd hidden charges
Most of these lenders will tell you that you only pay a 1.2 – 8% one-time interest, which you may think is reasonable. They, after that, slap you with a processing or negotiating fee, registration fee (even though some claim to have no registration fee), or excise duty. In the long run, you pay more.
Remember that you are expected to pay these loans within 14 – 30 days or, at most, 61 days. Once you fail, the lender hits you with a hefty penalty, pricier than the loan interest.
Before your loan is due, the lender will bombard you with constant reminders to pay your loan. Their frequency can be annoying at times.
Threats and harsh collection antics
Wait until your repayment period expires, and you'll realize that the lender is not your buddy. They'll threaten you to intimidate you into paying the loan. Others even go to the extent of calling or texting people in your phonebook to let them know you owe them money.
And More
Yes, you may pay your loan on time and even get a higher limit. But wait for a second; the higher the lender raises your limit, the more you borrow, and the harder it becomes to stop borrowing.
You can't have mental peace if you owe someone money. You are constantly struggling to find ways to pay on time, and that can take a toll on you when things are not working financially.
Last but not least, sometimes you are forced to borrow from one lender to pay another, and the more often you do it, the more debt you accumulate. Remember that you have to borrow a more significant amount to cover an existing loan, and such a loan size comes with a higher interest.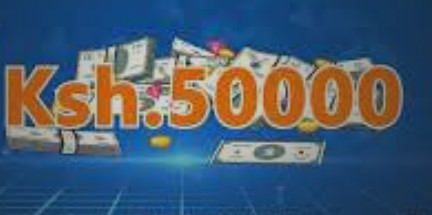 Verdict
Obviously, the cons outmuscle the pros, meaning emergency loans are not worth it.
If MPESA Emergency Loans Are Not Worth It in Kenya, Then What?
Since there are so many concerns that come with emergency funds, you may wonder what to do during the rainy day. Well, it takes preparation, and it's where an emergency fund comes in.
So, the solution against emergency loans is an emergency fund. Let's explore it!
What's an Emergency Fund and Why Is It Important?
An emergency fund is cash set aside for financial emergencies or unforeseen expenses. It's what you put aside for a rainy day. That includes emergencies like personal injuries, unexpected illnesses, delayed paychecks, job loss, and car breakdowns.
Overall, an emergency fund is essential because of these reasons:
Low-stress levels during financial emergencies – An emergency fund will save you from worrying when a financial crisis strikes. Since you have the money set aside for such expenses, you wouldn't have to worry about it.
Being able to tame your spending – Since you know the fund is only there for the rainy day, you cannot spend it. It allows you to stay financially disciplined.
Saving for a financial goal – It's not easy to save up for a financial purpose unless you have the right formula. One such formula is an emergency fund.
Preparedness for financial emergencies – Lastly, an emergency fund prepares you for financial troubles when they arise. Let's highlight them next.
When to Use an Emergency Fund
I've mentioned that an emergency fund is for financial emergencies, but what counts as a financial emergency? Well, it includes the following:
Living expenses in the vent of a pay cut or job loss
Unplanned medical expenses
Unplanned travels
Unforeseen car repairs
Unforeseen home maintenance
Slow business phase
So, an emergency fund is not for throwing a birthday party, taking your better half for a date, buying what's fashionable, or getting the newest gadget. It has to be an emergency or a financial hardship.
How to Quickly Set Up an Emergency Fund
Now that you recognize the reasons you need an emergency fund, here's how to quickly set one up:
Step 1 (Set a Figure – 6 Months Living Expense)
Before you can start saving up for an emergency fund, you must determine how much to save. Experts generally recommend a minimum of your household's 6-month living expenses.
So, if your monthly expense is Ksh 50,000, the emergency funds savings should be Ksh 300,000.
Step 2 (Set Up an Account)
You'll need to open an account to save the money, which can be a money market fund, a typical savings account, or a high-interest online bank.
Step 3 (Start Saving with A Goal)
Start saving up but ensure you have clear goals. If your target is Ksh 300,000, see how you can raise Ksh 50,000 monthly and put it into your emergency fund.
Step 4 (Automate The Saving)
To make things easy for you, automate the saving and allow the bank or asset or bank manager to take care of the process. It helps you to be consistent with your savings.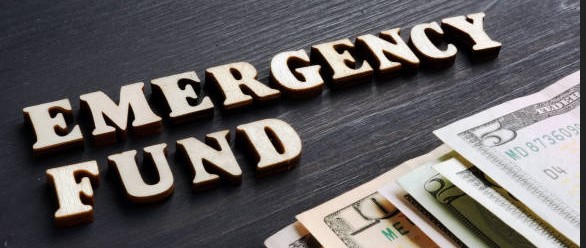 How to Build Your Emergency Fund?
It's not enough to just set up an emergency fund. You've to raise the money to attain your savings goal, which brings us to how to build it.
Overall, you can build your emergency fund using these tips:
Pay your short-term debts to avoid spending your income on them and having nothing to save
Increase your income streams (find more ways to make money)
Cut down on unhealthy finance habits such as impromptu buying, gambling, and failing to budget
Stop keeping up with the joneses – live within your means
Track all your expenses
Consider an interest-paying account for your emergency fund
Replenish your emergency account each time you withdraw
Need Help Setting Up an Emergency Fund? We Can Help!
As shared, emergency loans in Kenya via MPESA are not worth it. An emergency fund is worth it, and we can help you set it up depending on your income and financial goal.
As the Cent Warrior family, we believe in preparing for financial emergencies and not waiting until a financial misfortune hits to look for money. If you do so, you'll end up borrowing, which will only put you in debt.
But you wouldn't have to borrow for the rainy day if you have an emergency fund. Even better, your savings earn interest, which means your money grows when you aren't using it.
If you need help setting up or building an emergency fund, reach us on social media (Facebook, Instagram, Twitter, YouTube, or LinkedIn), and we'll be happy to help you!
Also Read: