Kenyans like digital borrowing, and for many of them, accessibility to Fuliza services is 'lifesaving,' literally. Once you know how to Fuliza MPESA and are allowed to do so, you can quickly complete MPESA transactions without having enough money in your MPESA wallet.
Before you can Fuliza MPESA, you must first opt into the service by dialing *234#. After opting in, you can send money, pay bills, buy airtime, and even withdraw cash, but you must accept to use Fuliza when the option pops up.
So, I'll explain how to go about all these transactions to enable you to familiarize yourself better with the Fuliza service. And since Fuliza is not very new, so much has changed since launching, which you should know about before using the service.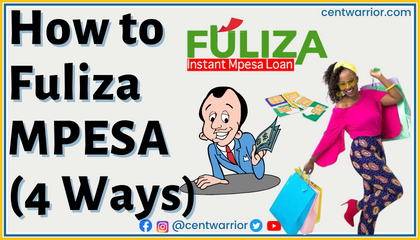 Here's what I'll cover about Fuliza in this post:
What's Fuliza?
How does Fuliza work?
How do you qualify for Fuliza?
What are the latest Fuliza charges?
How do you use Fuliza?
How do you opt-in (or activate) Fuliza?
How do you check Fuliza's balance?
Why is your Fuliza limit zero?
How do you increase your Fuliza limit?
How do you opt out of Fuliza?
What's Fuliza MPESA?
Fuliza MPESA is an overdraft service by mobile money giant Safaricom MPESA and NCBA Bank that allows active MPESA users to complete MPESA transactions without having enough funds in their MPESA wallets.
How Does Fuliza MPESA Work?
As an overdraft service, Fuliza allows you to complete an MPESA transaction (which could be anything from paying a bill to sending money) without having the funds in your MPESA wallet.
Once you opt-in, you are offered a specific limit that you can use, which mostly starts from Ksh 500. Fuliza allows you to Fuliza as much as you can as long as it's within your limit and normal MPESA transaction charges apply.
But since it's an overdraft service, you pay for the loan when you receive money in your MPESA account, and you've up to 30 days to pay back, of course, with a small interest.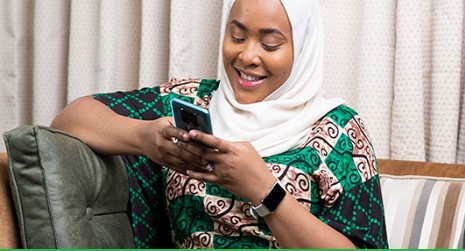 How to Qualify for Fuliza MPESA (Eligibility Requirements)
To qualify for Fuliza, you must meet several requirements, and they include the following:
Be a registered Safaricom MPESA user with a line that has been active for more than six months
Your MPESA line should have been registered with a national ID, military ID, or Kenyan passport but not a foreign passport
Preferably, you shouldn't have an outstanding loan or unpaid Okoa Jahazi or any other Safaricom-related loan
Fuliza MPESA Charges
MPESA charges a one-off 1% access fee on its Fuliza loan and a daily account maintenance fee that applies from the second day. Plus, there is a 20% excise duty applicable on the access fee.
So, if you borrow from Fuliza and pay on the same day, you'll only incur the access and maintenance fee but no other charge. The table below shows the latest Fuliza charges:
| | | | |
| --- | --- | --- | --- |
| Amount (Ksh) | Maintenance Fee | Excise Duty | Total Charges |
| 1-100 | Ksh 0 | Ksh 0 | Ksh 0 |
| 101-500 | Ksh 2.5 | Ksh 0.5 | Ksh 3 |
| 501-1000 | Ksh 5 | Ksh 1 | Ksh 6 |
| 1001-1500 | Ksh 18 | Ksh 3.6 | Ksh 21.6 |
| 1501-2500 | Ksh 20 | Ksh 4 | Ksh 24 |
| 2501-70,000 | Ksh 25 | Ksh 5 | Ksh 30 |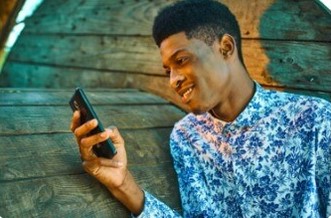 How Do You Use Safaricom Fuliza?
You can use Fuliza to complete just about any MPESA transaction. That includes but is not limited to the following:
Sending money
Paying bills via Lipa na MPESA
Buying airtime (on your phone and for others)
Withdrawing cash from an MPESA agent
How to Fuliza MPESA in 4 Different Ways
Safaricom allows you to use Fuliza in the four different ways mentioned above. Let's discuss them now:
1. Sending Money Via Fuliza
Fuliza allows you to complete a send-money transaction without having enough funds in your wallet. Here's how to Fuliza MPESA to another number:
First, ensure you've opted into Fuliza and qualify for a particular loan limit
Then go ahead and send money as if you've funds in your account
Visit MPESA on your phone and choose 'send money.'
Enter the recipient's phone number (it can also be your other registered number)
Enter the amount to send, followed by your MPESA pin, and Ok
Wait for the Fuliza option to pop up and accept to use Fuliza
That's it! You'll receive a confirmation SMS for the transaction and another indicating your outstanding Fuliza balance and the amount owed.
2. Paying Bills Via Lipa Na MPESA
Fuliza allows you to use the Lipa Na MPESA option to pay bills without having sufficient funds. That includes Pochi la Biashara, Pay Bill, and buying goods and services. Here's how to Lipa na MPESA using Fuliza:
First, ensure you have an active Fuliza MPESA customer by opting in using the steps discussed earlier
Then go to MPESA on your mobile phone and select Lipa na MPESA
Choose Buy Goods, Pochi la Biashara, or Pay bill, depending on the transaction you want to complete, and follow the steps
If it's Buy Goods, enter the till number, amount to pay, and your pin and wait for the Fuliza option to pop up, and accept to use Fuliza when the choice pops up
If it's Pochi La Biashara, enter the merchant's phone number, amount, and MPESA PIN and wait to accept to use Fuliza when the option pops up
And lastly, if it's pay bill services, enter the business number, account number, amount payable, and your MPESA pin
Then wait to accept to use Fuliza when the option pops up
3. Buying Airtime Using Fuliza
Fuliza allows you to buy airtime to your line or another. Here's how to buy airtime using Fuliza MPESA:
Go to the MPESA menu on your phone and choose Lipa na MPESA
Select Pay Bill and enter the business number 220220
Input the mobile number you wish to top up with airtime as the account number
Wait for the Fuliza option to pop up and accept to use the service
Input your MPESA PIN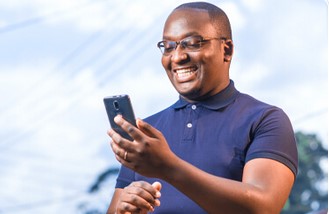 4. Withdrawing Fuliza Cash at an Agent
Until recently, it was not possible to withdraw money from Fuliza at a Safaricom agent. The only option was to send money to another account and use the account for the withdrawal.
'But how do I withdraw money from Fuliza MPESA?' You may ask. Well, here's how to withdraw Fuliza from MPESA agent:
Dial *334# on your mobile or launch the sim toolkit
Choose 'withdraw cash' (usually option 2)
Select 'from agent' (usually option 1)
Enter the agent number and the store number
Input the amount you want to withdraw and your MPESA pin
Accept to use Fuliza for the transaction
How to Activate Fuliza MPESA
Before using Fuliza, you must opt-in (or activate the service). That's possible using these steps:
Dial *234# on your Safaricom MPESA registered line
Choose option 0 Fuliza MPESA
Select option 1 to opt-in
Choose option 98, then 1 to accept the Fuliza terms and conditions to opt-in
How to Check Fuliza Limit
Upon Fuliza registration, MPESA usually sends an SMS indicating your Fuliza loan limit. But still, you can check your Fuliza MPESA limit using these steps:
Dial *234# on your mobile
Choose Fuliza MPESA (normally option 0)
Select check my limit (normally option 1)
Then wait for an SMS indicating your Fuliza limit
Why Is My Fuliza Limit 0?
Not everyone who opts into Fuliza qualifies for a loan immediately. Sometimes even Fuliza users find out that they no longer qualify for a loan with the service.
So, why is that the case? Well, here are the likely explanations for your zero Fuliza limit:
Line inactivity – Remember you only qualify for a Fuliza loan if your MPESA registered line has been used for at least 6 months. If that's not the case, then you'll have a zero limit
Fuliza payment default – Don't expect to get a Fuliza loan if you already have an unpaid Fuliza loan, even with another line
Other Safaricom facilitation defaults – Sometimes the reason is an unpaid Okoa Jahazi, MSHWARI loan, KCB MPESA loan, or any other Safaricom facilitation service
Repetitive opt-in and opt-out – While you can increase your loan limit by opting in and out of Fuliza, sometimes such action can cost you your limit.
Reduced line activity – Yes, your MPESA line might have been used for more than six months. However, if you rarely use it for MPESA transactions, that might cost you the Fuliza limit.
CRB blacklisting – While Safaricom takes time before blacklisting you, other digital lenders are not very lenient. Most mobile loan apps in Kenya quickly forward your details to CRB once you default on payment, which could also cost you the Fuliza advantage.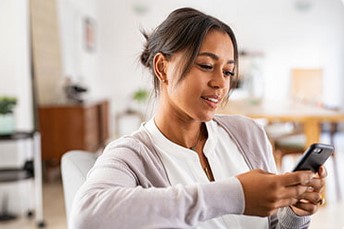 How to Increase My MPESA Fuliza Limit from Zero?
Here's how to increase your Fuliza limit from zero:
Ensure your line is active for at least six months – Use it as often as possible to perform MPESA-related transaction
Clear any unpaid and overdue loans, including Okoa Jahazi, MSHWARI, and KCB MPESA
Get clearance from CRB if you've been blacklisted
Opt out of Fuliza for a while and then opt-in – don't do it multiple times, however
How to Check Fuliza MPESA Balance
Safaricom sends a text message each time you use Fuliza, indicating the amount owed and the Fuliza balance. But still, you can check your Fuliza MPESA balance using these steps:
Dial *234# on your phone
Choose option 0 (Fuliza MPESA)
Select option 2 (My Fuliza balance)
Wait for an SMS showing your Fuliza balance
How to Deactivate Fuliza MPESA
There are different reasons why you may want to opt out of Fuliza (deactivate it). Perhaps you are no longer interested in the overdraft service or wish to raise your limit.
Well, here's how to deactivate MPESA Fuliza:
Dial *234#
Choose Fuliza MPESA (option 0)
Select option 98 (more) and then option 7 (opt-out)
Choose option 1 (yes) to proceed with opting out
Closing Remarks
Above is a detailed guide on how to Fuliza MPESA, the charges involved, and how to activate and deactivate the service. Now that it's possible to withdraw from Fuliza at an MPESA agent, there are more ways to use Fuliza.
But overall, note that Fuliza MPESA is still an emergency loan you ought to pay, and our drive is not to encourage debt. Fuliza can land you in CRB, and you wouldn't want that.
We've devised a personal finance guide you can use to break free from Fuliza and other loan app traps and start enjoying financial freedom. Check us out on social media for more information.
Also Read: