In a country where four-out-of-ten Kenyans use their phones to get mobile loans, it doesn't surprise anyone that digital lenders are increasingly becoming popular. One such lender is the Kashway loan app, which has been rocking the Kenyan digital lending space since its launch in 2020.
A product by renowned Chinese lending firm Wakanda Credit Limited, Kashway promises loan amounts of Ksh 500 – Ksh 50,000, which attract an interest or processing fee of 25-36% of the loan amount and are payable within 14 days.
The 25-36% fees are not friendly from a financial angle, and you must wonder if you should get a Kashway loan. Additionally, you may have an issue with the 14-day tenure, which contradicts the 91-180-day timeline that Kashway mentions on its app.
This Kashway review will help you decide if Kashway is worth considering for minor financial emergencies. And if it's not, what should you do?
Generally, here's what you'll learn about Kashway:
How does the Kashway loan app work?
Is Kashway legit?
What are the qualifications for Kashway loans?
How do you apply for a Kashway loan?
How do you repay a Kashway loan?
Pros and cons of Kashway loans
Is a Kashway loan worth it?
If not Kashway, then what?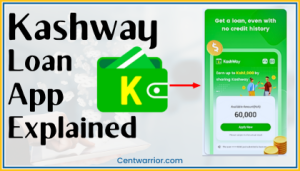 In a hurry? Below is an overview of the Kashway mobile lender:
Kashway Loan App Overview
| | |
| --- | --- |
| Owned By | Wakanda Credit Limited |
| Launch | 9th January 2020 |
| Last Update | 26th July 2023 |
| Version | 2.0.5 |
| Android Preference | Android 5.0 and above |
| Download Size | 11MB |
| Availability | Google Play |
| Loan Limit | Ksh 500 – Ksh 50,000 |
| Fees | 25-36% of the loan amount |
| Loan Tenure | 14 days |
| Penalty | 2% daily |
| Loan Disbursement | Via MPESA |

How Does the Kashway Loan App Work?
Kashway works like other mobile loan apps in Kenya. You must first download the app from Google Play and install it on your phone. Then, you should sign up for a customer account using your MPESA-registered phone number.
Once you sign up and meet the eligibility requirements, apply for a loan amount you qualify for, which starts from Ksh 500 to Ksh 50,000. After that, you'll have up to 14 days to repay the loan.
If you fail to beat the loan deadline, you'll incur a 2% daily penalty. And if you default to pay, Kashway may report you to CRB.
Is Kashway Loan Legit?
Though numerous negative reviews exist on Google Play and other platforms about Kashway, there is no genuine reason to assume they are fake. After all, several reasons point to a legit company.
For one, Kashway is owned by Wakanda Credit Limited, the same firm that owns the iPesa loan app. The lender also has a physical location on Milestone Building, Kiambu Road, Nairobi.
What is more, the lender has been in existence since January 2020.
The only issue that may cause you to think they are fake is their rating on Google. Frankly, a 3.5-star rating doesn't inspire much confidence in borrowers, and I'll explain why.
But overall, Kashway is a legit lender but a 'mean one,' you could argue if you consider their hefty interests and the short repayment period.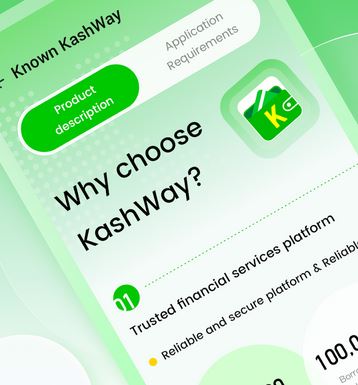 What Are the Qualifications for Kashway Loans?
One must meet these minimum qualifications to apply for a Kashway loan:
Be at least 18 (provide a Kenyan national ID as proof)
Have an Android smartphone (the app is currently available on Google Play only)
Be an MPESA-registered customer
Good CRB standing
Allow Kashway to access your phone
Accept Kashway's terms of use
How Can I Apply for Kashway Loan?
Usually, it takes these three steps to apply for a loan from Kashway:
Step 1 – Kashway loan app download
Go to Google Play, search for the Kashway loan app, and install it on your Android phone.
Step 2 – Signup
Once the app installs on your device, sign up with your MPESA-registered mobile number and verify the number. Then fill out personal details and apply for the loan amount you qualify for.
Step 3 – Loan application
Log into your Kashway account (if you haven't done that already). Wait to see your limit, tap on 'apply now,' and follow the subsequent steps to apply for the mobile loan.
How Do You Repay a Kashway Loan?
Kashway allows you to pay back its loan using MPESA or via the app. Let's see both options:
1. Via MPESA
Here's how to pay Kashway loan via MPESA:
Go to MPESA on your device and select Lipa Na MPESA
Choose pay bill and enter the Kashway paybill number 900068
Enter your MPESA number as the account number
Input the loan amount to pay back
Input your MPESA pin and select Okay
2. Via App
Here's how to pay Kashway loan via the app:
Launch Kashway and tap on 'my loan.'
Select the loan to repay and tap 'repay in advance.'
Confirm the details and tap 'repay now.'
Choose the preferred repayment method.
Tap 'repay now' again and complete the remaining steps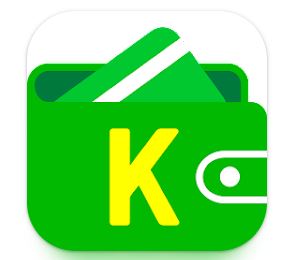 Pros and Cons of Kashway Loans
Kashway, like every other digital lender, has both advantages and disadvantages. Let's highlight them.
Pros of Kashway Loans
Here are the advantages that come with borrowing from Kashway:
Fast approval – Kashway says its loan approval process takes 24 hours. Though there seem to be a few complaints about delays, the process is often quick.
Convenience – Kashway disburses its loan via MPESA. That means you can easily access your money in your MPESA wallet and use it to pay bills, buy stuff, withdraw, or send it to someone.
No collateral – You don't need security to get a loan from Kashway. The loan is unsecured.
Anytime access – Kashway allows you to apply for a quick loan anytime. They say they are available 24/7, so you can do it during a financial emergency.
No income requirements – Unlike a lender like the Zash loan app and many others, Kashway doesn't ask you for an income source or proof of income before applying for a loan. However, you must be in good standing with the CRB and observe the other minimal requirements shared earlier.
Cons of Kashway Loans
Now, here come the demerits of getting a mobile loan from Kashway:
High interest – The current Kashway loan interest rate is about 25-36% of the loan amount. That is pretty high, considering you'll only receive 64-75% of the amount you apply for, as the lender keeps the rest. For example, if you qualify for Ksh 1000 (the amount you should pay back), you'll only receive Ksh 640 – Ksh 750, as Kashway takes Ksh 250- Ksh 360 as a processing fee.
Short repayment period – Though Kashway claims on its website that its loan repayment term is 91-180 days, it's 14 days, according to most people, which in my view, is relatively short.
Privacy concerns – One of Kashway's requirements for applying for a mobile loan is to grant them access to your phone. Once they've such information, you can't tell what they'll do with it, even though they promise to keep it safe.
Late payment penalty – After failing to beat the payment deadline, Kashway imposes a 2% daily penalty until you pay the loan in full. Mark you; this is 2% of your outstanding loan amount.
Low starting limit – Though Kashway promises to offer loans of up to Ksh 50,000 on their app and up to Ksh 500,000 on their website, most customers complain of a meager starting figure. In most cases, you'll receive Ksh 500 – Ksh 2,000.
Annoying reminders – Most customers can't stop complaining on Google Play about the numerous reminders they receive to remind them to pay back their loans days before the loan's due date. Their frequency is even more annoying – they won't stop popping up in your inbox.
More
Threats and harassments – Some customers also complain of receiving threats and harassment from the lender, which is just a lack of professionalism.
Lack of transparency – Kashway says one thing on the app and website concerning the repayment period and interest, only to slap you with changed terms once you apply for a loan. For example, while the lender states that the loan term is 91-180 days on the app, the actual term, according to most customers, is 14 days.
Is A Kashway Loan Worth It?
Let's look at it this way;
Is it worth paying an interest rate of 25-36% of the loan amount you are eligible for? How about having only 14 days to pay for a loan?
Mark you; if you fail, you'll have to pay a 2% daily penalty. Is that worth it?
Think about the possibility of being harassed by the lender; Is that worth it?
I had the chance to read some of the customer reviews on Google Play, and here are some of their sentiments:
One user customer calls it 'the worse loan app' due to the numerous threatening messages Kashway sends and having to pay almost double the amount borrowed.
Another customer calls it 'the worst experience ever' for the annoying calls before the due date. (See screenshot below)

The third customer uses the words 'a shylock masquerading as a digital lender', claiming that Kashway charges higher interests than stated and they won't stop harassing you before the loan's due date.
I believe the mean Kashway loan rates, unreasonable repayment terms, harassments, lack of transparency, and late payment penalty are not worth it.
More importantly, there is the chance that you won't get out of debt once you start borrowing from Kashway and other apps. So, again, that makes Kashway and other digital lenders not worth it.
Besides, the loan limit is small and could get you into CRB's blacklist, which you wouldn't want.
If Not Kashway, Then What?
Judging by the concerns that come with the Kashway loan app, the digital lender is not worth it. So, what should you do in case of a financial emergency?
My advice is that you prepare for these emergencies before they even happen. I suggest you set up an emergency fund to handle these unforeseen events.  
Secondly, learn how to budget to live within your means and avoid unnecessary borrowing. You can also use the budget to plan for your emergency fund.
And lastly, saving is essential. You can learn to save for things your paycheck can't afford at the time instead of running to mobile lenders when you want to get them.
I share in detail about budgeting, saving, the emergency fund, and other priceless personal finance principles and hacks in my new book 'Winning the Game of Debt.' Grab your copy today to learn how I broke free from debt and how you can do it and attain financial freedom.