Not many microfinance institutions offer loans to businesses in Kenya that lack formal registration. Similarly, few have a flat-rate interest structure, but Premier Credit Kenya does. 
This non-deposit-taking microfinance allows business owners to apply for loans without asking for formal employment, and they charge a flat rate of 30% on all their loans. You, however, have to provide security before you can get a loan from Premier Credit, and that's probably where the danger is. 
What if you can't pay? Then, that jeopardizes your security as you could lose it. Overall, there's just a lot to learn about Premier Credit, especially its loan products, as they offer business loans, personal loans, and many others. 
This guide will help you understand Premier Credit better to decide if you should approach them for a loan or look elsewhere. 
Here are the things I'll cover about Premier Credit and its loan products: 
Who is Premier Credit?
What loan products does Premier Credit offer?
How do you contact Premier Credit Kenya?
What advantages does Premier Credit promise? 
Is a Premier Credit loan worth it? 
If not Premier Credit, then what?
Let's jump in!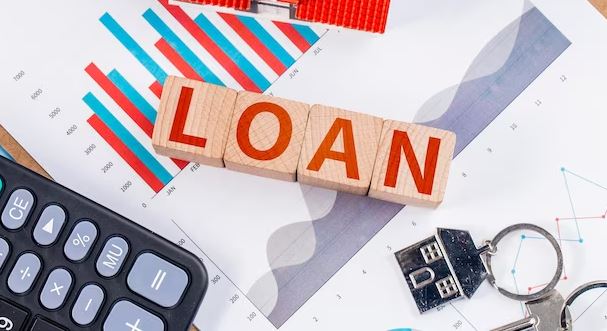 In a hurry? Below is an overview of Premier Credit Kenya:
Premier Credit Kenya Overview 
| | |
| --- | --- |
| Identity  | Premier Credit Kenya |
| Registration  | 2015 |
| Launch | 2013 |
| Type of Lender  | Non-deposit taking  microfinance  |
| Loan Structure  | Secured loan with a flat-rate interest structure  |
| Loan Size  | KSH 5,000  – KSH 200,000 |
| Loan Fee/Interest | 30% of the loan amount  |
| Registration Fee  | KSH 1,000 |
| Loan Duration  | 1 – 24 months  |
| Eligibility Timeline  | Three months  |
| Repayment Frequency  | Monthly  |
| Loan Products  | Business Loans, Personal Loans, Partnership Loans, and Checkoff Loans  |
| Presence  | Kenya, Uganda, and Tanzania  |
| Loan Approval Time  | 24 hours  |
Who is Premier Credit? 
Premier Credit Limited is a non-deposit-taking microfinance institution founded in 2013 and registered under the 2015 Kenya Companies Act No.17. Since then, microfinance has been offering loans and other financial solutions to individuals, entrepreneurs, and corporations. 
Though the company has a strong presence in Kenya, it has several branches in Tanzania and Uganda. Its experienced and talented financial experts and management teams have been tasked with taking Premier Credit regional and dominating the market. So far, they are amassing the numbers.
What Loan Products Does Premier Credit Kenya Offer? 
Currently, Premier Credit Limited offers four loan products, which we'll briefly review. They are as follows:
1.  Business Loans 
Premier Credit offers business loans to small-scale and medium-scale business owners, which they can use as working capital. The loan products are, however, more intended for businesses in the country with verifiable cash flow, established enterprises, and those relishing a good credit history. 
To be eligible for a Premier Credit loan, one must meet these conditions:
Have a national ID 
Run a business with a permanent premise/location (having been there for at least six months)
Be able to service the loan 
Provide guarantors 
2.  Checkoff Loans 
Primer Credit also offers unsecured checkoff loans to employees, especially civil servants such as those employed by the county government and TSC. To qualify for these Premier Credit salary loans, one must meet these requirements:
Have a national ID 
Provide two most recent pay slips 
Provide a copy of your bank details 
Show proof of employment such as an appointment letter or staff ID 
Loan stamped/signed by the employer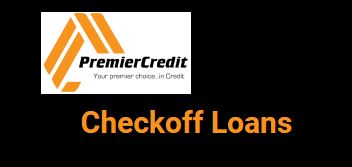 3. Partnership Loans 
Premium Credit Ltd has partnered with several institutions in the country to offer loan products such as Home Appliance, Biogas, Water Tank, Motorbike, and Pensioner's Loans. 
So, if you want to invest in biogas, water tanks, motorbikes, or home appliances but do not have the financial muscles to do it, you can always approach Premier Credit Limited.
4.  Personal Loans 
This is where Premier Credit mobile loans come in. Premier Credit allows you to borrow money through your phone for non-business use. You can get a personal mobile loan from Premier Kenya to use it for whatever reason. 
You, however, have to prove that you can pay it back. Overall, here are the requirements for obtaining a personal loan from Premier Credit:
Have an ID 
Provide the three most recent pay slips 
Provide referrals
Show proof of employment, such as an employment letter or contract 
A memorandum of understanding (MoU) with the employer 
Premier Credit Customer Care Information 
Generally, you can contact Premier Credit Kenya using any of these customer care options:
Head Offices: 5th floor, Nginyo Towers, Koinange Street, Nairobi 
Postal Address: Box Number 21256–00100 Nairobi 
Phone Number: +254 709 176 000
Email: info@premiergroup.co.ke
Website: Live Chat option 
What Advantages Does Premier Credit Kenya Promise?
Generally, here are the advantages that Premier Credit promises its customers:
Decent loan limits – Premier Credit offers loans from KSH 5,000 up to KSH 200,000. So, you could get just enough to improve your business or attend to other financial needs. 
Installment repayments – Premier Credit allows you to pay for the loans in installments, making clearing your debt easy. The only danger is that you may default and compromise your guarantor or security. 
Fast loan approval – According to Premier Credit, approving a loan only takes 24 hours. That is after you submit all the requirements. 
Loan variety – As shared earlier, Premier Credit offers Personal, Business, Checkoff/Salary, and Partnership Loans. So, you don't have to limit yourself to only one loan product as there's a variety. 
Many branches – There are several Premier Credit limited branches in Kenya and beyond. You can easily find the nearest Premier Credit branch near you using the 'Find a Branch' search function on the website. 
Supportive staff – Not only can you get an open branch near you, but you also enjoy good customer support. The customer desk is quite supportive, and you can count on them to offer you the necessary assistance. 
Convenient account status access – You can access your Premier Credit loan statement and account conveniently using your phone by dialing *241#.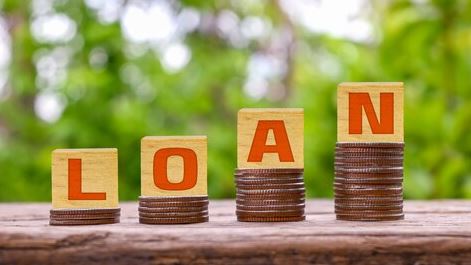 Is a Premier Credit Loan Worth It? 
After looking at the advantages above, you may quickly assume it's all rosy with Premier Credit. But no, several concerns convince us that Premier Credit isn't worth it. They include the following: 
1. High Fees 
Frankly, a 30% flat rate is a lot of a loan. Yet, that's what Premier Credit charges. For example, if you qualify for a loan of KSH 100,000 from Premier Credit, you'll only receive KSH 70,000 as Premier Credit keeps KSH 30,000. 
That's a lot if you ask me and it's not the only cost. Premier Credit also charges a registration fee of KSH 1,000. So, you've to pay something small before you can start with the loan application. 
2. Security and Guarantor Requirements 
Premier Credit will ask you to provide security or guarantor on most of its loans. For example, you need guarantors to qualify for a business loan and referrals to secure a personal loan. 
The danger of risking your guarantor is that you could get them into trouble when you default. And if it's your security, you could lose it if you default on your repayment, and you wouldn't want that. 
3. Too Many Application Requirements 
Premier Credit has many requirements for qualifying for its loans, which can be frustrating. For example, you need an ID, proof of employment, an MOU with your employer, most recent pay slips, and referrals to qualify for personal loans. 
As for business loans, you require a permanent address and guarantors, and when it comes to checkoff loans, you must provide a copy of your bank details, an appointment letter, or a staff ID, among other requirements. 
4. Short Term Repayment 
Though Premier Credit claims the maximum loan term is 120 months, various reports show only 24 months. It could be anything from one month to 2 years, which may not be enough time to pay your loan. 
5. Lacks a Clear, Dedicated App 
The Premier Loan App is unavailable on Google Play, the App Store, or the company website. It's only available through third parties such as Apkcombo.com. That stains the app's credibility, and most users will have an issue installing it through third parties.
Our Verdict
The Premier Credit Loan is not worth it, according to our assessment. We, as Cent Warrior, don't advocate for loans. Our mission is to help people live a debt-free life for obvious reasons.
Let's face it: all loans need to be paid back, and you've to pay them with interest. Other lenders like Premier Credit slash you with a gigantic processing fee, which means you won't even get the amount you qualify for.
In the long run, these loans just put you in a trap that you find hard to escape, even after paying them.
And how about the CRB blacklisting risk? In such a case, your name could end up in the credit Sherriff's book, and you wouldn't want that.
And if we look at the health and psychological implications of struggling with debt payment, it's undoubtedly not worth it. Lenders like Premier Credit make issues worse by demanding that you provide security or a guarantor, and we all know what could happen if you fail to pay your loan. So, again, the loans aren't worth it.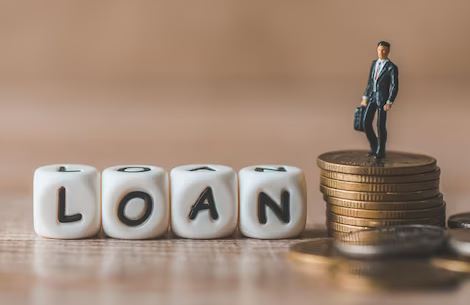 If it's Not Premier Credit Kenya, Then What? 
Manifestly, Premier Credit is not worth it, especially considering how expensive its loans are and the risks involved in availing guarantors and securities. 
The question is, therefore, what should you go for? What do you do with your financial emergencies? Should you borrow the funds?
Our advice is that you shouldn't borrow; at least don't be in a hurry until you understand the terms and have a payback plan. 
But to avoid putting yourself in a situation where you must borrow, why don't you save up? You can save up for whatever goal, personal or business, and avoid borrowing. 
If you are an individual, you can avoid taking personal loans by building an emergency fund and budgeting. And if the money isn't enough, you can always find another income source.
You probably are asking where or how.
Well, how about you check out our new book, 'Winning The Game of Debt?' We explore ways to avoid debt, clear your current loan, start a side hustle, and create lasting wealth. You can check this book and many others on our online store.
Also Read: