Since launching in 2010, MKOPA has taken Africa, not just Kenya, by storm. With branches now in Kenya, Uganda, Ghana, and Nigeria, MKOPA loan products' popularity grows daily throughout the region.
The platform allows you to access various products on loans, such as solar heaters, solar lighting, TV, radio, and the famous MKOPA phones. And lately, they have been offering cash loans, popularly known as Simu Pesa.
As of date, MKOPA has offered over $1 billion in loan products and served over 3 million customers across the continent. Their lead investors include British International Investment, Stan Bank, International Finance Corporation, and Light Rock.
For most Kenyans, they are the easiest way to own a smartphone, especially if you have a bad credit record. The question, however, is, should you get an MKOPA loan or loan product? Does it make financial sense?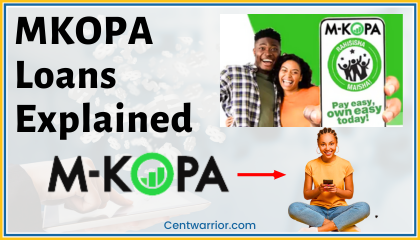 BEFORE YOU CONTINUE…
Allow me to show you how I reclaimed my financial life from drowning in a sea of debt and trapped in a never-ending cycle of financial despair with over Ksh 3.5 million weighing me down.
Every day was filled with sleepless nights, anxiety, and constant fear of losing everything I had.

But then, against all odds, I discovered a life-changing path to freedom which helped me shatter the chains of debt in just 1.5 years, created a solid financial foundation and started building wealth.
And now, I have packaged all this knowledge in this SIMPLE e-book called Cent Warrior 10-Steps to Financial Freedom for you because I want you to WIN with money and change your family tree.
🟢 Get It here for FREE and change your life forever.
👉⏩ I WANT IT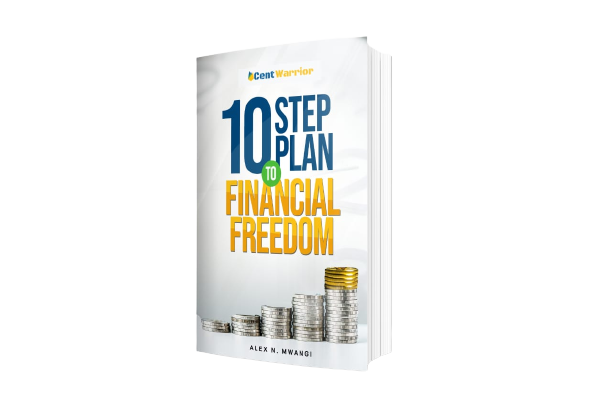 I'll answer this and many other questions you might be having. Overall, here's what I'll talk about MKOPA:
What's MKOPA?
How does MKOPA work?
How do you qualify for MKOPA products?
Does MKOPA lend money?
How can you get an MKOPA cash loan?
MKOPA phones on loan
How to check MKOPA loan balance
Should you get an MKOPA loan?
If not MKOPA, then what?
What's MKOPA?
MKOPA is a pay-as-you-go financing platform and digital lender based in Kenya, Uganda, Ghana, and Nigeria. The program was founded in 2010 and currently offers the following products:
Smartphones on loans
Motorbikes on loan
Medical insurance covers through Hospi Cash
Cash loans through Simu Pesa
Solar products such as solar heaters, TV, and light bulbs
Irrigation systems
Fridges and other household products
How Does MKOPA Work?
The MKOPA mode of action is pretty straightforward. First, you must deposit about Ksh 3,500 for phone products and take your MKOPA loan product home with you.
After that, you'll need to make daily, weekly, or monthly payments for the loan product until you complete the agreed amount.
While at it, the regular payments help to build your credit standing with MKOPA, and once you are through with the payments, you can access MKOPA cash loans Kenya and other products. These include smartphones and solar-powered products, among other loan products I mentioned earlier.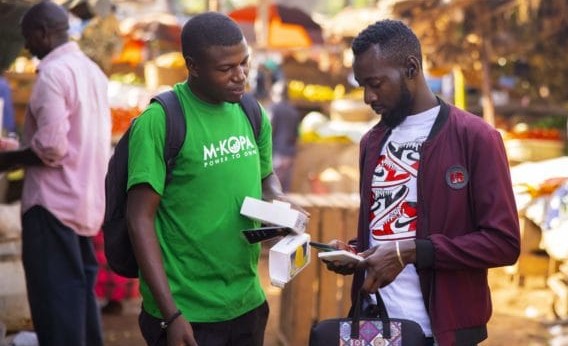 Does M-KOPA Lend Money?
Yes, MKOPA lends money through its Simu Pesa financial product. However, unlike most digital lenders, you must first be an MKOPA customer.
That means you must first apply for an MKOPA loan product, such as a phone or solar product, and pay for it fully before qualifying.
And as far as the M-KOPA cash loan limit goes, you will most likely get Ksh 5,000 – Ksh 7,000, which isn't much but just enough to pay a small bill or cover a small expense.
How Do You Qualify for M-KOPA?
Unlike most lenders, MKOPA doesn't require any guarantor, security, or credit score to offer you any of their loan products. All you have to provide is your national ID card and initial deposit.
After that, you must make daily, weekly, or monthly payments until you fully pay for your MKOPA loan products.
In the case of cash loans, you must first be an MKOPA customer with good standing. That means you must first take one of their loan products and pay it in full before accessing it.
It's also essential to read and accept the M-KOPA cash loan terms and conditions before applying. The terms outline what happens when you default to pay and the mode of payment, among other vital information.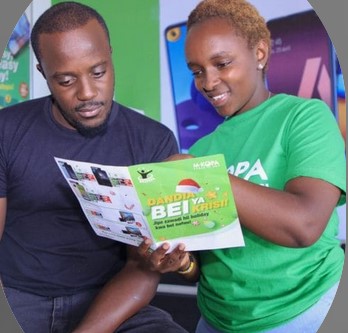 How Do I Borrow Money from M-KOPA?
MKOPA allows you to borrow some money through the Simu Pesa program using any of these routes:
Option 1 – USSD *685#
Just dial *685# on your phone and follow the subsequent steps to apply for a cash loan. Remember, you can also use this USSD code to view your balance.
Option 2 – MKOPA cash loan app
You can download the MKOPA loan application from Google Play and install it on your phone. Then use it to access MKOPA cash loans and other loan products.
Option 3 – SMS Number 22624
Here's how to get MKOPA cash loan via SMS:
Text the word 'loan' and forward it to 22624
Wait for a response and further direction from MKOPA
Option 4 – Customer Support
You can also contact MKOPA customer support directly to inquire and apply for a cash loan. Here are the avenues you can use:
Call – +254 707 333 222
WhatsApp – +254 799 136 761
Email – customerservice@m-kopa.com
M-KOPA Phones On Loan
Currently, MKOPA offers Samsung and Nokia mobile phones on a pay-as-you-go (PAYG) payment model. You need to make the initial deposit, which is often Ksh 3,500 for most phones, and then make daily payments of Ksh 50 or the weekly or monthly equivalent until you pay the total amount.
Since it's a PAYG model, you can expect to pay almost double the price of someone paying in cash. The other issue is that once you default to pay, MKOPA can deactivate the phone until you comply with the payment. So you won't be able to use it when it's deactivated.
Some of the products you can get from MKOPA on loan include:
Samsung A045
Samsung A03 Core
Nokia C31
Nokia G21
Regarding the loan payments for MKOPA phones, you must do it via MPESA through the pay bill number 333 222.
How Do I Check My M-KOPA Cash Loan Balance?
You can check your MKOPA cash loan balance by dialing *685# and choosing 'account balance.' Alternatively, you can do it by texting 'balance' to the SMS number 22201. But still, if you have access to the MKOPA mobile app, you can log into your account to view the loan balance.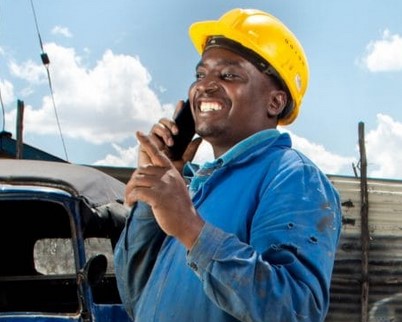 Should You Get an MKOPA Loan?
There is no doubt that MKOPA has some advantages. First, they allow you to own a phone or solar household product without paying full price, making it easy to own a product you would otherwise not afford.
They even have cash loans without security, which can go a long way to help you settle a small financial emergency. But realistically, there isn't much you can do with Ksh 5K – Ksh 7K, but you have to pay it with interest, which the lender doesn't specify.
As for the phones and other loan products, the fact that you are paying using the PAYG model means you'll pay more – sometimes up to twice more.
What happens when you default on MKOPA payment?
Well, the first action by MKOPA is deactivating your device. That means rendering it useless momentarily until you make your agreed payments.
Imagine the inconvenience of not having to use your phone or solar TV for some time just because you failed on a payment! It can be very annoying and disappointing, you would agree.
MKOPA's second course of action is denying you the opportunity to enjoy other MKOPA products and services. So, you might still pay what you owe them and fail to get a loan product from the lender. There are just no guarantees!
Their third course of action, probably the most feared, is reporting you to the credit watchdog, the CRB. With CRB reporting comes only one thing: a taint on your credit record. That means you'll find it difficult to obtain credit products and services from more responsible lenders and sometimes difficulty getting clearance for public service jobs.
So, do you think MKOPA is worth it?
My answer is NO for the reasons I've mentioned. Also, think this way – an emergency loan is a loan, and every loan needs to be paid with interest. The repercussions of failing to pay, such as CRB blacklisting and loan denials by other lenders, make the risk not worth it.
And from a financial angle, paying for a product almost twice its price just because you are getting it on loan or PAYG doesn't make sense. That's the kind of experience MKOPA takes you through, and it's not worth it.
If Not MKOPA Loan, Then What?
Imagine a life where you wouldn't have to borrow! Imagine not having to worry about the next phone call or knock coming from a lender, and instead of making payments for a loan, you get to save the money and probably invest!
Imagine no more! Through the 'Cent Warrior 10-Step Plan to Financial Freedom', you can turn your imagination into a financial reality. The e-book outlines and discusses ten steps to get out of debt, stay away from it, and build lasting financial freedom.
Some of the secrets shared include how you can save on a small income, which I believe is essential to avoid getting products you can't afford on credit, such as an MKOPA loan.
Another essential secret is building a side hustle which you can use to inject some extra cash. So, you don't have to borrow to finance a purchase like a new phone or solar product, but you can save for it or pay for it in full using the earnings from your side hustle.
I'd love to see you succeed, and that's the reason for creating the personal finance guide. So, get your copy now and confidently walk into your financial future.