So many of us assume that you need some form of financial investment to start a business. The truth is that you don't, as there are numerous business ideas without investment, and I will share them with you.
Some ways you can develop a business idea without investment is to sell a service, handicrafts, or digital products, or start a zero-investment online store, a no-inventory business, or affiliate marketing.
With the six ideas, you can come up with numerous ideas that don't require any capital. If there is, it should be minimal.
I'll share relevant examples applicable to each idea you can leverage to show you what I mean. But first, let me share an important tip that got me into starting my first business and others after that.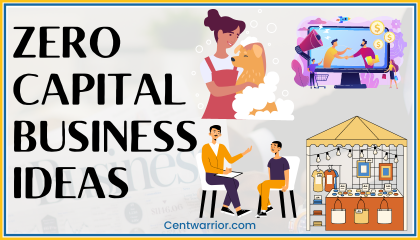 Here we go!
In a rush? Below is a guide to several profitable business ideas to consider without investment!
A Quick Guide to Profitable Business Ideas Without Investment
| | | |
| --- | --- | --- |
| – | Business Idea | Examples Of What To Do |
| 1. | Sell a service | Online freelancing, online tutoring, handyman service, cleaning service, pet sitting, dog walking, and babysitting |
| 2. | Sell handcrafts | Jewelry, woodwork, home decor, art, rugs, among others |
| 3. | Create and sell digital assets. | Online courses, eBooks, stock photos, templates, music, software, games, and mobile apps |
| 4. | Zero-investment online store | Dropshipping and Pay-On-Demand (POD) business |
| 5. | No-inventory business | Online consulting and online coaching |
| 6. | Affiliate marketing | Blogging, YouTube, and social media affiliate marketing |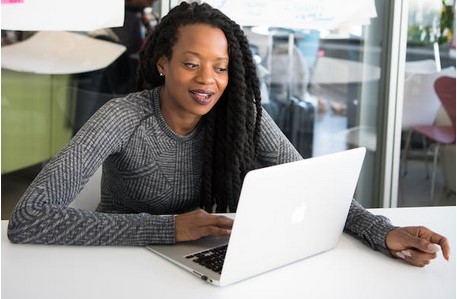 Golden Tip – Leverage What You Have
I promised a tip that helped me start my first business and several others after that, and it's what you see above. Since you don't have the capital to get started, you've to identify an essential asset within you that you can use to start making money.
In particular, consider these invaluable personal assets:
a) Your Skill
Do you have any unique skills? How about you think of making money out of it?
For example, you can start a handyman service if you are hands-on. It could be that you can do plumbing, home repairs, installations, landscaping, welding, or electrical work.
It could also be that you can help people with cleaning or moving. What matters is that you have the skill and possibly the work tools without digging into your pocket.
Perhaps your skill is different. You could be a good cook, cake decorator, graphic designer, web developer, writer, or anything else.
Whatever it is, you can use the skill to start a business, and the examples I'll share will enlighten you on how to do it.
b) Your Passion
What do you love doing? I, for instance, like writing, and my passion (rather than skill) for writing moved me to start working as a freelance writer and eventually launch my first blog.
Perhaps you have a different passion, like cooking. So, how about you start a food YouTube channel?
You could also be passionate about teaching, which means you can begin an online tutoring business.
And if you are a passionate photographer, you can take photos and sell them on stock sites, launch a photography site, or even start a photography YouTube channel. The opportunities are just endless.
c) Knowledge
What do you know better than others? You could be a finance, legal, medical, or accounting expert. Though such knowledge will most likely land you a high-paying job, you can still run a business on the side without any investment.
I'm talking about becoming a consultant or coach in your field of expertise, and people get to pay you to listen to them and solve their problems.
It could also be that you are good in something like SEO, project management, or other areas which don't require a higher level of intellect. Whatever it is, it can make you money.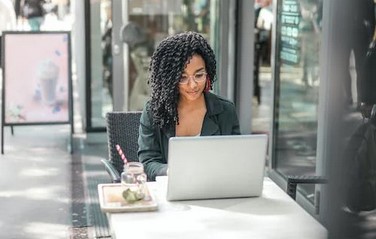 How Can I Start a Business With No Money?
Now that I've shared my Golden Tip for starting a business without investment, here are six ideas to get you started with your first idea.
1. Sell a Service (Daily Income Business Without Investment)
After considering your skill, passion, and knowledge, you surely won't miss a service you could offer and earn income daily. Generally, you don't have to be a master to provide and get paid for a service. You just have to be better than the average person or the one hiring.
Here are some fantastic service ideas that could form the basis of your business:
a) Online freelancing – Many online jobs exist on Upwork, Toptal, LinkedIn, and PeoplePerHour. That includes online writing, virtual assistant, translation, SEO, transcription, web design, and graphic design.
b) Online tutoring – If you are passionate about teaching or are a trained teacher, consider working as an online tutor part-time. Platforms like PrePly, VipKid, Chegg, and TutorMe allow you to make $10 – $20 an hour.
c) Handyman Service – If you are handy, you can list your expertise online to start working as a handyperson. That includes electrical work, landscaping, repairs, moving, plumbing, and welding jobs.
d) Cleaning Services – You can also start a local cleaning service job and earn from cleaning homes and offices in your neighborhood and beyond.
e) Pet sitting – If you are cuddly with animals, consider doing pet sitting work. You can advertise locally, on social media, or using a site like Indeed and Zip Recruiter.
f) Dog Walking – If you can pet sit, it should be easy to double that with dog walking and pocket up to $20 an hour. Again, you can get these jobs on Indeed or Zip Recruiter.
g) Babysitting – You don't need money to work as a babysitter. You also don't have to search for them as far as you can get the clients locally. You can make $10 – $20 an hour as a babysitter.
2. Create and Sell Handcrafts
Another idea for a daily income business online is a handicraft business. So, are you a skilled and creative handcraft maker?
Then all that's missing since you have the skill and passion is a business mindset.
How about you turn your hobby or skill into a side hustle?
Some of the most profitable handcrafts you can make and sell online include:
Jewelry
Woodwork
Artwork
home décor
rugs and mats
The question is, where do you market your crafts and sell them?
Social media is a great starting point since you don't have to pay. And while speaking of social media, you can start with Facebook Marketplace, Instagram, Pinterest, and even WhatsApp by sharing the ads as a status.
Additionally, you can try Bonanza, Craftsy, or Etsy, where you don't have to pay any listing fee.
3. Sell Digital Assets
When discussing digital assets or products, we are talking of consumables you can't touch, hold, or taste. Think of the following:
Online courses
E-books
Stock images
Templates
Music
Software
Video games
Mobile apps
So, can you make any of the above digital products? If yes, it's time you start making money from your skill or passion.
Digital products are a fantastic way to earn passive income, so you don't have to create content daily. You can do it once in a while and receive payment consistently.
In terms of selling digital products, there's no better place to do it than your website, blog, or social media platform if you have a massive following. Alternatively, you can use any of these platforms: Etsy, Udemy, Creative Market, Thinkfic, PayHip, GumRoad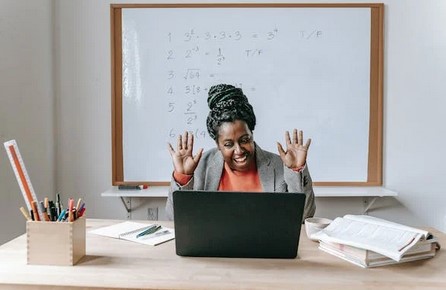 4. Start A Zero Investment Online Store (Zero Investment Business Online)
You don't necessarily need money to launch an online store. You can do it without investment using any of these two ideas:
a) Dropshipping
Imagine having to advertise and sell products online without inventory. That's what Dropshipping does for you. It allows you to market products on your site or social media, receive orders, pass them to the suppliers for fulfillment, and get your cut from what the buyer pays.
All you have to do is find the supplier, which could be a retail giant like Ali Express or a local retailer. 
b) Print-on-demand model
Are you good with making designs on labels? Then you should sign up with a print-on-demand firm like Printify, SPOD, or Printful and start selling your custom designs per order. You don't need money to do it.
5. Pursue A No Inventory Business
What better way to develop a business idea without investment than to think of something that doesn't require inventory?
Well, I can't think of a better idea for a part time business without investment, and here are some considerations:
a) Online consulting – If you are a certified professional in any field, you can set up your online consulting business for free on social media or freelancing sites like Upwork and start making money. That includes SEO, marketing, finance, legal, and business.
b) Online coaching or instructor job – You can also work as an online coach, doing what you love best and making money. That includes fitness, relationship, career, parenting, and life coaching.
6. Get into Affiliate Marketing
Lastly, consider recommending products online and earn commissions from them. That's what affiliate marketing is all about, and you don't need money to get started.
Here are ways you can make money from affiliate marketing.
a) Through a blog – Ordinarily, a blog will require some little investment, but there are free options on platforms like Medium, Blogger, Mix, and LinkedIn. You can use blogging to earn through affiliate marketing.
b) Through YouTube – You don't need money to set up a YouTube channel and can use the platform to earn from affiliate marketing. So, consider that if you have some skill or anything informative or entertaining to share.
c) Via Social Media – If you have a vast following on social media, consider signing up with an affiliate program like Social Pilot, Hoot Suite, or Crowdfire to start earning commissions monthly.
Closing Thought On Business Ideas Without Investment:
Above is a guide to finding your ultimate no-investment business idea. You can thus consider any of the six ideas and pursue something that matches your skin, passion, or knowledge or all three.
And if you need more motivation to get started, perhaps more profitable side hustles or ways to set up a solid financial plan, I recommend this 'Winning the Game of Debt' book.
You'll learn about lucrative side hustles to pursue with little or no income and how you pay off your debt, live debt free, and build a rock-hard financial future. It's just a must-read if you ever want to attain financial freedom!