Contrary to what most people think, learning how to make 1k a day isn't an impossible ask, and neither do you have to do something illegal or scam anyone. There are legal ways to do it, and in most cases, you don't have to move from the comfort of your couch or home office.
You can make $1k a day by getting a high-paying job, launching an online store, selling digital courses, blogging, running a YouTube channel, freelancing online, retail arbitrage, selling unused valuables, Airbnb-hosting, and offering consultancy services.
By considering any of my ten ideas, you can start making $1000 daily. Yes, you may not make that much right away, but it'll happen at some point if you stay committed and goal-oriented, and of course, you ought to do your homework well.
To help you, I'll discuss what to do in each case and tips to get started and improve your earnings. Having been in the online space, I can vouch for some of these ideas as I have tried them. That includes blogging, e-commerce, online course sales, YouTube, and consultancy services.
Without further ado, let's get into the ten ideas!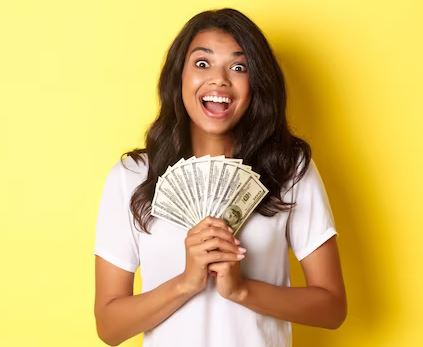 In a rush? Below is a table showing how to make a quick 1000 dollars in one day:
10 Ways to Make $1,000 Today
| | | |
| --- | --- | --- |
| – | Money-Making Idea | What to Do: |
| 1. | High-Paying Job | Get a job in a high-paying industry such as medicine, law, engineering, business, or any other. |
| 2. | Online Store | Launch an e-commerce store in a wide-audience niche such as skincare, beauty products, clothes, and Kitchenware, to name a few. |
| 3. | Digital Courses | Create and sell a course on Udemy, Thinkific, Teachable, or any other platform. |
| 4. | Blogging | Launch an online blog and monetize it using paid ads, affiliate products, and merchandise sales, among other avenues. |
| 5. | YouTube Channel | Launch a YouTube channel and join the YouTube Partnership Program. |
| 6. | Online Freelancing | Look for the highest-paying online freelance gigs on Upwork or Fiverr. |
| 7. | Retail Arbitrage | Buy low from big box stores and sell high. |
| 8. | Selling Unused Valuables | Sell unused luxury jewelry, clothes, toys, electronics, or appliances. |
| 9. | Airbnb Hosting | List multiple rental units on Airbnb. |
| 10. | Consultancy Services | Offer consultancy services in a well-paying niche such as SEO, digital marketing, AI, business law, or medicine. |
How to Make 1k A Day in 10 Ways
Generally, here are some of the cleverest ways you can make $1000 within 24 hours:
1. Get A High-Paying Job
Jobs don't pay the same. Some pay more handsomely than others, and if you want to make $1000 daily, you may have to look for the highest-paying.
In the U.S., for example, a registered surgeon's average base salary per day is $1,433. So, you can make more than $1000 daily if you are a certified and experienced surgeon in the US.
Surgeons are, however, not the only highest-paid professionals. Other professionals capable of making $1,000 a day include OB-GYN, project managers, chief financial officers, chief executive officers, mining engineers, software engineers, and network engineers, to name a few.
Tips to get started:
You can get a high-paying job using these tips:
Get an advanced degree
Opt for a more lucrative field such as medicine, law, engineering, IT, finance, or tech.
Move to a high-paying state such as Massachusetts, New York, California, Washington, New Jersey, or New Jersey.
Become self-employed
Start your own business – even if it's on the side
2. Launch an Online Store
In a world where shoppers are either too busy or lazy to walk into physical stores, ordering them online is the only easy and convenient way to buy stuff. We are seeing customer behaviors changing, and more customers are inclined to shop online than ever.
So, why don't you try becoming the guy the online shoppers can call for a delivery? I'm talking about starting an e-commerce store, and many opportunities exist.
Some of the highest in-demand items you can sell online include clothes, skincare and beauty products, Kitchenware, shoes, and smart home gadgets.
Tips to get started:
Consider a platform like Etsy to launch your online store. It's low-cost, and you can sell just about anything, especially if they are handcrafts. Alternatively, launch a customized e-commerce store on Shopify, where you can get a deal starting from $29 a month.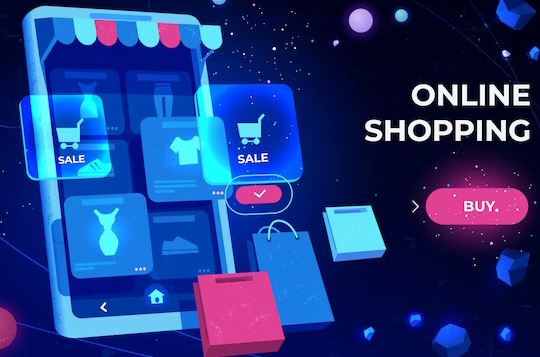 3. Sell Digital Courses for 1K a Day
Are you a teacher, instructor, or just a skilled professional? If you are good at your craft, others will want to buy your expertise.
So, why don't you start creating courses online and sell them? You can do it on Udemy, Teachable, Thinkific, and Skillshare, to name a few digital course platforms.
According to SellCourseOnline.com, you can make $0-$50K monthly selling courses online. It depends on your niche, competition level, audience size, conversion rate, and course pricing.
Tips to get started:
Here's how to make $1,000 in 24 hours selling digital courses:
Structure your online courses well
Ensure the materials are engaging and deliver on promises
Include live QA, student community, or any other engagement add-on to your course material
Offer upsells (more pricing options) to offer the students more flexibility
Grow your market size through YouTube, Google, LinkedIn, and Facebook
Leverage Facebook and Google Ads
Include a newsletter subscription to boost revenue
4. Make 1K a Day on YouTube
YouTube is another platform where you can make up to $1000 or more, and it's all passive. On average, YouTubers make $1.61-$29.30 per 1000 views, which is impressive, especially if you are on the higher side.
Overall, there are many ways to make money on YouTube, such as through Google Ads, affiliate products, merchandise sales, digital products, and brand sponsorships.
However, the secret to making it big is joining the YouTube Partner Program (YPP), which has many benefits. Among them are access to monetization features, creative support teams, access to a broader audience (even outside YouTube), video copyright rights, and many other YouTube resources.
You need at least 1000 YouTube subscribers and 4,000 video watch hours over the last 12 months to join the YPP.
Tips to get started:
While the end goal is joining the YPP, here are some bonus tips to help you make it on YouTube:
Sign up for a YouTube channel and start creating content
Consider a niche with a broader audience, such as beauty, lifestyle, health, fitness, wellness, DIY, and travel
Create more engaging content and post regularly
Use avenues like your personal blog and social media to promote your YouTube videos
5. Make 1K a Day Blogging
Does the name Adam Enfroy ring a bell? The guy runs AdamEnfroy.com, a website that mainly talks about blogging. Adam claims to be making $200K monthly on his blog, and he's not the only one.
So, are you a good writer? Do you have stories to share online, and can you write about them?
Remember, it could be anything from your travel exploits and DIY expertise to a more serious profession like medicine or law or a passion like photography or home crafts.  
Tips to get started:
These tips may help you pursue blogging for passive income:
Choose a less competitive niche
Run multiple blogs if you can
Diversify your income streams – for example, monetizing your blog with paid ads, affiliate products, merchandise sales, digital products, and sponsored ads.
Grow your audience through SEO and social media advertisement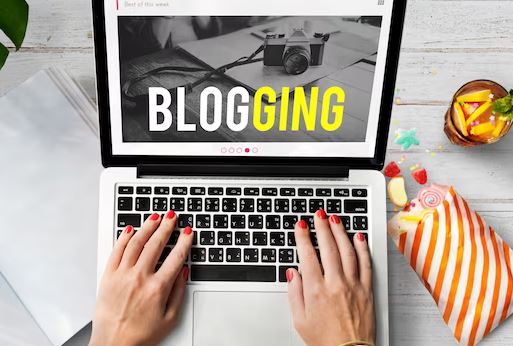 6. Freelance Online for 1K a Day
Perhaps you don't like being tied in an office or clocking in and out. If so, then you should try freelancing online. You can pick your time and jobs and work from home or anywhere you can access a computer and internet.
While most freelance jobs won't make you $1000 a day, a few high-skilled options would do. For example, freelance jobs like PR Manager, Media Buyer, and Photography may earn you up to $100 an hour, which means making $1000 a day is possible.
Of course, you won't expect to work 10 hours daily but only when necessary, and you need the money badly. 
Tips to get started:
Here's how to make $1,000 in 24 hours online as a freelancer:
Sign up on Upwork, Fiverr, or any other best-paying freelance site
Look for the highest-paying freelance jobs and perfect your skill
Take jobs that pay per project instead of per hour
If you've to do a per-hour job, ensure it compensates the best
7. Try Retail Arbitrage
You can try retail arbitrage if you've good negotiation and marketing skills. This is where you buy products from big box stores like Walmart and Kohl's at discount prices and sell them later at a profit.
The products in question should be fast-moving, for example, apparel, video games, shoes, toys, Kitchenware, and books.
Tips to get started:
Here's what to remember:
Conduct proper market research
Promote your business online
Consider integrating retail arbitrage with Amazon FBA – where you send the products to Amazon, and they handle the rest.
8. Sell Unused Valuables for 1K a Day
If you've some valuables you no longer use, you can list them for sale and pocket up to $1000. Perfect examples include luxury handbags, accessories, clothes, and shoes. You can list them on DeCluttr, Facebook Marketplace, Mercari, or eBay.
9. Earn 1K a Day as an Airbnb Host
Do you have extra space you could turn into a rental? You can list your home, rental property, or apartment on Airbnb and earn rent every night.
Reportedly, you could make up to $700 weekly in states like Washington, Maryland, New York, Virginia, California, Colorado, and Delaware.
So, what does that mean?
Well, if you have ten rental units, that means you can make $7000 a week. Divide that by 7, and you'll have $1000 a day. Goal accomplished!
Overall, this is only likely to work when you've multiple units you could rent out.
Tips to get started:
Here's how to make 1k fast through Airbnb:
List multiple units for renting out
Make your space homier – and, of course, clean
Invest the initial earnings
Charge slightly lower than your principal competitors
Write honest listings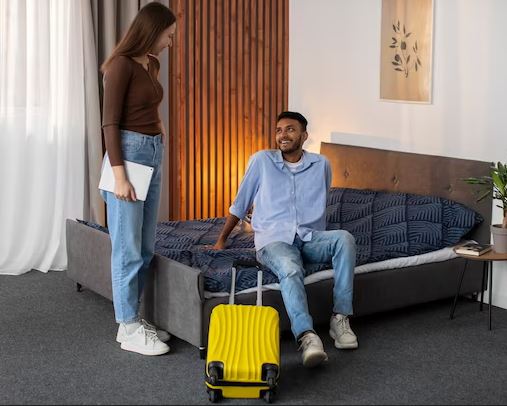 10. Offer Consultancy Services
Lastly, try offering consultancy services for a fee. You could make up to $1000 daily if highly skilled and certified. Some of the highest-paying fields are SEO, digital marketing, business law, medical, AI, fitness, health, wellness, and technology.
An excellent place to start your consultancy pursuit is Upwork, but you can still launch your website (it's highly advisable)
In Conclusion
You now know how to make 1k a day. Hopefully, you'll find at least one reason among the 10 to pursue and start earning handsomely. And if you want additional ideas, or perhaps you can't manage the money you make or are struggling with debt, we've lots of resources on our online shop that can help you. So, check them out and start reshaping your financial course.
Also Read: