Studies show that ⅓ of Americans are three paychecks away from borrowing money or skipping meals. However, that does not have to be the case if you know how to make 1k a month. 
Some of the most practical ways to make 1k a month include remote work, online freelancing, handyman work, digital product sales, affiliate marketing, investment trading, online tutoring, delivery driver services, space sharing, and pet services. 
With the above ideas, you wouldn't have to skip an important bill or borrow to pay it. Some of these ideas are purely passive, which means very little physical involvement from you.
While pursuing most of them takes skill, expertise, and knowledge, you need passion more than anything else. The others you can gain over time, but it all starts with passion. You must first love what you want to do, learn about it, and perfect the skill. 
Having said that, here's what I'll talk about in this post: 
What can I do with $1k?
How can I make $1000 a month fast? 
Can you make $1k a month online?
How can I make $1k passively? 
Let's dive in!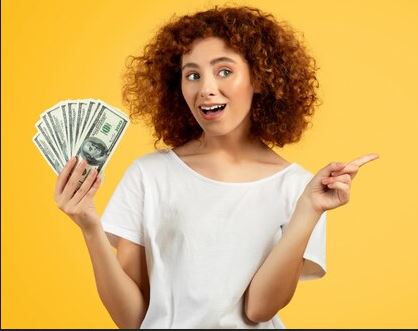 In a hurry? Below is an overview of the ten ways to make $1000 a month.
A Summary Of How to Make 1K a Month
| | | |
| --- | --- | --- |
| – | Money-Making Idea | What to Do: |
| 1. | Remote Work  | Get a decent-paying remote job on Indeed or any other remote job site. |
| 2. | Online Freelancing  | Sign up for freelancer jobs on Upwork. |
| 3. | Handyman Jobs | Become a tasker on Task Rabbit. |
| 4. | Digital Products Sale | Create and sell online courses, e-books, and other digital goods.  |
| 5. | Affiliate Marketing  | Start a blog or YouTube channel to earn via affiliate marketing.  |
| 6. | Investment Trading  | Invest in high-dividend ETFs, REITs, and large company stocks.  |
| 7. | Online Tutoring | Offer language, academic, or music lessons on PrePly. |
| 8. | Delivery Driver Service  | Sign up for ride-sharing or food delivery service on Uber.  |
| 9. | Space Sharing  | Rent out extra space on Airbnb. |
| 10. | Pet Services  | Offer pet sitting, dog walking, and pet boarding services on Rover. |
What Can I Do with 1k?
Did you know that Richard Branson, the English business magnate who founded Virgin Group, only started his first business, the Student Magazine, with only $300? That's right, and today, the guy is a billionaire.
How about Daymond John? The humble investor from the popular investment TV series Shark Tank founded his clothing brand Fubu with just $400. Today, Daymond runs a fashion empire, among many other investments. 
I also have to mention arguably the greatest investor of all time, Warren Buffet. Mr. Buffett bought his first ever stocks at age 11 with only $111. Now, the Oracle of Omaha, as he is famously known, is worth over $100 billion. 
So, what's my point? My point is that you don't need a lot of money to start a successful business or become an investor. You can use the money to start a business or invest. 
Those are, however, not the only ways you can make better use of $1000. You can also do the following with such an amount:
Start paying down a massive debt 
Open an interest-yielding savings account 
Fund a retirement account 
Buy yourself or someone else an expensive gift such as a bike, luxury watch, fancy jewelry, or equipment. 
Upgrade a home appliance such as the fridge, washer, dryer, or even upgrade your wardrobe. 
Start saving up for a mortgage deposit
Start saving up for a car purchase 
Go on a short vacation or family trip 
Can I Make $1000 A Month Online?
You probably know it's possible to make $1,000 a month working offline, perhaps on a government paycheck. The concern is, can you make that much online?
The answer is yes and involves any of these ideas, which will be discussed broadly later. 
Doing remote work and getting paid a salary
Freelance online and earn hourly and per project 
Doing handyman odd jobs around your neighborhood using an online platform like Task Rabbit
Trading online on Amazon, eBay or Etsy
Create and sell digital products online 
Engage in affiliate marketing
Participate in investment trading 
Tutor kids online on PrePly
Sign up for delivery driver services 
Share space on Airbnb
Offer pet services on Rover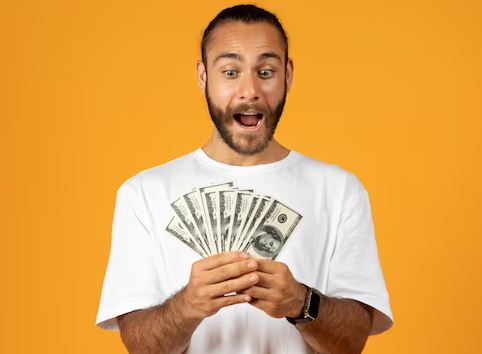 How Can I Make 1000 A Month Fast?
Below are clever ways to make $1000 within a month quickly:
1. Get a 1K Salaried Remote Job 
Not all salaried jobs require you to work from a company's location. Some allow you to do it off-site. So, you can work from home and save on commuting expenses. 
Some of the best-paying remote jobs that you can get on Indeed and other remote work sites which pay over $1000 a month working part-time include: 
Consultancy jobs 
Project manager jobs 
Medical writer jobs 
Software engineering 
Psychiatry jobs 
Counseling jobs 
Accounting jobs
Operation manager jobs
2. Sign Up for Online Freelancer Work 
If a salaried remote job doesn't appeal to you, perhaps because you are on someone's schedule even though you are working off-site, you should try online freelancing. 
Online freelancing lets you own the schedule and pick your clients and jobs. Overall, Upwork is a great starting point to make $1000 or more a month working a few hours.
Some of the jobs you can sign up for include:
Freelance writing 
Transcription 
Proofreading 
Graphic design 
Web design 
Editing
Programming 
Data analyst
Web development 
3. Do Handyman 'Odd' Jobs for 1K
Are you handy and ready to take on odd jobs as long as they pay well? Well, then you can check out what to do on Task Rabbit. That includes the following services:
Home repairs 
Painting 
Plumbing 
Yard work 
Light installation 
Electrical help
Cabinet installation 
Furniture assembly 
Home cleaning
Moving jobs 
Parking services and many others
On average, handypersons make $25 an hour on Task Rabbit, which is decent. 
4. Create and Sell Digital Products 
Let's now talk about digital goods or downloads. Did you know you could create and sell intangible products like online purses, e-books, manuals, guides, templates, and printables?
Yes, you can, and they aren't the only ones. You can also create and sell photos, music, software, mobile apps, and digital arts. 
The best part is that the earning is passive, which means little physical involvement. While you can sell digital products on your blog (personal website) or YouTube channel, you can also do it on Etsy, Udemy, Creative Market, and Payhip.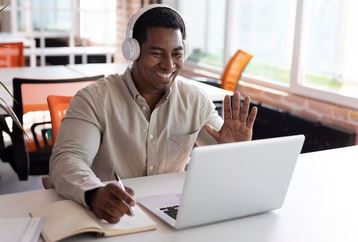 5. Participate in Affiliate Marketing 
Affiliate marketing involves promoting other people or company products and earning commissions from successful referrals. You need a solid online presence to do it, and there are no better ways to do affiliate marketing than to integrate it as a monetization strategy on your blog or YouTube channel. 
Some people even make $1K a day with affiliate marketing.
One of the best affiliate marketing programs for bloggers is Amazon Associates. As for the YouTube, here's how to make 1k a month on YouTube:
Join the YPP (YouTube Partner Program)
Sign up with Amazon, Click Bank, or any other affiliate program 
Consistently create top-quality videos 
Leverage other monetization ideas such as paid ads, subscriptions, digital goods, and membership. 
6. Take Up Online Investments 
Have you ever thought of taking up an online investment? There is no better idea than dividend stocks. Depending on your stocks, they pay profits at specified times, and you can reinvest the earnings. 
It's essential, however, to first learn how to make 1k a month in dividends before investing. On that note, here are some invaluable tips on how to make 1k a month in stocks: 
Choose the right dividend stocks, such as high-dividend ETFs, REITs, and large company stocks 
Diversify your investment 
Study the market and weigh your risks 
Be consistent with your investment 
Reinvest when the opportunity is right 
7. Become an Online Tutor 
If you are passionate about tutoring, you can do it from home on a platform like PrePly. PrePly allows you to make $10 – $39.90 per hour or even, at times, up to $50 or more. 
It all depends on the subject you are tutoring and your expertise in the field. On PrePly, you can teach the following disciplines: 
Academic subjects like mathematics and science 
ESL (English as a Second language)
Other foreign languages like Dutch, Spanish, German, and French
Music 
Sign language 
Programming languages like Python and Java
8. Sign Up for Driver Delivery Services 
Do you have access to a car you can use part-time for some extra cash? Then, consider joining Uber as a ride-sharing or food delivery driver (on Uber Eats).
On average, Uber drivers make $18 – $20 an hour, meaning you only need to work 2 hours daily to make $1000 a month.
So, you could easily make $1K in a week and not just a month. Of course, the secret is to work odd hours when there aren't many drovers and to target the busiest streets.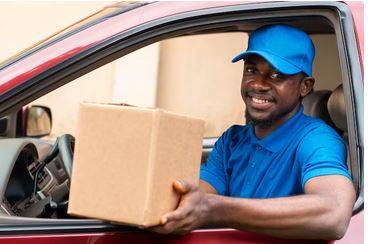 9. Share Space On Airbnb
How about you cash in on the extra room or apartment you have? According to ZipRecruiter, hosts on Airbnb pocket $2,278 – $3,44 a month from their rental units. 
So, you could make more than $1000, which is good. Of course, some states pay more than others. From the Zip Recruiter report, the top-paying states on Airbnb include Washington, New York, Maryland, and California. 
10. Offer Pet Services on Rover
Are you a pet fan? Can you spare a few hours of your day to spend with your animal friend? If so, check out the services you can offer on Rover. That includes:
Pet sitting (house sitting)
Pet daycare services 
Dog Walking 
Per boarding services 
Drop-in visits 
Dog training
With such pet services, you can make up to $25 per job, making it possible to make $1K monthly with a few clients. 
Quick Guide on How to Make $1,000 A Month in Passive Income
As far as making $1000 passively goes, you can try these ideas (a majority of which we've already explored):
Sell digital goods such as an e-book, online courses, software, or app 
Start a blog or YouTube channel to start earning through affiliate marketing and other means 
Invest in real estate 
Start a podcast 
Invest in stocks 
Rent out extra space on Airbnb
Sell photographs and videos on stock image sites 
Concluding Thought On How to Make 1k A Month:
You now have ten brilliant ideas for quickly making $1,000. You can thus try whatever idea works for you. If you need help getting started or are perhaps struggling with debt, budgeting, or any other financial issue, check out our online store, as there are so many helpful resources you could use.