When most of us hear of how to make 4k Fast, we think of quick loans, playing the lottery, draining one's retirement fund, selling an organ or plasma, or even engaging in illegal stuff like robbery. Sorry to disappoint you, nevertheless, as those are not the tried and tested ideas my post title supposes.  
You can make 4k in a day through an asset sale, website flipping, e-commerce business, consultancy services, a paid job, blogging, YouTube, freelance writing, making deliveries, handyman services, online research, pet sitting, ride-sharing, and online tutoring. 
So, there are at least 14 ways you can make $4k. Some ideas need more time than others but are within reach within a month. In my view, that's fast enough.  
Here's what I'll cover:
Essential tips for making 4k Fast
How to make $4k in a day 
How to make $4k in a week 
And how to make $4k in a month 
Let's dive in!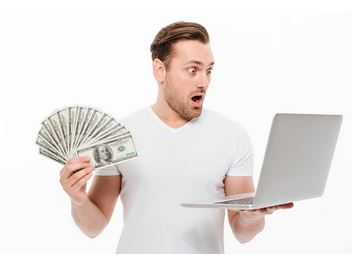 In a hurry? Below is a quick summary of the 14 ways you can make 4k Fast. 
How to Make 4k Fast – Quick Summary 
| | | |
| --- | --- | --- |
| – | Idea | What to Do |
| 1. | Asset Sale | Find a high-value asset (or assets) to sell for 4K. |
| 2. | Website Flipping | Buy and sell websites for profit on Flippa.com, Website Broker, or Empire Flippers.  |
| 3. | Ecommerce Business  | Try retail arbitrage, Dropshipping, or Etsy online store.  |
| 4. | Consultancy Services  | Become a highly paid consultant.  |
| 5. | Pay Job  | Get a $1k per week job on Indeed. |
| 6. | Blogging  | Launch a blog to monetize with ads, product sales, affiliate marketing, digital downloads, and consultancy services.  |
| 7. | YouTube  | Set up a YouTube channel and apply for the YouTube Partnership Program.  |
| 8. | Freelance Writing  | Get high-paying freelance writing jobs on Upwork. |
| 9. | Making Deliveries  | Work as a delivery driver online (deliver food, grocery supplies or packages) |
| 10. | Handyman Services  | Offer handyman services on Task Rabbit. |
| 11. | Online Research  | Sign up for paid research on Respondent.io. |
| 12. | Pet Sitting  | Offer pet day care, pet boarding, house sitting, dog walking, or drop-in visits on Rover.com. |
| 13. | Ride Sharing  | Share a ride on Uber, Bolt, Turo, Lyft or GetAround  |
| 14. | Online Tutoring  | Get high-paying online tutoring jobs on PrePly. |
Essential Tips for Making 4k Fast
Generally, these tips are worth remembering if you wish to make $4k or more quickly: 
a) Consider Your Hobby 
What do you enjoy doing in your free time? It could be something you could do for money, you know!
For example, if you enjoy writing in your free time, you could become a paid freelance writer or blogger. And if you enjoy videography, you could become a YouTuber or freelance videographer.
Just find ways you can monetize your hobby! 
b) Look into Your Skillset 
What are you skilled at? What can you do very well that most people can't?
For instance, if you are good at making handicrafts, you can open an online store on Etsy and start selling your crafts. And if you are good at baking or cooking, you can teach others on YouTube or start a business. 
c) Check Your Training 
You probably have some training that you've never thought of putting into use – I mean in a money-making way. If so, it's about time you do so.
For example, you can start offering online lessons if you are a trained tutor. And if you are a qualified doctor or lawyer, you can provide consultancy services. 
d) It Should Be Legal 
Yes, you can make $4k or more fast in many ways, but not all are legal. Some involve duping or stealing, and others encompass selling drugs or other illegal stuff.
For the sake of your conscience and to be on the safe side of the law, pursue what's legal. 
e) Be Prepared to Invest 
Some ideas may require you to put in some money, which you should be willing to do if you ever wish to pursue them. That includes things like running an ecommerce business, flipping websites or houses, blogging, and freelancing, among other ideas I'll share. 
f) Combine Several Ideas If You Can
No one will fault you for trying two or more ideas at a given duration. In fact, that's one way you can minimize the risks and improve the chances of making 4k Fast. So long as you can do it, you can always combine several ideas.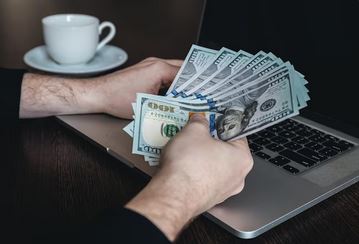 How to Make 4k Fast
You can make 4K fast in a day, week, or month. Let's see how next!
How to Make 4k in A Day
1. Asset Sale
There are generally not many legal ways to make a quick 4k. However, if there's a way you can do it almost hassle-free and within a day, it is by selling a high-value asset you may have online on eBay, Craigslist, or Facebook Marketplace.
That includes the following: 
Used car or motorbike 
Rare collectibles 
Expensive electronics 
Precious metals 
Luxurious watches and jewelry 
Expensive instruments 
Farm machinery 
Expensive sports equipment 
How to Make 4k in A Week
2. Website Flipping 
The act of buying and selling websites isn't new. A website is an asset you can sell and generate up to 30-40 times its monthly revenue. If you don't have a website to sell, you can buy one cheaply, improve it a bit, and then sell it at a high profit. 
Once you post a website on a flipping site like Flippa.com, website broker of Empire Flippers, it rarely goes beyond a week before it sells. 
3. E-commerce Business 
The future of business is e-commerce, so if there's such a perfect time to tap into the future, it must be now. Overall, there's a lot you can do in the e-commerce space. 
For example, you can pursue retail arbitrage, where you buy products cheaply in one store and sell them at a profit in another.
You can also pursue Dropshipping, where you advertise products you don't hold inventory and pass the orders to the supplier for fulfillment as soon as you receive them. And if you are handy, you can make crafts and sell them on Etsy. 
4. Consultancy Business 
If you are in a highly trained profession like medical surgery and obstetrics-gynecology, you can pocket up to $1k per day. Let's say you don't make $1k but only $800, and you work five days per week, which amounts to $4k. Goal accomplished!
How to Make 4k in A Month
5. $1k Per Week job (4k/Month Pay Job)
How does a $1k per week salaried job sound? Well, that equals $4k monthly, and you can find such jobs on Indeed. Interestingly, most of these jobs that make 4k a month don't even require you to have a degree but firsthand experience, and they include the following: 
Plant manager 
Construction manager 
Real estate manager 
Voiceover artist 
Video game designer 
Web developer 
Truck driver 
Massage therapist 
Aircraft Mechanic 
Journeyman plumber 
Electrician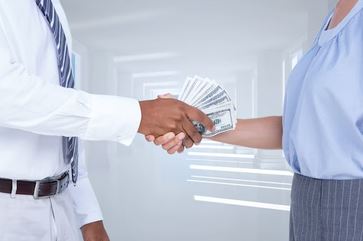 6. Blogging for 4K Monthly
Blogging is a field that combines good writing skills, SEO knowledge, and exemplary marketing prowess. If you have the three or are willing to learn, you should give blogging a chance. 
Speaking from experience,
Blogging does pay, and there are many ways to monetize a blog. Here are the most notable ones: 
Paid ads 
Physical product sales 
Digital product sales 
Affiliate marketing 
Consultancy services (paid services) 
Sponsored content 
Membership 
7. YouTube Channel 
You can turn your video creation passion and creativity into a business with YouTube. You can earn from sharing informative, educative, hilarious, or entertaining content with YouTube.
Generally, YouTubers make $1.61 – $ 29.30 per 1,000 video views. It all depends on your content overall.
If you want to average $4k a month, joining the YouTube partnership program (UPP) may be a good idea. You need at least 4k watch hours and 1k subscribers to qualify, which may happen over time with quality content. 
8. Freelance Writing for 4K Monthly
Don't let your good writing skills go to waste. Upwork allows excellent writers like you to make money out of their skills. Some jobs pay as much as $200 per day if you work a few hours, making it possible to hit $1,000 weekly and $4,000 monthly. 
Such online writing jobs include:
Copywriting 
Web content or blog post writing 
Technical writing 
Business writing 
Resume writing 
Press release writing 
Product description writing 
9. Delivery Driver Services 
The need for delivery drivers increases by the day as people become too busy to go out shopping for food and groceries, and others find it challenging to deliver packages themselves. 
As a delivery driver, you can earn $15 – $25 an hour, which means it's possible to hit $4k monthly. 
Here are your options:
Groceries with Instacart or Shipt 
Food with UberEats, DoorDash or Bolt 
Packages with Postmates, Amazon Flex or Roadie 
10. Handyman Services 
If you are handy, Task Rabbit needs people like you to help homeowners do different odd jobs such as Yardwork, electrical work, plumbing, cleaning, painting, home repairs, installations, and moving jobs. 
These jobs pay well, considering you can earn tips, so $4k per month is attainable.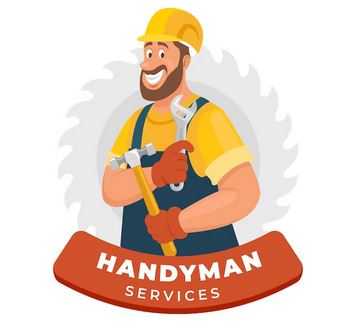 11. Online Research 
Respodent.io allows you to make money as a research respondent, and you can average $50 – $100 per project, with most projects averaging an hour or less. So, pocketing $1,000 a week and $4,000 a month is very much possible.
These research jobs, however, suit students and professionals more. 
12. Pet Sitting Services 
Your love for pets could be your financial breakthrough if you are willing to entertain the idea of making money out of it. Rover.com allows you to do just that, and you can make an average of $20 – $25 an hour, excluding tips, by offering any of these services:
House Sitting 
Dog Walking 
Pet daycare 
Pet Boarding 
Drop-in visits 
13. Ride Sharing 
You probably have a car that you don't drive all the time. If so, consider signing up with a ride-sharing platform like Uber, Bolt, Turo, Lyft, or Get Around to start taking up a few trips when you are not so busy. 
You can also do it full-time, especially when you want to average $4k monthly. Just visit any of these platforms to check the requirements. 
14. Online Tutoring 
How about you turn your love of teaching into a business? You don't have to have a teaching certificate to do it, especially on a platform like PrePly.
There, you can teach anything from foreign languages, school academic subjects, and programming languages to public speaking, acting, and art, and sometimes get to make up to $30 – $50 an hour. 
Concluding Thought 
Above are 14 ideas on how to make 4k Fast. Depending on the idea, you can make the amount between a day and a month. We hope you'll find something that suits you and make enough to achieve your money goals.
And speaking of money goals, we've lots of goodies on our online shop to help you realize them. So, check them out!