Anyone, including yourself, can learn how to make 2k a week. That's right, and most of these ideas are things you probably know or have heard but perhaps haven't put too much thought into.
You can make 2k a week through a high-paying job, freelance writing, online tutoring, paid research, YouTube-Preneurship, blogging, your own business, online course sale, household goods sale, or website sale.
With the ten ideas, you surely can't miss at least one thing you can do to make $2000, and I'll show you just how. Some of these ideas may require some skill and others some investment, but in some cases, all you need is to sell something.
Here's generally what I'll talk about:
Is making $2,000 a week good?
How can you make $2,000 a week?
How can you make $2,000 a day?
And how can you make $2,000 a month?
Let's dive in!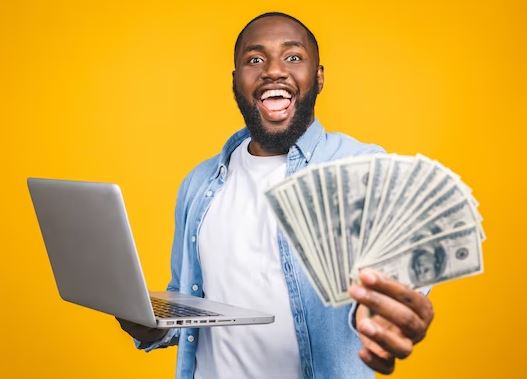 In a hurry? Below is a quick summary of the ten ideas for making 2k a week:
How to Make $2000 A Week – Quick Summary
| | | |
| --- | --- | --- |
| – | Idea | What to Do: |
| 1. | High-Paying Job | Get a $400-per-day job |
| 2. | Freelance Writing | Apply for high-paying online writing jobs on Upwork. |
| 3. | Online Tutoring | Apply for high-paying tutoring jobs on PrePly. |
| 4. | Paid Research | Sign up for focus-group research on Respondent.io. |
| 5. | YouTube Preneurship | Start a profitable YouTube channel. |
| 6. | Blogging | Start a profitable niche site (or blog) |
| 7. | Own Business | Launch your own business online or offline. |
| 8. | Online Course Sale | Create and sell digital courses. |
| 9. | Household Goods Sale | Sell home appliances, electronics, furniture, equipment, or other goods. |
| 10. | Website Sale | Sell a website on Flippa.com, Motion Invest, or Empire Flippers |
Is Making 2k A Week Good?
Suppose you make $2K a week; that equals $8K a month and $96K a year. Frankly, there's a lot you can do with $8K a month, let alone $96K a year.
For instance, the $8K could be enough to start a small business, buy stocks, pay for your studies or your kids, start paying down a huge debt, or even pay-down a mortgage. You could even get a decently priced vehicle with such an amount.
How about $96K?
That's enough to start building a house, buy a property to develop, fund your retirement fund, and even go on an expensive trip. So, yes, 2k a week is good, and it could be what you need to break through and realize your financial goals.
10 Ways to Make 2k A Week
Now that it's clear there's a lot you can do with 2K, here are ten clever ways to make it in a week:
1. High-Paying Job
If you choose to work for a paycheck and make $2,000 a week, look for a job that pays at least $400 a day if you plan to work five days a week. Contrary to most people's assumptions, such jobs exist.
Interestingly, some of these jobs allow you to make up to $1K daily, which is impressive. Overall, here are a few of the positions where you can make at least $400 a day as per Indeed and eventually hit your $2k weekly target:
Obstetrician-Gynecologist
Surgeon
Network Engineer
Mining Engineer
Project Manager
Chief Financial Officer (CFO)
Chief Information Officer (CIO)
Software Engineer
Chief Executive Officer (CEO)
Sales Director
2. Freelance Writing
If you are an expert writer, consider doing freelance writing. Overall, there are many high-paying online jobs to try out, and for you to make $2k a week, you probably need a job that earns you at least $400 a day.
Such jobs are available on Upwork, and they include the following:
Technical writing (where the average pay for expert writers is $25-$50 an hour)
Copywriting (where the average pay for expert writers is $50-$200 per project)
Content writing (where the average pay for expert writers is $50-$175 per article or 1000 words)
Business writing (where the average compensation for expert writers is $25-$75 an hour)
Other online writing jobs you can try out are press releases, product descriptions, and newsletter writing jobs.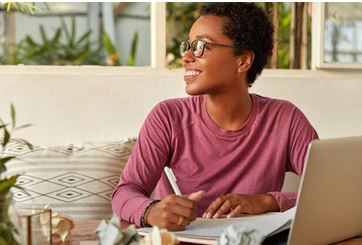 3. Online Tutoring
Are you an experienced teacher or just passionate about sharing knowledge? Then, you should try tutoring students online and share your knowledge with the world.
One platform you could sign up with, even without a teaching certificate, is PrePly. According to their website, while the average tutor makes $18 an hour, expert tutors make up to $50 an hour and some even more.
Let's say you make $50 an hour and work 8 hours daily, Monday to Friday. Then that gives you $2K a week. Goal accomplished!
Some of the best-paying tutoring jobs on PrePly are in the following disciplines:
Sales
Corporate Finance
Business Law
Programming languages like Python
Foreign languages like Latin and Danish
Sign language
Statistics
Note, however, that you can teach anything from academic and ESL (English) to acting and music on PrePly. It all depends on your skillset and expertise.
4. Paid Research
You don't have to keep your opinion to yourself when you could exchange it for cash. That's right, and I'm talking about participating in focus-group paid research on Respondent.io.
Respondent.io pays anything from $100 to $700 per project, which takes a few hours to complete. So, you could still end up with $400 daily and $2K weekly.   
Just check the platform out to see what you can do there. You'll need an email to sign up.
5. YouTube Preneurship
Besides Google, no other online search engines receive as much or more traffic than YouTube. So, if you want people to find your content, YouTube is worth trying.
Through the views that you gather, you could make money on YouTube. Influencers with 100,000 subscribers, for example, make up to $2K per video, but they aren't the only ones who can do YouTube.
You, too, can, and there are many ways to make money besides influencer marketing. You can try affiliate marketing, merchandise sales (in case you've physical products to sell), and content licensing (where you license your viral videos to media outlets).
6. Blogging
It's not just YouTube that allows you to share content and make money. Blogging does that, too, and unlike YouTube, you only need to write articles. You don't have to create videos if you don't know how. Having a few, however, may help boost your traffic, especially on YouTube.
With blogging, you can make up to $2K a week using any of these monetization strategies:
Affiliate marketing – which involves earning commissions from product referrals
Paid ads – ad networks like Google AdSense, Ezoic, and Midiavine allow you to serve ads on your blog and earn from the views and clicks.
Sponsored content – which involves showing content from other content creators that may not be necessarily related to yours buy pays handsomely
Merchandise sale – you can also directly sell merchandise on your blog
Digital goods – you can also sell downloadable products like e-books and online courses like I do on this blog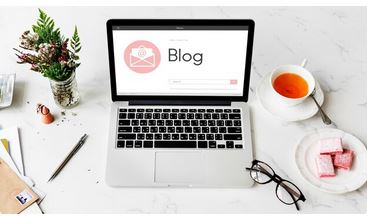 7. Own Business
Most successful people will tell you that nothing beats starting your own business. It's financially fulfilling, and becoming your own boss pushes you to work even harder than someone on someone's payroll.
You can make $2k or more a week with your own business. All it takes is to identify a market problem and solve it. Here are some inspirational ideas to kick-start your brainstorming:
Events management
Outside catering
Photography business
Private security
Cleaning and laundry service
Online store
Consultancy business
Animal breeding business
8. Online Course Sale
Another way to share your expertise, especially if you are a tutor, an instructor, or a skilled person, is to create an online course and sell it. Platforms like Udemy, Thinkific, and Skillshare allow you to do just that. You can sell the courses on your blog or YouTube channel.
Remember, this idea is a passive income idea, which means you can regularly receive your cut as long as your course sells.
What's important is that your target market finds your course materials helpful and that you make them affordable. The more you sell, the likelier you make $2,000 weekly.
9. Household Goods Sale
Do you have high-value household goods like appliances, electronic gadgets, equipment, tools, or furniture that you could do without? Then, you can quickly sell them online on platforms like Facebook Marketplace, Mercari, eBay, and Craigslist.
If the product is in good condition and valuable, it'll likely find a buyer. Overall, this idea may require you to sell more than one home good item to make 2k weekly.
10. Website Sale
Lastly, you can get a quick 2k by selling your website. In some cases, it only takes days to do it.
Platforms like Flippa.com, Motion Invest, and Empire Flippers allow you to earn up to 30-35 times your website's average monthly revenue.
For example, if your website or blog averages $1,000 a month and you sell it at a multiple of 30, that gives you $3000. Even if you deduct the facilitation fee, which is a $400 flat rate on Motion Invest, you'll still have more than $2,000.
Check out any of these platforms and ask for an evaluation of a website you want to sell to see how much you can make from it.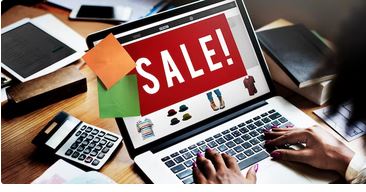 How to Make 2k Per Day
Though it's never easy, you can make $2k a day using any of these ideas:
Selling high-value home goods like heavy appliances or electronics
Selling a website or blog
Running and owning a business
Selling a course online
Creating viral content on YouTube
Running an authority blog
Getting a job that pays $200 per hour
How to Make 2k A Month
You can make 2k a month in many ways, and here are the must-try:
Sell used household items online, such as electronics and home appliances, on Mercari or Craigslist
Signs up for freelance writing on Upwork
Become an online tutor on PrePly
Get paid for research and surveys on respondent.io
Affiliate marketing
Concluding Thought On How to Make 2k A Week:
Above are the ten ways you can make 2k a week. You can get a high-paying job, sign up for freelance writing, tutor online, do paid research, or run a YouTube business. You can also run a blog or sell courses online, household goods, or a website.
Also, check out our online store for more inspirational money-making and investment ideas, ways to manage your finances, and get out of debt, among other amazing informational goodies.