From paying down debt and funding an emergency fund to saving and buying an expensive gift, there's a lot you can do with $1,000. Interestingly, you can make that much in a matter of days, and to prove that, I'll share at least nine ideas on how to make 1k a week.
You can make 1k a week doing freelance writing, online tutoring, YouTube, blogging, service arbitrage, focus group research, ride-sharing, food delivery, or remote work – primarily online-based ideas.
With such options already laid out for you, you surely wouldn't miss something to do to make that much. Remember, we are talking about $4,000 a month and $48,000 a year if things go according to plan.
Most of these ideas involve working from home or at least some form of online engagement. So, the internet must be your friend; if not working directly online, at least getting clients and getting paid.
Without further ado, let's discuss the nine reasons in depth.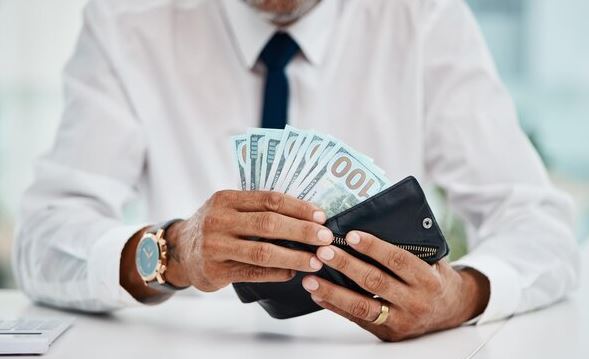 In a hurry? Below is a quick summary of what you can do to make $1,000 weekly.
Quick Ways to Make 1k A Week
| | | |
| --- | --- | --- |
| – | Money-Making Idea | What to Do: |
| 1. | Freelance Writing | Sign up as an online writer on Upwork. |
| 2. | Online Tutoring | Sign up as an online tutor on PrePly, |
| 3. | YouTube Channel | Launch a YouTube channel to join the YPP (YouTube Partnership Program) |
| 4. | Blogging | Start a Blog and earn through paid ads, sponsored posts, affiliate marketing, merchandise sales, and digital products. |
| 5. | Service Arbitrage | Be the middleman between people who need a service and those who offer it. |
| 6. | Focus Group Research | Sign up as a research respondent on Renspondent.io. |
| 7. | Ride-Sharing | Share a ride on Uber. |
| 8. | Food Delivery | Deliver food on DoorDash. |
| 9. | High-Paying Remote Job | Find a high-paying work-from-home job on Indeed. |
How Can I Make $1,000 In A Week?
Generally, there are so many ways you can make $1,000 or more a week, and most of them involve working online. They include the following:
1. Freelance Writing on Upwork
Are you an enthusiastic writer? Can you create an article that people will find informative and fun to read? If so, then you should try freelance writing.
Upwork offers a lot of online writing jobs, and most of them pay well. Some of Upwork's best-paying online jobs include blog writing, copywriting, business writing, resume writing, press release writing, and product description writing.
Potential Earning
Upwork pays up to $175 per blog post and $800-$1300 per copywriting project. If you prefer hourly rates, you can make up to $75 an hour as a business writer, $200 an hour as a product description writer, and $110 an hour as a press release writer.
With such projections in mind, making $1,000 a week is possible. Of course, it all depends on your writing skill level, the client, and the nature of the job.
2. Online Tutoring on PrePly
Are you a trained teacher or a passionate home tutor? Do you have a skill you could teach others? Then, try signing up as an online tutor on PrePly.
You don't need a teaching degree or certificate to sign up. Moreover, you pick your hours and jobs.
Some subjects you can teach on PrePly include school subjects, music, foreign language, sign language, programming language, and public speaking.
Potential Earning
PrePly argues that the average hourly pay for its online tutors is $18.30. However, some tutors charge up to $50 or more an hour since the tutors set the price.
3. Run a YouTube Channel
YouTube is a leading search engine. For that reason, many people visit it to search for different video content, which means you can explore it alongside blogging or in its place.
As a YouTuber, you can create videos on just about anything legal. It could be about a passion like photography, traveling, fishing, knitting, or cooking. It could also be about craft making, appliance troubleshooting, programming, music, or any other skill.
Your YouTube channel could also be a news media, where you share the most trending topics on sports, celebrity news, discoveries, and what's new.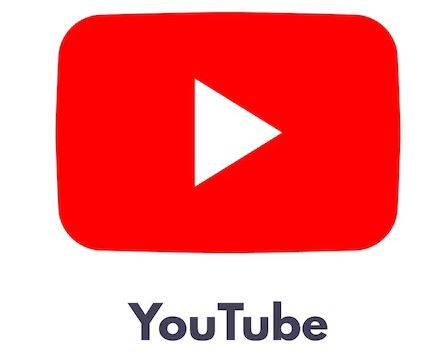 Potential Earning
With YouTube, you can make up to $29.30 per 100 video views, according to a Business Insider report, which means it's possible to hit $1,000 weekly. Of course, it all depends on your content and audience.
A good goal is joining the YouTube Partnership Program, where you enjoy many monetization advantages and support services. You'll need 1,000 subscribers and at least 4k video watch hours (over the last 12 months) to qualify. 
4. Start a Blog (How to Make 1k A Week Online Blogging))
Just think briefly: what motivates me to run this blog and consistently write quality content? As much as I love to inform and share my thoughts, there's the compensation factor, and most bloggers will candidly tell you so.
Blogging does pay, but you must know what you are doing, deliver on quality, and stay patient. It's also essential to choose a niche that you can master, one that's less competitive, and, of course, be able to monetize your blog accordingly.
Speaking of monetization, you can use the following:
Paid ads
Sponsored content
Affiliate marketing
Direct merchandise sale
Digital products like e-books and online courses
And when it comes to launching your blog, you can do it using a hosting service like Namecheap or Bluehost. They have some affordable hosting and domain registration packages.
Potential Earning
While there are no guarantees that you'll make money immediately in blogging, you are bound to make it at some point if you do things by the book and get to rank your articles on Google.
Most starter blogs make $50-$200 monthly, while more established ones make over $2000. So, if you fall in the latter category, you can make $1,000 a week.
5. Service Arbitrage (or Drop Servicing)
Imagine acting as the middleman between clients who need specific services and people who can offer the service but are looking for someone to hire them. That's what service arbitrage is all about.
It's more like drop shipping – the difference is that it involves services instead of merchandise, thus the name Drop Servicing.
For example, you can choose to intermediate services like graphic design, video creation, web design, transcription, attorney services, or any other. It's, however, essential to ensure that it's legal to do so, as not all services can be arbitrated.
Potential Earning
It's all up to you and how much you price the service. Remember, you earn from whatever you add on top of what the person offering the service asks. So, you've to do your homework, but this is an area where you can make $1,000 a week seamlessly.
6. Focus Group Research on Respondent.io
How about you use your free time responding to research studies and surveys? You do that on Respondent.io and many other focus group research sites.
As a research respondent, you can provide feedback on product usage, experience, social issues, and studies and get paid.
Of course, you must be a good researcher and should be willing to provide candid opinions.
Potential Earning
Depending on the research and your expertise in the field, you can make up to $200 per task or about $100-$700 per hour. So, the $1,000 weekly target is within reach as a research respondent on Respondent.io.
7. Ride Sharing On Uber (How to Make 1k A Week with Uber)
If you've access to a car you can use to drive other people around in your spare time or full-time, consider signing up with Uber. They have some fantastic packages and bonuses for drivers that you can leverage.
Potential Earning
The average Uber driver earnings per hour in the United States as of October 2023 is $18. Some drivers, however, make up to $28.61 per hour.
Suppose you drive full-time for about 8 hours and make an average of $25 an hour. Then, you'll earn $200 a day. That means it's possible to make $1,000 a week.
Here are some tips to help you make $1K with Uber:
Be professional
Be kind to all clients
Target busy spots
Work more during peak hours
Know your way around town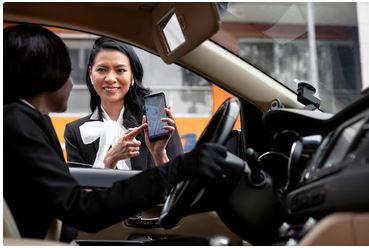 8. Food Delivery with DoorDash (How to Make 1k A Week DoorDash)
If you have access to a car but do not fancy sharing a ride with other people, how about you work as a delivery driver? If so, join DoorDash, one of the leading food delivery services.
Once you meet their delivery driver registration requirements, you can enjoy the beautiful perks and bonuses the food delivery service promises.
Interestingly, you can also join DoorDash as a motorcycle delivery guy. So, you don't necessarily have to own a car, but if you have a motorcycle, that'll do.
To make $1k with DoorDash, you should:
Work more during peak hours
Focus on busy streets and zones
Be polite and courteous
Be quick in your response
Know your way around town
Be flexible
Potential Earning
While the average DoorDash delivery driver makes $15-$20 an hour, you can employ the above-shared tips. With tips and bonuses, you can hit $1,000 in some weeks.
9. How to Make 1k A Week From Home Doing Remote Work
Would you want to work from home and still make $1K a week? You can pursue many remote jobs that pay that much, and you can find most on Indeed.com.
These high-paying jobs often don't require a degree, and they include the following:
Computer programmer
Writer
Sales representatives
Web developer
Voice over artist
Insurance agent, among many others
Potential Earning
According to Indeed, these jobs will earn you up to $1,000K a week.
Concluding Thought On How to Make 1k A Week:
Generally, it takes the above nine ideas to make up to $1,000 a week. You can work as a freelance writer, start tutoring people online, run a YouTube channel or personal blog, or offer service arbitrage.
Furthermore, you can sign up for focus group research, drive people around with Uber, deliver food on DoorDash, or work remotely. That, however, doesn't limit you, as there are still other ways to make that much or even more legally.
Check out the financial goodies and resources we've on our online store for more inspirational business and investment ideas. You certainly won't miss something to catapult you to reach your financial goal.
Also Read: