Whether it's starting a small business, funding an emergency fund, paying down a huge debt, or taking up a new investment, there's just a lot you can do with $600. On that note, I'll share with you how to make $600 in a day. 
Essentially, you can make $600 a day through online freelancing, blogging, running a YouTube channel, Dropshipping, forex trading, stock trading, selling stuff you don't need, or selling digital products. 
So, I'll share eight ways you can earn $600 or even more in a day, sometimes without moving away from your computer. But first, I'll share some more ideas (in addition to what I mentioned at the beginning) on how better you can use the $600 you'll make a day.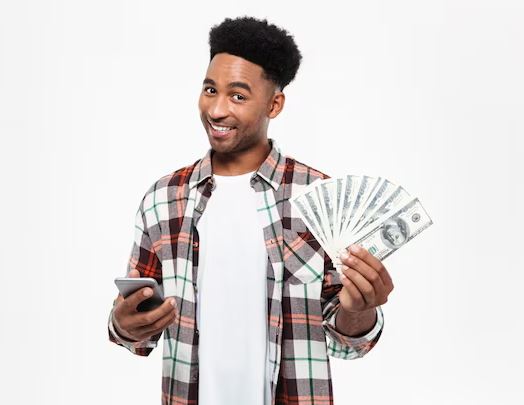 In a rush? Below is a summary of the eight ideas for making a quick $600. 
How to Make $600 Fast – Quick Summary 
| | | |
| --- | --- | --- |
| – | Money Making Ideas  | What to Do: |
| 1. | Online Freelancing  | Get a high-paying freelance job on Upwork that matches your skill set. |
| 2. | Blogging  | Launch and monetize your blog with ads, affiliate marketing, or merchandise sales. |
| 3. | Dropshipping | Start a Dropshipping business.  |
| 4. | Forex Trading  | Make money from buying and selling international currencies.  |
| 5. | Stock Trading  | Make money from buying and selling stocks.  |
| 6. | YouTube Channel  | Start a YouTube channel and qualify for the partnership program.  |
| 7. | Sell Stuff You Don't Need  | That includes appliances, electronics, baby gear, and furniture.  |
| 8. | Sell Digital Product  | Sell courses, e-books, photos, templates, or any other.  |
What to Do with $600 
There's a lot you can do with $600. I'm talking about the following ideas: 
Fund your starter emergency fund 
Pay off a high-interest loan 
Fund your emergency fund 
Pay utility bills at home 
Buy groceries at home 
Pay your car insurance 
Sign up for an online course 
Start your own side business 
Open a NYSA (High Yield Savings Account)
Treat yourself or someone important to a weekend vacation 
Upgrade your wardrobe, home decor, or furniture 
Pay rent 
Donate or give to charity 
Invest the money in ETFs (Exchange Traded Funds), mutual funds, Robo advisors, index funds, individual stocks, REITs, or P2P lending.
How Can I Make 600 Dollars A Day? 
Now that it's clear there's a lot you can do with $600, how do you make that much in a day? Well, I suggest you try these eight smart ways: 
1. Online Freelancing 
Have you ever thought of working from home? All you need is an internet-enabled computer, suitable working space, and the correct skill set, and you are good to go. A platform like Upwork allows you to work with clients all over the world and get to earn hourly or per project. 
Of course, clients don't pay the same, and different jobs pay differently. Some of the highest-paying jobs on Upwork, where you can make up to $50 an hour, include:
Public relations manager jobs 
Business consultant jobs 
Media buyer jobs 
Photographer jobs 
All professional jobs 
Data analyst jobs 
Of course, there are still other well-paying freelancing jobs on Upwork, and you can visit the website to find a job that matches your skills.
Remember, if the job pays $50 an hour, it'll take 12 hours to make $600. However, if it pays more, it'll take you fewer hours to make that much.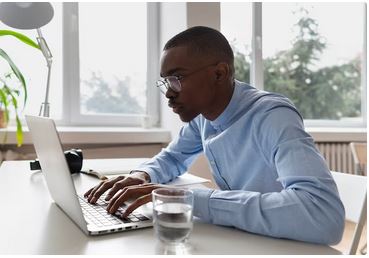 2. Blogging 
What comes to mind when you hear Adam Enfroy, Tom Blake, Kylie Lato and Anil Agarwal? Well, the answer is blogging. 
Adam Enfroy is the creative behind AdamEnfroy.com, a training company that earns about $125,000 monthly through affiliate marketing and online course sales. 
Tom Blake owns ThisWorldOnline.com, a website on how to make money online, which, according to reports, makes over $7,000 a month. 
Kylie Lato runs the Midwest Foodie Blog and makes over $20,000 monthly through Affiliate marketing, merchandise sales, and ads. In comparison, Anil Agarwal is the founder of Bloggers Passion, where she makes over $13,000 monthly through sponsorships and affiliate products. 
So, there's money in blogging, and you can make $600 daily. Here are some ways to monetize your blog:
Sign up with a paid ad agency like Google AdSense, Ezoic, or Mediavine
Sign up for affiliate marketing
Sell digital products such as courses and books 
Sell physical merchandise 
Offer consultancy services or online training 
Set up a subscription model 
3. YouTube Channel 
While blogging is one way to earn a passive income of $600 or more daily, another way to do it is through YouTube. YouTube allows you to share entertaining, informative, or educational videos and make up to $18 per 1000 views, according to InfluencerMarketingHub.com. 
So, making $600 a day with good traffic is pretty possible. A guy like Mr. Beast pockets more than $28 million yearly on his YouTube channel, and you can say the same for channels like Juega German, Dude Perfect, and Ryan World. 
With YouTube, you can make money through any of these options:
Joining the YouTube partner program
Merchandise sells 
Affiliate marketing
Product licensing 
4. Dropshipping 
Thanks to Dropshipping, you don't necessarily have to have inventory to sell stuff online. This order fulfilment method lets you sell products to consumers without necessarily owning the stock. 
But how?
Well, you talk to suppliers and advertise the product on their behalf. You then wait for the customer to place the order, and you pass it on to the supplier for fulfillment and the supplier will see that the customer gets their order. 
In terms of earnings, the customer buys the product at retail price, and you pay the supplier the wholesale price. That means you keep the difference as your profit. 
You can get a supplier on a database like AliExpress, Alibaba, or any other and advertise the products on your online store or social media. That's it!
5. Forex Trading 
If you are good with speculating currency price changes, you can try forex trading (or FX trading). This involves buying and selling international currencies to make a profit. You must learn its basics, such as currency pairing, and find the right broker to start. 
It's also advisable to start small and possibly with a demo account before going in all big and risking much money. However, you can earn $600 daily from forex trading once you learn the ropes. 
I'm using the word might because there's no guarantee with Forex trading, as it's a speculative market.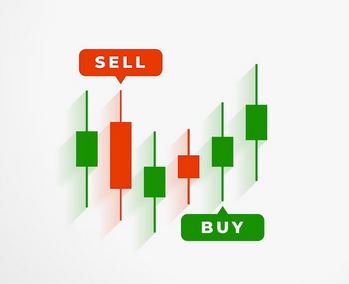 6. Stock Trading 
Ask the wealthiest and most accomplished business people, and they'll at least mention stocks. To them, it's the key to building lasting wealth, and it's hard to argue if you observe a guy like Warren Buffet, arguably one of the most notable stock investors of our time. 
The guy is mostly a billionaire because of stocks. As a stock trader, your goal is to study the stock market, buy stocks at a lower price, and sell them at a high price to make a profit. 
And when it's inconvenient for you to sell, you can always hold and wait. In the meantime, you can continue earning dividends from your stock share (in the case of dividend stocks). 
With dividend stocks, you have a passive income source, which every rich person earns. Remember that you can continually reinvest your dividends to improve your stock share and revenue. 
7. Sell Stuff You Don't Need 
Can you find something you no longer use or could do without at home? You can sell it for a quick $600. Some of the options to consider are: 
Home appliances like fridges, ovens, washers and dryers 
Electronics like computers (or laptops), game consoles, and tablets among others 
Baby gears 
Furniture 
Sports equipment 
Musical instruments like the piano 
Overall, there are many places where you can list these products for sale, such as Amazon, Etsy, Facebook marketplace, eBay, Craigslist, Bonanza, and OfferUp, to name a few. 
8. Sell Digital Products 
It's a digital world. So, you can expect digital products (products you can't touch but need) to take center stage. We are talking about digital downloads like online courses, videos, photos, e-books, audiobooks, graphic templates, digital arts, and music, among many others. With digital products, you have a brilliant way of earning passive income. 
Overall, there are so many platforms where you can sell your digital products for free. You'll only pay a small fee when you make a sale, and that includes these platforms:
GumRoad 
Etsy (free for the first 40 items you sell) 
Udemy
Lemon Squeezy 
Substack 
Remember, you can also directly sell digital products on your blog or YouTube channel. It's one of the methods to monetize your blog or YouTube channel and boost your passive income. 
How to Make $600 Fast as A Kid
As a kid, you can leverage online opportunities to run a successful business and make a quick $600. At 16-19, you can start a YouTube channel or even a personal blog and make money through affiliate marketing, ads, views, and merchandise sales. 
You can also do online freelancing from 18 years and still make money, tutor other kids, or sell merchandise.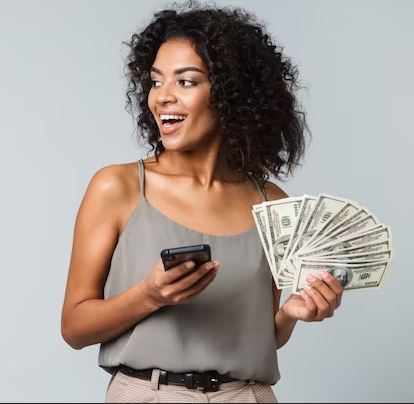 How to Make $600 In 3 Days
While there are so many or quicker ways to make $600 within three days. You can try any of these brilliant ideas: 
Sell something you don't need, such as a used appliance, electronic, furniture, or baby gear 
Sell something luxurious, such as a watch, an iPhone, jewelry, or a piece of art 
Do online freelancing work like copywriting article writing, graphic design, programming, or virtual assistance
Engage in forex trading and start trading stocks 
How to Make $600 A Week from Home
There are different ways you can make up to $600 from home. You can sign up for an online freelancer account on Upwork and start bidding for hourly jobs. Some of these jobs pay as much as $100 an hour. So it'll take you six collective working hours to make $600. 
Other brilliant ways to make $600 weekly include affiliate marketing (primarily through blogging or a YouTube channel, stock trading, forex trading, and selling used stuff. 
How to Make $600 A Month
A month is enough time to make $600 working part-time, more so online. Here are some brilliant ideas to consider: 
Start online tutoring on PrePly 
Pet sit or walk dogs on Rover.com 
Do freelance jobs on Upwork 
Do cleaning jobs around your neighborhood 
Sign up for research on Respondent.io 
Try Dropshipping items online  
Run an e-commerce store 
Become a delivery driver on Instacart or DoorDash 
In conclusion, I need 600 dollars now. What should I do? 
It takes a few brilliant ideas to master how to make $600 in a day, and above are the top 8 to get you started. You can start with freelancing online, running a blog or YouTube channel, or Dropshipping. 
If that doesn't sit well with you, you can try forex trading or stock trading, but first, you must consult the right people. And lastly, you can get a quick $600 by selling stuff you no longer use at home or digital. Products. 
Having said that; we, as Cent Warrior, can help you attain the financial fitness you desire. Just check out our online store for financial resources you can use to make that happen. So many have done so and haven't regretted it. 
Also Read: