Are you wondering how to make $500 in a day? Would you love to do it from home or online but are unsure what to do exactly? 
You can make $500 a day through investments, online marketing, selling a product or service, or renting out an asset. However, you can do several things in each of the five ideas to raise $500. 
For example, taking up an investment may mean investing in rental property, REITs, P2P lending, or dividend stocks. On the other hand, the marketing idea may include affiliate marketing or influencer marketing. 
Meanwhile, if you choose to sell a product, you could settle for Amazon FBA, items flipping, online courses, or crafts. Of course, the other two ideas also have several sub-niches you can pursue that I'll also share. 
But first, let me help you understand why $500 a day may be just what you need to realize your financial goal.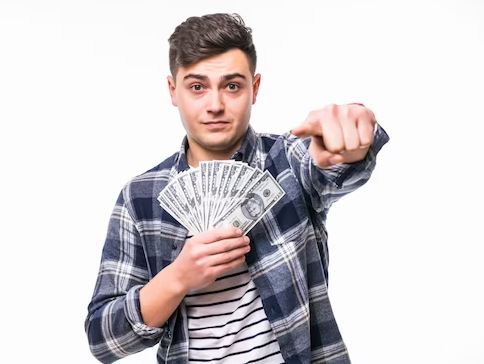 In a hurry? Below is a summary of the five ways to make a quick $500.
5 Ways to Make 500 Dollars Fast
| | | |
| --- | --- | --- |
| – | Idea | What to Do: |
| 1. | Take up an investment | Invest in rental property, REITs, P2P lending, or dividend stocks.  |
| 2. | Online Marketing | Try affiliate marketing or influencer marketing. |
| 3. | Sell a product  | Consider Amazon FBA, items flipping, craft selling, or online courses.  |
| 4. | Sell a service  | Offer freelance writing, consulting, Print-On-Demand (POD), or service arbitrage services.  |
| 5. | Rent out an asset  | Rent your extra space (home), car, or equipment.  |
What to Do with $500 
There's just a lot you can do with $500. Here are some clever ways to spend the money: 
Invest – You can invest $500 in various businesses or products and earn profit or income from the investment. Notable low-income investments include ETFs (Exchange Traded Funds), stocks, bonds, real estate, REITs, money market funds, or mutual funds. 
Start a small business – $500 is enough to start several businesses. And even if it's not, you can always save up. They include Dropshipping, blogging, repair services, pet sitting, business, daycare service, consultancy business, cleaning services, laundry services, or small-scale farming. 
Pay a debt – You can start paying down a massive debt using the $500 you'll make. Remember, you should clear your debt to attain most of your money goals, as debts can be financially crippling. 
Pay insurance – Don't let your insurance bill go unpaid when you can pay it by making $500 daily. That includes your home, auto, medical, and life insurance. 
Save up – You can start saving up towards retirement with $500. If you save regularly, you'll have enough for a comfortable retirement. Similarly, you can start saving up for your emergency or sinking funds. 
Others
Fix something – $500 may be enough to fix something at home or the workplace. For example, you can use it to repair a leaky roof, paint your house, or do landscaping. It may also be enough to fix your car or bike. 
Buy a gift – You can get yourself or someone a gift worth $500. It could be a new bike, laptop, phone, laundry machine, or something else. You could even get several pairs of shoes and still have some balance. 
Go on a trip – $500 could be enough for a short trip. You can afford a short-distance plane ticket and still have enough to spend en route. 
Treat someone – You can treat someone special to a good meal or weekend getaway with $500. However, you have to be smart in choosing the spots. 
Join a class – You can sign up for an online course or join a fitness class for $500 or less. 
How to Make $500 In A Day in 5 Smart Ways 
Below are five ways you can make $500 in a day: 
1. Take Up an Investment 
If you do your homework well, nothing pays better passive income than an investment. Some fantastic passive income investment ideas to consider to make $500 a day include the following: 
a) Rental Property
Rental property offers a steady passive income stream once the tenants move in. You can make $500 or more per day, depending on the property size and location. However, unlike most ideas, you need some investment upfront to earn from the rental property. 
b) REITs (Real Estate Investment Trusts)
REITs are publicly traded companies that allow you to own shares in real estate without physically holding a property and then earn regular income from your investment. You can check out the options on Reit.com.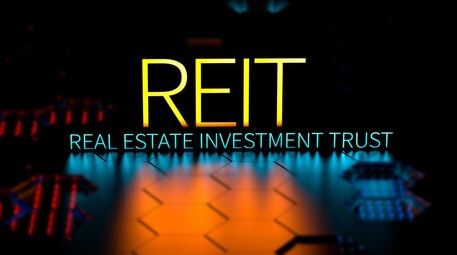 c) P2P Lending
So many people are looking for someone to borrow, and that's where peer-to-peer (P2P) lending comes in. Your investment in a P2P platform like Prosper or Lending Club earns interest, and moreover, it's a passive income source. 
d) Dividend Stocks
Dividend stocks, as the name suggests, pay out dividends to shareholders. So, this is another way you can earn passive income if you invest in a company with a reputation for paying out high dividends. Overall, the rate of return is proportional to the investment. 
2. Become an Online Marketer 
Do you have a vast support base online? Are you passionate about marketing? Then you can make $500 online using any of these brilliant ideas: 
a) Affiliate Marketing 
Affiliate marketing involves earning commission from promoting products, services, and brands. It's a fantastic way to earn passive income if you have a substantial online following. 
You can do it via your blog, YouTube channel, or social media page. Some of the best affiliate marketing programs to try out include 
Amazon Associates 
eBay Partner Network 
CJ Affiliate 
Rakuten Advertising 
ClickBank 
ShareASale 
Bluehost 
Shopify 
b) Influencer Marketing 
Are you famous, or perhaps someone with thousands of online followers? If yes, then you can make money as an influencer marketer.
Since you already have a massive following online, you can market products for other people or companies and earn from them. Usually, brands will reach out to you and not vice versa. 
3. Sell A Product 
You can also make $500 daily selling products. And since there's a lot to sell, the secret is to master how to make a profit, which means identifying the most marketable products.
Here are what you can try out: 
a) Amazon FBA
Amazon FBA (or fulfilled by Amazon) is a type of service business where you send products for sale to Amazon, and Amazon handles everything from packing to shipping. 
In that case, you don't keep inventory. You can research it to see if it's something you can pursue.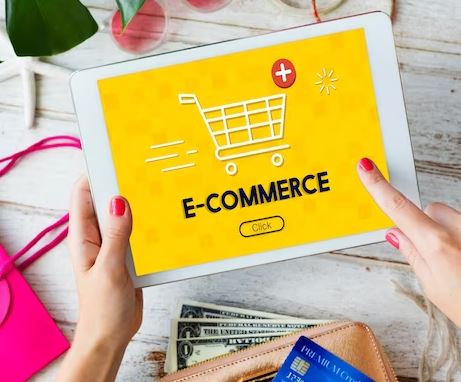 b) Items Flipping
If you are good at buying low (primarily used items) and selling them high, you can try items flipping. You can do that on eBay, Craigslist, and Facebook Marketplace.
Items you can flip for $500 are furniture, home decor, home appliances, and baby gear. 
c) Crafts Selling
If you are good at making crafts on homemade products, you can create and sell them online, especially on Etsy. If you can personalize these crafts, the chances of making $500 daily are much higher. 
d) Online Courses
If you are an expert in a particular field or even a tutor or instructor, you can create a course on Coursera, Udemy, Thinkific, or any other course creation platform and sell it. 
Not only does this allow you to share knowledge, but it's also a way to earn passive income. 
4. Sell a Service 
You probably can sell a service if you can't sell a product. That is where your skill or expertise comes in handy. Here are the payable services you can offer for $500:
a) Freelancing Writing
Are you a skilled or passionate writer? Then, try online writing. It allows you to work from home.
If you are good at what you do, you could earn $500 a day. 
A platform like Upwork allows you to make up to $100 an hour doing medical writing, technical writing, script writing, grant writing, blog posting, or copywriting. They are among the best-paying online writing jobs. 
b) Online Consulting
You can also share your expertise as a consultant as long as you have the training and certification to do it. Some of the best consulting niches are marketing, SEO, business development, Human Resources, and PR. 
c) POD Services  
A Print-on-demand (POD) business model allows you to partner with a company like Printful, which prints customer designs on bags, shirts, and other products. You earn when a customer buys your design. 
d) Service Arbitrage
You don't have to have something to sell it. You can get it from someone who has it and sell it to someone who needs it. That's what service arbitrage is. It lets you buy and sell services and make money from the charge difference. So, it's possible to make $500 a day this way.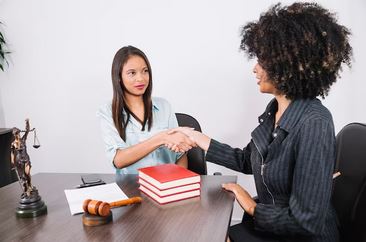 5. Rent Out an Asset
You probably are not comfortable selling. How about you rent out? Here are some of the things you can rent out and make $500 a day: 
a) Space
If you have extra space at home, you can rent it out for as long as you want and make up to $500 a night. That depends on the room itself and the general market. 
Airbnb, Booking.com, Home Away, and VRBO are some platforms to consider. 
b) Car
You can also rent out your car, especially if it's expensive, and earn up to $500. A perfect example is a limousine, which will likely bring in more cash than any other. Just check out a car rental service or website near you and ask them about it. 
c) Machinery/Equipment
You can also rent out expensive machinery such as excavators, dozers, and cranes if you own one and make money from it. And if you own expensive equipment such as high-end cameras, medical equipment, or any other, you can do the same. 
How to Get $500 Instantly
Well, there are no easy ways to get $500 instantly. However, you can try selling something of value, such as a luxury watch, bike, expensive jewelry, or any other. You can also rent out expensive equipment or machinery to get $500 instantly. 
How to Make $500 A Day Passive Income
There are different ways you can make $500 daily passive income. They include the following: 
Investing in real estate 
Buying REITs
Earning royalties from book or music sales 
Investing in P2P lending 
Owning dividend stocks 
Signing up for affiliate marketing 
How to Make $500 In A Day Online
You can do different things online to make $500 or more a day. For example, you can invest in REITs, rental property, dividend stocks, and P2P lending. You can also sell online courses, become an Amazon FBA partner, offer consultancy services, or become an influencer marketer.
I Need 500 Dollars by Tomorrow. What Should I Do? 
If you need $500 by tomorrow, there are a few clever ways to raise the money. They include the following:
Selling something valuable or a craft
Renting out an asset like a car, machinery, or space 
Sign up for online freelance writing 
Offer consultancy services 
Concluding Remarks 
Now you know how to make $500 in a day. Those are, however, not the only ways you can make that much. We've covered more in our new book, 'Winning the Game of Debt,' which you can get from our online store. 
It also has some fantastic information on how to attain financial fitness. Just check it out to start changing your financial course and future. 
Also Read: