For most Kenyans, getting a mobile loan has never been this easy. Thanks to USSD MPESA loans, you can get a quick loan on your phone in minutes, and the best part is that you don't need a smartphone to install an app, which means you can use a Kabambe phone.
Some of the most popular MPESA USSD codes include *848# (for Timiza loans), *234# (for Fuliza MPESA), *254# (for Hustler Fund), *522# (for KCM MPESA), *844# (for Vooma Loans), and *841# (for Zenka loans).
Of course, there are other lenders, such as Pesa Pap, Okolea, Okoa Mia, and Pesa Chap-Chap, and I'll share their USSD codes later in this post.
Interestingly, most borrowers think these mobile loans are a lifesaver since you can use them for minor financial emergencies. But are they saving lives or widening and deepening one's financial grave? Well, you've to read to the end to find out.
This post shall cover everything about these emergency loans before picking up your phone to dial the USSD codes.
Ultimately, you'll decide whether these MPESA loans are worth it or if you should look for alternative ways to address your financial emergencies.
Here's what you'll learn about the free USSD MPESA loans:
How to get a USSD MPESA loan in Kenya
Pros and cons of USSD MPESA loans
Dangers of MPESA mobile loans
Whether MPESA USSD loans are worth it
Alternative solutions to MPESA USSD loans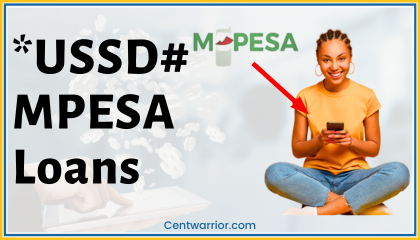 BEFORE YOU CONTINUE…
Allow me to show you how I reclaimed my financial life from drowning in a sea of debt and trapped in a never-ending cycle of financial despair with over Ksh 3.5 million weighing me down.
Every day was filled with sleepless nights, anxiety, and constant fear of losing everything I had.

But then, against all odds, I discovered a life-changing path to freedom which helped me shatter the chains of debt in just 1.5 years, created a solid financial foundation and started building wealth.
And now, I have packaged all this knowledge in this SIMPLE e-book called Cent Warrior 10-Steps to Financial Freedom for you because I want you to WIN with money and change your family tree.
🟢 Get It here for FREE and change your life forever.
👉⏩ I WANT IT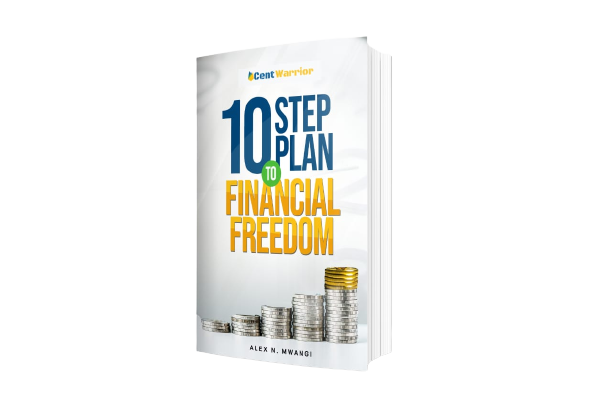 Let's jump in!
In a rush? Below is a summary of the most popular USSD MPESA loans:
Quick Online USSD MPESA Loans Summary
| | | | | | |
| --- | --- | --- | --- | --- | --- |
| – | Loan | USSD Code | Loan Limit | Charges/Fees | Payment Term |
| 1. | Timiza | *848# | Ksh 500 – Ksh 100,000 | 1.083% of the loan | 30 days |
| 2. | Fuliza Loan | *234# | Ksh 1 – Ksh 70,000 | Ksh 2 – Ksh 25 daily | 30 days |
| 3. | Hustler Fund | *254# | Ksh 500 – Ksh 50,000 | 8% per annum | 14 days |
| 4. | KCB MPESA | *522# | From Ksh 1,000 | 8.85% of the loan | 30 days |
| 5. | Vooma | *844# | Up to Ksh 300,000 | 5 – 91% of the loan | 30 days |
| 6. | Zenka | *841# | Ksh 500 – Ksh 30,000 | 9 – 39 % of the loan | Up to 61 days |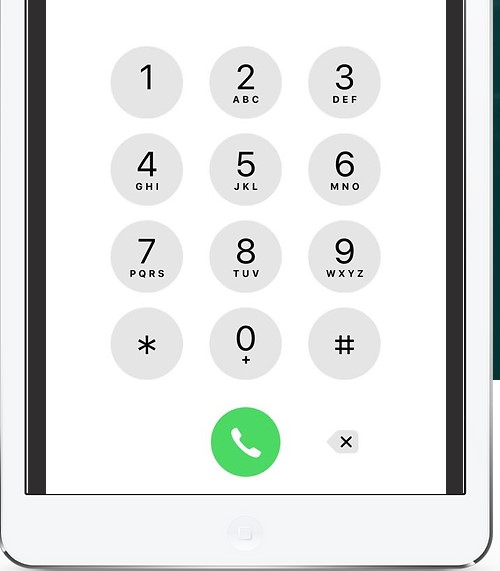 How Do I Get a Loan with USSD Code?
Generally, many digital loan providers in Kenya have the USSD option, which you can use to obtain a quick loan. Here are the most popular choices:
1. Timiza Loan (*848#)
Timiza is a loan product of Absa Bank which you can access using the USSD code *848#. The lender offers Ksh 500 – Ksh 100,000 via MPESA, depending on creditworthiness, and the amount is payable within 30 days at a 1.083% interest.
2. Fuliza MPESA (*234#)
Fuliza is a mobile overdraft service that you can use to complete MPESA transactions without enough funds in your MPESA wallet. That includes 'Send Money,' 'Lipa Na MPESA,' 'Withdrawal,' and 'Buy Airtime' services.
You can access Fuliza using the USSD *234# and can Fuliza Ksh 1 – Ksh 70,000, depending on your limit. The daily charges are Ksh 2 – Ksh 25, and you've up to 30 days to pay back.
3. Hustler Fund MPESA USSD Code (*254#)
The Hustler Fund is a government-driven loan product offering business and personal loans. The 50 billion fund offers Ksh 500 – Ksh 50,000 to individuals and up to Ksh 50,000 to registered groups, and you've up to 14 days to pay back.
All hustler fund loans are subject to an 18% annual interest which translates to about 0.002% daily, which is decent. You access Hustler Fund loans using the USSD *254#.
4. KCB MPESA Loan (*522#)
KCB Bank offers mobile loans through the USSD *522# starting from Ksh 1,000. These loans attract an 8.85% interest rate, and you have one month to pay back.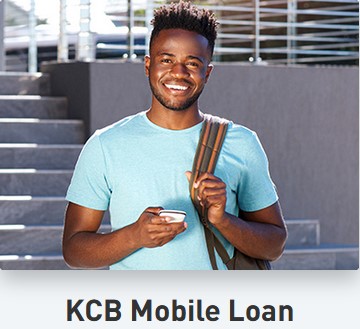 5. Vooma Loan (*844#)
Vooma, a product by KCB M Pesa, offers loans of up to Ksh 300,000 depending on creditworthiness, and you can access the service using the USSD *844#. These loans are payable within 30 days and attract a 5 – 91% interest.
6. Zenka Loan (*841#)
Zenka is a loan product of Zenka Digital that you can access using the USSD *841#. Depending on your credit score, the lender offers Ksh 500 – Ksh 30,000, and you have up to 61 days to pay back.
Zenka imposes a 1% daily penalty when you fail to beat the deadline, and their loans attract a 9 – 39% interest.
Other Free USSD MPESA Loans
Also, consider these MPESA USSD codes:
Pesa Pap (*325#)
Okolea (*842#)
Pesa Pata (*269#)
Okoa Mia (*628#)
Pesa Chap-Chap (*339#)
HF Whizz (*325#)
Kopa Doh (*610#)
Okoa Sasa (*884#)
Note 1 – I have searched the iPesa loan USSD code to no avail. Though the lender (iPesa) is quite popular, you must install the iPesa loan app on your phone to get a loan from them.
Pros and Cons of Using USSD Code for Loans in Kenya
The Pros
USSD MPESA loans have several advantages, making them a massive attraction for borrowers. The advantages include the following:
No internet needed – You don't need an internet connection to access a mobile loan via MPESA. That's why I mentioned using the Kabambe phone as a possibility.
No collateral – You don't need any collateral when getting a loan via USSD. Most lenders look at your credit history.
A smartphone isn't necessary – Since you use a USSD code, you don't necessarily need a smartphone. You can even use your Kabambe and still get the loan via MPESA.
Fast loan access – The lender promises a quick loan access process that may only take minutes if you are already a registered customer.
Growing limit – Most lenders promise to raise your limit if you pay on time and borrow often. See the danger of this under chronic borrowing below.
The Cons
On a negative note, USSD MPESA loans suffer these setbacks:
Expensive – Mobile loans aren't cheap. Hefty fees are involved in facilitation charges, interest, and late payment, which according to theconversion.com, could be as high as 43%.
Short and unrealistic repayment period – Imagine having 7 – 21 days, or utmost a month, to repay a loan. That's what happens when you obtain a mobile loan from most lenders.
Phone credit may be involved – Though you don't need the internet to use USSD to obtain a loan, you may need phone credit which can sometimes be costlier than buying Tunukiwa bundles.
Smaller loan amounts – I know you mentioned that your loan limit might grow over time, but that is just slightly. You can't get a lot from these lenders. You'll probably get Ksh 500 – Ksh 10,000, depending on your credit score.
Annoying reminders – Imagine waking up daily to reminders about a mobile loan payment you should make, sometimes days before the due date. Annoying right? That's what I thought!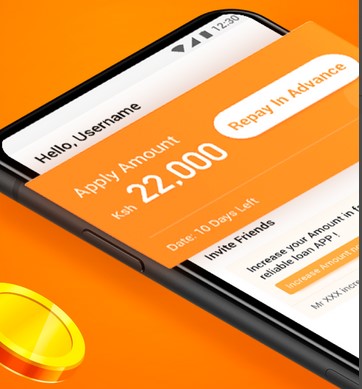 The Dangers of MPESA Mobile Loans
Besides the abovementioned concerns, several dangers come up with taking mobile loans. These dangers are as follows:
a) Privacy Risk
Though these lenders accept to offer you a loan without collateral, they always want something from you. One such thing is your privacy.
Lenders ask for access to your phone to monitor your transactions and sometimes use your contact list to debt-shame you, as I explain next.
b) Harassment and Debt Shaming
A report by Nation.Africa shows how unsympathetic these lenders can turn when you default on payment.
First, they send you unrelenting threats via SMS or sometimes call you to threaten you that you should pay fast. And when you don't yield to their threats, they turn to your contact list (which you gave them access to) and call your contacts randomly to inform them about your debt.
It's quite embarrassing, you must agree.
c) Trauma
Imagine the effect of being debt shamed and harassed (by phone call or SMS) by the lender. It can be truly traumatizing, as The Guardian puts it.
Their terms are unrealistic and harsh, and the consequences of failing to pay can be traumatic to Kenyans already struggling with the high cost of living.
d) Chronic Borrowing
Though these lenders promise to grow your loan limit over time, all they want is to retain you as a borrower as long as possible. They'll continue milking you dry with high interest, and it reaches a point where you can't stop borrowing. It becomes more like a chronic disease.
e) CRB Blacklisting – Bad Credit Reputation
Once these lenders explore all their unscrupulous antics of forcing you to pay a defaulted loan and fail, they often result in forwarding your name to the credit watchdog, the CRB (Credit Referencing Bureau). We all know the danger of that; bad credit score.
Are USSD Codes for Loans in Kenya Worth It?
The truth is that despite the advantages of USSD MPESA loans, as discussed, they are not worth it. The concerns and dangers outweigh the benefits, and the risk of taking them is too much of a gamble.
Remember, we are not just talking about the USSD loans only but also mobile loan apps in Kenya and other popularized quick loans.
Then What? What's The Alternative Solution?
Clearly, USSD MPESA loans and other quick mobile loans are not the solution. The lenders are too greedy (financially) and unforgiving when you default on payment. All hope is, however, not lost.
I created Winning the Game of Debt specifically for people like you. This book will walk you through my journey of overcoming debt and attaining financial freedom.
You'll learn why you can't get out of debt, how to finally break out of it, and ways to start a side hustle and build lasting wealth, among other priceless gems. Get it now, and be on course to living debt free and financially fit!