The name 'Mokash' will likely pop up somewhere when searching for an online lender in Kenya. The question most people, however, have is whether they should borrow from the Mokash loan app and, if yes, what they should expect.
Well, Mokash offers mobile loans of about Ksh 1,000 – Ksh 30,000 depending on one's eligibility, and they promise to increase your loan limit over time. As tempting as the offer is, there comes the punch on the face called the processing fee, which, the last time I checked, was 26% of the loan amount.
So, what does that mean for borrowers? It means you won't receive the exact amount you qualify for, as the lender deducts the 26% before disbursing the fund.
A case example is qualifying for a Ksh 2,000 loan but only receiving Ksh 1,630 and still being expected to pay Ksh 2,000.
You probably are guessing where I'm going with it, but before I can honestly judge Mokash, let me take you through the basics.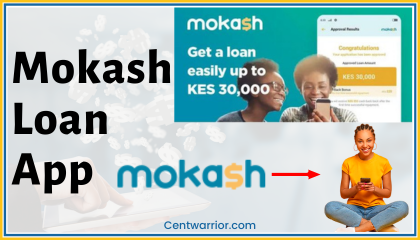 Here's what I'll share with you about Mokash:
What's Mokash?
How do you qualify for a Mokash loan?
How do you check your limit?
But how do you get a loan from Mokash?
How can you increase your Mokash loan?
How do you repay your Mokash loan?
What are the pros and cons of the Mokash loan?
Is a Mokash loan worth it?
If not Mokash, then what?
Let's jump in!
In a hurry? Below is an overview of the Mokash loan app.
Mokash Loan App Overview
| | |
| --- | --- |
| Provider | MOCASH |
| Loan Limit | Ksh 1,000 – Ksh 30,000 |
| Repayment Period | 14 days |
| Processing Fee | 26% of the loan |
| Penalty | 2% of the loan daily |
| App Download | Company website  |
| Approval Timeline | 24 hours |
| Disbursement | MPESA |
| Paybill Number | 4023691 |
What's Mokash?
Mokash is a mobile loan app offered by MOCASH. It was first introduced in Kenya in 2017 through a collaboration between MTN Rwanda and CBA (Commercial Bank of Africa).
Though the loan app used to be available on Google Play, it's no longer there. You've to download it from the company website.
Mokash promises loans between Ksh 1,000 and Ksh 30,000, depending on one's credit score and MPESA performance. So, yes, they disburse funds via MPESA, and you are also expected to pay through the same route.
In most cases, especially if you are a first-time borrower, you've up to 14 days to repay the loan.
How to Qualify for Mokash Loan
Mokash has a few requirements you must meet to be eligible for a mobile loan, and they are as follows:
Be a Kenyan citizen (provide an ID as proof)
Be at least 20 years
Own a smartphone
Be an active MPESA user
Have a good CRB score
How Do I Check My Mokash Loan Limit?
You must first sign up and log into the app to find your loan limit. We'll talk about the signup process in a few. But for now, it's worth knowing that your loan limit will display once you launch the app and log into the account.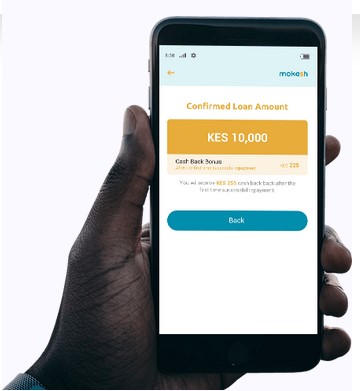 How to Get a Loan from Mokash?
Before you can get a loan from Mokash, you must first install the app and sign up.
Signup Process
Here is how to register for a Mokash account:
Visit the company website to download Mokash and install the app on your phone
Launch Mokash and give it access to your device
Agree to the privacy policy (that's after reading it)
Enter your mobile number and tap next
Wait for an OTP via SMS and use it to verify your mobile number
Set your password and add personal information
Proceed with the remaining steps to complete the signup
First-Time Mokash Loan Application
After the signup, you can follow these steps to apply for your first loan from Mokash:
Launch Mokash and sign into your account using your mobile number and secret password
Check out your loan limit and click apply to go ahead with the application
Wait for the loan disbursement via MPESA
Remember, the amount you'll receive from Mokash will be 26% less as the lender imposes a processing fee.
How Do I Increase My Mokash Loan Limit?
In most cases, Mokash will start you with the lowest loan limit, and you have to climb up. One way to do that is by not missing deadlines. The more you pay a Mokash loan on time, the likelier you will get a higher limit.
That also means borrowing regularly. According to the lender, the more frequently you borrow from them and beat the deadlines, the higher limits you'll enjoy.
Of course, as I'll explain later, this is not good for your financial health as you are likely to stay trapped in debt.
How to Repay a Mokash Mobile Loan?
You can pay back a Mokash loan using these steps:
Go to MPESA, then Lipa Na MPESA on your mobile phone
Choose paybill and input the Mokash loan app paybill 4023691
Use your mobile/MPESA number as the account number and then the amount you plan to repay
Enter the MPESA pin and press ok once you confirm the transactions
Pros and Cons of Obtaining a Mokash Loan
The Pros
Obtaining a mobile loan from Mokash comes with these advantages:
Fast loan processing – Generally, it takes minutes and, at most, up to 24 hours to get a loan from Mokash.
MPESA disbursement – Mokash sends the money to your MPESA wallet for immediate use. In that case, you can use it for any MPESA transaction conveniently.
Limit grows over time – With prompt payments, your loan limit will increase, making you eligible for a bigger loan.
Decent limits – Given that Mokash offers Ksh 1,000 – Ksh 30,000, the limits are decent for someone needing a small loan.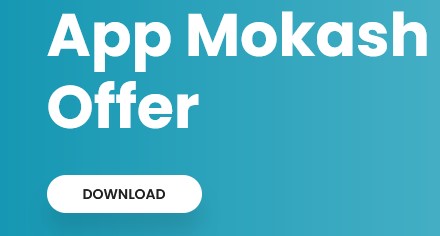 The Cons
On a negative note, here are the concerns that come with a Mokash loan:
Short repayment period – Mokash offers you up to 14 days to pay back your loan, which by anyone's perception, is brief and unreasonable. You'll most likely fail to beat the deadline unless you are sure of getting the money soon.
Higher fees – First, Mokash imposes a 26% processing fee which they discount before offering you the loan. Second, the lender slaps you with a 2% daily penalty for failing to beat the deadline. Honestly, that's too much for an emergency loan.
Annoying reminders – Imagine having to wake up every morning to an SMS claiming you should pay up when the deadline is still a few days away. You get that from mobile loan apps in Kenya, and Mokash is no exception.
Threats and debt shaming – If you think the SMS reminders are annoying, you haven't met the threats. The lender is always desperate to get their money back, and they'll use whatever tactics, even if it means threatening you to pay or calling people on your contact list to shame you.
CRB blacklisting – After exhausting all their antics, they forward your name to the credit reference bureau CRB. The credit watchdog underscores your credit record, making it harder to secure a loan from banks and other institutions.
Is A Mokash Loan Worth It?
Mokash offers quick loans via MPESA, and the Mokash loan limit is pretty reasonable. But realistically, is that enough to risk the numerous threats and debt-shaming autism the lender may resort to if you fail to pay?
Remember, you only have 14 days to pay the loan, which you must agree isn't enough time. How about CRB blacklisting? Are you prepared to go through the hustle of rebuilding your credit history after the lender soils it?
The rebuilding costs money and time, you know!
Think about what you are getting into, and it's a debt trap. It's never easy to stop taking emergency loans once you start, and the fact that the lender is likely to raise your limit over time, you will be tempted to continue taking a higher limit each time.
And remember, each higher limit comes with a bigger processing fee.
I must also bring this to your attention: Currently, Mokash is not on Google Play. You can only find it on the company website.
Apparently, it's one of the nearly 500 financial apps recently blacklisted by Google and taken down from Google Play for flaunting some of its policies. 
So, if Google doesn't have faith in Mokash and many other digital lenders, why should you take a chance? Clearly, Mokash, or any other mobile loan app for that matter, is not worth it.
If Not Mokash, Then What?
Now that it's clear you should avoid Mokash and other mobile loan apps in Kenya, you may be asking, then what? To address the issue, let's highlight first the reasons you take up a mobile loan.
Most Kenyans have a legitimate reason – financial emergency.
Truth be told, financial emergencies such as an unseen medical bill, an unplanned trip, or a car breakdown will compel you to borrow. But have you ever thought of setting up an emergency fund? Its purpose is to attend to such financial emergencies!
The second reason most people borrow is because they don't have a spending plan, otherwise known as a budget. How about you learn how to budget your money, regardless of how much you make? If you do, you'll avoid spending unnecessarily and running out of cash mid-month.
The third reason most Kenyans borrow is because they are living beyond their means. They aren't just satisfied with what they can afford. So, again, a budget can help you here, and it might also help to adopt a saving routine so that you can save for those things you can't afford now.
To get you started, check out our Cent Warrior 10-Step Plan to Financial Freedom, that'll help you escape the debt trap and attain financial freedom.
Concluding Thoughts:
Above is everything you may want to know about the Mokash loan app. Though the app offers decent loan limits and the disbursement is pretty fast via MPESA, there are some serious concerns that you have to weigh first.
Our standing, however, is that debt is debt, which applies to Mokash and other digital loans. And for that reason, we don't advocate for loans. Instead, we recommend building an emergency fund, budgeting for your money, and having a savings plan, as shared earlier.
If you want to help set up an emergency fund, budget for your money, or develop a savings routine, talk to us on social media.