Since launching in 2019, Fuliza's popularity among MPESA users has been growing steadily. Despite competition from mobile loan apps, the mobile overdraft service continues its dominance in the digital lending sector, and all most Fuliza customers can think of is how to increase Fuliza limit.
Safaricom recommends using MPESA, Fuliza, and other Safaricom services often, paying Fuliza on time, and staying clear of CRB as the easiest way to increase your Fuliza limit. You can, however, try opting in and out and get a higher limit.
So, I'll share at least five ways to do this with you. I'll also explain why your limit is Zero and how you can raise it to at least Ksh 500. And in conclusion, we'll examine whether Fuliza MPESA is worth it. Should you go for it or not? And if not, what should you do?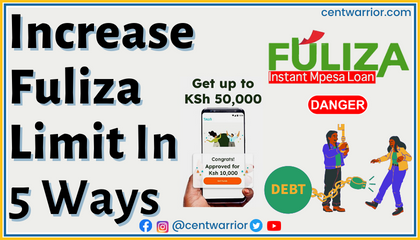 Overall, here are the things I'll cover:
How does Fuliza work?
What can you use Fuliza for?
How do you opt-in to Fuliza?
What are the eligibility requirements?
How do you Fuliza MPESA?
How do you increase the Fuliza limit?
Why is your Fuliza limit zero?
How do you increase the Fuliza limit from zero?
How do you check the Fuliza limit and balance?
Is Fuliza worth it?
Let's jump into it!
BEFORE YOU CONTINUE…
Allow me to show you how I reclaimed my financial life from drowning in a sea of debt and trapped in a never-ending cycle of financial despair with over Ksh 3.5 million weighing me down.
Every day was filled with sleepless nights, anxiety, and constant fear of losing everything I had.

But then, against all odds, I discovered a life-changing path to freedom which helped me shatter the chains of debt in just 1.5 years, created a solid financial foundation and started building wealth.
And now, I have packaged all this knowledge in this SIMPLE e-book called Cent Warrior 10-Steps to Financial Freedom for you because I want you to WIN with money and change your family tree.
🟢 Get It here for FREE and change your life forever.
👉⏩ I WANT IT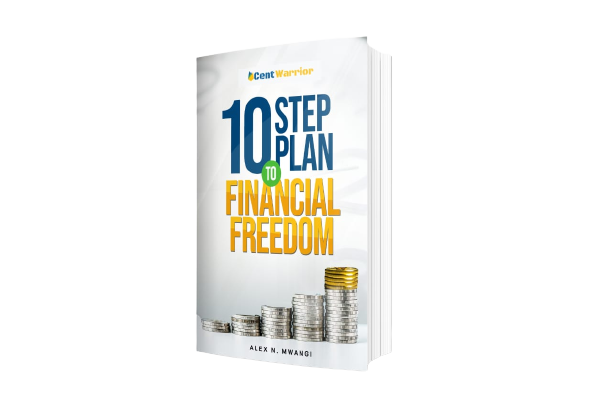 How Fuliza MPESA Work
Fuliza is ideally an overdraft service by Safaricom and not a mobile loan. And as an overdraft service, Fuliza allows you to complete MPESA transactions such as Buy Good and Pay Bill service without having sufficient funds as long as the transaction is within your limit.
Once you borrow from Fuliza, the amount is deducted automatically from the money you receive or deposit in your MPESA account. Overall, you can only get the most out of Fuliza when you have a higher limit, and that's what I'll focus on more.
What to Use Fuliza For
Essentially, you can use Fuliza MPESA for any of these transactions:
1. Send money
Fuliza allows you to send money to MPESA and non-MPESA users without having enough funds in your account as long as the amount is within your limit.
You must first sign in, and when you do, go ahead and follow the routine you usually use when sending money. Then wait for the Fuliza option to pop up and accept to use it, and that is it!
2. Lipa Na MPESA
Fuliza also allows you to pay bills without having sufficient funds using Lipa Na MPESA. That includes these services:
You can use Fuliza to pay for goods at the supermarket and other stores. Just go to MPESA, Buy Goods, and then enter the amount and MPESA pin.
The Fuliza option will pop up if you don't have the funds and need to accept the service, and that's it!
Perhaps you want to pay for electricity, NHIF, or any other service. If so, you can use MPESA to complete the Pay Bill transaction.
Again, follow the routine as if you've funds in your account and accept to use Fuliza when the option pops up.
Fuliza also allows you to send money to a Pochi la Biashara customer. You'll need to enter the recipient's (merchant's) mobile number, amount, and pin and then wait to accept Fuliza.
3. Buy Airtime
Fuliza also comes in handy when you want to buy airtime via MPESA but do not have enough funds. This is a Pay Bill transaction discussed earlier that requires you to use the business number (under Pay Bill) 220220.
4. Withdraw MPESA
Now you can withdraw funds at an MPESA agent using Fuliza. Thus, you no longer have to send the money to the agent's mobile number and pay for the transaction twice (sending and withdrawal costs).
Just follow these two steps to do it:
Go to the sim tool kit (STK) on your phone or dial *334#
Select Withdraw cash
Choose from agent
Input the agent number and then the store number
Enter the amount to withdraw and the MPESA pin
Wait to accept the Fuliza option when it pops up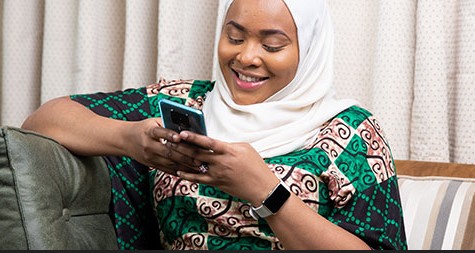 How to Opt into Fuliza
Before using Fuliza, you've to opt-in or activate it, and here's how to do it:
Dial *234# on an MPESA-registered mobile number
Select Fuliza MPESA (typically option 0)
Select opt-in (typically option 1)
Pick option 98 and then option 1 to accept Fuliza's terms and conditions
Wait for an SMS confirming opting-in and indicating your Fuliza limit
Fuliza Eligibility Requirements
Not everyone qualifies for Fuliza MPESA. You must meet a few eligibility requirements, which include the following:
Be a registered MPESA and Safaricom user
A Kenyan ID, Kenyan passport, or military ID should register your line, but not an alien/foreign passport
Your line should have been used for at least six months before registering
Preferably, have no outstanding Safaricom-related loans such as MSHWARI, OKOA JAHAZI, or KCB MPESA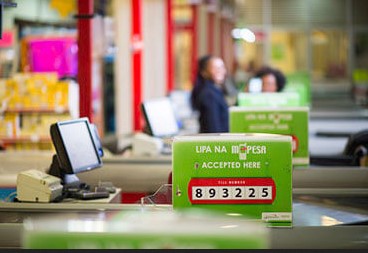 How to Fuliza MPESA Loan
Once you opt-in, you can use Fuliza MPESA to complete Lipa Na MPESA, send money, buy airtime, and fund withdrawal services. Nothing changes in the routine, only that you accept to use Fuliza at the end of the transaction when the Fuliza option pops up.
However, you can't Fuliza more than your loan limit, and you've to cater for the transaction fee (deducted from your eligible Fuliza loan).
How to Increase Fuliza Limit the Easy Way
Let's now talk about your Fuliza loan limit. Most people start with Ksh 500, which you must agree is not a lot. So, how do you get more from this lender? That's by following these tips:
1. Use Fuliza Often
Fuliza is like any other lender. The more you use the service, the more trust you build with the lender, and the more you are likely to enjoy a higher limit.
So, if you want to raise your Fuliza limit quickly, use Fuliza as often as possible to pay bills and other transactions.
2. Use MPESA and Safaricom Services More Frequently
You also build a good relationship with the lender by using MPESA and Safaricom services more often. That includes buying airtime, paying bills, sending money, and saving with MSHWARI, among others. The more you transact with MPESA, the more the lender trusts you with a higher limit.
3. Pay Fuliza Timely (Best Way to Increase Fuliza Limit)
You will likely raise your Fuliza limit when you pay the loan before the deadline. Fuliza loans usually have a 30-day repayment time; if you can clear the debt during this window, the likelier you will get a raise. It doesn't happen overnight but doesn't take much time.
4. Stay Clear of CRB
How you deal with other lenders may affect how much you get from Fuliza. For example, if other lenders have blacklisted you for loan payment default, Safaricom may choose to decrease your Fuliza limit.
Alternatively, Safaricom may opt not to offer you the advantage or refuse to raise your limit. So, it's essential that you pay the other loans, too, to avoid CRB blacklisting.
5. Opt-Out Then In
A word of caution, however; this may decrease your Fuliza limit instead of increasing it. However, so many people claim that it works, and that's why it makes my list.
Here's how to opt out of Fuliza:
Dial *234#
Select Fuliza MPESA (normally option 0)
Select more (normally option 8), then opt out (normally option 7)
Choose Yes (normally option 1) to opt-out
Safaricom will send you an SMS indicating that you've opted out of Fuliza. You shouldn't, however, be so quick to opt in.
You can take a few hours or even overnight before opting in and use the steps I shared earlier. Alternatively, you can opt-in via the MySafaricom App.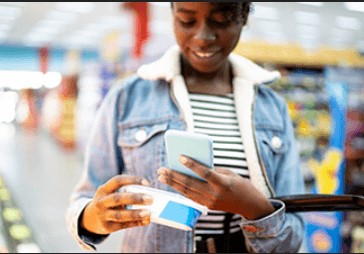 Why Your Fuliza Limit Is Zero
Nothing angers you like opting into Fuliza to expect to use the service only to find out the limit is zero. So, what explains that?
Well, your Fuliza limit is zero because of one of these reasons:
Your line has not been in use for more than six months
Though your line was registered more than six months ago, it has been inactive, or it is rarely used
CRB has blacklisted you for a loan default
You have an outstanding Fuliza loam, sometimes on another loan
You've defaulted on another Safaricom-related loan, such as OKOA JAHAZI, MSHWARI, or KCB MPESA.
How to Increase Fuliza Limit from Zero
Now that you know the likely reasons your Fuliza loan limit is zero, there are a few things you can do to raise the limit to at least Ksh 500. Here's what to do:
First, clear any outstanding loan, be it Fuliza, OKOA JAHAZI, MSHWARI, or any other, even with a different lender
Ensure your sim card has been in use for more than six months. If not, wait for six months before opting into Fuliza
Obtain clearance from the CRB after paying your outstanding debt
Use Safaricom and MPESA services often
Opt out and then opt-in
How to Check Fuliza Limit and Balance
You normally receive an SMS indicating your Fuliza limit when you opt-in to Fuliza. But still, you can check the limit this way:
Dial *234#
Select Fuliza MPESA then my limit
Wait for an SMS with your limit
And when it comes to your balance, you'll find it in the SMS you get after using Fuliza to complete an MPESA transaction. But still, here's how to check Fuliza balance:
Dial *234#
Opt for Fuliza MPESA
Select My Fuliza Balance
Wait for an SMS with your Fuliza balance
Is Fuliza Worth It? Concluding Thoughts:
There's no doubt that Fuliza can be lifesaving when you are in a financial fix. It allows you to quickly complete an MPESA transaction and avoid the embarrassment of having to borrow from friends or family.
But let's be realistic, Fuliza is still a loan even though the lender labels it as an overdraft service which is the same thing. And as an emergency loan, you've to pay for it.
That's not all; the loan accumulates daily charges and excise duty which you've to pay in addition to the loan amount. And now that you know how to increase Fuliza limit, the other danger is that you are tempted to borrow more so that you can get a higher limit, and the more you do it, the deeper you get into debt.
Remember you only have 30 days to pay, and failure to beat the deadline could attract financial penalties and sometimes CRB blacklisting. So, again let me ask, is Fuliza worth it?
Perhaps it's a better option than most mobile loan apps, but that doesn't make it worth it.
Most people borrow from Fuliza because they don't have access to an emergency fund, fail to budget, or can't control their impulsive spending habits. That's why I created the 'Get Out of Debt & Build A Lasting Legacy' eBook.
The eBook will walk you through the debt journey to help you understand why you can't get out of debt, the dangers of debt, and how to break free from debt and build a lasting fortune for yourself and your family.