Following the heightening cost of living and high inflation, 70% of Americans seek extra work to level things up. So, we could all use a few ideas on how to make 2k a day, which I'll share with you.
You can make 2k a day with blogging, YouTube-Preneurship, selling stuff online, getting a $200-an-hour job, starting an 'own' business, offering consultancy services, website sales, and online courses.
Frankly, it's never easy making that much within such a short time, but it's doable with the right plan and idea. The ideas I'll share work for several people I know. Hence, they should inspire you to start making some significant cash.
Generally, here's what I'll talk about in this post:
How much is $200 a year?
What should I do if I need $2K now?
How do I make $2K in a day?
How can I make $2K in a week?
And how can I make 2K a month working from home?
Let's dive in!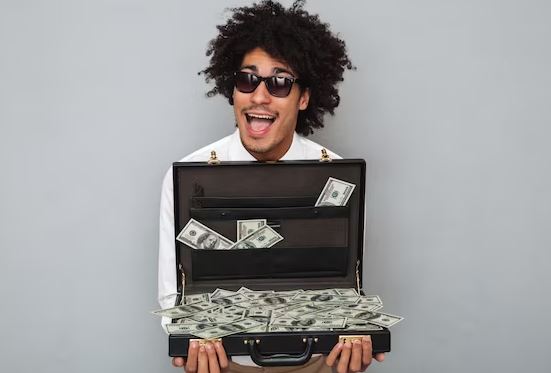 In a rush? Below is a quick summary of how to make 2000 dollars a day:
8 Ways to Make 2K a Day
| | | |
| --- | --- | --- |
| – | Money-Making Idea | What to Do: |
| 1. | Blogging | Start a blog and monetize it with ad display, affiliate marketing, digital goods, merchandise sales, or subscriptions. |
| 2. | YouTube-Preneurship | Launch a YouTube channel and join the YouTube Partnership Program. |
| 3. | Selling Stuff Online | Sell electronics, fancy jewelry, sports equipment, machines, bikes, or other high-value personal assets. |
| 4. | $200-an-Hour Job | Get a job that pays $200 an hour, such as becoming a surgeon, doctor, obstetrician-gynecologist (Ob-Gyn), or any other high-paying job. |
| 5. | Own Business | Start your own business online or offline. |
| 6. | Consultancy Services | Start a consultancy firm in a high-paying discipline such as business law, medicine, technology, or any other field. |
| 7. | Website Sale | Sale a website on Flippa, Empire Flippers, or any other website marketplace |
| 8. | Online Courses | Create courses for sale on Udemy, Skillshare, or other course-creation sites. |
2,000 A Day Is How Much a Year?
Let's do some quick math;
If a year has 365 days and you make $2,000 daily, that gives you $730,000. That's assuming you make the $2K every day. However, if you only earn that on weekdays, you'll average $10,000 a week, $40,000 a month, and $480,000 a year.
I Need 2000 Dollars Now. What Should I Do?
Honestly, there aren't many easy ways to make a quick $2000.
Most people will resort to getting a quick loan, which may mean risking something valuable as security. I, however, don't advocate for such as loans are too expensive to pay, and you may end up in debt or, worse, lose your security.
If you have rich friends or family, you can ask them for the money. That, again, could be another form of a loan. So you must tread carefully here.
If you have a savings account with such an amount, you can quickly withdraw the funds. That is hassle-free and thus a good idea, especially if the money is for a reasonable course.
But what if you don't have such savings?
Then, you can sell something valuable, such as electronics, home appliances, an expensive bike, luxury jewelry, collectibles, or power tools. You can even sell a website if you own one.
Let's see how else you can make $2K, even though some ideas may take up to a day or slightly more.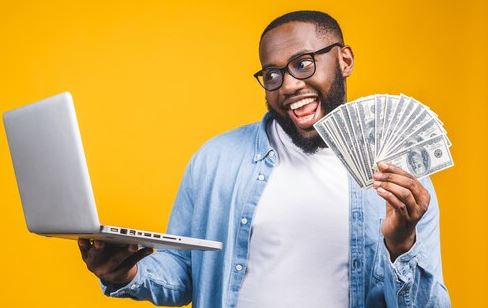 How Can I Make 2k A Day?
Generally, you can make $2K a day using any of the eight ideas below:
1. Start a Revenue-Generating Blog
Running a niche blog lets you share your expert knowledge, experience, and opinion and make money on the side. In fact, some people blog full-time, and it's a job for them.
While there are never guarantees about making money blogging, the prospects are always there, especially if you are a good writer and researcher and first learn the basics.
Overall, you can monetize your blog using any of these options:
Displaying ads – where you can sign up with Google AdSense, Ezoic, Midiavine, or any other ad network
Affiliate marketing – where you can join Amazon Associates or any other affiliate network
Selling digital goods like online courses, audiobooks, e-books, templates, and software
Merchandise sale – where you sell physical products directly to site visitors
Subscriptions – where interested site visitors pay a small fee to enjoy a particular service
If you want to launch your first blog, you can get a free domain on Bluehost and an affordable hosting package. Other affordable hosting services you may check out are Namecheap, GoDaddy, and Host Gator.
2. YouTube-Preneurship
YouTube may be a place to learn new things, laugh, and get entertained, but it's a money-making hub for creatives. As a content creator, you can use YouTube for business.
The ultimate goal should be to join the YouTube Partnership Program and leverage its money-making opportunities. That requires at least 1000 subscribers and 4,000 watch-hour videos over the past year.
With a long subscriber list on YouTube and many viral videos, you can easily average $2K daily on YouTube. Influencers with 1000 subscribers, for example, make up to $20 per video, while those with 100,000 subscribers pocket up to $2K per video.
But other than influencer marketing, you can also make money on YouTube using these avenues:
Affiliate marketing – where you earn commissions from successful referrals, and you can join Click Bank, Amazon Associates, or any other affiliate program
Merchandise sale – YouTube allows you to sell branded merchandise like t-shirts, hoods, or any other directly to clients
Digital download sales – You can also drop a link to your website where your channel visitors and subscribers can get digital products like e-books, online courses, templates, applications, or any other and buy them.
Content licensing – YouTube allows you to license viral video content to news sites, TV outlets, and anyone who may want to use it
3. Sell Stuff Online for 2K
I mentioned this point earlier. It's one of the quickest ways to make $2K.
So, do you have something of value you could sell? It could be electronics, fancy jewelry, sports equipment, machines, bikes, or others.
If so, then consider these options:
Facebook Marketplace for electronics, furniture, power tools, and just about any high-value home good
Sideline Swap for sports equipment
Mercari for collectibles, electronics, jewelry, vintage goods, power tools, toys, and apparel
Craigslist or eBay for machines, power tools, electronics, and toys
Pink Bike, Bicycle Blue Book, the Pros' Closet, and Bike Exchange for bikes
eBay Motors, Car Gurus, and Autotrader for used cars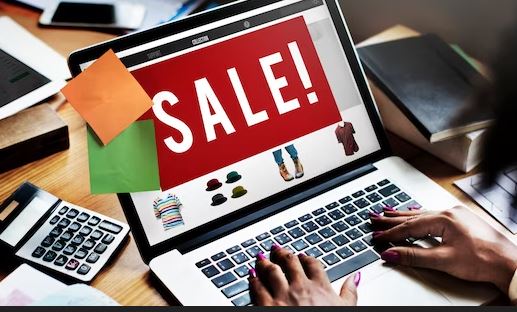 4. $200-An-Hour Job
Some jobs pay more than others. Some pay more in an hour than those that pay in a week.
I'm talking about these careers:
Surgeon
Doctor
Obstetrician Gynecologist (Ob-Gyn)
Corporate Lawyer
Investment Banker
Software Engineer
The above jobs are high-skilled options, and you must be an expert in your area to make up to $200 an hour, translating to $2K in 10 hours. But overall, it depends on your skill level, expertise, and state.
Some states pay more than others, including New York, California, Massachusetts, New Jersey, and Washington.
5. Start your Own Business
How about you become your 'own' boss? That's right! You can make up to $2K daily running your own business.
Of course, it's not easy and will likely involve some hefty capital, but it's attainable if you do your homework well and build a good team.
Here are some ideas you can deliberate on:
Home and office cleaning service
Laundry service
Digital marketing firm
Dog training business
Exotic dog breeding business
Catering business
Events management business
Private security firm
Ecommerce store
6. Offer Consultancy Services
If starting your own business seems to require a considerable outlay or you don't want to be on a paycheck but have the expertise to share, consider becoming a consultant. That at least gives you the flexibility to work from a remote location.
You can start a consultancy firm and add a few members as days pass. The secret is to get as many people to consult you as possible, as that'll mean more money.
Overall, you'll need to be qualified and certified to become a trustworthy consultant, and some of the high-paying consultancy disciplines to consider are:
Business Law
Medicine
Technology
Healthy Dieting
Fitness Training
Business Strategy
Project Management
Cyber Security
Artificial Intelligence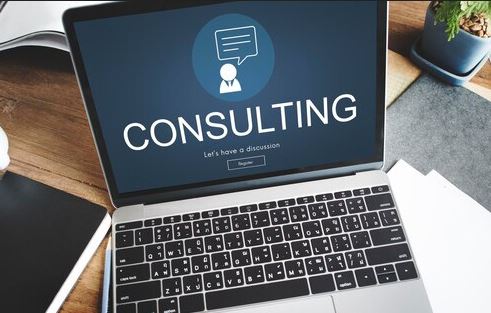 7. Sell a Website for 2K
Do you have a website that's generating some revenue? If yes, consider selling it for a quick $2K.
Platforms like Flippa and Empire Flippers, Motion Invest, and many other websites flipping marketplaces allow you to do just that and make 30-35 times your site's monthly revenue.
Let's say your website brings in $200 a month. If you multiply that by 30, you'll make $6,000. So, even if the broker or marketplace takes 10-20% of the sale value, you'll still have some good cash.
8. Sell Online Courses
Besides serving as a consultant running a blog or YouTube channel, you can share your expertise by selling creative digital courses online.
Of course, you can sell the courses directly on your website or YouTube channel. But other than that, you can try platforms like Udemy, Skillshare, and many others, which allow you to sell and create the course there.
While this is not an easy field, it's possible to make $2K a day if many students subscribe to your courses.
How to Make 2k A Week
You can earn $2,000 a week using any of these ideas:
Selling online courses
Running a Dropshipping business
Flipping websites or vehicles online and making a profit
Freelancing online – more so on Upwork
Offering consultancy services
Running an ecommerce store
Running a YouTube channel
How to Make 2k A Month from Home
You can make up to $2,000 or more a month using these ideas:
Running a profitable blog
Starting a profit-driven YouTube channel
Freelancing online – especially on Upwork
Becoming an online consultant
Flipping websites, domains, vehicles, and other high-value items
Getting a high-paying salary job
Selling digital goods like online courses, mobile applications, and e-books
Concluding Thoughts On How to Make 2k A Day:
Now you know how you can make $2,000 a day. It takes blogging, running a YouTube channel, a $200-an-hour job, an own business, offering consultancy services, or selling a website or online courses to make that much.
And if you want some more inspiring business ideas, manage your finances better, or get out of debt, check out what we've on our online store. Thousands are benefiting from our financial resources, and so should you!
Also Read: