Are you currently in college and are afraid you cannot get a job because you've no papers? Perhaps you should try the internet as there are numerous online jobs for students in Kenya, which you may be a fit for.
Studies indicate that over 1.2 million Kenyans work online and pocket an average of Ksh 20,773 monthly. Interestingly most of these workers, especially in the freelance writing and digital marketing spaces, are either in college or just cleared but don't have formal employment.
From academic writing to online marketing and data entry, there's so much for college-goers to do depending on their skillset or passion. Some of these jobs don't require any major investment other than the tools of work.
Even better, most of these jobs pay directly via MPESA and those that don't have PayPal, which you can link back to your MPESA.
This guide shall help you identify the types of online jobs you can apply for as a student, and the expected pay, among other information.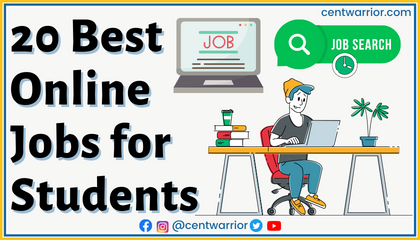 Here's what ill cover:
The finest online jobs in Kenya for students
Requirements for working online in Kenya
How to apply for online jobs for students in Kenya
Let's dive in!
In a hurry? Below is a summary of the best online jobs for students in the country:
Overview of The Best Online Jobs for Students in Kenya
Online typing jobs ($10 – $20/hour)
Online writing ($15 – $40/hour)
Remote customer support ($10 – $20/hour)
Online marketing jobs ($15 – $45/hour)
Online tutoring ($5 – $25/hour)
YouTube monetization (Ksh 100 – Ksh 200/1000 views)
Stock photography (15% – 45% commission)
Dropshipping
Crypto trading
Forex trading
BEFORE YOU CONTINUE…
Allow me to show you how I reclaimed my financial life from drowning in a sea of debt and trapped in a never-ending cycle of financial despair with over Ksh 3.5 million weighing me down.
Every day was filled with sleepless nights, anxiety, and constant fear of losing everything I had.

But then, against all odds, I discovered a life-changing path to freedom which helped me shatter the chains of debt in just 1.5 years, created a solid financial foundation and started building wealth.
And now, I have packaged all this knowledge in this SIMPLE e-book called Cent Warrior 10-Steps to Financial Freedom for you because I want you to WIN with money and change your family tree.
🟢 Get It here for FREE and change your life forever.
👉⏩ I WANT IT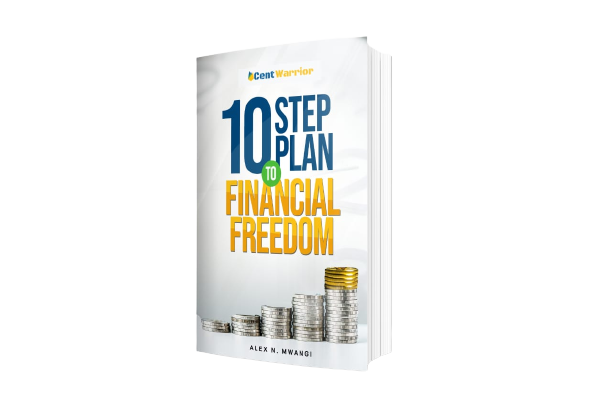 Types of Online Jobs for Students in Kenya
Here are the most familiar categories of online jobs students in Kenya can pursue.
Online typing jobs (data entry, general transcription, and online surveys/research)
Online writing jobs (article writing, academic writing, technical writing, copywriting and proofreading, and blogging)
Online marketing jobs (SEO specialist, affiliate marketing, and social media marketing)
Customer support jobs (virtual assistant, call center agent, and remote customer care agent jobs)
Others (online tutoring, YouTube monetization, web development, Dropshipping, crypto trading, and forex trading)
Let's discuss them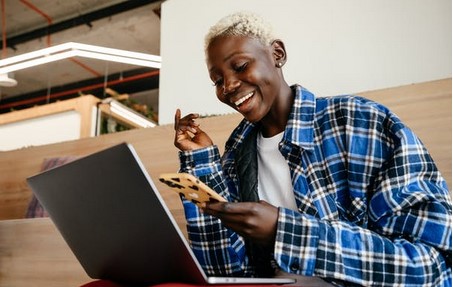 1. Online Typing Jobs for Students in Kenya
Average Pay: $10 – $20/Hour
If you have good typing skills and basic computer knowledge, you should be able to do online typing jobs. You'll also need access to fast internet, headphones, and a computer.
Job Type
The most typical online typing jobs for students include:
Data Entry online jobs in Kenya
Data entry involves reentering data into MS Office programs, processing images, and filling out forms where accuracy and good typing skills are essential. On Upwork, you can make $10 – $20 an hour doing data entry.
You can also find these jobs on freelancer.com, CareerPointKenya.co.ke, Glassdoor.com, MyJobMag.co.ke, and LinkedIn.
Transcription jobs involve converting audio to text. You've to listen to audio files of conversations, phone records, interviews, and interrogations, among others, and type the information down.
So, ideally, these jobs require you to have good typing skills and be a good listener. On Upwork, you could make $17 – $22 an hour doing transcription. Other sites that pay well to beginner transcriptionists include Scribie.com, TranscribeMe.com, Verblio.com, and Rev.com.
So many research firms look for willing respondents in Kenya to help them with their surveys and research. These firms include Mobrog.com and Ipsos iSay, where you can earn $100 or more per survey.
2. Online Writing Jobs for Students in Kenya
Average Pay: $15 – $45/hour
Online writing jobs, often freelance writing jobs, are arguably the most common online jobs in Kenya among students. Online writing is worth pursuing if you can write, follow instructions, and produce plagiarism-free content.
Upwork is the leading employer of online writers in Kenya, where you can average $15 – $45 an hour. But besides Upwork, you can get freelance writing jobs on PayPerContent.net, Fiverr, PeoplePerHour.com, Falcon Writers, and Freelancer.com.
Job Types
Online writing is a broad field, but the most typical online writing jobs for students are:
Article Writing – Article writing, sometimes known as web content writing, where you create web-tailored articles and blog posts. Usually, you earn per word, but a site like Upwork allows you to earn per hour.
Academic Writing – Sometimes called Scholarly Writing, academic writing is doing assignments for others and getting paid. I usually don't advocate for this form of online writing as it's cheating, but so many college students earn this way.
Technical Writing – Technical writing involves creating complex pieces like whitepapers, user manuals, reports, and how-to articles using layman's language. So, skill is necessary here, especially in technical fields like engineering, robotics, chemistry, and medicine.
Copywriting Jobs – Copywriting is ideally a marketing job where you create sales-driving copies like banners, slogans, sales emails, product descriptions, web copies, and scripts for websites and businesses. The goal of copywriting is to persuade a reader to purchase or subscribe, which means the sales copy has to be punchy.
Online Proofreading – Despite many proofreading tools, they cannot replace human proofreaders. Therefore, some clients still prefer hiring people to proofread their jobs. You should be meticulous in making the right structural changes to improve the readability and flow of a given document.
Blogging – By running your blog, you can earn from product or brand recommendations (what we call affiliate marketing), ads, and selling merchandise, among other ways. While there are no guarantees, a blog with quality content can earn you Ksh 5,000 – Ksh 200,000 per month passively, depending on its audience size.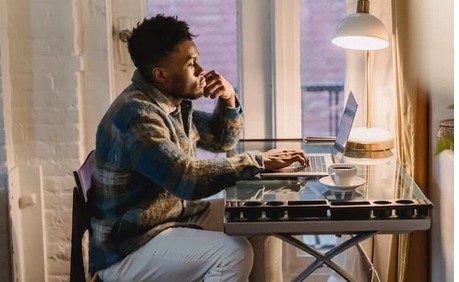 3. Online Marketing Jobs for Students in Kenya
Average Pay: $15 – $45/hour
You can use your stellar marketing skills online by working as an online marketer. These jobs allow you to make $15 – $45 on a platform like Upwork, and you don't need a degree to do it.
Overall, good communication, SEO knowledge, Email marketing, social media marketing, and video creation skills can be helpful.
Remember, you can learn these things while pursuing your college education. Besides Upwork, you can get online marketing jobs for students on LinkedIn, Fuzu.com, CorporateStaffing.co.ke, MyJobMag.co.ke and CareerPointKenya.co.ke.
Job Types
As a student, you can go for any of these online marketing jobs:
SEO specialist jobs – If you understand SEO (remember you can learn this online), you can work part-time as an SEO specialist. This job involves helping website owners with their search engine optimization and ranking through content delivery.
Affiliate marketing – This is a way of earning commissions from product recommendations that lead to sales. It works with a running blog, YouTube channel, or social media account. Some affiliate marketing programs you can join include Jumia, Killimal, and Amazon, where you can earn up to 10% from sales.
Social media marketing – If you are good with social media, you can help brands to promote themselves on platforms like Facebook, Instagram, and Pinterest.
4. Online Customer Support Jobs for Students
Average Pay: $10 – $20/hour
The digital economy is taking over the Kenyan employment sector and the globe. So, it doesn't surprise that companies are hiring remote workers, especially customer support agents.
These jobs are worth pursuing if you've good communication, organization, call handling, and customer care skills.
Overall you can make $10 – $20 as a remote customer support worker on Upwork. Other platforms to check out these jobs include PeoplePerHour.com, BrighterMonday.co.ke, CareerPoint.co.ke, and LinkedIn.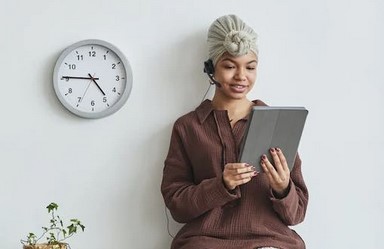 Job Types
Notable customer support jobs open to college students are:
Virtual assistant jobs – Virtual assistants help other people with administrative work remotely. Their jobs include customer support, project management, itinerary organization, email response, and content creation.
Remote call center agent's jobs – Remote call center agents take customer calls to provide the necessary support.
Remote customer care agent's jobs – Unlike remote call center agents who mainly handle customer calls, remote customer care agents handle more than calls. They offer product advice, technical support, and brand promotion services and even take in orders.
Online Jobs for Students Without Investment
You don't need an investment to work online, nor do you need a degree, and the jobs below are proof of that.
5. Online Tutoring Jobs
Average Pay: $15-$25/hour
Nowadays, you don't need a degree (though it's advisable) to tutor online. Provided you can prove you're currently enrolled for a University Degree, you can offer academic tutorials or ESL (English as a second language) if your English is native-level.
Most platforms will pay you $15 – $25 an hour, depending on your teaching subjects. That's often the case with PrePry.com, Course Hero, and TutorMe.com.
6. YouTube Monetization
Average Pay: Ksh 100 – Ksh 200/1000 Views
You also don't require any investment to make money on YouTube, nor do you need a degree. So, are you creative, talented, or skilled in a given area? It could be music, cooking, dancing, comedy, DIY, beauty, or anything else.
If so, you should create a YouTube channel today and start making money from video views, product sales, and recommendations.
For example, you can earn Ksh 100 – Ksh 200 for every 1000 YouTube views; the more videos, the more the income.
7. Stock Photography
Average Pay: 15% – 45% Commission
Nowadays, you can take creative and unique photographs with your smartphone, post them online, and wait for people to buy them.
Sites like Alamy, iStock Photo, Getty Images, and Shutter Stock allow you to do that and receive 15-45% commissions. Remember, you don't need any investment other than your phone.
8. Dropshipping
Dropshipping is another way you can make money without investment. Imagine advertising a product you don't own the inventory and getting paid and transferring orders to the supplier for fulfillment.
That's what Dropshipping does. If interested, talk to a supplier you are interested in and advertise the product among your peers on social media.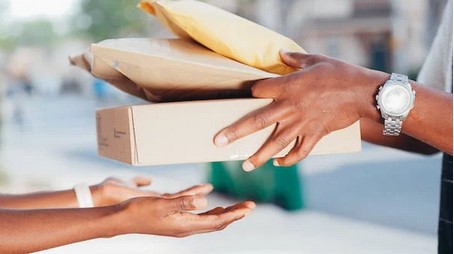 Leading Online Jobs in Kenya That Pay Ksh 10,000 Per Day
Realistically, not many jobs in Kenya that can pay Ksh 10k a day. The online platform, however, provides you with intelligent ways to make that much with a bit of risk-taking. You'll need to make some investment, and the jobs include the following:
9. Crypto Trading
Kenyans are slowly embracing virtual currency or cryptocurrency. Each day, investors are putting their money into the trade. Perhaps you can have a go at this if you can raise the investment money.
You'll need a CFD account which a crypto broker like Ava Trade or HFM-HF markets can help you create.
10. Forex Trading
Forex Trading is about making a profit from currency exchange. You'll need to understand the trade before investing, but you don't need a degree.
Talk to a certified forex broker who can help you dive into this trade, and some options to check out are XM Broker, Hot Forex, and HFM-HF marketers.
Requirements for Doing Online Jobs in Kenya
Though a college degree may not be a necessity in most online jobs, you need to meet a few requirements, which include:
Tools and equipment – Since you'll be working online, you need a computer (or laptop), a comfortable chair, a desk or work table, and headphones (optional).
Skills – You need sound technical (job-related) basic computer, time management, and organization skills).
Working space – Online work can be slightly intensive. So you may need some separate space at home or on campus to concentrate on the job. Your hostel or rental unit may also work.
Payment option – Nowadays, there are so many online jobs in Kenya that pay through MPESA. For example, Upwork allows you to do any freelance job on the platform and get paid via MPESA. So, consider that. Other payment options to consider are PayPal, Payonner, and bank Transfers.
Other requirements – High-speed internet (at least 3 Mbps), an updated resume, and probably a cover letter
Additionally, it's good to have good money management skills to start saving and making the right investment decision when the money starts coming in. If you need help, reach us on social media and let us know how we can help you.
How to Apply for Online Jobs for Students
Apply these tips when applying for an online job in Kenya:
Update your CV and have a cover letter ready
Ensure your application is error-free
Use job search engines like Brighter Monday, Indeed, Glassdoor, Zip Recruiter, and Upwork
Apply as many online jobs as possible and sign up for multiple accounts where applicable
Get Certified – Sign up for a short course and pursue it alongside your degree or during the breaks
Consider online jobs without registration fee in Kenya, such as freelance writing, typing, and marketing jobs.
Closing Remarks
While in college, nothing makes more sense than having a legal way of making some money, and no platform offers college-goers an opportunity to put their young and bright minds to work than the internet.
Start by considering the above online jobs for students in Kenya. Remember, these jobs don't require a degree, but you are at an advantage if you've one. Moreover, polish up your skill and get certified if possible, and you'll be better positioned to beat your competition.
Also Read: