At 16 years, you want to be financially independent, which often means getting a job. You probably have considered that and can't stop but wonder, can I get a job online at 16?
Yes, you can get a job online at 16, but involving a responsible adult is highly advisable. Sometimes, you need permission from your parent or guardian to sign up for these online jobs, and you may need their help setting up a payment.
Overall, there are so many online jobs for teens that you can apply for at 16 years, and I'll share them with you. Besides an adult's involvement, what's important is going after something that interests you or is related to a career path you'll want to follow.
Moreover, get the right equipment, which in most cases is an internet-enabled computer or laptop, and always be wary of scams as the online workspace has many of them.
This guide will share such tips and many others to get you started working online. Moreover, I'll discuss at least ten online jobs you can pursue legally at 16 and their potential earnings. Let's dive in!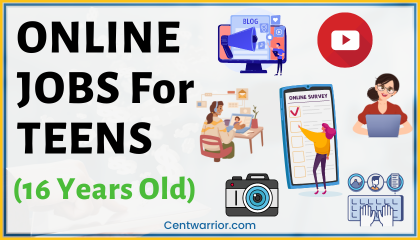 In a rush? Consider the ten online jobs for teens below which you can pursue at 16:
10 Best Online Jobs for 16 Year Olds at Home
| | | |
| --- | --- | --- |
| – | Online Job | Potential Earning |
| 1. | YouTube Channel | Up to $5 per 1000 views |
| 2. | Profitable Blog | Up to $2000 per month |
| 3. | Online Writing | $10-$30 an hour |
| 4. | Online Translation | Up to $20 an hour |
| 5. | Transcription Job | $10-$20 an hour |
| 6. | Paid Surveys | Up to $2 an hour |
| 7. | Stock Photography | $5-$30 per image |
| 8. | Book Review | $1-$60 per review |
| 9. | Data Entry | Up to $10 an hour |
| 10. | Online Proofreading | Up to $20 an hour |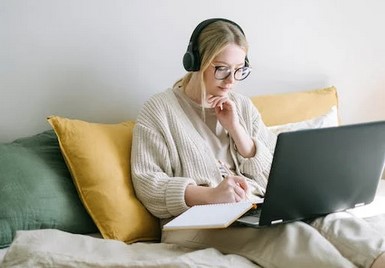 Can I Get a Job Online at 16 Years Old?
Though not all online jobs accept teens, some accept applicants as young as 13. You probably will need to involve a responsible adult, possibly your parent or guardian, and have them help you check out the legality of the job and perhaps set up a payment method for you.
You can apply for these jobs once you get the go-ahead from your parent or guardian. And speaking of jobs, below are 10 of the best online jobs for teens, 16-year-olds included:
1. Run a YouTube Channel
(Potential Earning: Up to $5 per 1000 Views)
Essentially, you should be at least 18 years to earn on YouTube. However, that doesn't mean you can't run a YouTube channel as a teen. So many teenagers do it with their parent's or guardians' help.
The good thing about YouTube is that you can create content about anything – from your crazy moments and adventures to a unique skill or gift. If people find your video clips funny, uplifting, or educative, you can make a living on YouTube.
You can pocket up to $5 per 1000 views in earnings. But other than earning through views, you can do it through affiliate marketing, where you get a commission from successful product referrals or recommendations, and a good affiliate program to partner with is the Amazon Affiliate Program.
2. Start a Teen's Blog
(Potential Earning: Up to $2,000 Per Month)
If you are good with content creation but uncomfortable standing in front of a camera, consider blogging. Just put your ideas into writing and post them on a blog. You can then monetize it with ads, affiliate marketing, or even sale merchandise or digital downloads.
Unlike YouTube, you don't have to be 18 to start a blog. You can do it starting from 13 years but may need your parent's details to set up payment.
Though no income guarantees exist, a well-monetized blog can make you up to $2,000 a month, which is not bad for a 16-year-old.
3. Work as an Online Writer
(Potential Earning: $10-$30 Per Hour)
Another way you can use your content writing skill is through freelance writing. Platforms like Fiver and Freelancer.com offer many online writing jobs for teenagers, and you can make $10-$30 per hour, depending on the nature of the job and skill.
While there are different types of online writing jobs, here are the commonest which you can consider:
Article writing
Blog post writing
Technical writing
CV writing
Recipe writing
Copywriting
Scriptwriting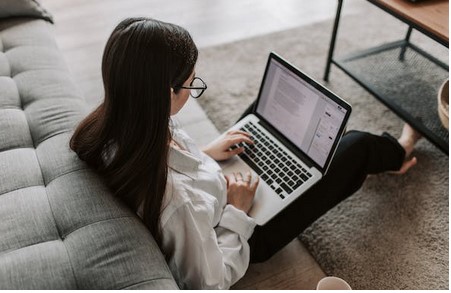 4. Do Online Translation
(Potential Earning: Up to $20 an Hour)
Are you familiar with another foreign language at a native level? If yes, then you should try online translation. You can get these jobs on Fiverr, Jooble, or Freelancer.com and earn up to $20 an hour.
As an online translator, you'll translate blog posts, books, and product descriptions, among other materials, from the comfort of your home.
5. Sign Up for Online Transcription Job
(Potential Earning: $10-$20 an Hour)
Try online transcription if you have a sharp earn, good typing skills, and immaculate grammar.
Transcription is a skill that involves converting audio (including voice and video recordings) into text. So, you'll need some noise-cancelation headphones and an internet-enabled computer to start this job. You may also need speech recognition software to get started.
At 16, you can get online transcription jobs on Fiverr, Jooble, or Freelancer.com.
6. Do Online Paid Surveys
(Potential Earning: Up to $2 an Hour)
Online surveys are probably the easiest jobs you can do online as a teen. You don't require any skills to answer these questionnaires; you can speak your mind since it's all about personal opinion.
The only negative is that these jobs don't pay well. You can earn up to $2 an hour, which won't be enough to settle any meaningful bill. So, perhaps this can be a second or third side hustle but not the main side hustle.
Some places where you can sign up for paid surveys from 13 years are Survey Junkie, One Opinion, Zap Surveys, Swagbucks, and Survey Branded.
7. Try Stock Photography
(Potential Earning: $5-$30 Per Image)
How about turning your photography love into a side hustle? You could take beautiful pictures of people, nature, and events and upload them on stock sites like Alamy, 500px, or Unsplash.
Sites like Alamy and Unsplash allow you to make $5-$30 per image sold, while 500px will enable you to earn percentage commissions from image sales. The best part is that you can do it from 13 years.
8. Review Books Online
(Potential Earning: $1-$60 Per Review)
If you enjoy reading, don't allow this priceless gift to go to waste. Sign up as a book reviewer on New Pages, Booklist, or Online Book Club and earn $1-$60 per review.
This job requires you to read a book, analyze it, and give detailed feedback, and you can start doing it from 16.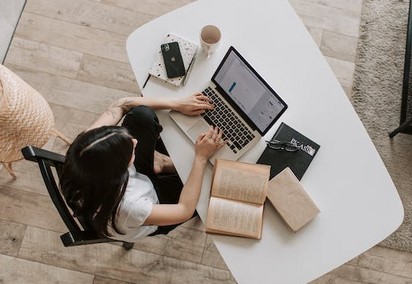 9.Do Data Entry Online Job
(Potential Earning: Up to $10 an Hour)
With only basic computer knowledge, you can comfortably do data entry online. This job involves updating records and entering information into the database, something you can do from home.
At 16, you can get data entry jobs on Fiverr, Jooble, or Freelancer.com and earn up to $10 an hour. So, data entry jobs don't pay the best, but the rates are pretty decent for teens.
10. Opt for Online Proofreading Job
(Potential Earning: Up to $20 an Hour)
Lastly, consider working as an online proofreader. Some clients still prefer human proofreaders over software options because they want their content to have a human touch.
So, do you have impeccable grammar and an eye for misspells or punctuation slipups? Then try online proofreading.
Some places you can get these jobs at 16 include Freelacer.com, Jooble, or Fiverr. While earnings depend on experience and the nature of the work, you can make up to $20 as an online proofreader.
Other Notable Online Job Types to Try at 16
In addition to the above shared online jobs, here are other online jobs for teens to consider:
eSport gaming – Where you can make $9-$500 competing against professional video gamers
Online tutoring – Where you can make $10-$20 an hour on Fiver, Tutor Peers, or Palfish
Items flipping – which involves buying items cheaply on marketplaces and selling them at a profit
Website testing – Where you can make $10 or more an hour giving feedback on a website's user experience
Virtual assistant jobs – The jobs can earn you up to $20 an hour on Fiverr, Jooble, or Freelancer.com.
Remote customer support jobs – A remote customer support agent job can earn you $10-$20 an hour on Fiverr, Jooble, or Freelancer.com.
You can also try video editing, selling products on Etsy, voice narration, graphic design, and social media manager jobs.
Why Get a Job Online at 16 Years?
The reason to get an online job at 16 is that it allows you to be financially independent at a young age. You start learning about money, investments, and saving, which prepares you for a successful financial future.
It also allows you to step out from relying on your parents financially. Moreover, you gain some work experience.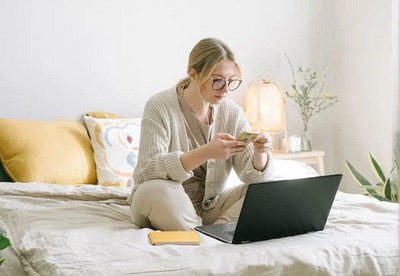 Tips for Getting a Job Online at 16 Years
Here are tips worth remembering when looking for an online job at 16:
Involve a responsible adult – Talk to your parent or guardian to let them know you are searching for a job online. Tell them when you find one and ask their opinion to avoid scams.
Get their permission – Sometimes, you may need an adult's consent to sign up for some jobs or their payment details. So, ask them.
Pursue something of interest – Don't just go for a job because it pays. Go for an online job that interests you, perhaps something along your career path, talent, or skill.
Learn about the payment beforehand – To avoid scams, learn about the payment before applying for the jobs. This is also where a responsible adult can help you.
Get the right equipment – You should have an internet-enabled computer and other necessary equipment.
In conclusion, can I get a job online at 16 Years?
As shared, it's possible to get a job online at 16 and start making money. However, not all jobs accept teenagers, so you must do your due diligence. It's also essential to involve an adult as you'll need their help identifying scams and setting up payment, and you can use the above jobs as a guide to find your niche.
If you want more side hustle ideas, learn how to be better with money at a young age, avoid debt, or discover the secret to building a solid financial future, we have created one of the most robust solutions for this.
Check out our Shop-Resource Center and grab something to change your life today! You'll learn how I started my first side hustles and overcame debt and other crippling financial challenges!
Also Read;