As a teenage kid, all you want is to learn to make money and at least not have to ask your parents or guardians each time you want a few bucks. If that is what you want, I'll explain some ideas on how to make $500 fast as a kid.
Generally, you can make $500 fast as a kid doing paid chores, selling something, offering pet services, doing freelance work or deliveries, becoming a research respondent or party entertainer, running a blog, renting out space, or launching a YouTube channel.
One of these smart ideas could be the difference between becoming financially independent at a young age and over-dependence on an adult for pocket change. So, I bet you want to choose the former, and I'll help you do that.
We'll look at exactly how to make $500 in each case and how long it may take you to make that much. And since we are talking about ten brilliant ideas, you can't miss something intriguing and entrepreneurial to do, regardless of your age.
But first, we'll look at what you can do with five hundred dollars. Let's dive in!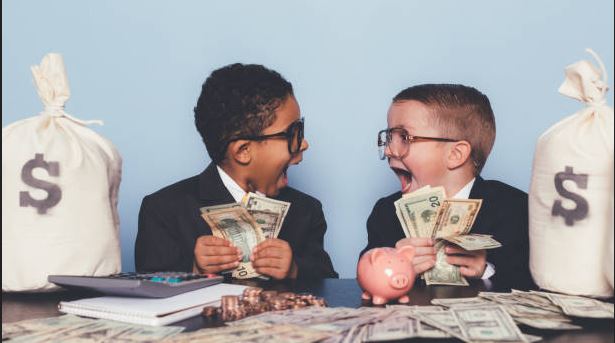 In a rush? Below is a summary of the ten ideas and what to do precisely in each case to make $ 500.
11 Ways to Make $500 Fast as a Kid
| | | |
| --- | --- | --- |
| – | Idea | What to Do: |
| 1. | Do paid Chores | Do paid chores like gardening, cleaning, babysitting, home tutoring, among others, to make $500 a week |
| 2. | Sell something | Sell handmade crafts, used items, personal gadgets, or toys for $500 |
| 3. | Offer pet services | Sign up for pet sitting, dog walking, and dog boarding services on Rover.com. |
| 4. | Do freelance work | Earn up to $500 a week doing writing, web design, proofreading, transcription, or any other freelance work on Upwork. |
| 5. | Do deliveries | Sign up for food, grocery, or package delivery. |
| 6. | Become a research respondent | Sign up as a research respondent on respondent.io to make $500 weekly. |
| 7. | Become a party entertainer | Entertain guests at parties as a clown, comedian, instrumentalist, dancer, or musician. |
| 8. | Run a blog | Launch a blog and earn via paid ads, affiliate marketing, and merchandise sales. |
| 9. | Rent out space | List a spare room, parking space, or storage for renting out to make $500 a month. |
| 10. | Launch a YouTube channel | Start a YouTube channel and earn through paid ad views. |
What to do with $500 as a Kid
$500 may seem too little, but there's a lot you can do with such an amount. Here are some suggestions:
Invest the money in REITs, Certificate of Deposits, money market funds, ETFs, stocks, bonds, or any other investment instrument
Start to build an emergency fund
Start a side hustle
Save up on an interest-yielding account
Start paying down a debt
Fix a car
Get a new bike
Sign up for a course
Go on a trip
Get a medical checkup
Revamp your wardrobe
Gift someone
Make a donation
How to Make $500 Fast as A Kid
Now that you know what to do with $500, let's talk about how to make that much quickly. Well, it involves these ten ideas:
1. Get Paid to Do Chores in The Neighborhood
Consider using your youthful vibrancy to your advantage. So many people around the neighborhood could use your energy, and if you are up for it, you could earn some cash.
I'm talking about performing chores in your neighborhood, which include the following:
Home Gardening
Landscaping and lawn mowing
Run errands
Tutor other kids during school breaks
Babysit kids in the neighborhood
Wash cars in your area
Vacuuming duties
Painting jobs
You can make up to $500 a week or more doing the above chores in the neighborhood, and you don't have to do it full-time. That means this could be your part-time hustle, something you could do when you aren't in school.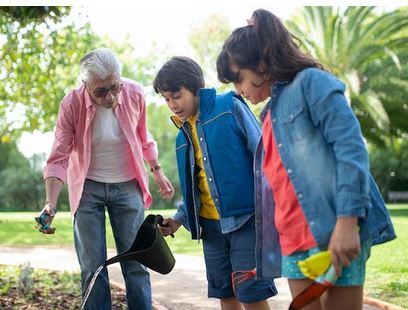 2. Sell Something for $500
There is a lot you can sell for a quick $500. So, this is one idea you can use to make $500 in a day or two. Some of the ideas to consider include:
Handmade craft – If you are handy and can make impressive crafts, consider making and selling them online on Etsy or social media.
Used items – If you've something of value you no longer use, such as clothes, shoes, or anything else, you can list them on ThredUp or any other store and find a buyer.
Personal gadgets – Consider listing computers, game consoles, and other personal devices you no longer use on LetGo or OfferUp and make a quick $500.
Toys – You can also list your favorite toys, be it a bike, skate, or anything else, on GoodBuyGear.com or ShopGoodWill.com and get to make $500 or more.
3. Offer Pet Services
Are you good with our animal friends back at home? Then consider signing up with Rover if you are at least 18 and get to help pet owners take care of these beautiful creations – of course, at a pay.
On Rover, for example, you can make up to $20 an hour for pet-sitting or dog walking. And if you can offer pet boarding services, you can easily make $100 a night. So, ideally, you should be able to make $500 a week offering pet services if you can make $100 a day.
4. Do Freelance Work for $500 as a Kid
Have you considered online jobs for students? You can do a lot from the comfort of your home and make $500 within a week. Platforms like Fiverr and Upwork let you sign up for your account starting from 18 years old, but Fiverr allows you to access the platform starting from 13 using an adult's account.
So, what can you do online to make $500? Well, there's a lot and here are some of the best-paying jobs for teens:
Writing
Web design
Proofreading
Transcription
Graphic design
App development
Editing
Video editing
Bookkeeping
Voice over acting
5. Do Deliveries for $500 as a Kid
Do you have a valid driving license and access to a car, be it your parents'? Then, you can sign up for delivery driver jobs, and there are many options.
Here's what you can do:
Deliver food to people with Door Dash, UberEATs, or GrubHub
Deliver grocery supplies with Instacart
Or deliver packages with AmazonFlex
Overall, you can make $20 or more per hour as a delivery driver, which means you can make $500 within a week or month, depending on the number of hours you put in.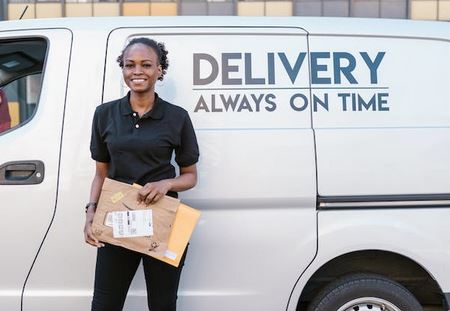 6. Become A Research Respondent
If you are good with research, consider doing it for pay, and there's no better place to start than Respondent.io. You can make up to $100 per research, which means making that much in a day and up to $500 weekly is possible.
Respondent.io allows you access to research in different niches, which means you can pick what suits you and don't have to be an expert to be a respondent. You need to share the facts based on your research and understanding.
7. Become A Party Entertainer
People have parties daily, more so over the weekends, and hire people to entertain them. From wedding venues to private parties, there's the need for the following groups of entertainers:
Clowns
Comedians
Instrumentalists
Dancers
Musicians
So, can you be any of the above? Then you should start branding yourself as a party entertainer and start searching for these gigs in your neighborhood and through social media.
With time, you'll get enough gigs that pay you $500 per event or even more if you assemble an entertaining team.
8. Start A Blog to Make $500 A Month
You can start blogging from any age if you are creative and can write. Most bloggers, however, start from 16 and have a successful blogging career.
With blogging, you can choose a niche you are passionate about, such as travelling, photography, gadgets, education, fashion, gaming, DIY, or any other and share ideas that other people will find interesting.
While there are no guarantees, most starter blogs make $500 or more monthly. It may, however, take time before your blog gains authority on Google.
Some of the ways you can earn through blogging include:
Paid ads
Affiliate marketing – which is simply product recommendation
Guest posts
Merchandise sale
Digital downloads
9. Rent Out Space
Perhaps you are not at home at all times. Or maybe you could have some extra space you rarely use. If so, consider renting it out with your parent's or guardian's consent.
Doing so can earn you $500 within a month without having to do anything other than hand in the keys.
Here's what you can rent out:
Spare room – Rent out an unused room on Booking.com or Airbnb
Parking space – You can share your parking space with other car owners on Neighbor.com
Storage space – You can also share extra storage space on Neighbor.com and earn from it.
10. Launch A YouTube Channel
Lastly, put your creativity into action by starting a YouTube channel. It's free to start, and you can share anything interesting on YouTube. That includes the same things you can share on a blog.
With YouTube, you can make $500 or more monthly from ad views, affiliate marketing, and merchandise sales. For example, 11-year-old Ryan Kaji of Ryan's World YouTube Channel is estimated to be worth $100 million, all thanks to YouTube, and all he does is unbox and review toys for other kids. So, you can do just about anything on YouTube.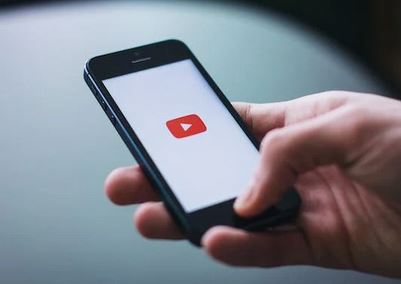 How to Make Money Fast as A Kid Online
Below are some brilliant ways you can make money as a kid online:
Do online freelance work like writing, proofreading, editing, and transcription
Sell used items, personal gadgets, or toys online
Become a research respondent on Respondent.io
Work as a food, grocery or package delivery driver
Create and sell digital downloads like music, video games, and software
Start a blog
Run a YouTube channel
How to Make Money as A Kid at Home
You can make money from home as a kid using any of these ideas:
Working as a freelance writer
Offering proofreading, transcription, graphic design, data entry, or editing services
Work as a remote customer support agent
Offer babysitting services
Offer pet boarding services
Start blogging
Run a YouTube channel
Concluding Thought
Shared above is how to make $500 fast as a kid. Evidently, there are many ways to do it, and all are brilliant ideas.
If you need more ideas to get started, help manage your finances, or make better investment choices once you start making money, visit our store to check out exciting financial resources you could benefit from or sign up for one of our programs.
Also Read: