What if you knew how to make 30k fast? Then you'll be able to start paying for the house you always wanted, a dream car that sometimes appears farfetched, or even an out-of-time vacation you've promised your family.
Well, you can make 30K by getting a high-paying job, freelancing online, selling a valuable asset, flipping things, signing up for delivery services, starting an e-commerce store, getting a second job, renting out extra space, creating a YouTube channel, or starting a blog.
Those are ten ideas you can try out to make $30,000, and it could take a month, several months, or even up to a year, depending on the idea. What's important is that you are consistent with the idea you decide to pursue.
This guide will walk you through all ten ideas while giving examples to help you know what to do exactly to make $30K. We'll look at practical ways you can make that much while sharing relevant illustrations.
Let's dive in!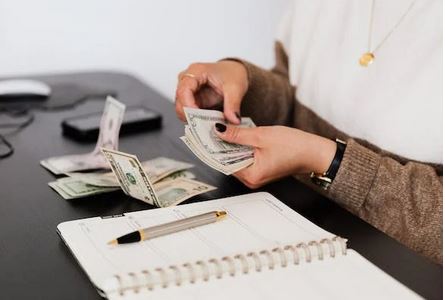 In a hurry? Below is a summary of the ten ways you make 30K plus examples.
10 Ways to Make 30K Fast
| | | |
| --- | --- | --- |
| – | Idea | Example |
| 1. | High-Paying Job | Electrician, medical lab technician, computer support specialist, real estate agent, assistant professor, among others |
| 2. | Freelance Online | Data analyst, web design, web programming, copywriting, accounting, and virtual assistant jobs, among others |
| 3. | Sell A Valuable Asset | Collectible, old cars, precious metal, high-value tools, or expensive jewelry |
| 4. | Flip Things | Websites, houses, furniture, sports equipment, home appliance, vehicles, and designer wear, among others |
| 5. | Delivery Service | Food delivery with Door Dash or UberEATs, grocery delivery with Instacart or Shipt or package delivery with Amazon Flex |
| 6. | E-commerce Store | Dropshipping, handmade crafts, clothing line, subscription box, or education platform |
| 7. | Second Job | Combine two jobs to double your salary. |
| 8. | Rent Out Extra Space | Extra room/apartment, parking space, backyard, or storage space |
| 9. | YouTube Channel | Education, entertainment, or music genre |
| 10. | Blogging | Combine multiple monetization techniques such as affiliate marketing, paid ads, and digital products. |
BEFORE YOU CONTINUE…
Allow me to show you how I reclaimed my financial life from drowning in a sea of debt and trapped in a never-ending cycle of financial despair with over Ksh 3.5 million weighing me down.
Every day was filled with sleepless nights, anxiety, and constant fear of losing everything I had.

But then, against all odds, I discovered a life-changing path to freedom which helped me shatter the chains of debt in just 1.5 years, created a solid financial foundation and started building wealth.
And now, I have packaged all this knowledge in this SIMPLE e-book called Cent Warrior 10-Steps to Financial Freedom for you because I want you to WIN with money and change your family tree.
🟢 Get It here for FREE and change your life forever.
👉⏩ I WANT IT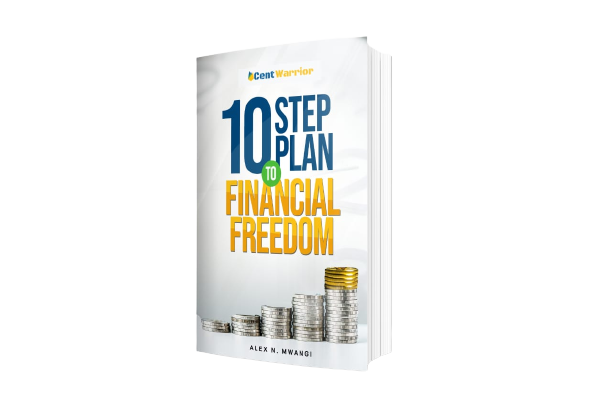 How to Make 30k Fast – A Guide
Realistically, it's not easy to make 30K, especially if you want to do it quickly. That, however, doesn't make it impossible. You have to be smart about it, and here are ten ideas you can try out.
1. Get A High-Paying Job
Why don't you find jobs that make 30,000 a month? According to Investopedia, here are jobs that pay over $35,000 a month:
Electrician jobs
Medical laboratory technician jobs
Computer support specialist
Wind turbine technician
Industrial machinery mechanic
Remember, if you make $35K a month, you'll earn $420 a year, which is a handsome package.
Those are, however, not the only jobs that allow you to make at least $30K. You can also try being a library assistant, assistant professor, web system analyst, or real estate agent.
2. Freelance Online
Staying on a government or private entity's payroll may not be your cup of tea. If so, consider doing freelance work. You can share your expertise on a freelance platform like Upwork and make $30K.
On Upwork, for example, several jobs pay $40-$100 and some up to $200 an hour, making it possible to make $30 within a few months.
Let's say you get a well-paying project that pays you $100 an hour, and you decide to work 5 hours a day, five days a week;
Doing so allows you to make $500 a day and $2,500 a week. Consequently, you'll make $10K monthly, which means you can hit your$30K target in three months.
Some of the highest-paying jobs on Upwork include:
Data analyst
Web design
Web programming
Copywriting
Accounting
Virtual Assistant
Project manager
AI professional
Business Consultant
Social media specialist
App Developer
Editor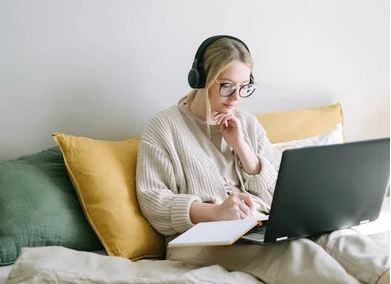 3. Sell Off A Valuable Asset
Do you have a high-value asset you can sell? It could be collectibles like sports cards, coins, antiques, or toys. If so, you can sell them on eBay or Craigslist.
It could also be precious metal or expensive jewelry like a wedding ring, luxury watch, or pricey necklace, which you can sell on Worthy.com.
Other things to sell high include an old car or house or an expensive tool.
4. Flip Things
Are you good with buying old stuff, fixing them a bit, and selling them high? Then get into flipping things.
Some things you can flip and make up to $30K within a few months include websites or blogs, which you can do on Flippa.com or BizBuySell.com.
With website flipping, you can make up to 30-40 times what the website makes monthly. For example, if you buy a website making $200 a month and you manage to improve it, now making $1,000, you can make $30,000-$40,000 from its sale.
In addition to flipping websites and blogs, you can also flip the following and make $30K within a few months:
House
Furniture
Sports equipment
Home appliance
Vehicles
Designer wear
Music instruments
Baby gear
Expensive cameras
You can flip most of these things on Craigslist, Swappa, and eBay.
5. Sign Up for Delivery Services
Do you have a car you could use full-time to run deliveries? If yes, you should sign up with the best-paying delivery services like Door Dash, UberEATs, Instacart, Shipt, and Amazon Flex and earn $18 – $25 an hour.
Let's say you earn an average of $20 an hour and you work 8 hours a day, five days a week;
Then you'll make $160 a day, $800 a week, and $3,200 monthly. If so, you'll earn $38,400 in a year.
You can deliver food with Door Dash or Uber EATs and groceries with Instacart or Ship. But when it comes to package deliveries, go for Amazon Flex.
6. Start an Ecommerce Store
By 2026, 24% of all retail-based purchases will be online. What's even more interesting Is that 74% of shoppers today shop online no less than once a month. Clearly, there is no better time to start an e-commerce store than now.
Some of the best e-commerce business ideas you can adopt and start making $30K include:
Dropshipping business
Handmade crafts store
Online clothing line
Subscription box
Education platform
7. Get A Second Job
Perhaps you can only make $15K at your current job. What if you take another job if you have the skill and the time?
If you do, it'll be easy and realistic to make $30K, whether it'll take a month or several months.
Sometimes, it may mean returning to school to obtain a new skill that will help you land a second job. If so, give it a try.
8. Rent Out Extra Space
Could you rent out an extra room/apartment, parking space, backyard, or storage space? Then take advantage of it and list it for rent out.
Note that this won't earn you $30K a month unless you have a massive bungalow with so many rooms you want to rent out. It'll take a few months or even a year to get to $30K.
For example, given that the average Airbnb earnings in the United States in 2021 were $44,235, you can expect that much or slightly less if you have decent space.
Overall, here are the spaces you can rent out and where to do it:
Spare room/apartment/villa on Airbnb, VRBO, Booking.com, or Home Away
Parking space on Neighbor.com, Just Park, Spacer, or Spot Hero
Storage space on Neighbor.com, Stow It, Spare Foot, or Store at My House
Office space on Peer Space
Backyard space on Peer Space
9. Create A YouTube Channel
Did you know that YouTube is the 2nd most used search engine (after Google) and the 2nd most used social media network (after Facebook)?
Well, yes, according to studies, and that's good news for creatives, as YouTube provides them with a platform to showcase their creative content and earn from it. A perfect example is the young Ryan Kaji, whose toys unboxing channel Ryan's World make over $20 million yearly.
Overall, the most watched genres are education, entertainment, and music. So, if this is an area you are talented or skilled, pursue it.
On average, you can make $6-$18 per 1000 ad views on YouTube. So the $30K goal is attainable if you can amass millions of views.
10. Start A Profitable Blog
Lastly, consider starting a blog and making money on it. You can share informative and educational content and earn from paid ads and product recommendations (affiliate marketing).
Additionally, you can sell digital products such as e-books, audiobooks, downloadable programs and software or even physical merchandise.
Remember, this is a passive idea, which means you can earn from your blog for a while. It, however, takes time, especially if you are a newbie.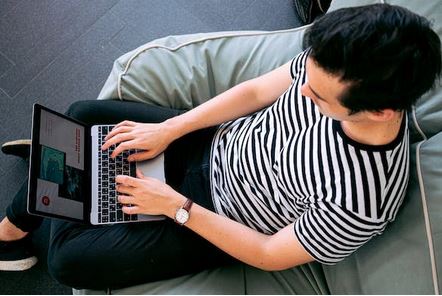 30k A Month Is How Much a Year?
30,000 by 12 months gives us 360,000. So, 30k a month equals $360K a year, enough to pay a house deposit, buy a dream car, vacation, invest, and clear a crippling debt.
How to Make 30k A Month
You can make 30K a month using any of these ideas:
Start a YouTube channel
Get into online freelancing and pursue the highest-paying gigs
Find a high-paying job
Start an e-commerce store
Flip high-value items such as websites/domains, houses, vintage cars, equipment, and musical instruments.
Work two jobs
How to Make 30k Fast as A Kid
Making money as a kid is generally difficult, mainly when you aim to make $30K. It's, however, not farfetched. You can do it, as so many kids are doing it.
For example, you can start by launching a YouTube channel to share entertaining, informative, and fun content. You can also freelance online if you are over 18, create an e-commerce store with your parent's help, or flip high-value items online.
Remember to involve your parent if you are not 18 yet, as their advice and direction is invaluable in the business world.
Concluding Thought
Now you know how to make 30k fast. It takes the above and several other intelligent ideas you may find to do it. Remember, while we are talking about making $30k fast, sometimes it may take more than a month to do it. So, stay patient and steadfast.
Meanwhile, check out my online store to find resources that you can use to plan your financial freedom, budget your money, and win the game of debt. You'll indeed get inspired!
Also Read: