Imagine making $70 an hour or a day working part-time! There's just a lot you can do with such an amount, and today, I'll expose you to brilliant ideas on how to make $70 fast.
You can make $70 fast through a high-paying job, online surveys and research, cashback and signup bonuses, freelance work, babysitting and pet-sitting, selling stuff, handyman work, playing video games, and being a delivery driver.
You don't have to do everything, but it takes one of these 11 ideas to make your $70 fast. The term fast could mean an hour or a day, depending on the nature of the job and your experience.
However, before discussing these money-making ideas, let me help you understand what you can do with a quick $70. That'll at least motivate you to start implementing the ideas I'll share.
So, let's jump in!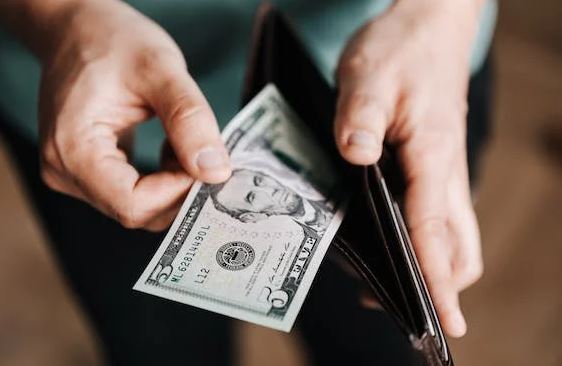 In a rush? The table below gives an overview of the 11 money-making ideas and what to do to make $70 quickly.
11 Ways to Make $70 Fast
| | | |
| --- | --- | --- |
| – | Money-Making Idea | What to Do: |
| 1. | High-Paying Job | Find a per-hour offline job to earn $70 an hour. |
| 2. | Online Surveys and Research | Sign up with online survey and research sites like InboxDollar, Swagbucks, and Survey Junkie. |
| 3. | Cashback and Signup Bonuses | Claim cashback from online purchases and signup bonuses from survey sites |
| 4. | Freelance Work | Sign up for online freelance work on Upwork or PeoplePerHour.com. |
| 5. | Babysitting and Pet Sitting | Take care of kids and pets in your neighborhood for a pay. |
| 6. | Sell Stuff | Sell jewelry, old electronics, or handmade crafts online. |
| 7. | Space Renting Out | Rent out an extra room, storage space, or parking. |
| 8. | Online Lessons | Offer academic, ESL, or music lessons online. |
| 9. | Handyman Work | Search for handyman work on Indeed, Glassdoor, ZipRecruiter, LinkedIn, or SimplyHired. |
| 10. | Playing Video Games | Earn money playing video games with Blackout Bingo, Inbox Dollar, Swagbucks, Mist Play, Bingo Cash, and Solitaire Cash. |
| 11. | Delivery Driver | Get paid to deliver groceries, food, and packages. |
What You Can Do with the $70
$70 is enough to buy different things, and here are some suggestions:
New clothes or shoes
An electronic
New book
Beauty products
Video games
Fitness equipment
Jewelry
Smartwatch
Budget bike
Kitchen appliance
Pet
Remember, you can also get a discount local plane ticket, treat yourself and someone else to a nice meal, or sign up for an online course for $70. Likewise, you can give $70 as a donation to a good course, which feels nice.
So, you can't despise $70. Besides, the more $70 you make, the more you can save up and reach a much higher money goal.
How to Make $70 Fast
Now that you know what you can do with $70, let's talk about how to earn that much more quickly. The ideas include the following:
1. Get A High-Paying Job
How about you find an offline job that pays you $70 an hour or more? Though you may not be aware, there are so many jobs that pay that much, and here are the most notable ones:
Commercial pilot
Orthodontist
Psychologist
Psychologist
Consultant
Life coach
Massage therapist
Interior designer
Speechwriter
Commercial truck driving
You can find these jobs on Indeed, Glassdoor, LinkedIn, and ZipRecruiter, among other job sites.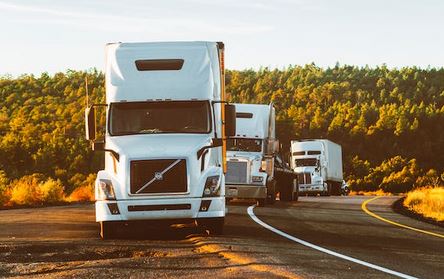 2. Participate in Online Surveys and Research
You can make $70 from online surveys and paid research.
Let's start with online surveys;
Survey sites like Survey Junkie, Branded Survey, MyPoints, and Inbox Dollar allow you to make $1-$3 per survey – though in redeemable points form. So, if you can do at least 70 surveys, you can make $70. That's in addition to the signup bonuses I'll discuss in the subsequent number.
Unto paid research;
Research sites like Respondent.io and Pinecone Research allow you to make money from responding to research, which is slightly more detailed than online surveys. You can earn $70-$100 per research on a site like Respondent.io.
3. Claim Cashback and Signup Bonuses of Up to $70
Have you ever thought of claiming cashback from online purchases? Well, you've been losing a lot of money if you haven't been doing so.
Shopping apps like Ibotta, Dosh, Checkout51, Rakuten, and Honey all allow you to claim cashback from online purchases, and you can claim as much as $70 or more.
You can even claim cashback on meals with Seated App or on gas purchases with Upside.
What's more, if you sign up for online surveys with Swagbucks or MyPoints, you can claim a $10 welcome bonus and $5 if you sign up with InboxDollar.
4. Do Freelance Work for $70
Would you love to work remotely? You can do many online jobs from home and make $70 within an hour or day. One of the best-paying freelance sites is Upwork, and here are some of the jobs you can do for a big cut:
Copywriting
Graphic design
Virtual assistance
Data analysis
Web design
Web development
Editing
Customer support
Programming
Project management
5. Babysit or Pet-Sit at Home
If you've enough time and space at home to care for kids or pets, you can make as much as $20 an hour. That means you only need to work for 4 hours at most to make $70 a day.
Some of the best-paying sites are Care.com, SitterCity.com, and TrustedHouseSitters.com. Alternatively, you can check out clients around your neighborhood on Indeed and Craigslist.
6. Sell Stuff for $70
You can sell a lot for $70 and make the money within a few hours. You have to think carefully, and below are some suggestions:
Jewelry – If you have expensive jewelry you no longer wear, you can sell them on Worthy.com and make as much as they are worth.
Old electronics – Consider selling home electronics like DVDs, music players, video games, and computers you no longer use on OfferUp or Craigslist and make a quick $70.
Handmade crafts – If you are handy, consider making crafts and selling them on Etsy or Facebook and make as much money as possible.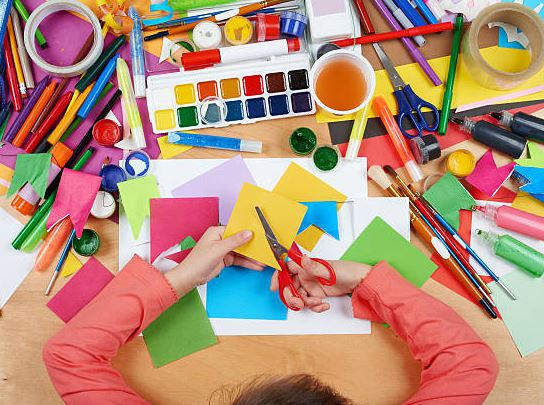 7. Rent Out Extra Space
You could also make $70 daily or a week from your unused space. That includes an extra room, apartment, garage, storage, or parking space.
For example, you can make $70 a night renting out your unused room or apartment on Airbnb, Booking.com, and other space-sharing sites.
Similarly, you can share parking, storage, or garage space on Neighbor.com and make $70 within a week or less. So, allow your unused space to make you money.
8. Offer Lessons Online for $70
How about you share your knowledge and make money out of it? Well, there's a lot you can do online as a tutor and make money, and here are some brilliant ideas:
Academic tutoring – This involves teaching school-going kids school-related subjects like mathematics and science
ESL (English as A Second Language) – This involves teaching international students the English language. It suits English natives more or non-natives who can speak native-level English.
Music – This involves teaching various instruments like guitar, piano, and violin, among others, online
You can visit PrePly.com, TeacherOn.com, or LinkedIn today to check out the above tutorial jobs. Depending on your experience and field, you could earn $15-$30 an hour to offer online lessons. That means making $70 within a few hours every day is possible.
9. Do Handyman Work
If you are hands-on and can help people in your neighborhood do various handyman work, you can easily make $70 within a day. That includes these jobs:
Landscaping and gardening
Plumping work
Electrical work
Home repairs
Installations
Hose to house moving
Cleaning and vacuuming
You can get these jobs on Indeed, Glassdoor, ZipRecruiter, LinkedIn, or SimplyHired. These sites connect you to clients near you, which makes it easy to commute from home.
10. Get Paid to Play Video Games
Instead of playing video games for fun, why don't you do it for pay? So many apps allow you to make money playing video games, including Blackout Bingo, Inbox Dollar, Swagbucks, Mist Play, Bingo Cash, and Solitaire Cash.
Though you may need to sign up with several platforms and play the video games more often to make $70, it's one of the fun ways to make money, thus a worthy consideration.
11. Become a Delivery Driver
Lastly, you can make $70 within a day or two working as a delivery driver, and there's a lot to deliver. From food and groceries to packages and gifts, you can make $15-$30 as a delivery guy.
For example, you can sign up with UberEATs, GrubHub, or DoorDash to deliver food, Instacart to deliver groceries, or Postmates or Amazon Flex to deliver packages.
All you need to sign up is a decent car or motorbike and meet the delivery company's minimal requirements.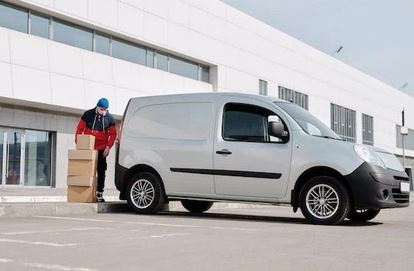 How to Make $70 An Hour
Though making $70 or more in an hour is difficult, you can make it by working as a freelancer. Some of the highest-paying freelance jobs include copywriting, project management, web design, app development, graphic design, data analysis, and programming.
You can also make $70 working as a commercial pilot, medical practitioner, consultant, life coach, massage therapist, or security adviser.
How to Make $70 A Day
Below are some brilliant ideas to make $70 an hour:
Freelancing online
Working as a delivery driver
Babysitting or pet-sitting
Becoming a research respondent
Renting out space on Airbnb or Neighbor.com
Doing handyperson jobs
How to Earn 70 Dollars Fast as A Kid
As a kid, there aren't many money-making opportunities open to you. However, if you are at least 18, you can try the following ideas to make $70 or even up to $200:
Do freelance work online, such as freelance writing and proofreading
Answer online surveys and do paid research
Babysit or take care of pets around your neighborhood
Offer music or other lessons online
Do handyman work around the community, such as landscaping and yardwork
Sell things like handmade crafts and gadgets you don't use
Concluding Thought:
Now you understand how to make $70 fast. We've shared how you can do it by getting a better-paying job, participating in online surveys and research, claiming cashback and welcome bonuses, freelancing online, and doing babysitting and pet-sitting work.
We've also seen how you can sell stuff, do a handyperson job, play video games, and work as a delivery driver. Those ideas should surely inspire you to start making the money.
If you need more ideas on what to do or perhaps put your financial house in order or make better financial decisions, check out the resources on our online shop. We've lots of materials to help you improve your financial well-being.