$100! That's how much you can make a day if you master how to make $25 an hour and get to work 8 hours a day. And while this may seem like a tall order, it's not.
You can make $25 an hour as an online tutor, freelancer, pet sitter, handyman, delivery driver, user experience tester, online researcher, and by selling used items online.
So, ideally, you can copy about eight ideas to start making $25 an hour and up to $100 a day if you put in some eight hours. And if that's the case, you can imagine how much you'll make in a month or a year if you are consistent.
We'll look at that and many more. Here's what I'll help you answer in this post:
How much is $25 an hour in a year?
How can you make $25 in an hour?
How can you make $25 without a degree?
How can you earn $25 from home?
Let's dive in!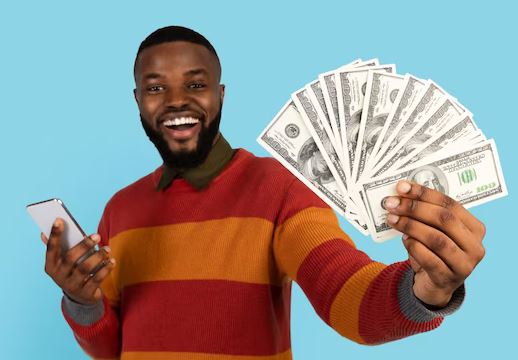 In a rush? Below is a summary of the eight ways you can make $25 an hour:
How to Make $25 An Hour Online – Quick Summary
| | | |
| --- | --- | --- |
| – | Money-Making Idea | What to Do: |
| 1. | Online Tutoring | Sign up with PrePly as an online tutor. |
| 2. | Online Freelancing | Sign up with Upwork as an online freelancer. |
| 3. | Pet Sitting Services | Find pet boarding, pet daycare, house sitting, drop-in visits, and dog walking pet services on Rover. |
| 4. | Handyman Services | Become a tasker on Task Rabbit. |
| 5. | Delivery Driver Services | Deliver food with DoorDash, groceries with Instacart, packages with Amazon Flex, or people with Uber. |
| 6. | User Experience Testing | Become a user experience tester on UserTesting.com. |
| 7. | Online Research | Do paid online research on Respondent.io |
| 8. | Selling Used Items Online | Sell used items on OfferUp, Poshmark, Sideline Swap, Mercari, Facebook Marketplace, eBay, and Craigslist. |
25 An Hour Is How Much a Year?
Let's assume you work at least 4 hours daily and make $25 each hour. If so, then you'll be earning $100 a day.
Suppose you work only five days a week (Monday-Friday), then you'll make $1,000 weekly.
Given that a year has 52 weeks, and we multiply $1000 by 52, that'll give us $52,000. So, you'll be making $52,000 a year.
That's enough to invest, buy a property, pay down a mortgage loan or any other heavy debt, buy a car, and do many other stuff. You could live comfortably making that much yearly.
8 Ways to Make $25 An Hour
After looking at how much you can earn a year making $25 an hour, here are ways to make them money:
1. Online Tutoring
People are thirsty for knowledge, and most don't want to enroll in a physical school to study. So, they resort to learning online, and that's where you come in.
So, if you want to share your expertise for pay, you can start working as an online tutor. Interestingly, you don't need to be a trained teacher or to have a teaching degree to do it, as a platform like PrePly allows you to sign up.
PrePly takes 18-33% of what you make on the platform, and the more hours you work, the less their commission. While the average tutor earns $18.30 on PrePly, some expert tutors earn $38.90-$50, and some even more than $50 an hour.
So, it could be a fantastic stop if your target is at least $25 hourly. Overall, here are some of the best-paying online tutoring subjects on PrePly:
Sales
Law
Corporate Finance
Sign language
Programming Languages
Public Speaking
Foreign languages like Dutch, Latin, Danish, and German
Statistics
Acting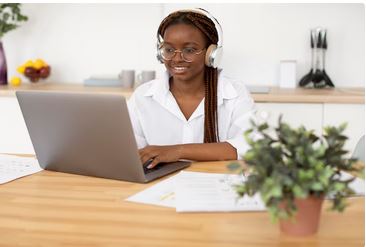 2. Online Freelancing
Like many people who prefer to study from home, an equally significant number also choose to work from home. So, do you wish to work from home? Then, consider online freelance work.
The advantage of online freelance work is that you've work flexibility and time flexibility. Not only can you choose your jobs or clients, but you also choose the time to work.
What's more. The pay is good. A site like Upwork offers some of the highest-paying online freelance jobs, some paying up to $100 an hour or even more. Overall, here are some of the jobs that pay $25 or more an hour on Upwork:
Public Relations
Photography
Editing jobs
Digital marketing jobs
Accounting jobs
Copywriting
Business consultancy, among others
3. Pet Sitting Services for $25 an Hour
Are you an avid animal lover looking for extra cash? If so, you could profit from your love for our animal friends if you help owners care for them.
In that case, you can join Rover to apply for any of these pet-sitting jobs:
Pet boarding – which involves looking after the pet overnight at your home
Pet daycare – which involves taking care of the pet during the day at your home
House sitting – which involves looking after the pet at the client's home
Drop-in visits – which include making a 30-minute stop to check on the pet and possibly feed it
Dog walking – which involves taking dogs for a short 30-60-minute walk
Depending on the client and the nature of the pet-sitting job, you can make up to $30 or more an hour if you count the tips working as a pet sitter.
4. Handyman Services
Perhaps you are not the type to sit behind the computer to work and would instead love to be out in the field doing odd jobs. If so, then you can work as a handyperson on Task Rabbit.
You can earn $30 an hour if you are good at your craft or even more if you factor in the tips. You'll need to sign up as a tasker, and that'll allow you to apply to offer services like:
Painting
Plumbing
Home repairs
Electrical work
Junk pickup
Yardwork
TV mounting
Furniture assembly
Home cleaning
Light installation, among many others
5. Delivery Driver Services for $25 an Hour
Do you own a car and would love to use it to make money? Then consider working as a delivery driver, and there's a lot you can deliver.
For example, you can deliver food with DoorDash and get to make $25 an hour if you factor in the tips. You can also shop for groceries and deliver them to the client's doorstep. This one is slightly involving, so the chances of getting tips are much higher.
And if you don't fancy the idea of shopping for delivering food, you can deliver packages instead with Amazon Flex and also get to make that much. And lastly, you can consider working as a ride-sharing driver on Uber and get to deliver people instead. 
So, there's just a lot of options. However, it's essential to be strategic about your approach as a delivery driver if you ever want to average $25 or more an hour. For example, here's how to make 25 an hour with DoorDash:
Target rush hours, as that's when clients pay the best
Hand around the busiest spots in town
Be hospitable and treat all clients respectfully to boost your chances of getting tips
Be flexible according to the client's request while also maintaining a safety approach
Take advantage of referral bonuses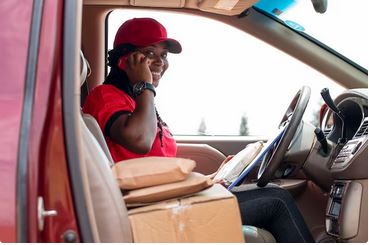 6. User Experience Testing
Before apps are released to the public, owners mostly pay people to test them and give honest feedback. That's what user experience testing is all about and applies to websites.
If you are interested in such a job, visit UserTesting.com to check them out. There. You'll earn about $10-$15 per 20-minute session, which means you can make $25 or more an hour.
7. Online Research
Companies and product owners are looking for views, and they are ready to pay for it. So, if this is something you can do, you can check out the latest online research and survey jobs on Respondent.io.
You can make $50-$100 per project or even more, and most projects don't take more than an hour. While some research tasks may require some expertise, you can still do most of them without any particular experience.
So, this is a fantastic side hustle when you want the extra cash but do not have the work experience but only academic qualifications. In that case, it best suits students.
8. Selling Used Items
Lastly, you can make a quick $25 an hour selling items you no longer use. It could be old clothes, shoes, electronic gadgets, tools, or other home goods.
Some of the best platforms to list your used items for sale are:
OfferUp – Best for electronics, apparel, and home goods
Poshmark – Best for clothes, shoes, watches, and accessories
Sideline Swap – Best for sports equipment
Mercari, Craigslist, Facebook Marketplace, and eBay – Best for all household goods, furniture, appliances, electronics, equipment, and tools, among others)
How to Make 25 An Hour Without a Degree
While a degree gives you some advantages in some jobs, it's not everything. You don't need one to pursue some jobs, and perfect examples are as follows:
Online tutoring on PrePly
Online freelancing on Upwork
Food delivery services with UberEats and DoorDash
Grocery shopping with Instacart
Pet sitting services on Rover
Handyman services on Task Rabbit
User experience testing on UserTesting.com
How to Make $25 An Hour from Home
You don't have to move away from the comfort of your home to make $25 an hour. You can do it right there from the comfort of your couch, and here are some fantastic ways to do it:
Offering online lessons on PrePly
Freelancing online, more so on Upwork
Offer pet daycare and pet boarding services
Serve as a user experience tester on UserTesting.com
Sell used personal stuff on Mercari or Craigslist
Concluding Thoughts On How to Make $25 An Hour
As shared, there are numerous ways to make $25 online. You can offer online tutorials, freelance services, pet services, handyperson services, or delivery services, and you can also do user testing and online research or sell used items.
As you consider the ideas, you may want to know how to budget better, save, and invest your money. Or maybe you are struggling to get out of debt. You can get valuable resources on such issues on our online store. So, head there to discover what suits you and redefine your financial path.
Also Read: