When most people think of how to make 10k fast, they think of easy gateways like robbing someone, gambling, or perhaps drug peddling. But realistically, there are better and, more importantly, legal ways of making $10,000, and I will share them with you.
You can make $10k fast by blogging, launching a YouTube channel, tutoring online, selling an online course, freelancing online, space-renting, ride-sharing, running an e-commerce or consulting business, or selling something valuable.
So, ideally, there are at least ten ways you can earn $10k. Some of these ideas may make you $10k daily, others in a month, and some up to 6 months.
Remarkably, some of the ideas are passive income generators. That means you don't have to work for money day in and day out.
In addition to sharing the incredible ideas, I'll share with you tips you can use to come up with your business idea, perhaps something that is not on this list.
Let's jump in!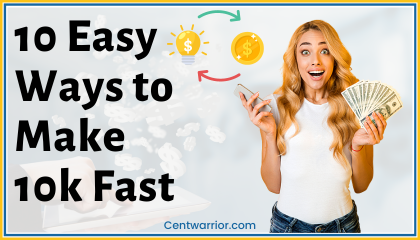 BEFORE YOU CONTINUE…
Allow me to show you how I reclaimed my financial life from drowning in a sea of debt and trapped in a never-ending cycle of financial despair with over Ksh 3.5 million weighing me down.
Every day was filled with sleepless nights, anxiety, and constant fear of losing everything I had.

But then, against all odds, I discovered a life-changing path to freedom which helped me shatter the chains of debt in just 1.5 years, created a solid financial foundation and started building wealth.
And now, I have packaged all this knowledge in this SIMPLE e-book called Cent Warrior 10-Steps to Financial Freedom for you because I want you to WIN with money and change your family tree.
🟢 Get It here for FREE and change your life forever.
👉⏩ I WANT IT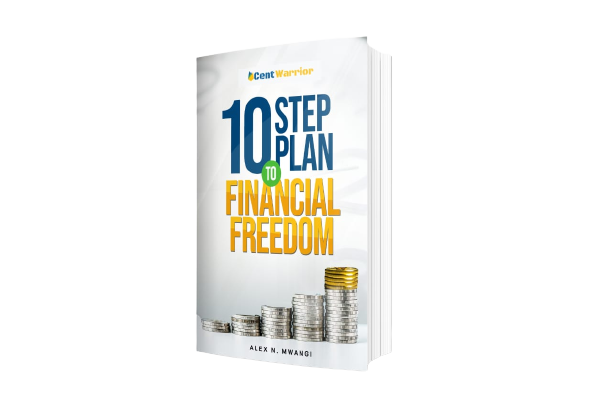 How to Come Up with The Best Way to Make 10k Fast
Below are ways you can develop a business idea that earns you $10k or more monthly or after a few months:
a) Look into Your Skillset
You wouldn't want to get into something you've no idea. Putting your money in a business you can run is essential, which means an option matching your skillset.
The same goes for applying for a job. For example, looking for a marketing job or starting a marketing business makes sense if you are a good marketer. You can do affiliate marketing, become a marketing consultant or flip things for profit.
b) Consider Your Interests
We all have talents and hobbies, and sometimes our talents and hobbies can be our source of income. The truth is that some of the wealthiest people in the world are not entrepreneurs or inventors. Some are sportspersons, talk show hosts, musicians, and movie stars, while others like Joanne K Rowling, James Patterson, and Nora Roberts.
That clearly shows that talent pays, and you have to find yours.
c) Solve A Problem
According to personal finance expert and author Dave Ramsey, 'If you help enough people, you wouldn't have to worry about money.'
That's true, considering that people will pay you for the solution you'll be providing.
Look around to see what's ailing people. Identify something they struggle with that you can fix or give a better option and pursue it as a business.
Being a good entrepreneur is about finding a solution to an existing problem, which becomes a win-win for everyone.
d) Invent If You Can
Some of the wealthiest persons globally invented something. Just mentioning the name Bill Gates and Microsoft comes to mind, Mark Zuckerberg and Facebook pop up, or Elon Musk and Tesla or PayPal crosses the mind.
Even in history, people like Henry Ford (who invented the Ford Motor Vehicle) and Alfred Nobel (who started the Nobel Prize) were considered among the wealthiest.
So, think of an invention as your way to not only make $10k but your first million dollars.
e) Improve What Already Exists
It's not a crime to improve an existing product or service as long as it's not intellectual property.
We all want better food, transport, consultancy services, and customer experience. If you can deliver on the better part of what's already there, people can pay you for that.
Just look around, identify something you can do better than what's there, and go for it.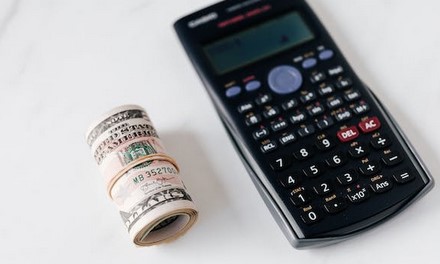 f) Ask Around
Sometimes all it takes to know what could work around you is to ask. Start with the people closest to you, such as your family and friends, as they are less likely to lie (to you). Then stretch to the neighborhood and ask the consumers.
Once you find a common problem or something they wish could have been better, research it. You could end up with such an unrivaled business idea.
g) Provide A Cheaper Alternative Yet Quality
Everyone wants to save money, and as long as it's quality and good value, we can't wait to pounce on the opportunity.
After studying the market, determine how you can beat the existing competition, and one way is to offer the consumers a cheaper (yet quality) alternative.
You, however, have to be tactical about not grazing your competition and not selling too low to affect your profit margins or appear too cheap.
10 Ways On How To Make 10k Fast
With the above seven ideas in mind, here are ten ideas to use to make 10k fast:
1. Start Blogging
According to author and businessman Robert Kiyosaki, 'You become financially-free when your passive income exceeds expenses.' One way to create a passive income stream that covers your daily expenses and more is to start a blog.
With a blog, you can share valuable information and earn through affiliate marketing and ads. With ads, readers don't have to buy what you are recommending but only view the ads on your blog posts.
Though it's not a given, an established blog can bring in $10k within 1 – 2 years, which is terrific.
2. Launch A YouTube Channel
YouTube is another platform that allows you to earn passive income through ads and affiliate marketing. And, like blogging, you can run a YouTube channel in your interest area.
For example, we've top-earning YouTubers who are musicians, comedians, home cooks, fashion designers, life coaches, and gaming freaks, to name a few.
The views will find you if you have excellent and unique content. On average, you need about 1000 views to make $5-$18 or more based o the niche and your target country. That means you need slightly over a million views, and the best part is that the sign-up is free
3. Tutor Online
There are teaching opportunities online, and you don't have to be a trained teacher (though it's a plus) to sign up.
You can teach ESL (English) if you can spark native-level English. Alternatively, you can help school-going kids prepare for exams and tackle their assignments as an academic tutor.
As a tutor on Qkids, PrePly, Skooli, VIPKid, or OutSchool, you can make an average of $20 an hour. That gives you $100 a day if you do 5 hours, which means you'll need about three and a half months to earn $10k.
4. Sell an Online Course
If attending online classes every day is not your cup of tea, but you are passionate about teaching, you can create and sell an online course. This is another skillfully crafted way of earning passive income.
Platforms like Thinkific, Udemy, Teachable, and Skillshare allow you to create and sell your online course. Remember, the course can be in an academic or nonacademic field, which means it can be about anything as long as it complies with the platform guidelines and terms.
These platforms allow you to make up to $200 per course or subscription, which means you only need 50 interested people to make your $10k fast.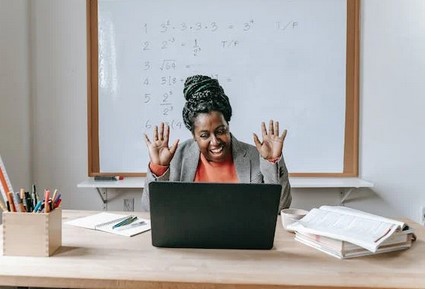 5. Become an Online Freelancer
Are you a good writer, editor, web designer, marketer, social media manager, graphic designer, researcher, or SEO expert? If so, then you should start working as a freelancer online.
You can find most online jobs on Upwork, People Per Hour, Fiverr, Guru, and other freelance platforms. Depending on the type of online job and your skill as a freelancer, you can make $20 – $100 a day and $10k in about 3 ½ months.
6. Rent Space On Airbnb
The average earning per room per night on Airbnb is about $137. Quick math tells you you need 73 nights to make $10k. However, the time can be short if you rent out more rooms.
So, do you have an apartment or a well-furnished room you could spare for a few months? Then, consider listing it on Airbnb and waiting for someone to rent it out.
You can also consider alternatives such as VRBO, Homestay, and Booking.com, which also offers you the opportunity to earn from your space, like Airbnb.
7. Share A Ride Everyday
Do you own a car that you don't regularly drive? Or perhaps you don't mind picking up and dropping off a few passengers on your way to and out of work or on weekends.
Then give ride-sharing a chance.
Platforms like Uber, Lyft, and Bolt allow you to make up to $20 an hour, depending on location, sharing a ride. The advantage is that you only pick up requests when you want to, and you can choose your preferred routes.
At $20 an hour, you can make $100 a day working 5 hours, meaning you can make $10k in less than four months.
8. Run an E-commerce Business
Studies show that 95% of purchases will be solely e-commerce-facilitated by 2040, and today, 81% of buyers choose to check out a seller online before buying.
Moreover, 60% of shoppers start their search online, and 34% prefer visiting an online store rather than going to a physical store.
That clearly shows that the future of business is e-commerce, and if you want to succeed in the business space, you should assert your presence online.
Many options exist, including dropshipping (via social media), Amazon FBA, Etsy, and running your Shopify store. And though it may take time to establish your brand, you may start making up to $10k over time.
9. Start A Consulting Business
Are you proficient in a specific field? It could be healthcare, nutrition, construction, accountancy, SEO, digital marketing, finance, leadership, IT, law, fitness, or another.
You can establish your consultancy firm and start serving people if you have the necessary qualifications and permits.
Since you'll be selling a service, clients will pay you for the consultancy, and you can price the service however you want. For example, consultants in the medical and legal sectors can easily make $10k monthly and others within a week.
10. Sell Something Valuable That You Own
If you've something of value, such as a vehicle, expensive jewelry, high-end electronics, a superbike, expensive fitness equipment, or collectibles, you can sell them to raise your $10k.
This is perhaps the fastest way to make $10,000 if you can find a buyer. Of course, it does not apply to everyone, as few people can find something to sell for $10k.
Moreover, it may mean losing something you are attached to and are probably unwilling to go.
And before I forget, you can also sell your blog or website for $10k if it's worth that much. You can check its value on Siteprice.org and worthofweb.com.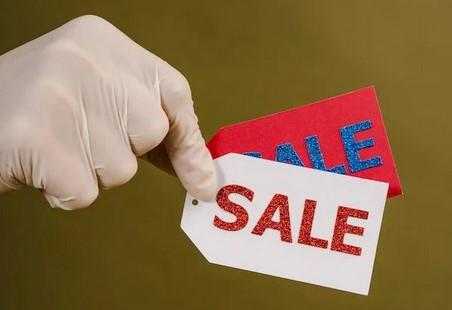 How to Make 10k Fast Online
Generally, there are many ways you can make $10k fast online. The commonest ones include:
Start a blog and earn through ads and affiliate marketing
Start a YouTube channel and earn through views
Open an online store and sell directly to customers or via Dropshipping
Start a consultancy firm
Sign up as an online freelancer
Create an online source and sell it on Udemy, Teachable, or Skillshare
How to Make 10k Fast as A Kid
As a kid, you probably don't have time to work full-time as you're in school. That means the perfect business idea is one that earns your passive income. For one, you can consider starting a YouTube channel, blog, or both to share content and earn through ads and views.
You can also sell products directly through the website or YouTube channel or sign up for an affiliate program. But depending on age, you may need an adult's help to prepare things.
How to Make 10k A Month Fast
By working smart, you can make $10k within a month, primarily if you pursue a passive income idea. Perfect examples are blogging, launching a YouTube channel, and renting space via Airbnb or Homestay.
You can also try to freelance online if you offer highly-demanded services such as web development, web design, copywriting, videography, programming, editorial services, and digital marketing.
Alternatively, you can start a consultancy business in your area of specialization.
People Also Ask
1. How Can I Make 10k in A Week Fast?
Making 10k within a week is generally challenging, especially when discussing dollars. You can, however, try to sell something of value, such as jewelry, a vehicle, or fitness equipment. You can also freelance online, sell a website or offer consultancy services.
2. What Is the Easiest Way to Make 10k A Month?
The easiest way to make 10k a month is to sell something of value. It could be an expensive piece of jewelry, a collectible, a car, or expensive equipment. You can also sell a website if it's worth that much.
3. How Can I Make Quick Money Daily?
You can make quick money daily by investing in a passive income source such as a blog, YouTube channel, or online course. Often, these are ideas you can invest with little money.
You can also offer freelance services online daily or sign up for online tutoring and teaching every day. What's more, you can start an online store that sells daily.
Concluding Remarks on How to Make 10k Fast:
Above are ways you can make $10k fast. You don't have to rob or con someone, sell drugs, or do anything unlawful. You have to be innovative and put some hard work into it.
Dave Ramsey advises, 'Financial peace is possible through knowledge and discipline.'
If you want to attain some financial peace, the above pursuits may help you achieve it. You, however, need a better plan or, shall I say, a roadmap to get there.
I'm talking about this 10-Step Personal Finance Plan that outlines the ten steps to getting out of debt and attaining financial freedom.
Read Also: