Generally, it takes most people at least a year to make $40,000. It's not often that you think of how to make 40k a month, even though it's doable. And to prove to you, I'll share eight smart ways you can do it with relevant examples.
You can make 40k a month by starting a business, creating a profitable blog, signing up for affiliate marketing, selling online courses, launching a SaaS company, investing in real estate, running a YouTube channel, or serving as a consultant.
With these eight ideas, you can start smiling en route to the bank every month, knowing you've at least $40,000 in your account. It's not easy, and that's why I've used the word smart, which means it takes creative thinking to beat the existing competition.
Remember, I haven't mentioned employment anywhere, which means we are discussing how you can become some 'own boss' even if some ideas don't involve absolute ownership.
Without further ado, let's talk about the ideas.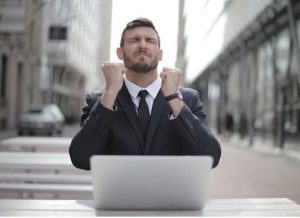 In a hurry? Below is a summary of the eight ideas and what to do in each case – which we'll discuss in detail.
How to Make 40k Fast in a Month
| | | |
| --- | --- | --- |
| – | Idea | What to Do |
| 1. | Own Business | Start a business online or offline, making you 40K a month. |
| 2. | Profitable Blog | Create a blog (content-based website) and monetize it with ads, affiliate products, merchandise or digital product sales, or any other method. |
| 3. | Affiliate Marketing | Earn money on a website, blog, YouTube channel, or Social Media by promoting affiliate products. |
| 4. | Online Courses | Create and sell courses on Udemy, Thinkific, or any other digital course creation platform or on your website. |
| 5. | SaaS Company | Earn from licensing software through a subscription model. |
| 6. | Real Estate Investment | Flip real estate properties, earn from rental units, or invest in a reputable real estate management company/platform. |
| 7. | YouTube Channel | Run a YouTube channel and join the YouTube Partner Program. |
| 8. | Consultant Service | Start a professional consultancy firm in your area of expertise. |
8 Ways to Make 40K a Month
Below are eight smart ways you make up to $40,000 or more a month:
1. Start Own Business
Just the mention of Elon Musk and you'll think of Tesla or Space X, Larry Page or Sergey Brin and Google comes to mind, or Mark Zuckerberg and Facebook pop up. All these famous billionaires are known for starting a company, and they are not the only ones.
We could mention Jeff Bezos of Amazon, Steve Ballmer of Microsoft, Michael Bloomberg of Bloomberg Software Company, and so on.
So, what point am I trying to put across?
Consider starting a business to earn as much as 40K or more. Of course, that's not the only way you can make that much money, but it's the most brilliant way to make much more over time.
So, why don't you give it ago? Think of ways you can offer a solution to an existing problem around you or in the world, and since the online space is so vast, there are no limits in the business world.
2. Create a Profitable Blog
Are you passionate about writing and sharing content online? Then pursue blogging.
As a blogger, I get my inspiration from Michelle Schroeder-Gardener, a 33-year-old mom and wife who quit her 9-5 job to concentrate on her personal finance blog MakingSenseOfCents.com.
She cleared a colossal student debt through the blog and now pockets more than $40K monthly. The best part is that she only works 2 hours daily and spends most of her day on a sailboat with her family.
That's the freedom blogging offers you and the possibility of having consistent passive income with little active involvement. With blogging, you can write about anything, and you don't have to be an expert. You can even share your travel exploits, cooking mastery, outdoor adventures, or anything else fanciful.
So, why don't you start blogging today? The capital investment is small, and even though you may not make $40K right away, your effort will pay eventually, and I'm living proof of that!
3. Sign Up for Affiliate Marketing
Do you have a large following online? It could be on social media, or perhaps you get heavy traffic on YouTube, your blog, or your website. Whatever the platform, you can use mass visitors to make money from affiliate marketing.
As an affiliate marketer, you will recommend products to those who check you out online and earn from it.
You can earn from the number of redirects (Pay Per Click), complete sales (Pay Per Sale), or leads (Pay Per Lead). One platform you can sign up with is Amazon, but of course, there are others, and you just have to do your homework.
With Amazon, you can make up to 6-8% of qualified sales, which means the more sales you make through your links, the closer you draw to hitting your 40K target.
4. Sell Online Courses
If you are a tutor or expert in a particular field with something you could share, consider packaging it as an online course and selling it. So many people are doing that, and it works for them.
On a platform like Udemy, for example, you can make up to $120 per course per student. That means you only need to sell to 400 students to make $40K, which is doable over time.
Try also Thinkific, SkillShare, Teachable, or any other reputable digital course creation platform. And, of course, if you have a blog, use it to sell the courses directly to students or have them subscribe.
5. Launch a SaaS Company
You are likely familiar with DropBox, Mailchimp, Shopify, Hubspot, Zoom, and Salesforce. They are SaaS (software as a service) companies that license their software to customers who pay on a subscription model.
So do you have the skill to create software? Then you should try creating one as a SaaS product and license it. It's an intelligent way to make passive income once people subscribe, and you can make your 40K or more consistently.
6. Invest in Real Estate
Most of the wealthiest people in the world are serious real estate investors. Take the example of Warren Buffet, whose company Berkshire Hathaway owns a string of real estate investments, which is part of why he's a billionaire.
Overall, there's a lot you can do as a real estate investor. For one, you can try flipping properties, where you'll need to buy, improve, and sell a property at a profit.
If that doesn't click for you, you can invest in a rental unit to start receiving rental income every month. And if you don't want to be physically involved, you can invest in a reputable real estate platform or company like Realty Mogul, Fundrise, or Arrived.
Fundrise, for example, allows a minimum investment of $10, while Arrived requires a minimum investment of $100. You, however, need at least $5,000 to invest in Realty Mogul.
7. Run a YouTube Channel
How about you share video content online? There is no better platform to do that than YouTube.
With YouTube, you can start at any age and do anything as long as it's legal. Someone like Ryan Kaji of Ryan's World YouTube channel started unboxing toys at three years, and in 2019, he made a record $26 million, becoming the highest-paid YouTuber that year.
So, if you have something to share on YouTube, consider creating a channel for free and target to join the YouTube Partner Program. You need at least 1000 subscribers and 4,000 video watch hours over the last 12 months to join the programs.
According to Business Insider, members of the YouTube Partner Program earn $1.61-$29.30 per 1000 views. So, $40K per month is achievable with good content.
8. Serve as a Consultant
Lastly, you can make 40k as a consultant. Remember, we are talking about a real professional here – someone people can pay to see and listen to.
Some of the best-paying consultancy jobs are in the legal, health, finance, and business niches. But still, you can earn some good cash as a consultant in Digital Marketing, as it's the case of Neil Patel, the creative mind behind Neil Patel Digital.
What's important is having the skill and certification to serve as a consultant and market yourself correctly. It also helps to have a website where people can find you and where you can share some of your expertise.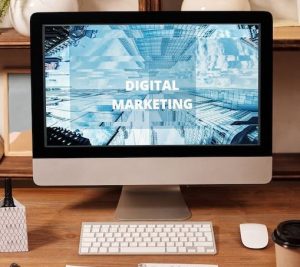 How to Make 40k in 6 Months
You can make 40K in 6 months blogging or running a YouTube channel. You can monetize your platform with affiliate marketing, selling merchandise, or ad views in both cases.
If neither works for you, you can start an e-commerce business, invest in real estate, or create an online course. And if you are a trained professional, you can start a consulting business to make 40K in 6 months or less.
How to Make 40k A Year
There are different ways you can make up to 40K a year. You can get a high-paying job that pays at least $40,000 annually. That includes the following options:
Accounting
Physician job
Firefighter job
Legal job
Truck driver
Electrician
Plumber
Physical therapist
Engineering job
Besides getting a well-paying job, you can earn up to $40,000 a year or more by running a blog, YouTube channel, real estate business, or online store. Moreover, you can start a consulting business to share your expertise, sell courses online, or run a SaaS company.
40k A Month Is How Much a Year?
40,000 multiplied by 12 equals 480,000. So, you'll be making 480K a year by making 40K a month.
Concluding Thought:
Now you know how to make 40k a month in 8 different ways. All it takes, however, is one idea and work on it. As the Cent Warrior family, our dream is to help as many people as possible attain financial fitness, and it'll be such a joy if the next person is you.
Why don't you check out our recent personal finance programs on our site to learn about personal finance fitness, budgeting, and overcoming debt, among others? There's undoubtedly a lot to learn from the Cent Warrior family!
Also Read: