Generally, you can do so much with the money if you master how to make 2k fast. For instance, you can start saving up for a house or land deposit, go on a luxurious trip, and pay fees for your kids, to name a few.
Some of the best ways to make $2,000 fast include blogging, starting a YouTube channel, online tutoring, online freelancing, spacing renting, selling art and crafts or stuff you no longer need, items flipping, stock trading, and paid online research. 
Of course, there are many other ways you can quickly raise 2k, but I've handpicked the above ten because they are popular and straightforward. Some of these approaches can make you Ksh 200,000 in a day and others up to a week or longer.  
So, I'll also have segments highlighting how you can make that much in a day or week. 
Here's what I'll talk about:
8 Golden Rules of making money online 
Ten ways to make 2K fast
How to make 2K fast in 1 day 
How to make 2K fast in a week
And how to make 2K fast as a kid 
Let's jump in!
BEFORE YOU CONTINUE…
Allow me to show you how I reclaimed my financial life from drowning in a sea of debt and trapped in a never-ending cycle of financial despair with over Ksh 3.5 million weighing me down.
Every day was filled with sleepless nights, anxiety, and constant fear of losing everything I had.

But then, against all odds, I discovered a life-changing path to freedom which helped me shatter the chains of debt in just 1.5 years, created a solid financial foundation and started building wealth.
And now, I have packaged all this knowledge in this SIMPLE e-book called Cent Warrior 10-Steps to Financial Freedom for you because I want you to WIN with money and change your family tree.
🟢 Get It here for FREE and change your life forever.
👉⏩ I WANT IT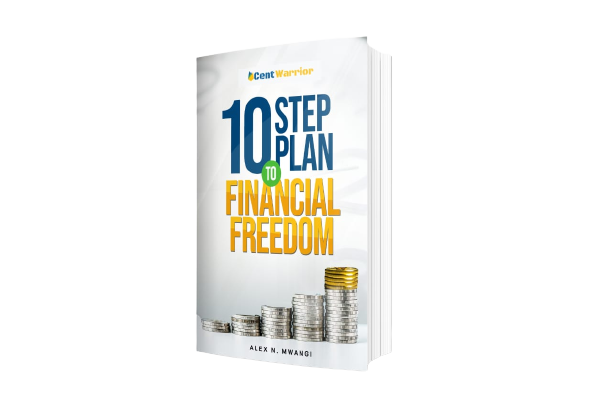 In a hurry? Below is a summary of what to do to make $2k fast.
10 Ways On How To Make 2k Fast (Table Summary)
| | | |
| --- | --- | --- |
| | Idea | What To Do To Make $2k Fast |
| 1. | Blogging  | Start a blog and earn through affiliate marketing and ads  |
| 2. | YouTube Channel  | Launch a YouTube channel to earn through views  |
| 3. | Online Tutoring  | Become an ESL or academic tutor on Preply.com or any other online tutoring site |
| 4. | Online Freelancing  | Join Upwork, Fiverr, or any other Freelance platform to sell services as a freelancer  |
| 5. | Space Renting  | Share space on Airbnb or any other space-sharing and renting platform  |
| 6. | Selling Art and Crafts  | Make art or crafts and sell them online  |
| 7. | Selling Personal Stuff | Sell things you don't need on Facebook Marketplace, Craigslist, and other marketplaces  |
| 8. | Items Flipping  | Buy cheap and sell at a profit, preferably after slightly improving them  |
| 9. | Stock Trading  | Buy stocks/shares to start earning dividends or income  |
| 10. | Online Research  | Sign up for focus group-based research on Respondent to make up to $100 per research  |
8 Golden Rules of Making Money Online 
The ten ideas shared in the above table are related to the Internet. It's either you'll work online or find clients there. So, it's hard to talk about making $2K fast without mentioning the online space. 
The question, however, is, how do you navigate this competitive space, keeping in mind how it's flocked by scams? And how do you beat the competition and come out successfully?
To answer that, here are my 8 Golden rules for making money online: 
Rule No 1 – Know Your Niche 
You cannot be a jack of all trades and a master of none. You cannot if you want your name to be mentioned among the most successful people of our generation. 
So, you ought to know your niche. What is it that you can do better than most people? It could be a skill, talent, or something else. Whatever it is, identify it and find ways to monetize it. 
Rule No 2 – Be Unique
According to Apple co-founder Steve Jobs, 'Innovation distinguishes between a leader and a follower.' Which one would you rather be? If you aim to be a successful leader, you must innovate. 
Develop a product or business idea that separates you from the rest. If you do so, other people will pay to have a piece of it, and that's how you can easily make money. 
Rule No 3 – Be Skill-Equipped 
Skill is essential in the job market. No one wants to employ an unskilled worker. Even in the online freelance sphere, clients always look for skill, and the more skilled you are, the likelier you are to get hired. 
So, you may need to go back to school, perhaps sign up for an online class, to polish things up. 
Rule No 4 – Avoid Get Rich Quick Schemes
Putting your money in a get-rich-quick idea such as gambling or sports betting is tempting. Sadly, some investors have even been conned into investing in non-existing real estate properties, thinking they'll have their money back on time. 
Nothing comes quickly, especially not true wealth. So, you've to work for your Ksh 200,000.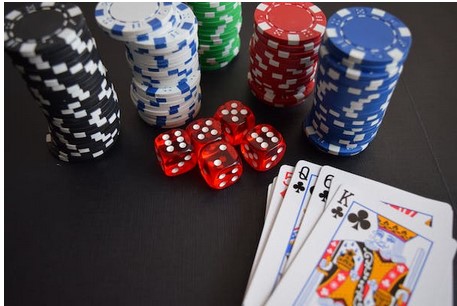 Rule No 5 – Diversify 
No one said you must limit yourself to only one investment opportunity or job. You have to spread the risks, which means trying out different hustles. 
That helps in case one fails or goes through a low phase. Remember, the more side hustles or investments, the more money you will make. 
Rule No 6 – Don't Be Ignorant, Smarten Up
 'Investment in knowledge pays the best dividend,' once said Benjamin Franklin, one of America's founding fathers. To succeed in the business or workspace, you must invest in learning. 
Take time to learn something new, especially in financial management and investment. You can't afford to be ignorant. 
We recommend this Cent Warrior 10-Step Financial Management eBook enlightening you on steps to attain financial freedom. 
Rule No 7 – Protect Yourself 
You can't just invest everything you've without a backup plan. You've to protect your investment at least. One way to do that is to spread your risks which I mentioned earlier requires you to diversify your investment. 
It also helps to take up insurance (both life and medical) just in case a disaster hits. In such a case, you wouldn't have to drain your savings. Protecting oneself also means hanging around the right company and not mates who will financially drain you. 
Rule No 8 – Think Long Term 
Lastly, you've to make each decision while thinking about the future. If you make $2k today, consider how to grow it. That may mean taking up an investment if you still haven't or taking more if you already have. 
It may also mean saving up for a business or another if you already have one running. 
How Can I Make 2000 Dollars Fast?
Shared below are ten clever ways to make $ 2,000 quick:
1. Start A Blog 
Running a blog is an intelligent way to create passive income. Though you may not make $2k immediately, the money can be consistent once you hit the threshold. 
A blog does not require so much to set up as you can do it with less than $50 on Name Cheap or Bluehost. And in terms of earning, you can monetize your blog with ads, affiliate products, or both. The Amazon Affiliate Program is one affiliate program to join, even with a new blog. 
2. Launch A YouTube Channel 
YouTube is where talent, creativity, and knowledge meet money. So many Kenyans are making it huge on YouTube, and so can you. All it takes is good content about anything from comedy, cooking lessons, and travel adventure to music, gaming, and agriculture. 
YouTube allows you to educate, inform, or entertain; the more people view and subscribe to your channel, the more money you make. With the right content, you can attract a large following, allowing you to make $2k or more monthly. 
3.Become an Online Tutor 
If you are a teacher or just a graduate in an academic-related field, you can sign up online as a tutor. A platform like Preply.com allows you to do it even without a degree and teach anything from elementary to university. 
Though the pay depends on experience, most people I know make $20 – $25 an hour, which adds to $160 – $200 if you work 8 hours daily. That means you'll be able to make $200 in less than a month. 
4. Freelance Online to Make 2K
The are different online jobs you can do as a freelancer and get to make $2k in a week or so. That includes the following: 
Freelance writing 
Online proofreading 
Bookkeeping/accounting 
Graphic design 
Web design 
Programming 
Virtual Assistant 
Social media management, among others 
While there are so many freelancing platforms, Upwork and Fiverr lead the line in Kenya. So, visit the two sites to see what you can do.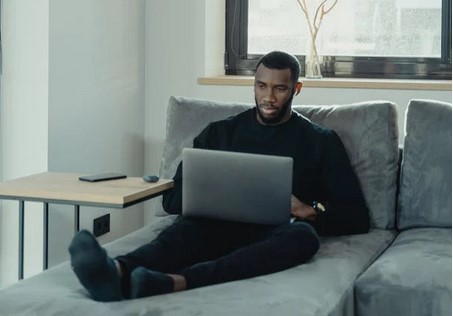 5. Rent Out Extra Space On Airbnb 
If you have a big house that could accommodate guests without interfering with their personal space, consider listing it on Airbnb. This works best when amenities are around, such as a swimming pool, garden, and gym, and you can make up to $100 a night. 
So, you can make $2,000 from one guest in a month or less if your space accommodates more guests. 
6. Sell Arts and Crafts 
There's no better way to make money out of your talent and skill than to make something and sell it. From furniture and home decor to paintings and historical artifacts, you can make them all and sell them online or offline. 
However, the online space offers you wider exposure and an excellent place to do it on Facebook and other social media platforms. You can also try. 
7. Sell Stuffs You No Longer Need for 2K
If you've some personal stuff of value that you no longer use, consider selling them to make a quick $2,000. That includes equipment, kitchen appliances, power tools, and jewelry. 
You can also sell an old car or a piece of land if the money is urgent and you've no choice. The best place to list your items for sale is on Facebook Marketplace. You can, however, try Jiji.co.ke and Craigslist. 
8. Flip Items or Products for 2K Profit 
If you are good with bargaining, you can buy items cheap at second-hand stores, yard sales, and Facebook Marketplace and then sell them at a profit. That's what item flipping is all about. 
To ensure the products look more enticing to the new buyer and sellable, improve them slightly to cover the imperfections. 
That's another clever way you can raise $200k in a week. Some people even flip houses, though this may take time. 
9. Buy and Sell Stocks 
If you want to earn $2k monthly, you should probably try stock trading. Don't expect the earnings to be immediate, as it takes time. 
According to American investor and billionaire Warren Buffer, arguably one of the smartest investors of our generation, 'the stock market is designed to transfer money from the active to the patient.'
So, you've to be patient. In Kenya, you can trade stocks at the Nairobi Securities Exchange (NSE). 
10. Participate in Online Research On Respondent.io
Lastly, consider signing up for focus group research as a Respondent.io. A platform like Respondent.io allows you to earn up to $100 per research. So if you do one research per day, you'll need 20 days to make $200k. 
That means you can hit your target every month and still have some extra cash. Overall, however, you've to be an excellent researcher to participate. 
How to Make 2k in A Day
Most people will think of gambling (sports betting) when it comes to making $2000 a day. We don't advocate for that, as the chances of losing are higher than winning. 
Consider selling something that could get you some quick cash. It has to be something of value, and a perfect example is a car (which will fetch you more money). You can also sell sports equipment or even land if need be. 
How to Make $2000 In A Week
Most of the ideas I've shared can make you $2,000 in a week. You just have to be smart with your approach and keep the 8 Golden Rules shared earlier to mind. 
Here are ways to raise $2k in a week fast:
Online freelancing 
Sell art and crafts pieces 
Flip items 
Sell stocks 
Do research on Respondent.io
Sell stuff you don't need 
How to Make 2000 Dollars Fast as A Kid?
It's not easy to make $2,000 as a kid in Kenya. That, however, does not make it impossible. Kids are talented and skilled, and that's what you need to make money. 
Here are some ideas where you can put your talent or skill into better use and start making money: 
YouTube – YouTube allows you to post anything from funny videos, music, dance moves, travel pictures, dribbling skills, and just about anything and earn through views. 
Blogging – If you can write, starting a blog makes more sense. Like a YouTube channel, it can be about anything, and you can earn through ads or affiliate promotion. 
Selling crafts and art – You can also make art and craft pieces and sell them online, especially on social media, with a grown-up's help.
Closing Thought on Making 2K:
Now you know how to make 2k fast without breaking the law or engaging in anything fishy. Remember, $2,000 times five makes you a millionaire in Kenya, and that's achievable, and we, as the Cent Warrior Family, hope we can inspire you to get started. 
We aim to impart financial literacy in Kenya and promote the next generation of financially independent and financially-free fellow citizens. 
Also Read: