From starting our own business to building our dream house, we all would love to make a few thousand dollars monthly for different reasons. But how does $3000 a month sound? Would you want to know how to make 3k a month – preferably working online?
You can make 3k a month through remote work, online freelancing, paid research, blogging, YouTube, handyman services, user experience testing, stock photography, pet sitting, space renting, online tutoring, or delivery driver services.
With those ideas in mind, there are at least 12 ways you can make $3,000 a month, and the best part about it all is that all these ideas involve either directly working online or getting the clients there. Talk about the power of the internet!
I'll point you to where you can find the money-making opportunities, how much you can expect to make per given hour, day, or week where applicable, and any other vital tips worth knowing beforehand.
Let's start by looking at what you can do with $3K. Here we go!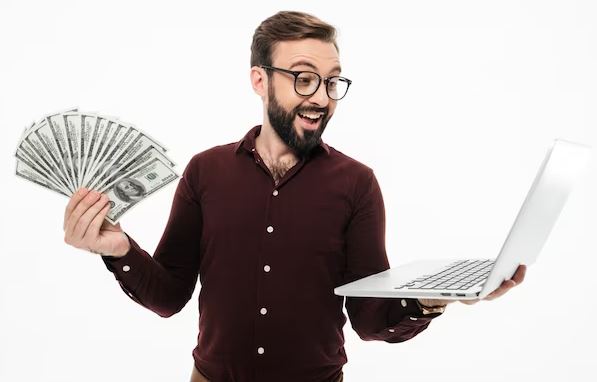 In a rush? Below is a quick summary of the 12 ways you can make $3K a month.
12 Foolproof Ways to Make 3K a Month
| | | |
| --- | --- | --- |
| – | Money-Making Idea | What to Do: |
| 1. | Remote Work | Apply for a remote job on Indeed, FlexJobs, or WeWorkRemotely.com. |
| 2. | Online Freelancing | Sign up for a freelancing account on Upwork, PeoplePerHour.co, or Fiverr. |
| 3. | Paid Research | Take up paid focus group research projects on Respondent.io. |
| 4. | Blogging | Start a blog with NameCheap or Bluehost. |
| 5. | YouTube | Start a YouTube channel and join the YouTube Partnership Program. |
| 6. | Handyman Services | Become a tasker on Task Rabbit. |
| 7. | User Experience Testing | Sign up for website, app, and product testing on UserTesting.com, WhatUsersSay.com, or UserFeel.com. |
| 8. | Stock Photography | Sell your images on Alamy, Adobe Stock, Shutterstock, iStockPhoto, and Dreamstime. |
| 9. | Pet Sitting | Offer house sitting, pet boarding, pet daycare, and dog walking services on Rover.com. |
| 10. | Space Renting | Share extra space on Airbnb, VRBO, Home Stay, Home Away, or Booking.com |
| 11. | Online Tutoring | Become an online tutor on PrePly, Tutor.com, VipKid, or TutorMe.com. |
| 12. | Delivery Driver | Sign up with a food, grocery, or package delivery service. |
Is Making 3 000 A Month Good?
Frankly, $ 3,000 a month isn't small. Let's do some math for a moment. Given that a year has 12 months, you'll make $36,000 yearly if you average $3K monthly. That's a lot of money if you ask me!
Overall, here are things you can do with $3,000 a month:
Open a high-yield savings account
Start a small business
Register a company and get its initial inventory
Fund your retirement account
Pay down an existing debt
Go on a trip
Get someone special a good gift
Get an expensive bike or gadget
Pay down a car deposit
Start saving up for mortgage deposit
How to Make $3,000 A Month Online
Now that you know what $3,000 can do, you can make that much using any of these 12 ideas:
1. Do Remote Work
Perhaps you don't like going to the office and would love to work from home. If so, there are many such opportunities on Indeed, FlexJobs, and WeWorkRemotely.com, and you can check out these sites to apply for a remote job you qualify the most.
According to Indeed, here are some of those jobs that make $3,000 a month:
Marketing analysts
Consultant
Business analyst
Recruiter
Project manager
Psychologist
Software engineer
Medical writer
Security analyst, among many others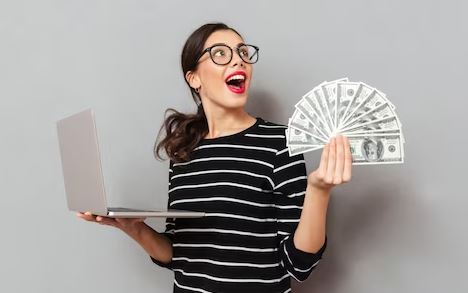 2. Freelance Online for 3K a Month
Perhaps you don't like the idea of a paycheck and having to report to work, albeit from a remote location. Perchance, you want absolute control of your schedule and jobs, which online freelancing offers you.
You can pick your jobs, clients, and working hours by signing up for a freelancing account on Upwork, PeoplePerHour.co, or Fiverr. And even better, you choose your rates.
On Upwork, for example, you can average $30-$50 an hour or even more doing these types of online freelance jobs:
Copywriting
Editing
Web design
Programming
Web development
Data analyst
Accounting
Digital Marketing
Videography, among many more
3. Get Paid for Online Research
Are you a certified professional, a student, or an avid researcher? Respondent.io is always looking for people like you, and all you've to do is give your personal or expert opinion, and you get to make money.
You can take up focus-group research on Respondent.io and make $50-$100 an hour or more. In that case, you only need to work 1-2 hours a day – 5 days a week – to make $3K monthly. And if you put in more hours, you could make 1K or more a week.
4. Start Blogging for 3K a Month
It could be unjust to talk about making 3K a month without mentioning what I'm doing. As a blogger, I could vouch for blogging to earn up to $3,000 monthly or more passive income.
If interested, you can visit NameCheap or Bluehost to sign up for a domain name and host your blog there. These two websites also offer incredible tutorials you can use to set up your blog and monetize it.
Remember, your blog can be about anything from your passion to something in your career path.
5. Launch a YouTube Channel (How to Make 3k A Month On YouTube)
YouTube is another avenue you can pursue if you are looking to earn passive income. Setting up a YouTube channel is free, and you can even shoot the videos with your phone.
And like blogging, you can YouTube about anything as long as people will find it entertaining, educative, or informative.
The goal, however, should be joining the YouTube Partnership Program (YPP), where the earnings are great if you want to make $3,000 a month. You need at least 1K subscribers and 4K watch-hour videos over the past 12 months to join YPP.
6. Offer Handyman Services for 3K a Month
Perhaps you do not sit behind closed doors with a computer at home. You could be the handy type and would love to get your jobs online. If so, you could offer services online on Task Rabbit and earn up to $30 an hour or more.
Here are some of the handyman services you can offer on Task Rabbit:
Home cleaning
Home repairs
Electrical works
Plumbing services
Painting services
Carpentry services
Light installation
Moving services
Packing/unpacking services and many more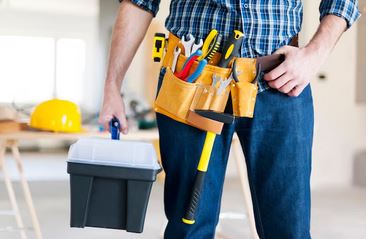 7. Become a User Experience Tester
Most established companies and newcomers don't just unveil a product without first getting the opinion of a few consumers. They visit a site like UserTesting.com to have them hire a few people to test these products for them.
So, you get hired as a user experience tester and can make an average of $10 per 20-minute project. So, you could easily make $30 an hour testing mobile apps, websites, or any other product.
Besides UserTesting.com, you can also find user experience testing jobs on WhatUsersSay.com and UserFeel.com.
8. Sell Photos on Stock Photo Sites
If you are a passionate photographer, you could make money selling your creative photos on stock image sites like Alamy, Adobe Stock, Shutterstock, iStockPhoto, and Dreamstime. Remember, this is a passive way of earning money.
Sites like Alamy and Dreamstime allow you to make up to 50% of all your image sales, while Adobe Stock and Shutterstock pay up to 33% commission, and iStockPhoto pay up to 45%.
9. Offer Pet Sitting Services
Your love for our animal friends could turn lucrative if you sign up for pet-sitting services on Rover.com. You can make up to $20 an hour per pet, which means the more pets you look after, the more money you can make.
Some of the services you can offer include:
House sitting (where the sitter looks after the pet at the pet owner's house)
Pet boarding (where the sitter looks after the pet overnight)
Pet daycare (where the sitter looks after the pet during the day)
Dog walking (where the sitter takes dogs for a 30-minute or 60-minute walk
Drop-in service (where you drop for a 30-minute check of the pet)
10. Share Extra Space Online for 3K a Month
Do you have an apartment or extra room you could spare for some guests? You could then list it for renting out on Airbnb, VRBO, Home Stay, Home Away, or Booking.com and get to make some money.
On Airbnb, for example, some homeowners in states like Washington, Maryland, California, Massachusetts, Delaware, Colorado, Nevada, Michigan, Virginia, New York, South Carolina, and Oklahoma average more than $3,000 a month.
11. Tutor Kids Online
If you want to learn how to make $3,000 a month from home, your passion for teaching kids could be your breakthrough this year.
How about you turn your passion into a business and make money online? You can sign up as an online tutor on PrePly, Tutor.com, VipKid, or TutorMe.com and get an average of $20-$25 an hour or even more, as in the case of PrePly.
Overall, you can teach anything from school subjects like math and science to languages English and foreign options like Chinese, Italian, Spanish, German, and many others.
You can also teach music, programming languages, sign languages, art, and public speaking.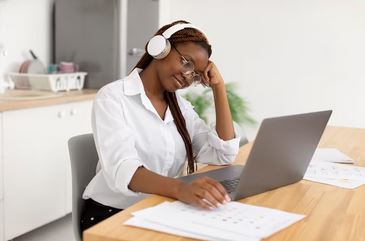 12. Sign Up as a Delivery Driver
Lastly, you can earn up to $3K monthly as a delivery driver. You can deliver everything from food and groceries to packages, averaging $15-$25 an hour, excluding tips and bonuses.
Here are your options:
Deliver food with UberEats, DoorDash, Grubhub, or Caviar
Deliver groceries with ShipDay, Shipt, or Instacart
Or deliver packages with Roadie, Amazon Flex, Postmates, FedEx, or GoShare
How Can I Make $3000 A Month a Passive Income?
Generally, here are some ideas to make up to $3000 a month in passive income:
Start a blog and earn through affiliate marketing, paid ads, digital products, and merchandise sale
Launch a YouTube channel and qualify for the YouTube Partnership Program
Rent extra space on Airbnb, VRBO, Home Stay, Home Away, or Booking.com
Sell stock images on Alamy, Adobe Stock, Shutterstock, iStockPhoto, and Dreamstime.
Concluding Thought:
Now you know how to make 3k a month. These ideas might be foolproof, but you must do your due diligence to ensure you have the correct information. While at it, you may want to learn how to get better control of your finances, and if so, check out the financial goodies we've on our online shop. You can't miss something to catapult you to your next financial stop!