Imagine making over $1,000 a week, close to $5,000 a month, and over $50,000 a year! Well, you don't have to imagine anymore, as it's all possible once you learn how to make 30 dollars an hour, and that's where this post comes in.
You can make 30 dollars an hour by getting a well-paying job, freelancing online, doing odd jobs, tutoring online, contributing to online surveys, sharing a ride, offering pet services, or working as a delivery driver.
Generally, there are at least eight ways to go about it, and I'll expound on them further so you can determine what to do. Most of my ideas are online-based, meaning you have to sit behind the computer and work or get clients from the internet and work offline.
As you'll discover, some ideas also don't require any experience; if there is, it's only slight. So, even if you are fresh from college and need a side hustle, you surely can't miss something to do for $30 an hour.
Overall, how much you make per day or week or even at the end of the month or year depends on the job and the number of hours you put in.
Here's a quick overview of what we'll talk about:
How much is $30 an hour in a year?
How can you make $30 an hour?
What jobs pay $30 an hour no degree?
What jobs pay $30 an hour without experience?
How can you earn $30 an hour working online?
Let's jump right in!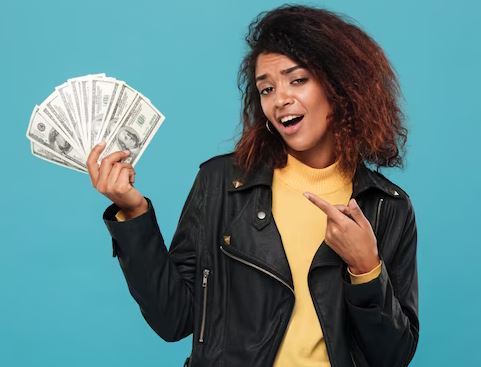 Are you in a rush? Below is a quick summary of how you can make $30 in an hour.
How to Make 30 Dollars an Hour – Quick Summary
| | | |
| --- | --- | --- |
| – | Idea | What to Do: |
| 1. | Well-Paying Job | Check out $30 per-hour jobs on Indeed or any other job site. |
| 2. | Online Freelancing | Sign up on Upwork and apply for the best-paying jobs. |
| 3. | Odd Jobs | Register as a tasker on Task Rabbit. |
| 4. | Online Tutoring | Join PrePly as a tutor in academics, ESL, foreign languages, sign languages, programming, or any other discipline. |
| 5. | Online Surveys | Sign up for online surveys on Survey Junkie or Respondent.io. |
| 6. | Ride-Sharing | Sign up as a ride-sharing driver or Uber or Lyft. |
| 7. | Pet Services | Get paid on Rover to offer pet-siting, pet-boarding, dog-walking, and many other pet services. |
| 8. | Delivery Driver | Deliver food and grocery for Postmates or any other well-paying delivery service. |
30 An Hour Is How Much a Year?
Let's assume you work 8 hours a day, five days a week, and earn $30 an hour;
If so, you'll earn $240 a day and $1,200 a week. In a month, you'll make $4,800, and by the end of the year, you'll have $57,600 in your account.
Mark you, we are talking about 40 hours a week. If you work, let's say 10 hours, you could make $300 a day and up to $1,500 a week. 
How Can I Make $30 An Hour?
While there are so many ways to make $30 an hour, here are our top recommendations:
1. Get A Well-Paying Job
Some jobs pay per hour. Thus, you can pick those paying at least $30 an hour and apply. That's if you qualify, which means you may need some specific qualifications here.
Some of the jobs where you can earn $30 an hour or even more, which you can get on Indeed, include the following:
Dietician
Registered nurse
Marketing Manager
Real estate agent
Budget analyst
Sales Executive
Paralegal
Distribution manager
Business Consultant
Massage therapist, among others
2. Freelance Online for 30 Dollars an Hour
Perhaps you don't fancy being tied to just one boss or working from a designated company location. If so, then freelancing is the way to go for you.
One platform where you can get the best-paying jobs is Upwork, some paying as high as $100 an hour. So, consider checking the site out and signing up for a freelancer account before you can start applying for the jobs.
Here are some of the jobs on Upwork where you can make $30 an hour or even more:
Public relations manager
Photographer
AI professional
Digital marketing consultant
Editor
App Developer
Business Consultant
Data analyst
Copywriter
Project manager
Media buyer, among many others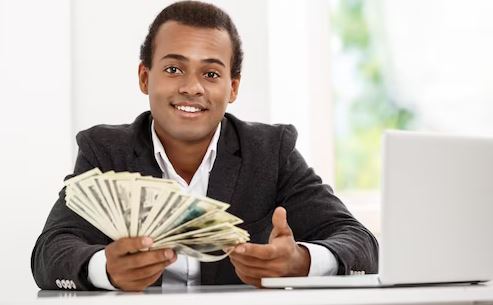 3. Do Odd Jobs
Perchance, you are a handyman who likes doing odd jobs within and outside the house or office space. If so, odd jobs are for you, and there is no better place to start the hunt than Task Rabbit.
You can visit Task Rabbit and sign up as a tasker. Some of the jobs on that site that pay up to $30 an hour include the following:
Yard work
Furniture assembly and carpentry
Home cleaning
Home repairs and maintenance
Packing and unpacking services
Heavy lifting and house-moving jobs
Electrical work
Plumbing
Home installation
Painting, to name a few
4. Tutor Students Online for 30 Dollars an Hour
Don't let your passion for teaching go to waste just because you don't have a teaching degree. A platform like PrePly allows you to sign up as a tutor and teach any of these disciplines:
Academic subjects like statistics, science, literature, and mathematics
English as a Second Language (ESL)
Other foreign languages like Italian, Spanish, Finnish, Dutch, Chinese, and Latin
Programming languages like Java, Python, and JavaScript
Professional disciplines like Sales, Corporate Finance, and Law
Public speaking
Music
Art
Overall, PrePly takes an 18-33% commission from your earnings on the platform, depending on how many hours you work weekly. The more hours, the more money you keep and the less PrePly takes as commission.
While the average hourly earnings on the platform is $15, some tutors charge up to $50 an hour or even more. So, the $30 an hour target is pretty within reach.
5. Participate in Online Surveys
Your opinion matters to many people, and they are willing to pay for it. So, why don't you exchange your view for cash by participating in online surveys?
A platform like Survey Junkie pays $3-$70 per some surveys. The platform has a 4.5/5.0 Trust Pilot rating, which means they are trustworthy.
Another platform to consider is Respondent.io. You can make $50-$100 per project there; most projects take less than an hour. What's more, you can get $20-$50 in referral bonuses, which is fantastic.
6. Share A Ride
How about allowing someone to ride with you and make money on the side? You can join Uber, Lyft, Bolt, or any other ride-sharing platform.
While the regular rates won't add up to $30 an hour, you can earn tips, which may amount to $30 or more.
Ideally, you should be strategic when picking your spots and working hours. Most ride-sharing drivers make more money working odd hours and on busy streets. And, of course, the more courteous and flexible you are, the higher the chances of pocketing some tips.
And if you sign up with a platform like Lyft, you can receive bonuses of up to $300 once you complete your first 100 trips.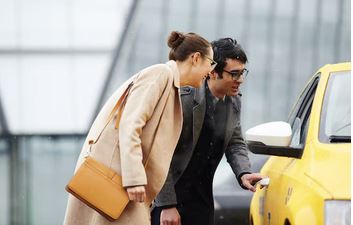 7. Offer Pet Services for 30 Dollars an Hour
Your love for our animal friends could turn into a money-making venture. That's right, and you have to check out Rover to understand what I mean.
Some of the pet services you can offer on Rover include:
Pet boarding (where the pet stays overnight at your place under your watch)
House sitting (where you watch over the pet at the pet owner's house)
Pet daycare (where you look after the pet during the day)
Drop-in visits (where you drop in for about 30 minutes to feed or play with a pet)
Dog walking (where you walk dogs for 30-60 minutes)
In terms of compensation, you can make $15-$20 per pet per 30-minute walk or drop-in visit, which means you can easily make $30 an hour per pet. And if you do pet-sitting or pet-boarding, where you can watch over more than one pet, you can make much more.
8. Become A Delivery Driver
With people either too busy to shop for groceries and food or just too lazy to do it, food delivery services are increasingly becoming popular. One food delivery service you can sign up with as a delivery driver is Postmates.
Postmates allow you to make $20-$27 an hour. If you throw in the bonuses and tips there, you'll make at least $30 an hour.
You may consider signing up with other delivery services, including Uber Eats, Instacart, DoorDash, and Bolt.
Top Jobs That Pay $30 An Hour Without a Degree
While most jobs that pay at least $30 an hour require a degree, some don't. They may need some skill, experience, or form of certification but not necessarily a degree, and they include the following:
Massage therapist
Web developer
Paralegal officer
Loan Officer
Pathology Assistant
Construction manager
Air traffic controller
Real estate agent, among others
Jobs That Pay $30 An Hour No Experience
While experience is essential to land a good-paying job, it's not everything. Some jobs pay as much as $30 an hour or even more, and you don't have to be experienced to qualify.
Yes, you may need some certification, but that's about it. They include the following jobs:
Online tutoring
Freelance writing
Research response and online surveys
Dog walking and pet sitting
Odd jobs like cleaning, moving, heavy lifting, packing, and unpacking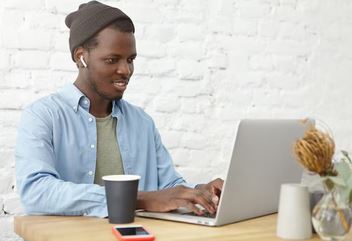 How to Make $30 Dollars an Hour Online
Generally, there are many ways to make $30 online, with or without experience. The most notable ones, which we've also explored, include the following:
Freelance work like online writing, proofreading, and virtual assistant
Online surveys and paid research
Pet services like pet boarding, pet daycare, drop-in service, and dog walking
Online tutoring jobs (ESL, languages, programming, and music tutorials)
Ride-sharing on Uber, Bolt, Lyft, and other ride-hailing platforms
Delivery driver services
You can also get odd jobs on an online platform like Task Rabbit or Indeed and get to work offline. That includes handyman work like plumbing, electrical, moving, home cleaning, and yard work.
Concluding Thought On How to Make 30 Dollars an Hour:
Above are eight smart ways you can surely make $30 an hour. You can apply for a well-paying job, work online as a freelancer, or take on odd jobs. You can also tutor online, participate in surveys, share a ride, offer pet services, or sign up as a delivery driver.
Once you start making money, you may need some help to save up, invest, manage the funds, or even start clearing up some debt you've, and that's where we come in.
Visit our online store to see some invaluable financial information goodies you can use to solve most of those issues. Thousands of people in your place are already benefitting from our rich financial resources, and so should you!
Also Read: