You must agree that $20,000 is a lot of money, and often, it's not easy to make that much. 'Not easy,' however, doesn't mean impossible, as you can learn how to make 20K fast, and I'll show you how.
The best ways to make 20K include blogging, online freelancing, YouTube, e-commerce business, renting out or selling assets, online coaching, items flipping, REITs, and online courses.
So, today will inspire you with at least ten ideas you can consider to make up to $20K or more. Some of these ideas may take up to several months, and so patience will be critical.
And since we are focusing on making money online, you may want to be extra cautious as some of the ideas involve making some investment. On that note, I'll share my 8 Golden rules of making money online.
Let's jump into that! But first, let's see what you can do with $20,000.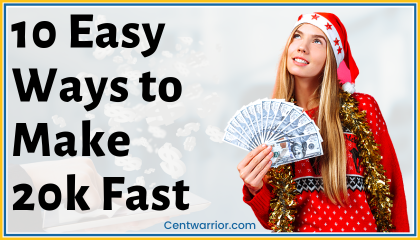 BEFORE YOU CONTINUE…
Allow me to show you how I reclaimed my financial life from drowning in a sea of debt and trapped in a never-ending cycle of financial despair with over Ksh 3.5 million weighing me down.
Every day was filled with sleepless nights, anxiety, and constant fear of losing everything I had.

But then, against all odds, I discovered a life-changing path to freedom which helped me shatter the chains of debt in just 1.5 years, created a solid financial foundation and started building wealth.
And now, I have packaged all this knowledge in this SIMPLE e-book called Cent Warrior 10-Steps to Financial Freedom for you because I want you to WIN with money and change your family tree.
🟢 Get It here for FREE and change your life forever.
👉⏩ I WANT IT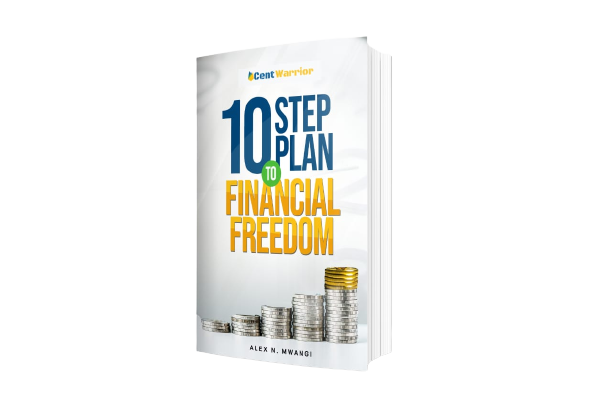 Is Making 20K A Month Good?
Frankly, there's so much you can do with $20,000. From where I come from, that's enough to build a house in the country or get a new car. Investment-wise, you can buy land. Invest in some real estate projects or even procure some shares and become a company's part owner.
You can also start your own business, pay a loan crippling you financially, add to your emergency fund, or save up in a high-yielding savings account or retirement plan.
There's just so much $20K can do, making it good money. Let's talk about the golden rules and ways to earn 20K.
8 Golden Rules of Making Money (Up to 20K Fast) Online
Money can be an unforgiving master if you let it dictate your life. You need some rules to tame it and, often – to make it. On that note, here are rules I use when looking to make money online, which I think you'll find beneficial:
Rule No 1: Set Thy Goals
Goals are essential not only in life but also in the business world. American author Tony Robbins states, "Setting goals is the 1st step in turning the invisible into visible." You have to define what you want to achieve when going into an investment or starting a business.
While it may be impossible to make $20K the first month or second, you can start with smaller goals like $5k and then make $10k, and with no time, you'll be hitting $20K.
Rule No 2: Know Thy Niche
You can't be a 'jack-of-all-trades' and a master of none. You've to find your niche and pursue it. That doesn't mean you shouldn't try different things, but let them be along a niche you are most comfortable with.
For example, if your skill set is marketing, you can run a blog, YouTube channel, or an e-commerce store and still flip items on the side, all within one niche.
Rule No 3: Listen to Thy Customers
Bill Gates, one of the most notable billionaires in the world, once advised, "Your unhappiest customers are your greatest source of learning."
You've to learn from your customers. Listen to their complaints and take their criticism positively. Once you do that, you'll convince the customers that you value their interests and that they are always right.
In no time, you'll see more customers come to you, meaning more dollar signs in your pocket.
Rule No 4: Choose Thy Risks
Though you often take risks to succeed in life, more so in business, it doesn't mean you act unthinkingly. Choose what to risk, as not everything is worth the risk.
For example, if you want to pursue an untried product, it may make more sense to go slow on the investment until you've enough proof that the idea does work.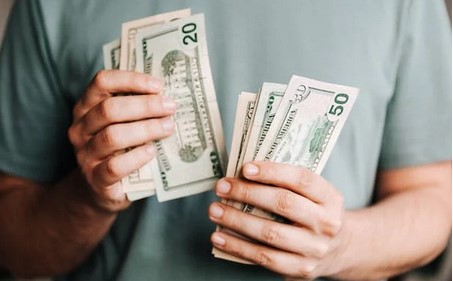 Rule No 5: Diversify Thy Ideas
"Never depend on a single income. Make an investment to create a second source," American Investor Warren Buffet once advised.
Sometimes you may not make the money you want from a business idea. It may also happen that the idea fails, and that could be a problem if it's the only thing you rely on.
So, diversify your investment instead of pooling it in one basket. Find alternative investment opportunities within your preferred niche and spread the risks.
Rule No 6: Outline Thy Plan
We all need a plan, especially if it involves making as much as $20K monthly or weekly. You've to outline it beforehand. It may mean first getting out of debt and setting up an emergency fund before you can invest.
That's part of why we created this FREE Cent Warrior 10-Step Personal Finance Guide, which you can use to get out of debt and embark on your journey to financial freedom.
Rule No 7: Educate Thyself
Here's another famous quote by Warren Buffet that defines my 7th rule: "Never invest in a business you cannot understand."
It surely doesn't make sense to put your hard-earned money in a business you do not know how it runs or makes money. So, take time to educate yourself. Read books, listen to podcasts, watch video tutorials, and do everything to understand your target business.
Rule No 8: Trust Thy Instinct
Nothing beats a man's instinct. You just cannot ignore your gut feeling. If the deal seems so good to be true and your instinct tells you to hold on, do that.
In the world of business, there isn't easy money. You must work your way up, make the right decision, and sometimes learn from your mistakes.
How to Make 20K Fast Online
With the above rules in mind, here are ten clever ways to make $20K fast online.
1. Start Blogging
$250 million! That's how much Ariana Huffington earns yearly from the Huffington Post (now HuffPostcom), while Tim Sykes earns $120 million yearly from TimothySkykes.com. Those two bloggers are among the world's highest-earning bloggers, proving blogging pays.
I'm also a blogger, and though I don't make even a fraction of what these industry giants make, I can vouch for blogging as a business. It takes time to start making meaningful money from blogging, as you must build authority.
But once you do, it's possible to average $2k – $10k monthly or even more, like the guys I mentioned. So, perhaps you can give yourself 12 – 24 months as a beginner to hit $20K.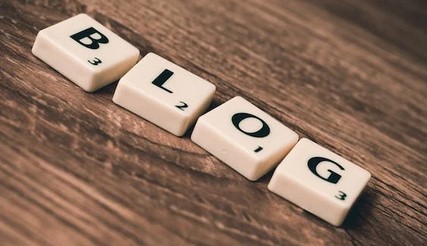 2. Sign Up for Online Freelancing
Online freelancing is an attractive hustle that I'll recommend to anyone with a skill and an internet-enabled computer. You get to work from anywhere, including your backyard or bedroom, and you have total control of your schedule.
However, not every task you do online will pay you enough to make $20K. Some online jobs pay better than others, which means choosing your niche carefully.
Some of the highest-paying jobs, where you can make up to $30 – $50 an hour, are data analysis, programming, business consultancy, videography, public relations, photography, web development, editing, digital marketing, and copywriting.
Let's say you earn $50 an hour and work 5 hours a day; then you'll make $20K in 3 months.
3. Join YouTube to Make 20K
So many people are milking thousands of dollars yearly from YouTube, and some have even become millionaires. Just take the famous YouTuber Mr. Beast, for instance. The Prankster has over 146 million subscribers on YouTube and is estimated to be worth over $100 million.
Social media personality Jake Paul is another top-earning YouTuber with an estimated net worth of $40 million. At the same time, kid sensation Ryan Kaji remains the highest-earning kid on YouTube, just reviewing toys.
So, give YouTube a chance if you've some content you can share for entertainment, education, or whatever reason. You can join the YouTube partner program once you earn 1000 subscribers and 4,000 watch hours and earn up to $30 per 1000 ad views depending on the niche and location.
4. Launch an E-commerce Business to Make 20K
We live in a world where most shoppers search online before considering physical stores. So, there's a bright future for the e-commerce industry in which you can join.
Overall, there are many profitable business ideas, including:
Selling handmade crafts
Dropshipping
Selling online courses
Selling freelance services
Affiliate marketing
Subscription boxes
Clothing line business
If interested in the e-commerce business line, you can set up your store on Shopify, Etsy, or even on social media and start making money.
5. Rent Out Valuable Assets
It's probably hard to let go of assets you value, such as your house, garage space, car, or electronics. If so, then you can consider renting them out.
For example, you can rent out your home apartment or spare room on Airbnb, VRBO, or Booking.com and earn from it. You could make up to $100 a night or more.
If you have extra storage or parking space, you can rent it out on Neighbor.com, and if it's electronic, you can do it on Fat Llama. But if it's a car, consider Turo or any other ride-sharing platform.
The secret to hitting 20K is to rent as many assets as possible.
6. Sell Valuable Assets
You can make $20K in a few days or weeks by selling valuable assets you own at home. It could be a car, expensive equipment, machinery, or even a house.
You can consider selling expensive furniture, home appliances, or jewelry if you don't have such assets. You can do that on marketplaces like Facebook Marketplace and Craigslist.
For things like electronics and gadgets, visit Gizmogo, and for clothes and accessories, consider Poshmark. Overall, the more valuable the assets are, the more time it may take to find a suitable buyer, but once you do, it's easier to draw close to your $20K target.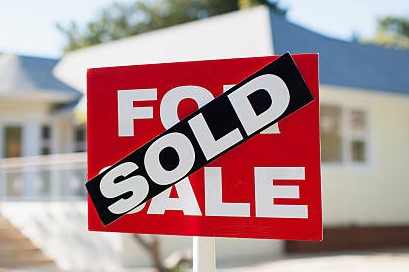 7. Become an Online Coach
If you are a certified expert in health, fitness, business, finance, relationship, photography, Yoga, or any other, consider working online as a coach.
You can offer individual or group coaching sessions or online courses on your website, which students can subscribe to. Alternatively, you can provide consultancy services or a mixture of everything.
According to PayScale, online coaches earn up to $200,000 a year or more, meaning making $20K between one and two months or three at most is possible.
However, it takes time to establish your online coaching brand, especially if you do everything from your website or a platform like YouTube.
8. Try Items Flipping
Are you good with haggling prices and have a creative eye? Then you should give items flipping a chance. All it takes is to find something cheap, improve it, and sell it at a profit.
The best items to flip from a considerable profit are apparel, exercise equipment, furniture, household appliances, designer bags, baby gear, vintage jewelry, and power tools.
You can even flip vehicles if you fancy them, and if you are like me, you'll consider flipping websites. It may take time to make your $20K, and you can flip items on Craigslist, Etsy, Amazon, Facebook Marketplace, eBay, and Poshmark.
9. Invest in REITs
To become an investor, you don't have to own tangible real estate properties. You can put your money in Real Estate Investment Trusts (or REITs), real estate companies that manage real estate on behalf of investors, and make a return on your investment.
A platform like Realty Mogul allows you to invest a minimum of $5,000 at an annualized distribution rate of 6%, and you can earn something every month.
Another REIT investment platform to consider is Fundraise which, unlike Realty Mogul, only requires a minimum investment of $10. You can also try DiversyFund, where the minimum investment amount is $500.
Overall, REITs are easy to understand, have good returns, and offer liquidity.
10. Sell an Online Course
Are you an expert in an academic or non-academic field? Then try creating and selling online courses. The more courses you build, the likelier you are to make money.
LearnWorlds.com estimates that the most successful online course creators earn about $1,000 – $10,000 monthly. So, while you may not make $20K immediately, it could happen over time.
Some of the highest-paying online courses, according to LearnWorlds.com, are:
Artificial intelligence (AI)
Health and wellbeing
Art & Craft
IT
Web development
Programming
Personal development
You can create and sell online courses on Udemy, Thinkific, Teachable, Skillshare, Digital Class, and Ruzuku.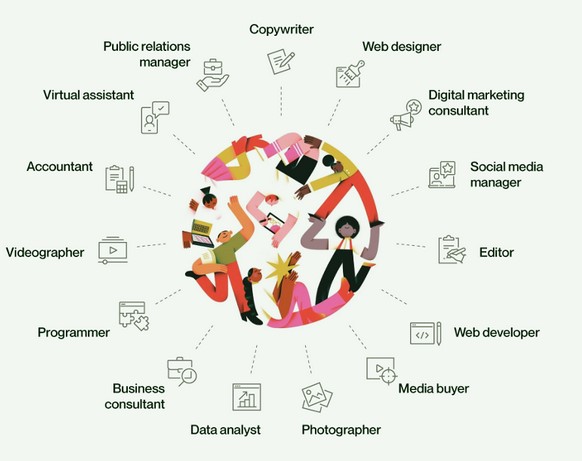 How to Make 20K A Day
A day may be too short to make $20K, but that doesn't make it impossible. All you must do is find a valuable asset and sell it. It could be a vehicle, an expensive machine (or several), land, or even a house. I usually don't advocate for loans, so I'll skip it now.
How to Make $20,000 A Week
Very few projects or businesses can make you $20,000 a week. You often need three months or so to make such an amount working online. However, consider YouTube and blogging if you want proven ways to pocket $20K weekly.
It may take time to build authority online (with your blog) and attract enough subscribers (from your YouTube channel), but once you do, you can make $20K weekly. After all, so many people are doing it, as shared earlier!
How to Make 20K A Month
You can do so much to make $20,000 in a month. For instance, you can launch a YouTube channel, blog, or both and earn through affiliate marketing, merchandise sales, and ads.
You can also do multiple freelance projects if you have a skill like web design, video editing, programming, or digital marketing, which are highly in demand. Alternatively, you can invest in an online store.
How to Make 20K in 3 Months
You can make $20K in 3 months with full-time freelance online, running a blog or YouTube channel, and renting out assets like an apartment, parking space, and car. Also, you can make that much if you set up an e-commerce store that sells in-demand and fast-moving merchandise.
And if you are crazy about flipping items, you can do that or perhaps create an online course and sell it.
How to Make 20K in 6 Months
In most cases, six months is enough to make $20K if you have an intelligent business or investment idea. You could work for such money by, for example, freelancing online, offering online tutorials, and running an active blog or YouTube channel.
Alternatively, you can start an e-commerce store, flip items for profit, work as an online coach, or invest in real estate. You must be clever and diversify your investment to make $20K quicker.
Concluding Remarks
Above is how to make 20K fast. You can do it online in days, weeks, or months. It all depends on the idea.
What's important is that you do your homework, especially where you've to invest, and I hope the eight Golden Rules I shared will be helpful.
Don't forget to follow and chat with us on our robust social media accounts as you work towards putting more money into your pockets