Imagine having enough money to buy a house, go on a dream vacation, or invest! That's possible in a few months if you can learn how to make 20k a month, and I'll show you just how.
You can make $20K a month by building a profitable blog, launching a YouTube channel, investing in real estate, starting an ecommerce business, getting a high-paying job, or becoming an online consultant.
With the six options, there is no limit to how much you can make, as some people are making more than $20 a month, and I'll share a few examples. What matters is that you understand what you are getting into and become good at it, and with no time, you'll make enough money.
Remember, these are no rich-quick schemes. The ideas take time and some form of investment – money, effort, or both. So, you've to give something to earn that much.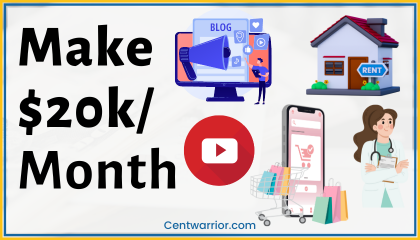 Let's jump straight into it!
How to Make 20k A Month in 6 Realistic Ways
Most people will suggest many ways of making money, especially online, but not all these options are realistic to hit $20,000 a month. So, I've gone the extra mile to research the most practical ways you can make 20K, and they include the following six:
1. Build a Profitable Blog
Building a profitable blog is one way to make $20K a month and do it passively. That means little effort is required once your blog starts making money.
Today, the most successful bloggers make millions yearly from their blogs, and a perfect example is Ariana Huffington from the Huffington Post, who makes about $250 million per year.
Another highest-earning blogger is Tim Sykes, the founder of Timothysykes.com, a finance blog, who makes about $120 million yearly from his blog.
I also have to mention Michael Arrington, the founder of Techncrunch.com, an online American business news site, who earns an average of $22 million yearly.
The three are just some of the highest-earning bloggers who prove it's possible to make lots of money blogging.
Money Making Tips
If you want to make $20K or more blogging, consider the following smart tips:
Choose a profitable niche – one with little competition but with the highest monetization potential
Choose a niche you are either skilled, passionate, or knowledgeable in
Create an email list once you launch
Consistently create quality content to outrank your competition
Monetization Ideas
With blogging, there are so many ways you can make money. Here are some ideas the highest-earning bloggers use:
Affiliate marketing – Consider signing up with an affiliate marketing company like Click Bank, Amazon, or Share a Sale to earn commission from successful sale referrals.
Ads – Sign up with an Ads display company like Google AdSense, Ezoic, Midiavine, She Media, or any other to start earning from displaying ads on your site
Digital product sales – Consider selling downloadable products like e-Books, courses, and audiobooks on your website
Merchandise sell – You can also sell your own 'physical' products directly on your website.
Offer a service – Depending on your skill, you can also sell a service as a freelancer on your website.
Remember, the more monetization ideas you employ on your blog, the higher the chances of making money and hitting your $20K monthly target.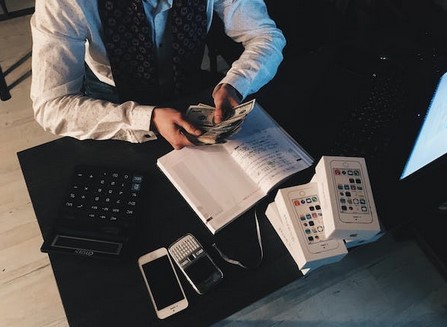 2. Launch a YouTube Channel
YouTube is another goldmine in the online workspace. If leveraged correctly, you can make a kill on YouTube, and like blogging, the income is passive.
YouTube sensation Mr. Beast, for example, who is known for his expensive stunts, made over $54 million on YouTube in 2022, and he's not alone. Social media personality and boxer Logan Paul and his brother Jake Paul, who is also a boxer, made $18 million and $45 million, respectively, in 2022.
So clearly, it's possible to make even up to a million per month on YouTube, and the best part is that age is not a factor. Take young Ryan Kaji, for example. He got into YouTube at the age of four, reviewing toys. Now that he is 11, he makes over $27 million yearly and enjoys over 31 million subscribers on his YouTube channel.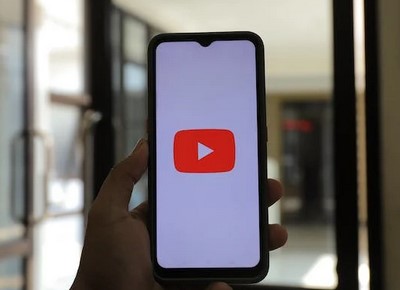 Money Making Tip
Are you creative? Do you have something you can share on YouTube? It could be a talent, skill, or just an adventure. If so, then try YouTube and keep the content original and unique.
Monetization Ideas
Generally, here's how to make 20k a month on YouTube:
YouTube Partner Program – You require at least 1000 subscribers and over 4,000 watch hours over the last year to join the YouTube Partner Program. There, you can make about $3-$5 per 1000 ad views
Affiliate marketing – Just like blogging, you can earn commission from referring sales on YouTube
Merchandise sale – You can sell your merchandise directly on your YouTube channel
Content licensing – YouTube allows you to license content on the platform and make money from it.
Sponsored content – Also consider advertising other people's content on your YouTube channel
3. Invest in Real Estate
Some of the wealthiest people in the world are real estate investors – from Warren Buffet, Donald Bren, and Jeff Greene to Donald Sterling, Rob Moore, and Donald Trump. They are proof that there is money in real estate for those who dare to give it a shot.
One advantage of real estate investing is that you can create a steady cash flow, and the property you invest in is likely to appreciate every day.
While you may think you need much money to invest in real estate, it's not always that. There are so many ways you can invest even with little money and grow your investment to a point where you can make $20,000 a month or more.
Monetization Ideas
Generally, here's how to make 20k a month in real estate:
Fix-and-flip – You can buy a house in bad condition, fix it, and sell it at a profit. By house flipping, you can make a massive return on your investment as a real estate investor.
Rent-to-own – Real estate investing allows you to pay for a property for several years and establish rental units to generate income. That's important if you can't afford to buy the property entirely.
Real estate investment trusts (REITs) – These are real estate firms that own and manage real estate properties on behalf of their shareholders. They pay dividends of up to 90% of the taxable income to the shareholders. So, you can try them, and examples include Fundrise (where the minimum investment is $10), Arrived, and Roots (where the minimum investment in both cases is $100)
Real estate ETFs – ETFs invest in REIT equity securities and usually are publicly traded on the stock exchange. Examples include iShare U.S Real Estate ETF, Vanguard Real Estate ETF, and Schwab.
Buy appreciating assets – You can buy an appreciating asset like a vacation home or commercial space, rent it out, and make $20K or more monthly.
4. Start an Ecommerce Business
The business world is quickly going ecommerce, and all that is thanks to worldwide internet access, high mobile penetration, and social media. Every business wants to be online, so it could be the right time to try the online business world.
I'm talking about starting an ecommerce store, which you can build with Shopify, Square, Woo Commerce, Big Commerce, or Wix and sell just about anything. If well-researched, you can make up to $20,000 a month or more running an ecommerce business.
Ecommerce ideas
Here are some ideas to use to start an ecommerce business:
Dropshipping
Subscription box
Clothing line
Sell a service
Sell collectibles
Education platform
Home décor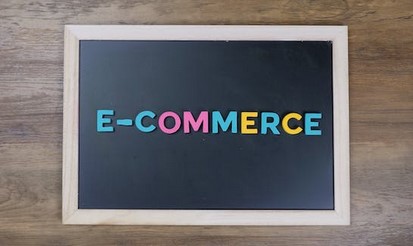 5. Get a High-Paying Job (Jobs That Pay 20k A Month)
Some occupations pay better than others. The Bureau of Labor Statistics (BLS) argues that the healthcare sector has the highest-paying jobs, expected to increase by 13% between now and 2031 compared to 5% overall (all jobs).
Overall, the highest-paying occupations, according to BLS, where the median yearly earnings are over $240,000, are:
Cardiologist
Anesthesiologist
Pediatric surgeon
Psychiatric
Physician
Pathologist
Radiologist
Dermatologist
Orthopedic
Oral & maxillofacial surgeon
Remember, since these jobs average more than $240 a year, that means at least $20K a month, which is what you are looking for.
6. Become an Online Consultant
Lastly, you can earn up to $20K monthly as an online consultant. The good thing about this career path is that you've power over your pricing. It's, however, essential to master your craft and possibly be a certified professional.
Some of the highest-earning consultancy fields, where you can average $20K a month or more, are:
SEO
Business
Finance
Health
Legal;
Engineering
Tax
Human resource
Digital Marketing
Data security
How to Make 20k A Month Online
Online, you can make 20k a month using any of these ideas:
Start a YouTube channel and earn through views, affiliate marketing, and product sale
Build a blog and earn through affiliate marketing, ads, and merchandise sale
Start an ecommerce business
Invest in REITs, ETFs, and other online-available real estate opportunities.
Serve as an online consultant or coach
How to Make 20k Fast
Not many ideas can make you $20K fast. You've to think carefully to make that much, and here are some ideas to ponder on:
Start a freelance business where you can make $20K within 3-6 months
Become an online tutor and earn 20K in 6 months or so
Start an ecommerce business and make 20K in 1-3 months
Start a profitable blog and make 20K in a month
Get into YouTube and earn 20K in a month or more
Invest in the real estate sector and make 100K or more a year
Get a high-paying job, especially in the healthcare space, where you can make 20K a month
Concluding Thoughts:
Now you know how to make 20k a month online and have at least six realistic ways to do it. You can start a business such as a profitable blog, YouTube channel, consultancy business, or ecommerce store, get a well-paying job, or invest in real estate.
Whatever you choose, you should be able to make $20k a month at some point, but it may take time, depending on what you go of. What matters is that you don't give up on the idea, stay consistent, and the income will start streaming more steadily.
Also Read: