Most people think of get-rich-quick schemes like gambling and the lottery when it comes to how to make 50k a month. Others consider hideous means like selling stolen items or engaging in adult work for the quick buck, but that's not what I'm talking about.
You can make 50K a month through an e-commerce business, blogging, YouTube, consulting, Software as a Service (SaaS), real estate, retail Arbitrage, website or house flipping, or Amazon FBA.
All these ten ideas form the basis of this blog post, and I'll show you how you can make $50,000 using each.
Realistically, not many jobs can pay you $50K a month. So, you have to think beyond formal employment. It often means working online or starting a business, with the latter requiring an investment.
Let's dive into these ten business ideas to see how you can leverage the opportunities. But first, let's see what you can do with $50K, and after that, we'll discuss the golden rules of making such an amount.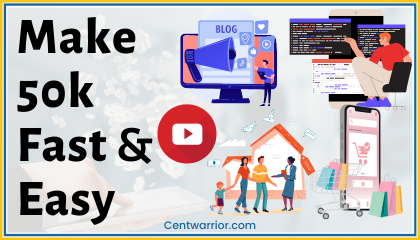 BEFORE YOU CONTINUE…
Allow me to show you how I reclaimed my financial life from drowning in a sea of debt and trapped in a never-ending cycle of financial despair with over Ksh 3.5 million weighing me down.
Every day was filled with sleepless nights, anxiety, and constant fear of losing everything I had.

But then, against all odds, I discovered a life-changing path to freedom which helped me shatter the chains of debt in just 1.5 years, created a solid financial foundation and started building wealth.
And now, I have packaged all this knowledge in this SIMPLE e-book called Cent Warrior 10-Steps to Financial Freedom for you because I want you to WIN with money and change your family tree.
🟢 Get It here for FREE and change your life forever.
👉⏩ I WANT IT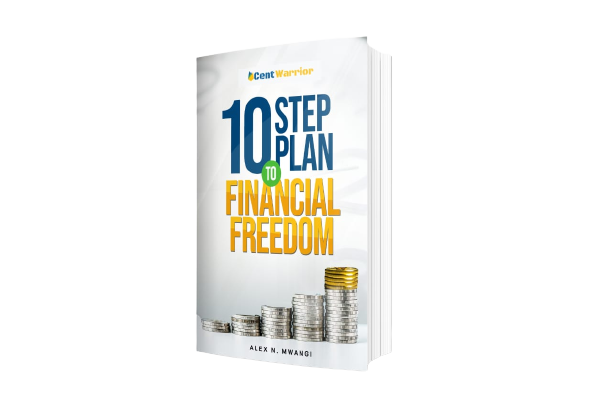 Is Making 50K A Month Good?
$50,000! That's how much I'm talking about. With such an amount, you can take up an investment. For example, you can invest in stocks, mutual funds, Exchange Traded Funds (ETFs), and even real estate.
You can even take a part of it or the entire amount and start a business. This could be a physical business or an online-based business.
If you have an enormous debt, the amount can help you clear it, and you can save up what remains, perhaps in a high-yield savings account or a retirement plan.
And if you have kids, you would want to set up a college fund for them, and the amount will go a long way in making that happen. Moreover, you can start building a house or depositing for the same.
So, yes, $50K is good money to make for a month. Most people take a year to make that much, and others can't even fathom making that much.
5 Golden Rules On How to Make 50k Dollars a Month
Here are some golden rules you can use to make 50K in a month or over whatever timeline:
Rule #2: Don't Do Anything Illegal
Engaging in something illegal is tempting when it promises a quick 50K. That includes selling stolen items or drugs, defrauding people, or participating in creating or promoting adult content. It could also be handling copyrighted work.
Whatever it is, don't do it if it's illegal. The implications of getting caught could be so severe that you may regret it.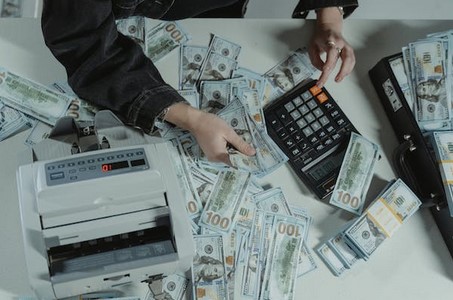 Rule #2: Avoid Pyramid Schemes (Get-Rich-Quick Schemes)
Gambling and lottery games may promise quick and substantial gains, but they often disappoint. So, you ought to avoid such traps. You usually lose your money when thinking you'll get more.
Other get-rich-quick schemes you should probably avoid are money-transfer traps, where you are promised to transfer money in exchange for a bigger return. Others have even fallen victim to 'sugar mummies' and 'sugar daddies' who promise huge financial returns only to become scammers.
If you have doubts about a particular company, a site like Trust Pilot can help. You can check it out there to see if it's legit.
Rule #3: Loans Are a No-No!
According to Nathan W. Morris, the author behind Your 33-Day Money Action Plan, ¨Every time you borrow money, you rob your future self. ¨
You can't borrow $50K just because you want the money so badly. If you do, you'll have a substantial financial burden, messing up your financial goals.
So, instead of borrowing the money, why don't you work for it? Some of the ideas I will share involve working for money, and nothing is sweeter than making your own money.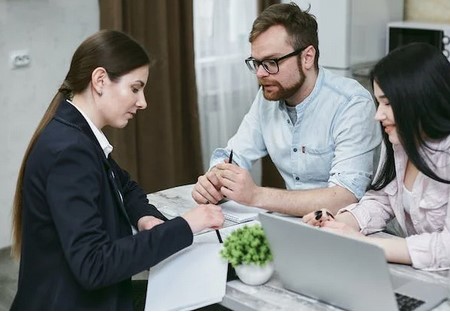 Rule #4: Do Your Due Diligence
Don't get into an investment mindlessly. Do your due diligence. This involves investigating your interest, auditing where applicable, and confirming the facts.
Do that before entering into a contract or spending your money. And where necessary, involve experts as they can advise you accordingly. Generally, rarely do you go wrong when you do your due diligence.
Rule #5: Protect Your Investment
One of American investor and billionaire Warren Buffet's golden rules of investment is:
'Rule No. 1 – Never lose money and Rule No. 2 – Don't forget Rule No. 1'
It's essential that you protect your investment, and here are some tips to help you:
Register your business and domain (if it's online-based)
Get insurance to cover your business against potential risks
Be GDPR (General Data Protection Regulation) compliant – GDPR protects consumer data and is currently enforced in EU countries and will soon be imposed in the US
Provide legal documents on your websites, such as disclaimers, privacy policies, and terms and conditions where applicable.
How Can I Make $50,000 A Month?
Below are ten realistic and legal ways to make $50,000 a month:
1. Start an E-commerce Business
The future of business is online, and e-commerce businesses are taking over the business sector. So, perhaps this is something to consider.
Overall, there are so many e-commerce business ideas that you can invest in, and you can use platforms like Etsy, Shopify, Woo Commerce, Big Commerce, Selfy, and Square Space to create your online store.
The ideas include the following:
Dropshipping – Dropshipping is an order fulfillment business that doesn't require you to hold or ship the inventory. All you have to do is advertise the product on your website or online store, wait to receive the order and payment from customers, and pass the orders for fulfillment to the supplier.
Subscription boxes – You can also set up a subscription e-commerce store that allows people to pay for subscriptions for goods or services. For example, you can engage in food, clothes, personal care products, toys, books, or household products.
Sell handmade products – You can use a platform like Etsy to sell handmade products directly to consumers. That includes jewelry and woodwork.
Clothing line – You can also set up an online store to see clothes. These could be print-on-demand, custom clothes, or anything focusing on fashion.
Sell merchandise – You can try selling merchandise on marketplaces like eBay, Bonanza, and Facebook Marketplace and get to make money.
Sell a service – If you have a high-in-demand skill like programming, digital marketing, voice-acting, SEO consultancy, or copywriting, you can set up an online store and sell your service.
Online course – An e-commerce store also allows you to promote and sell an online course. So, if you have the skill to create one, you can set up this store and start making money.
2. Build a Profitable Blog
Contrary to most perceptions, blogging does pay, and making $50K monthly or even more is possible. It is not easy. It takes time, and more importantly, you must invest in your blog in terms of good content and SEO.
With blogging, there are many ways to monetize your blog, allowing you to earn passive income. I, for one, do it with affiliate marketing, where I am a member of the Amazon affiliate program and combine it with ads. I usually start with Ezoic, and once I get enough traffic, I join Mediavine, which pays much better.
So, perhaps this is something you can try out if you are passionate about writing. You can also monetize your content blog by selling merchandise, digital products like an e-book or online course, or perhaps offer freelance writing services.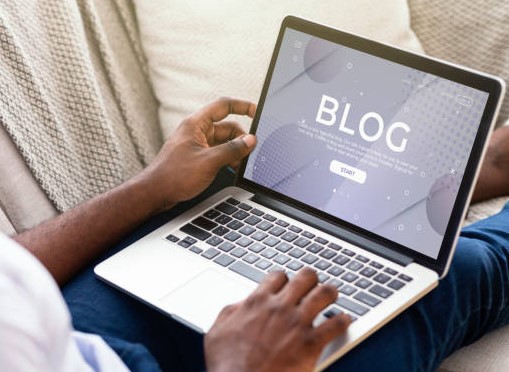 3. Launch a YouTube Channel
A monetized YouTube channel is another way to earn passive income. With it, you can make money through views, sponsored content, selling merchandise, and affiliate marketing. You can also try licensing your video content, crowdfunding, and earning through membership.
Your target should be to join the YouTube Partner Program once you reach 1000 subscribers and 4000 watch hours within a year.
Regarding earnings, If you're in a good niche allowing you to make about $500 per 50,000 views, that means for you to earn $50K, you must have 5 million views in a month.
Well, that's possible, as some people are doing it. Take the young Ryan Kanji, who was the highest-paid YouTuber in 2019. He made over $26 million that year unboxing toys, and he's not the only one.
4. Offer Consulting Services
People are always ready to pay for expertise, and there are different niches you can explore as a consultant. Some of the most marketable consultancy services are in these inches:
Digital Marketing
Legal
Health and Fitness
Information technology
Business and Finance
SEO
As a consultant, you can start your website or use a freelance platform like Upwork. It's, however, essential that you are certified to offer the service and should be able to prove it.
You set your rates with consultancy services, making it possible to make $50K a month.
5. Sell Software as a Service (SaaS)
SaaS involves licensing software programs and getting paid monthly, bi-weekly, or even annually. Some of the most successful SaaS businesses include Dropbox, Google Workspace, Mail Chimp, Shopify, Zoom, and Salesforce.
So, do you have programming or software development skills? Then perhaps you should give SaaS a chance. If you can't do it but have a brilliant idea, find an IT expert to help you create and monetize the software.
6. Invest in Real Estate
Most wealthy people are real estate investors. From Irvine Company owner Donald Bren to Equinox Holdings chairman Stephen Ross, the real estate moguls are taking over the business world, thus worth pursuing.
You can consider flipping real estate properties or investing in rental properties and earning rental income. Alternatively, you can invest in real estate investment programs like Realty Mogul (where you need a $5k investment), Arrived (where the minimum investment is $100), or Fundrise (where you can invest as little as $10).
7. Try Retail Arbitrage
Retail Arbitrage involves buying cheap from retailers and selling profitably on a platform like Amazon. In that case, you must shop wisely for discounted products and find ways to sell them at a higher price.
Some products you can buy and sell through retail Arbitrage are apparel, shoes, jewelry, electronics, cosmetics, seasonal goods, books, video games, toys, and home goods.
Other than Amazon, you can do retail Arbitrage on Mercari and eBay.
8. Flip Websites for 50K
You can make money buying and selling websites. All you have to do is purchase websites with potential and improve them before selling them at a profit. That means you must be good with SEO and web design or find someone who can do the job for you.
If you are interested in website flipping, visit Flippa.com to see what you can buy and return to the site when you are ready to sell your website. While one website might not give you $50K, you may need to invest in a few websites.
But again, some websites can pay $50K in one go – it all depends on their potential and marketability.
9. Flip Houses for 50K
Perhaps you are good with improving houses. Then you need marketing skills and can start flipping houses for a profit. It's essential, however, to research as house flipping can be risky.
In that case, you must know the real estate market well; if not, consult the right people – real estate experts.
Experts recommend that you apply the 70% rule, which dictates that the house's purchase price shouldn't be more than 70% of the house's after-repair value, less the repair/update costs.
10. Join the Amazon FBA Program
Did you know that 50% of Amazon's products belong to third-party sellers? That's right! These sellers join the FBA (Fulfilled by Amazon) program, which allows them to ship products to Amazon warehouses and wait for Amazon to sell on their behalf.
Bonus On How to Make 50k A Month – Combine Two Or More of the Above
Realistically, you may need more than one method to make 50K quicker. So, how about you combine two or more of the above ideas? In that case, you reduce the risk and improve your chances of making $50,000 faster.
How to Make 50k A Month On Amazon
You can do different things on Amazon to make $50,000 within a month. For starters, you can join the Amazon affiliate marketing program if you have a website or YouTube channel and earn passive income from product recommendations.
Secondly, you try the retail arbitrage business idea, where you buy products for cheap and sell them at a profit on Amazon. Thirdly, you can join the Amazon FBA program to ship products to Amazon warehouses and allow them to sell them for you.
And if you can make graphic design products like Printed-on-demand t-shirts, you can join the Amazon Merch program. But if you are a writer, sign up for Amazon Kindle Direct Publishing to create and sell your eBook on Amazon. The book is usually available within 1-2 days of publishing.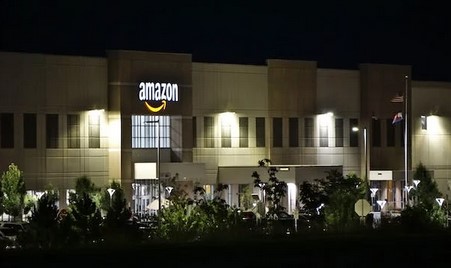 How to Make 50k A Month on YouTube
YouTube allows you to make money in different ways. First, you can join the YouTube Partner Program once you hit 1,000 subscribers and 4000 watch hours. Then you can start earning through views.
Alternatively, you can earn through affiliate links and sponsored content, as it's the case with blogging. You can also try crowdfunding, licensing content, selling merchandise, and memberships.
How to Make 50k A Month Dropshipping
Dropshipping allows you to run an e-commerce business without physically holding or owning the stock. You have to talk to a supplier who'll agree to fulfill the orders you pass to them from customers.
So, you become the middleman; your job is to promote the product, wait for its order request, and pass it to the supplier for fulfillment. Overall, you can start a Shopify store to begin Dropshipping.
How to Make 50k A Month in Real Estate
The real estate sector has many opportunities for making money. You can try flipping properties for profit, investing in rental units to receive rental income, or buying REITs.
It's essential, however, to talk to a real estate expert before making any serious investment decision, especially when looking to earn as much as $50,000.
Closing Remarks
Above is how to make 50k a month. As shared, it's possible to make that much, and you don't have to engage in something illicit or a pyramid scheme. You can work online or start a business and make such an amount.
While there are no guarantees that you'll start making money immediately, especially $50K, it takes patience and a good understanding of how things work. If you need more information on the above money-making opportunities, talk to us on social media. 
Also Read;