If you want to make wealth, investing in the fastest-growing businesses in Africa is key to realizing your financial goals. You can never go wrong with these ventures!
Some of the fastest-growing businesses in Africa are Fintech, coaching and consultancy, importation, agribusiness, renewable energy, real estate, African fashion, urban transport, and oil and gas.
Presently holding the second position, Africa is projected to be the fastest-growing continent globally. The continent is attracting many investors both in and outside the continent. 
Moreover, with more industrialization and developments, Africa has become ideal for starting businesses. Not to mention, the numerous funding opportunities and government incentives for young people are making it easier to open a business on the continent.
In this guide, you will learn
The fastest-growing business in Africa
Benefits of opening one of these businesses
Business requirements
How to stay ahead of the competition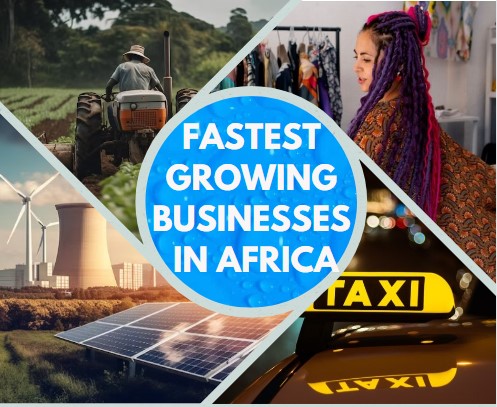 Let's take an inside look!
Top 10 Fastest Growing Businesses In Africa To Venture In Today
Finding a viable money-making venture can be daunting. Fortunately, with these fastest-growing businesses in Africa, you can never go wrong!
Here is why.
These businesses are meeting the hour's needs, are future-proof, and have high returns. Let's explore them!
1. Start a Fintech Company
Fintech entails the application of technology to enhance banking and financial services. From online money transfers to product price comparison, fintech offers the financial assistance Africa has been seeking for so long.
Why Invest in Fintech?
It's futuristic, meaning you can benefit from it in the long run
It has high returns due to the large profit margins
it has a high demand as almost everyone needs financial services
The main challenge of starting a fintech company is the intensive capital. Fortunately, you can choose to partner with other investors or request funding from organizations or banks.
Fintech Business Requirements
You will need a product or service to sell to your target audience. A good example is Mpesa, the online money transfer service, or Topcheck, which compares insurance product prices. 
Tip: When starting your business, build a product that meets your clients' needs. For instance, if you build a loan app, customize it to their income level for easy appeal and operation of your business.
2. Invest in Agribusiness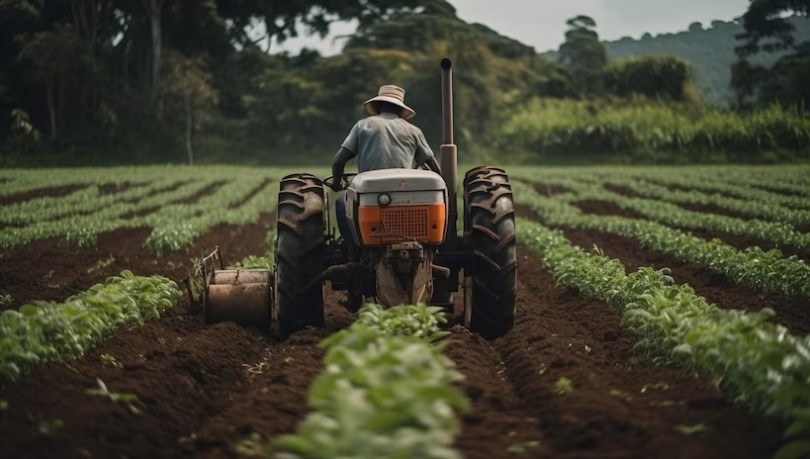 Agribusiness is a diverse space that's making people millionaires. From farming and animal rearing to agro-processing, agribusiness is a booming business in Africa, thanks to the technological advancement that's increasing yields.
Why Invest in Agribusiness?
Africa's weather conditions are favorable for farming almost anything
It's a future-proof business since never in a lifetime will people stop consuming food
Agricultural products are in high demand (vegetables, fruits, and beverages)
Export produce that thrives in Africa has high-profit margins
It's diverse; you can decide to explore the agribusiness ideas in Kenya
The main challenge of investing in agribusiness is poor market connection and limited farming knowledge that might lead to losses. Fortunately, African countries have established organizations and learning centers to help new and existing farmers to thrive in their businesses.
Agribusiness Requirements
Agribusiness demands you master the entire farming process and the best measures to maximize your harvest. It also requires you to network; this helps you establish good market connections.
Tip: Finding a thriving farmer in your sector will help you learn to run your business successfully. Again, don't miss any funding or learning opportunities to boost your business growth.
3. Open a Coaching or Consultancy Business
Coaching and consultancy involve providing professional guidance or advice and walking clients through certain areas of their lives. For example, finances, business, and career.
Depending on your educational background and passion, you can become a career coach, business coach, or agro-consultant.
Why Invest in Coaching or Consultancy?
Africans are embracing the need for professional guidance, making it a highly demanded-service
The profit margins in these fields are quite high
You have control of your schedule and income(you work at any time and set your prices)
Branding and marketing yourself is the main challenge of penetrating into the coaching and consultancy world. You can develop a strategy to establish yourself as an authority in your niche to grow seamlessly. 
Coaching and Consulting Business Requirements
To become a coach or consultant, you must secure relevant certifications, licenses, and business permits. The cost of these requirements varies, depending on your country's rates.
Tip: The best way to succeed in these fields is to provide individualized assistance to every client and be result-oriented. This will ensure customer satisfaction, bringing in more referrals!
4. Venture into Urban Transport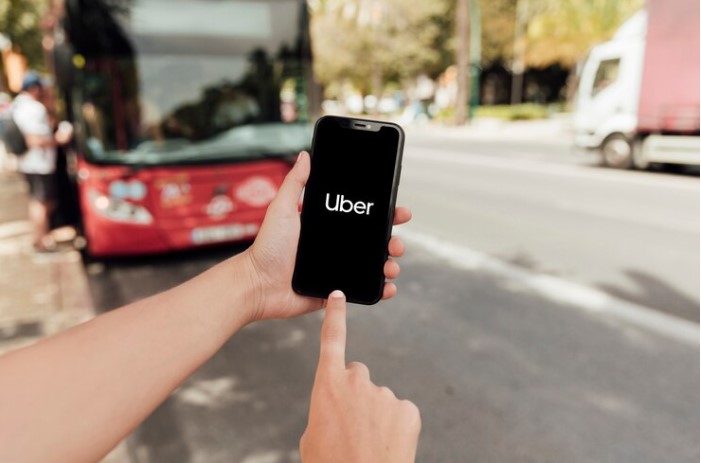 According to TechCrunch, Uber hit 1 billion rides in Africa in 2022. This proves there's a growing demand for urban transport, and you can mince millions from it if you identify the gap and offer a solution.
Why Invest in Urban Transport?
Urban areas have a dense population, increasing demand for your services
Depending on the line you pursue-a cab or Public service vehicle, you enjoy massive profits
It provides numerous employment opportunities for the drivers and conductors
Urban Transport Requirements
To invest in urban transport, you must acquire all the legal documents, including business permits, licenses, and insurance covers. You should also vet for the best drivers and conductors to ensure your clients have the best customer experience.
Tip: Make your vehicle's interior comfortable and customize the exterior to be attractive. Also, be vigilant to learn the laws to avoid running into legal issues.
5. Invest in the Importation Business
The importation business is booming in Africa, from clothes and wigs to electronic gadgets. Depending on your market research findings, you can start the importation business of your choice.
Why Invest in the Importation Business?
You can start with a small amount of capital
The imported products have high-profit margins, raking in massive returns
Importation is diverse, offering numerous options such as cosmetic products, automobiles, and clothes.
The initial capital and shipping can be daunting to hack for most new businesspersons. However, you can seek funding from financial institutions in the country and enroll in reputable importation classes.
Importation Business Requirements
To start this business, you will need a specific product(s), a reliable shipping company, and genuine suppliers in foreign countries. 
Tip: Market research will help you learn what's in demand in your country. In addition, marketing your products on social media platforms such as Facebook, Instagram, and TikTok will lead to high traffic and conversion rates.
6. Start a Renewable Energy Business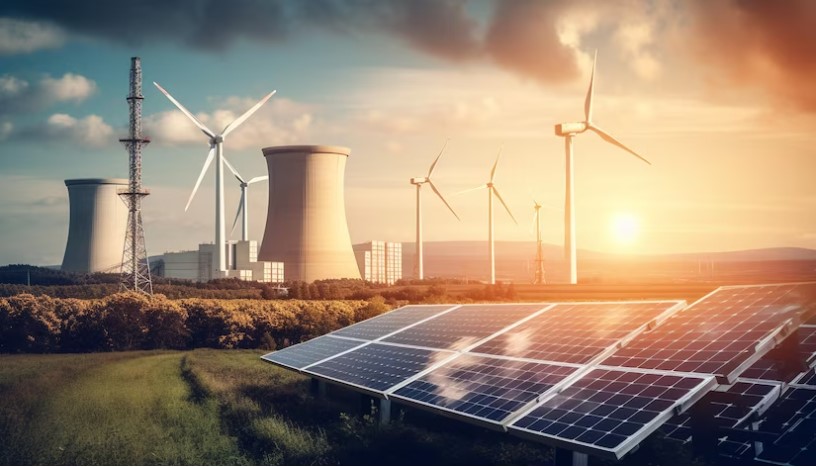 Renewable energy focuses on providing reliable and affordable energy sources, for instance, biogas biodigester, solar panels, solar water heaters, and cookstoves. 
The blackout and rationing issues in Africa make it necessary to find a reliable solution. Hence, you can open a renewable energy company and leverage the high demand for such products. 
Why Invest in Renewable Energy?
The main challenge of this business is funding. But you can maneuver through this by seeking funding from government financial plans or partnering with investors.
Renewable Energy Business Requirements
You need licenses and equipment in a favorable working space to start a renewable energy company. Note that the license fee varies depending on your country.
Tip: Start by pricing your products slightly below the market price to attract clients. Then, increase the figures gradually and provide premium products.
7. Start a Pay TV
Sub-Saharan  Africa boasts over 100 million TV owners. This number is expected to grow by the day as more entertainment is released in Africa.
According to Dataxis, the biggest Pay-TV markets were South Africa, Nigeria, Angola, Tanzania, and Kenya, respectively.
Why Invest in Pay TV?
Pay TV has high returns
It has a high demand, with almost all TV owners subscribing to a favourite option 
It's a growing industry  
The main challenge of this business is high initial capital requirements. You can choose to partner with show producers and establish a renowned brand.
Pay TV Business Requirements
You must acquire the necessary business licenses and permits to operate a Pay TV legally in any country.  
Tip: Market your company on social media platforms and the most popular mediums in the country, like radio and TV. Ensure you price your subscriptions slightly below the market price to attract your target audience.
8. Invest in Real Estate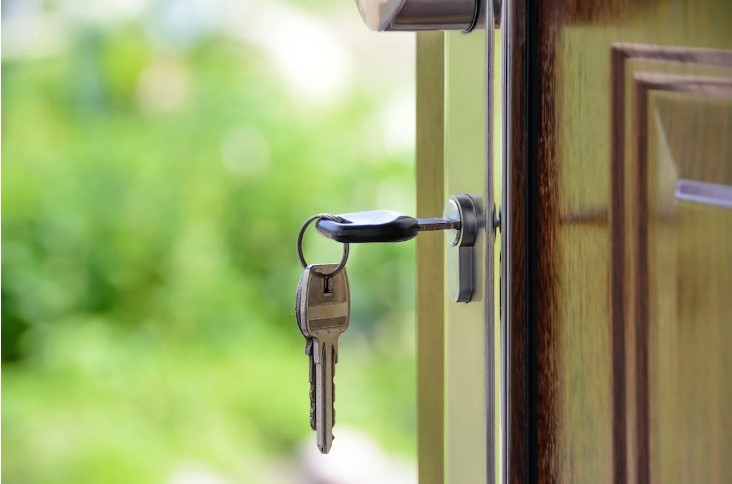 The growing demand for Airbnb, construction services, and land is a good opportunity for you to make wealth. Depending on your financial ability, you can start an Airbnb, construction company or sell land.
Why Invest in Real Estate?
Real estate has high-profit margins
It's a future-proof industry as people will always buy land and build houses
It has a high demand
Real estate properties increase in value with time
The main challenge to starting a real estate business is intensive capital. Fortunately, you can seek funding from financial institutions or partner with established investors.
Real Estate Business Requirements
To start a real estate business, you must have an office where your clients can find you and establish a website to attend to your online clients. If you're not starting out as a broker, you also need enough capital to acquire land or construct houses for sale. 
Tip: Network with key market players to establish a good client base. Also, develop a fitting marketing strategy that will increase your demand.
9. Venture into the Oil and Gas Business
Oil and gas are in high demand due to the increased number of vehicles in the continent and the new shift to clean cooking solutions. Depending on your financial status, you can invest in one of these two.
Why Invest in Oil and Gas?
They have high-profit margins
They have a high demand
Their demand continues to increase daily
The oil and gas businesses are capital-intensive. However, you can start with a high-income career like subsea or completion engineering in this field and then partner with established investors in the long run.
Oil and Gas Business Requirements
Depending on your country, you will need licenses, business permits, and other government board approvals.
Tip: Before you invest in the oil and gas industry, learn the business operations. This will help you establish good sources and market links to run your business seamlessly.
10. Start an African Fashion Business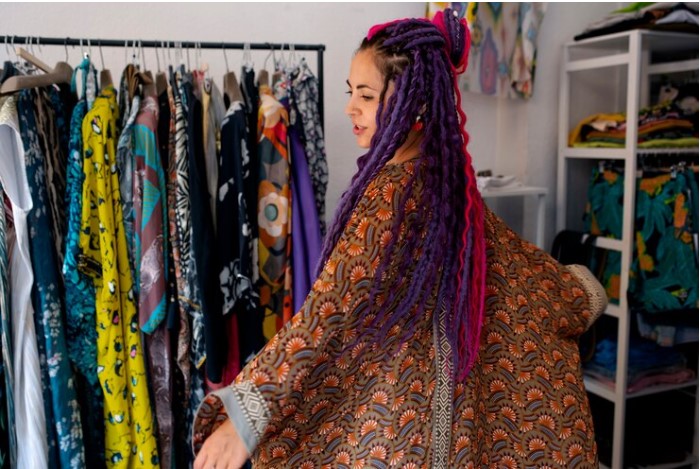 African-themed attires are gaining popularity globally, with some getting featured on international runways. As a fast-growing industry, establishing a business in this field can earn you millions.
Why Invest in African Fashion?
It has high-profit margins
It has an increasingly high demand
It's diverse, allowing you to choose from different lines
You can start this business with little capital
The main challenge of starting an African fashion business is the stiff competition from established fashion companies. However, you can overcome this by making top-quality attires that resonate with your target audience.
African Fashion Business Requirements
Depending on your country's business requirements, you will need a license, business registration, and permits.
Tip: Delivering what your clients ordered will establish you as an authority in the industry, attracting a larger customer base.
Frequently Asked Questions?
What Are The Untapped Businesses in Africa?
Business Process Outsourcing, green revolution, affordable housing, low-cost healthcare, e-commerce, food processing, and cybersecurity are the untapped business opportunities in Africa.
What Industry Are Best To Invest in Africa?
The best industries to invest in Africa include Oil and gas, mining, real estate, and fashion.
Conclusion
Investing in the fastest-growing businesses in Africa can help you reach your financial goals quickly. 
Depending on your financial status and state's business laws, you can venture into fintech, agribusiness, importation, coaching or consulting, renewable energy, betting, African fashion, or oil and gas business.
Which business will you venture into?
Also Read: