The manufacturing sector is meeting the need of the hour, allowing affiliated businesses to reap huge returns. But what manufacturing business ideas in Kenya are the in-thing presently?
Construction materials, textiles, agro-processing, organic foods and supplements, woodwork, renewable energy, craft and handmade products, beauty, packaging, and baby products are some of the leading manufacturing businesses in Kenya.
Not certain why you should invest in the manufacturing sector?
Manufacturing businesses have high-profit margins and are among the fastest ways to become a millionaire. With a lucrative idea, you can attract wealthy investors with experience driving successful investments.
Moreover, Kenya has support platforms such as Lion's Den and funding to help you establish successful businesses.
In this article, we will explore the following:
Ten profitable manufacturing ventures
Why you should invest in these businesses
What you need to start each business
How to gain a competitive advantage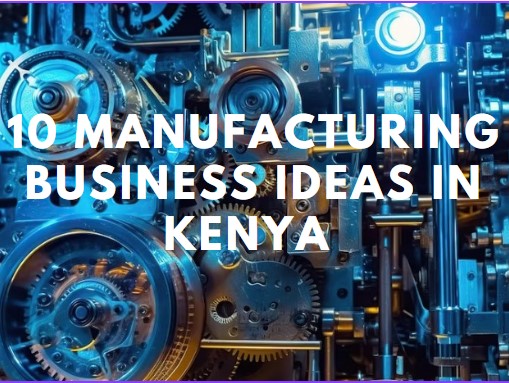 Let's take an inside look!
Manufacturing Business Ideas in Kenya
Here are the leading manufacturing business ideas in Kenya.
1. Start a Construction Materials Company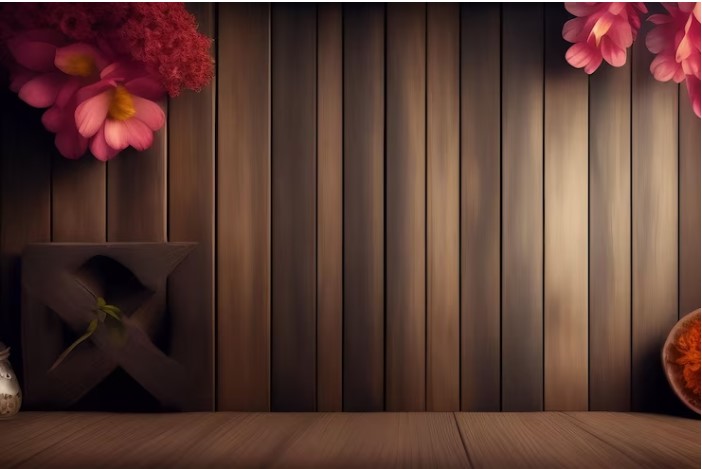 Construction materials companies focus on products such as bricks, roofing supplies, compressed earth blocks, and unconventional materials such as bamboo. 
Why invest in Construction Materials?
The construction industry in Kenya is growing at a high rate, with 2022 recording a 4.1% expansion. 
There's a constant demand for construction materials across the country in urban and rural areas.
It's a highly lucrative sector with huge returns.
Unfortunately, it isn't easy since you will face stiff competition from established companies. You need to develop an effective marketing strategy and provide top-quality products to get around this.
Construction Materials Business Requirements
Business plan
Necessary documents including CR1, CR2, Cr8, Pin certificate for all directors, company's pin certificate, and KEBS approval
Working space (rent or home)
Workers (varies depending on your firm's size)
License (varies with county)
Equipment and tools
Tip: Reliability and quality matters in this industry. Once you market your products and start gaining the trust of your clients, you should deliver premium products on time.
2. Open a Textile Manufacturing Industry
The textile and apparel manufacturing industry produces fabrics such as Kitenge and Kikoy. It also deals in school uniforms and employee attires like aprons and dust coats.
Why Invest in Textiles and Apparel? 
Clothes are a recurrent need, meaning you will constantly have orders to deliver
Almost every school has a uniform in Kenya, so you already have a ready market to supply
With the high growth rate of the fashion and design industry, there's a high demand for fabric. 
Again, this industry has established companies that may pose stiff competition when starting your business. However, with the right marketing strategy, you will enjoy gradual growth.
Textile and Fabrics Business Requirements
Business registration
Licenses (fee varies with county)
Kenya Bureau Standards approval
Working space 
Employees (varies depending on your company's size)
Equipment and additional tools
Tip: Deliver durable fabrics to gain your customers' trust. Source for clients from different locations in the country and target bulk orders from hospitals, schools, and hotels.
3. Start a Woodwork Business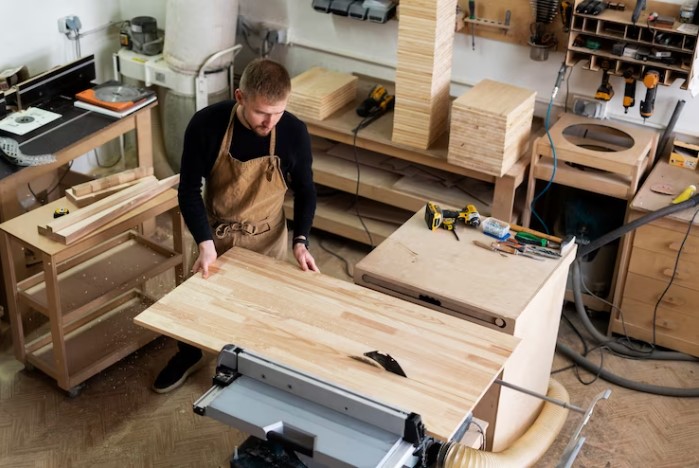 Woodwork utilizes materials such as bamboo to make home, office, and school furniture sets. 
Why Invest in Woodwork?
The present lifestyle influences people to acquire furniture, often with online challenges to showcase their houses.
Unlike in the past, quality furniture has become necessary, increasing the demand for sofas, tables, and luxurious beds.
Furniture has a very high-profit margin due to the increased prices of raw materials and decreased accessibility to timber.
The main challenge in the woodwork sector is accessing quality timber and the government requirements. However, you can learn to maneuver through this by consulting legal experts and learning from established businesspersons.
Woodwork Business Requirements
Business Permit
License varies with county
Equipment such as table saw, tape measure, hammer, and layout square
Workers 
Material source
Tip: Depending on your skill set, you can explore artistic designs to provide unique and functional items such as Hammocks and Balcony Hanging Chairs. These items are in high demand and have high profit margins.
4. Start an Agro-processing Business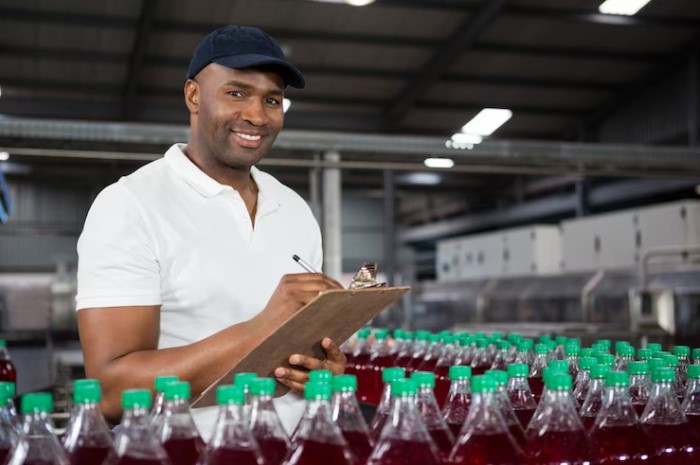 Agro-processing manufacturing is diverse, offering options like milling maize, cereals, and wheat flour. You can also explore dairy processing to produce butter, yogurt, cheese, and milk.
Why Invest in Agro-processing?
With a population of over 50 million, Kenya has a high demand for food, creating a ready market for your product.
The constant demand for products such as milk and flour makes it an ideal industry to run a profitable business.
It is among the businesses you can start with little capital, so there is no financial pressure.
The main challenge of this business is competing with established companies and keeping your food product fresh for a prolonged period. Fortunately, you can save up to purchase items like freezers or produce the number of products matching your orders. 
Agro-processing Business Requirements
Business License 
Employees if you decide to go mid or large scale
Other necessary documents such as health certificate
Working space
KEBS approval
Business registration
Equipment and tools, for instance, a miller, if you venture into milling
Tip: Always provide top-quality products and maintain a high level of hygiene. In addition, develop a smart marketing strategy like celebrity endorsements to get more demand for your products.
Also Read:
10 High-Income Agribusiness Ideas in Kenya 
5. Start a Packaging Materials Company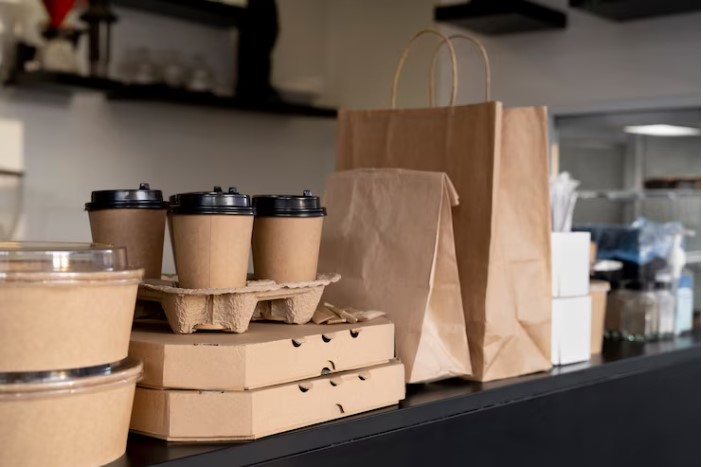 Packaging provides environmentally friendly solutions like paper-based, known as Khaki, and biodegradable options.
Why Invest in Packaging Materials?
Packaging materials are in high demand from supermarkets, retail shops, and companies.
It's a diverse industry; you can manufacture packaging solutions for companies producing products like toilet paper and diaper brands.
One of the common challenges in this business is dealing with regulatory boards such as NEMA when producing nylon packaging solutions for brands. You can get their approval before making such products to avoid legal issues.
Packaging Materials Business Requirements
Business registration
NEMA approval
KEBS approval
License 
Workers
Working space
Equipment 
Tip: When penetrating the market, you must implement a smart marketing strategy that will help you acquire customers. For instance, you can price your products slightly below the average market price and increase gradually after gaining clients.
6. Manufacture Beauty and Personal Care Products
From facial care to makeup, cosmetic products sell like hotcakes in Kenya. Moreover, the diversity in this industry allows you to specialize in your desired line or go broad to fetch more demand from the public.
Why Invest in Beauty and Personal Care Products?
Beauty products have very high profit margins that provide you with massive returns.
The recurrent demand for beauty products gives you access to a wide market.
Personal care products have become a need unlike in the past, making it a must-buy so you have enough demand to supply to
The main challenges of running this business are established companies and proving your products deliver the promised outcome. You can maneuver through this by providing top-quality, safe products and leveraging celebrity marketing to appeal to your target audience.
Beauty Products Business Requirements
Business plan
Business registration
KEBS approval
NEMA documents
Health certificate
License
Equipment
Employees
Packaging supplies for your products
Tip: Beauty and personal care is a sensitive industry, so ensure you provide safe products that produce exceptional results. This will fetch and maintain massive prospect clients for your company.
7. Venture into Renewable Energy Products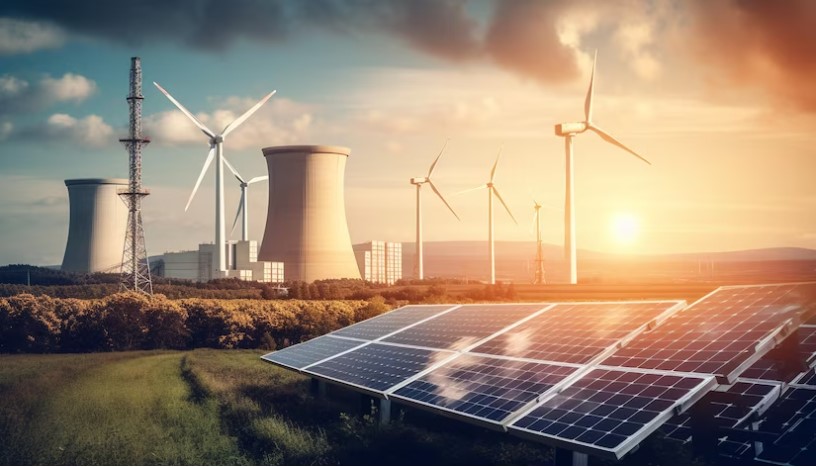 Kenya has been facing electricity issues, from rationing to extended hours of blackout. You can provide renewable energy across the country and mince big bucks. 
Some of the products you can decide to manufacture include biogas biodigester, cookstoves, solar panels, and soar water heaters.
Why Invest in Renewable Energy Business?
It has great potential, especially in the African continent.
Kenyans are looking for an affordable and reliable energy option.
You might face capital challenges if you plan to open a mid-sized or large company. To solve this, start small or seek partnerships and funding from investors in and outside the country.
Renewable Energy Business Requirements
Licenses
Workspace
Employees 
Equipment 
Logistics such as transportation
Tip: Start by marketing your renewable energy products and showcasing what they can do. Then, price them slightly below the market price to seize a better client base before increasing the figure gradually.
8. Make Baby Products
Making products that meet the needs and preferences of Kenyans can fetch you massive profits. You can start with the most basic, like diapers, and then advance to other items, such as wipes and oils.
Why Invest in Baby Products?
They have high demand, providing a ready market for your goods.
They are recurrent needs, meaning your customers will keep placing orders regularly.
They are used nationwide, meaning you'll have an extensive client base.
The main challenge of this business is the stiff competition from established companies. However, you can acquire a good market share with a smart marketing strategy.
Baby Products Business Requirements
Business plan
KEBs approval
NEMA approval
Medical documents
Employees
Working space
Company registration
License
Tip: Make top-quality baby products that offer babies safety, comfort, and convenience. Then, create a smart marketing strategy focusing on pricing or discount offers to attract customers.
9. Open a Craft and Handmade Products Business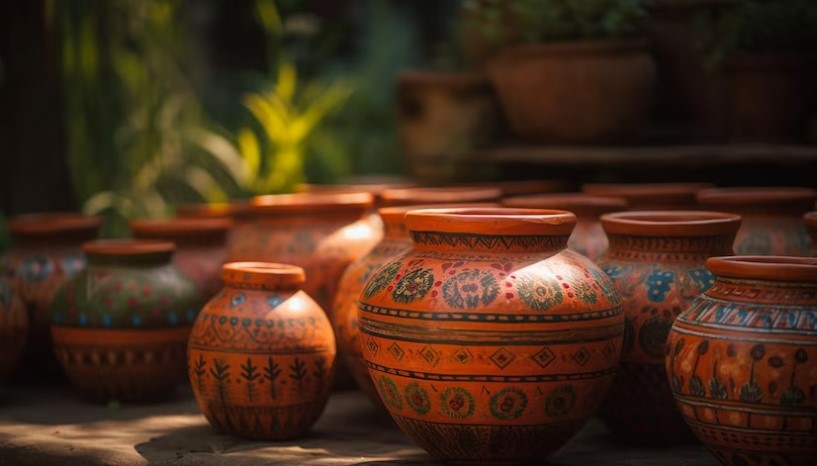 If you're looking for a small business idea and are gifted in craft, this is your ideal business. This industry focuses on locally inspired jewelry like beadwork and decor items such as art.
Why Invest in Craft and Handmade Products?
It has a high demand nationwide(almost everyone has a Kenya-themed bracelet)
The demand for these products is not limited to the country; you can sell them to tourists.
Handmade products sell at your preferred price.
The main challenge of this job is establishing yourself as a reliable brand in the nation. However, you can start small and scale gradually while attending your 8 to 5 job.
Craft and Handmade Products Business Requirements
Raw materials
License if you're operating from a shop
If online, you need marketing accounts such as Facebook and Instagram
Tip: To thrive in this business, you should develop unique designs of jewelry that are durable enough to withstand weather changes. You should also start marketing your work on platforms such as Instagram and Facebook.
10. Venture into Organic Food and Supplements
There's a high need for organic foods such as honey, porridge flour, and hibiscus, among other supplements. Venturing into this area will give you access to a broad market, making you huge profits.
Why Invest in Organic Food and Supplements?
There's a high demand for organic foods and supplements.
Most Kenyans prefer organic foods rather than Genetically modified ones.
It's healthy, and more Kenyans are adopting healthy practices like organic diets and exercise.
The main challenge in this field is maintaining enough supply and quality. You can maneuver through this by networking with reliable suppliers of the products and ensuring you do the necessary tests to provide unadulterated foods.
Organic Food and Supplements Business Requirements 
Working space
License
Health documents
KEBS approval
Initial stock
Employees
Packaging supplies
Tip: Providing top-quality products will allow you to acquire and maintain your client base. In addition, you should provide excellent customer service and after-sales services.
Frequently Asked Questions 
1. What Is The Easiest Product To Manufacture?
The most straightforward products to manufacture include foods like bread and wheat and commodities like plastic products.
2. What Is The Most Profitable Manufacturing Business To Start In Kenya?
Renewable energy, food products, baby items, packaging materials, textiles, and beauty products are the most lucrative manufacturing businesses in the country.
Conclusion 
Kenya's best manufacturing business ideas have several demands, including government approval, high-standard processing, and quality products. Not certain how to go about your new business?
You can book a session with our business expert for professional guidance. Contact us today to get expert advice!