We all want to master making money to meet our ever-increasing expenses and insatiable wants. You probably could use a few hundred dollars, and today, I'll share with you how to make $300 a day. 
You can make $300 a day by signing up with DoorDash, delivering food with Uber Eats or groceries with Instacart, sharing a ride on Uber, investing in stocks, freelancing online, or working as an online coach.
Of course, you can make $300 a day in many other legal ways, but I have picked these eight options because they have the most prospects and are pretty realistic. 
To help you get started, I'll discuss what each of the eight ideas entails, what you need to qualify, and what options are available for each case, among other nitty-gritty things. But first, let me explain what you can do with $300. 
So, let's dive in!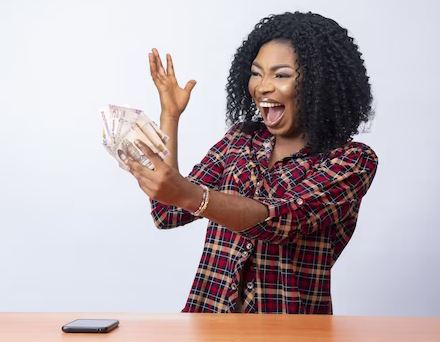 In a rush? Below is a summary of the eight money-making business ideas I'll discuss shortly. 
Summary On How to Make $300 Fast in A Day
| | | |
| --- | --- | --- |
| – | Idea | Tips to make $300 fast |
| 1. | Sign up with DoorDash  | Target peak hours, take multiple orders, be courteous, leverage referral bonuses, and maintain a good rating. |
| 2. | Deliver Food with Uber Eats | Choose busy hours and streets, reduce driving expenses, take advantage of referral bonuses, and offer good customer service. |
| 3. | Deliver Groceries with Instacart | Be professional, efficient, reliable, courteous, and available, among other traits.  |
| 4. | Share a Ride on Uber  | Work peak/busy hours, be hospitable, refer others, and offer a good customer experience.  |
| 5. | Invest in Stock Markets | Start day trading and get market insights first. |
| 6. | Online Freelancing  | Consider high-paying freelance jobs on Upwork.  |
| 7. | Online Coaching  | Become a certified online coach.  |
| 8. | Affiliate Marketing  | Use YouTube, a personal blog, and social media to earn through affiliate marketing.  |
How You Can Use $300
There's a lot you can spend $300 on. Here are some clever ways you can use the $300 that you make in a day: 
Save up in an emergency fund 
Start a small business 
Start paying an outstanding loan 
Sign up for an online course 
Buy a gift for someone or yourself 
Open a high-interest savings account 
Go for a quick medical checkup 
Treat someone to a meal 
Go on a short trip 
Buy a new bike 
Fix your car or house 
Get a new pet
Invest in stocks, money market funds, mutual funds, or any other viable investment opportunity 
Fund your retirement account 
8 Ideas On How to Make $300 A Day
Now that you know what you can do with $300, here are eight intelligent and genuine ways you can make that much a day:
1. Sign Up with DoorDash 
The average DoorDash driver makes about $25 an hour delivering food. That means you'll need to work at least 12 hours to make $300 daily, which is doable but not practical as your body needs rest. 
However, you can employ several smart tips to make the $300 working for fewer hours. Here's how to make 300 a day with DoorDash:
Choose the busiest times (peak hours) to work as they pay the highest, and there are always deliveries to make 
Take multiple customer orders at a go to maximize your earnings 
Be courteous and honest to all customers, as that'll improve your chances of getting tips 
Take advantage of referral programs to earn bonuses
Get familiar with DoorDash working terms to avoid any penalties 
Maintain a good rating 
Requirements 
DoorDash requires you to be at least 18, have a driver's license, have access to a car or motorcycle, and pass the background test before joining. 
2. Deliver Food with Uber Eats 
Uber Eats, a product by Uber, is another food delivery service you can join for a higher payout. The average Uber Eats driver makes about $20 an hour doing food delivery, meaning you'll need to work 15 hours to make $300. 
That's just impossible at such rates. However, just like with DoorDash, there are a few things you can do to make $300 much quicker. Here's how to make 300 a day with Uber Eats: 
Choose high-demand and busy spots 
Work during peak hours to earn more 
Lower your driving expenses (fueling and parking)
Offer top-notch customer service to get higher ratings and generous tips 
Leverage existing referral bonuses (bring in more drivers/riders)
Requirements 
To join Uber Eats as a food delivery driver, you must be at least 19 with access to a 2-door/4-door car and have a valid driving license and social security number (for background screening).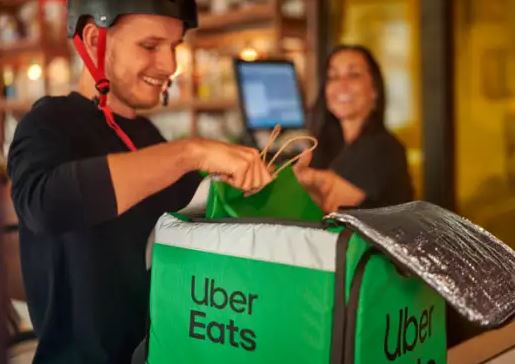 3. Deliver Groceries with Instacart 
Away from DoorDash and Uber Eats, you can join Instacart as a delivery driver and make money delivering groceries to people. The average shopper on Instacart makes $15 – $25 depending on location and the type of shopping. 
Some customers are, however, always ready to tip you off if you do a good job, making it easy to make $300 working fewer hours. Here's how to make 300 a day on Instacart:
Know where the good deals are 
Be efficient in your deliveries 
Offer excellent customer service
Improve your reliability and availability 
Shop around high-demand periods such as evenings and weekends
Leverage coupon opportunities 
Be professional and patient with your customers 
Requirements 
Instacart requires its shoppers to be at least 18, strong to lift heavy loads (up to 40 pounds) and have access to a smartphone and a reliable car. 
4. Drive People with Uber 
Uber also allows you to deliver people, not just food, and you can do it as a part-time ride-sharing or full-time taxi driver. Just like in the case of Uber Eats, you can make up to $20 on average as a ride-sharing Uber driver. 
There's, however, room for making more if you follow my tips. Here's how to make $300 a day with Uber: 
Work peak hours – when it's the busiest to earn more 
Be hospitable to all customers to improve your chances of getting tips and a higher rating 
Refer other drivers to get bonuses 
Provide essentials like water and snacks to improve tipping 
Play good music and make it comfortable for the passenger 
Know your way around in case the customer asks 
Requirements 
You must provide a national ID and driver's license to join Uber as a driver and have access to a 4-door car in good condition. You'll also need to provide proof of your vehicle's insurance and proof of residency. 
5. Invest in Stocks (As A Day Trader)
We must discuss day trading since it's about making $300 daily in stocks. Day trading involves buying and selling stocks online to profit from a slight price fluctuation within a day. 
So, unlike the other ideas I've shared above, day trading requires investing before you can start making money. And since there's also the risk of losing money, you should learn the trade first and talk to the right people. 
We, as Cent Warrior, can help you get started. Here are some tips on how to make 300 a day in the stock market:
Stay updated with the latest stock information 
Set some time aside for trading 
Always start small 
Stay away from penny stocks (stocks trading for peanuts)
Be realistic with your target
6. Become an Online Freelancer 
If you have a skill that few people have, you can target working online as a freelancer. Some of the skills are in the following fields:
Programming 
Artificial intelligence 
Web development 
Illustration 
Business Consultancy 
Project management 
Copywriting 
Videography 
Web design 
Virtual Assistant 
Interestingly, some jobs pay as much as $50 – $100 an hour on Upwork. That means it'll take 3 – 6 hours a day to make $300. 
Requirements 
Overall, there are no strict requirements for signing up as an online freelancer. You need the right skills and access to an internet-enabled computer, and Upwork is a great place to start with the sign-up.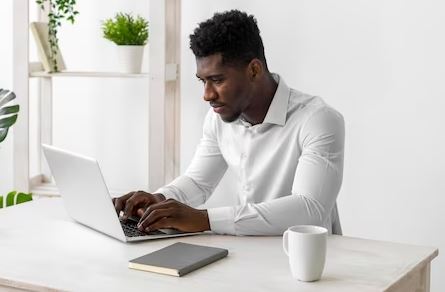 7. Try Online Coaching 
If you are a trained and certified coach in any field, you could set up a website and start working on an online coach. As you wait for your website to peak, you can use job sites like Upwork, Indeed, FlexJobs, and SimplyHired to get the jobs. 
According to ZipRecruiter, the National average hourly earnings for an online coach is $24, but some make as much as $57 – $ 114.80 per hour. Here are some of the highest-paying online coaching jobs:
Business Coaching 
Fitness Coaching 
Life Coaching 
Executive Coaching 
Health/Wellness Coaching
Relationship Coaching 
Personal Development Coaching 
8. Consider Affiliate Marketing 
Lastly, let's talk about affiliate marketing, where you earn commission from promoting and referring products, services, and brands. You can make $300 a day as an affiliate partner or marketer and need a huge online fan base. 
A good starting point is a blog, which you can set up to review products and sign up with Amazon. You can also start a YouTube channel, review some products as your blog, and run the two concurrently. 
And if you have a huge following on social media, you can use your influence to earn through affiliate marketing.
Other than Amazon, you can also sign up as an affiliate partner with: 
ShareASale 
eBay 
Rakuten 
Click Bank 
Bluehost 
Shopify 
CJ Affiliate 
How to Get 300 Dollars Right Now
Consider these ideas if you want to make $300 right now:
Sell something valuable 
Sell a website or blog 
Rent out an expensive asset 
Sign up for a high-paying freelance job on Upwork 
Day trade as a stock trader 
Sign up for online coaching if you are a certified coach 
How to Make $300 A Day from Home
Generally, you can make up to $300 or more a day from home using any of these ideas:
Do online freelance work 
Become an affiliate marketer 
Sell something of value 
Become an online coach 
Start affiliate marketing 
Open an online store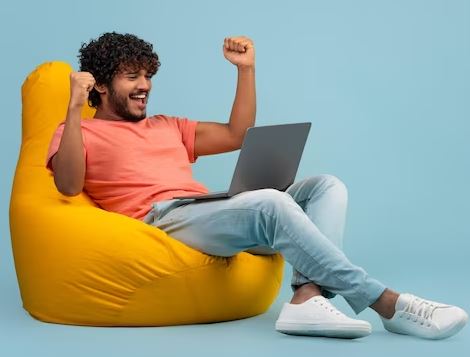 How to Make $300 Fast as A Kid
As a kid, you can make $300 fast using any of these ideas: 
Start a blogging site 
Launch a YouTube channel 
Sell something of value 
Become an online freelancer 
Run errands on school breaks and holidays 
Tutor other kids 
Concluding Thought
Above is a guide on how to make $300 a day. You can try any of my ideas that you feel most comfortable with and stay committed. Nothing comes cheap, and some ideas may take time, but they are all practical and legal. 
Visit our online store for other inspiring ideas that you can use to create a lasting financial future for yourself and your family. 
Also Read: