So many digital lenders are gracing Kenya's digital lending space, and while some old faces are bowing out, the Fadhili loan app remains one of the pioneers still running strong. It has been over a decade since the mobile loan app was launched, so there's much to learn about if you want to borrow from it. 
For example, the minimum loan limit has improved from Ksh 300 to Ksh 500, while the highest limit remains at Ksh 100,000. Meanwhile, the interest rate is capped at 12% of the principal amount, and the loan tenure is no longer 91 days or one year but 14 – 30 days. 
That's, however, not everything when it comes to this coastal-hailing mobile lender. Fadhili, for instance, is one of the fewest lenders in the country that charges a subscription or activation fee and an account management fee. I'll spill the details later. 
Here's just everything I'll cover about Fadhili in this recent review:
What's Fadhili?
How does Fadhili work?
Is the Fadhili loan genuine?
What are Fadhili loan eligibility requirements?
How do you register for Fadhili loans?
How do you apply for Fadhili loans?
How do you repay a Fadhili loan?
How do you contact Fadhili?
Is the Fadhili loan app worth it? 
If not Fadhili, then what?
Let's dive in!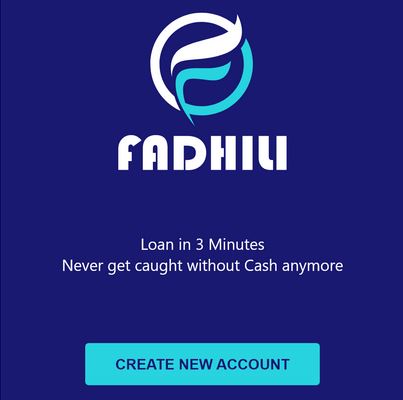 In a hurry? Below is an overview of the Fadhili loan app:
Fadhili Loan App Overview
| | |
| --- | --- |
| Launch  | 2011 |
| Loan Limit  | Ksh 500 – Ksh 100,000 |
| Interest Rate | 12% of the principal amount |
| Annual Account Management Fee | Ksh 400 |
| Subscription Fee  | Ksh 350 |
| Loan Term  | 14 – 30 days  |
| Disbursement Route  | M-PESA  |
| App Availability  | On the website  |
What's Fadhili?
Fadhili is a digital lender hailing from Mombasa, Kenya. The name Fadhili is a Swahili word for kindness or compassion, and so the original idea was to offer a mobile app that's more kind to the pocket, even though so many who've tried the app may beg to differ. 
How Does the Fadhili App Work?
The Fadhili mobile app acts like any other loan app. You must download it on your phone, sign up for an account, apply for a loan you qualify for, and pay it back with interest. 
Speaking of interest, Fadhili currently charges an interest rate of 12% of the principal amount. That, however, is not the only cost incurred. You must pay an account activation or subscription of Ksh 350 when applying for a loan before you can get one. 
So, if you only qualify for Ksh 500, you'll get almost nothing after paying for the subscription. In addition to the subscription fee, Fadhili charges an annual account management fee of Ksh 400. It is, however, unclear whether this amount applies to everyone who signs up from day one. 
Overall, Fadhili loans are payable within 14 – 30 days, not 91 – 365 days the lender initially promised. 
Is Fadhili Loan Real?
From the information we've gathered, Fadhili exists as a loan app and a free sales record app. The mobile application has undergone many changes over the years and is now unavailable on Google Play, where it originally was. 
You can, however, get it on the website. Online, there aren't many good reviews about Fadhili, making you question its authenticity. Most customers feel cheated by how Fadhili treats them after getting a loan, and others feel harassed. 
So, while we couldn't find a reason to think that Fadhili is a scam, many of its red flags will raise eyebrows. 
What Are Fadhili Loans Eligibility Requirements?
You must at least meet these minimum requirements to be eligible for a mobile loan from Fadhili:
Be at least 18 years 
Have a national ID 
Provide a referee 
Have an M-PESA registered phone number 
Provide a working email 
Possess an Android smartphone 
Be willing to accept the Fadhili loan app terms and conditions 
Be ready to pay the subscription fee (Ksh 350)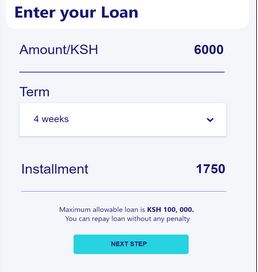 How Can I Register My Fadhili Loan?
Before registering for a Fadhili loan account, download the app from the company website and install it on your phone. After that, you can follow these prompts:
Launch Fadhili on your phone and tap on Create New Account 
Fill out all the required information, including your name and other personal details 
Accept the Fadhili loan app terms and conditions
Next, Fadhili will expect you to pay an annual subscription or account activation fee of Ksh 350 (for me, I wouldn't pay as it doesn't make sense when all you want is a loan)
Note that failing to pay the activation fee means you cannot get a loan from Fadhili, which means a failed registration. 
How Do I Apply for A Fadhili Loan?
Assuming you have paid the activation subscription fee (which I'm obviously against), you can go ahead and apply for a Fadhili loan using these steps:
Launch Fadhili and log into your account (if you had opted out)
Choose 'Apply Loan' and check your loan limit
Pick your preferred loan limit depending on what you qualify for 
Choose the repayment period (14 – 30 days)
Choose a referee from your contact list 
Confirm the loan application details and press okay to submit your application 
How Do I Repay My Fadhili Loan? 
You must do that before your deadline since you've 14 – 30 days to repay your Fadhili loan. Here's how to do it via M-PESA:
Open the M-PESA menu and choose Lipa Na M-PESA 
Choose pay bill and enter the Fadhili business number 995321
Input your mobile number under the account number and then the amount payable 
Input your M-PESA PIN and confirm the payment before pressing okay 
Fadhili Loans Contact Number 
You can inquire from Fadhili or complain by calling the Fadhili loans contact number +254 720 686 009. Alternatively, you can email them using the address info@fadhilimobile.co.ke
Is A Fadhili Loan Worth It?
To answer the above, we've to weigh the pros of Fadhili loans against their cons. Let's start with the pros; 
Yes, Fadhili promises fast mobile loans. They mention a loan in 3 minutes, which we can't object to. They also promise disbursement via M-PESA, another big plus as you can access the money immediately. 
The other thing is that Fadhili promises loans without CRB check, which means that you can still qualify for a loan even if the Credit Reference Bureau blacklists you. But is that enough to convince you to get a loan? The concerns will answer that.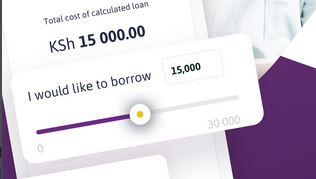 The Concerns
Here are Fadhili's top cons:
High interest – Fadhili charges a 12% interest rate, which differs significantly from a mobile lender. That's factoring that it's not the only cost you worry about. 
Many hidden costly fees – Fadhili slaps you with an account activation or subscription fee of Ksh 350 and account management of Ksh 400, which I don't understand. Why pay such costs when all you want is a small emergency loan? 
Small loan limits – Though Fadhili promises loans up to Ksh 100,000, you are less likely to get anything close to even half of that. According to most customers, the highest you may get is Ksh 2,000, which isn't enough for most financial emergencies. 
Short payment tenure – During its first years of operation, Fadhili promised a minimum repayment term of 91 days and a maximum of 365 days. Nowadays, things are different, as you only get 14 – 30 days to repay your loan. 
Harassment – I just read a few customer complaints about Fadhili on loans.info.ke, and I couldn't believe Fadhili could do that. Customers can't stop complaining about the maltreatment they received from Fadhili just a few days after applying for a loan. It's just terrible. 
More
Blacklisting – Yes, Fadhili promises mobile loans without a CRB check, but what they don't tell you is that they, too, can forward your name to CRB if you default in payment. So, you could be playing poker on a credit history that has cost you blood and sweat to build. 
Privacy concerns – Fadhili, like most lenders in the country, will request access permission to your phone. Thus, they can access your contact list, chats, call logs, media files, and other private details. You can't tell how they may use the information. 
Referee risk – There is always the risk of putting your referees in trouble when you default on your Fadhili payment. They may be the ones receiving the bashing in your place, and you wouldn't want that. 
So, What Do We Conclude?
Fadhili loans aren't worth it, and neither are the other mobile loan apps in Kenya. All they do is mess you up financially. You would rather find alternative means of dealing with your financial emergencies than borrowing. Let's talk about that next. 
If Not Fadhili, Then What? 
Now that the Fadhili loan app isn't an option, you are likely to ask, then what? Let me take you slightly back to where it all begins. Because of a financial emergency, you likely want to borrow from Fadhili or other digital lenders. You've been hit by an unforeseen event that only money can solve, right? 
Well, what if you had an emergency fund set up? Then you wouldn't have to borrow as it'll cover your financial emergencies. For others, they borrow because they fail to budget for what they make, and when they don't have enough for the most important things, they resort to borrowing. 
So, how about you learn how to budget your money? It surely will help. Lastly, sometimes what you make may not be enough even if you try budgeting, and you may not even have enough to fund an emergency fund fully. 
If that sounds like you, how about you create another income stream? It may mean getting a second job, landing a small business, or starting a side hustle online. 
Where We Come In 
As the Cent Warrior, we aim to help you and many other Kenyans struggling with debt. We do that by sharing our expert knowledge, and today, we have a book out titled 'Winning the Game of Debt,' tailored for those struggling with debt. 
You can get it from our online store to understand how to break free from debt and find your financial foothold. We've seen so many people benefit from following our expert financial advice, and we would love you to be the next one!