The Kenya Small & Medium Enterprise (SME) sector is projected to contribute up to 50% of the country's GDP in the next three years. So, you just have to consider SMEs when eyeing the best business to start with 200k in Kenya.
Interestingly, 7 out of 10 people are employed by SMEs, meaning you will likely start a business to benefit yourself and create a job for others. God knows we need more legit work opportunities for our economically disparate youths!
Overall, it takes more than money (which, in our case, is Ksh 200K) to start a business in Kenya. You need a thought-after idea and the right plan to execute it. 
What's more, you must operate within the confines of the law, which means meeting several legal requirements. 
This guide shall walk you through the steps for starting a business in Kenya, mentioning all the basic requirements. But more importantly, we'll look at ten inspirational ideas to get you started.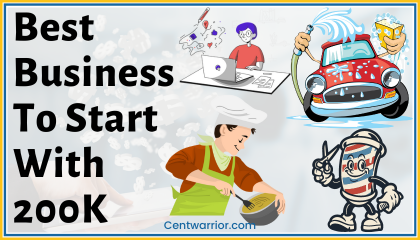 Let's dive in!
In a rush? Below is a hotlist of the ten best business ideas to start in Kenya with a 200K budget plus estimated earnings. 
Best Business to Start with 200k in Kenya (10 Ideas!)
| | | |
| --- | --- | --- |
| | Business Idea  | Estimated Earnings |
| 1. | Cooking Gas Refill Business  | Up to Ksh 120,000 per month  |
| 2. | Car Wash Business | Ksh 100,000 or more per month  |
| 3. | Mitumba Bale Business  | Up to Ksh 3,000 per month  |
| 4. | Football Viewing Center  | Ksh 100,000 or more per month  |
| 5. | Consulting Business  | From Ksh 100,000 per month  |
| 6. | Boda-Boda Business  | Ksh 30,000 – Ksh 45,000 per month  |
| 7. | Cake Baking Business  | From Ksh 40,000 per month  |
| 8. | Movie Shop  | Ksh 30,000 – Ksh 60,000 per month  |
| 9. | Executive Barbershop  | Ksh 90,000 or more per month  |
| 10. | Blogging  | Up to Ksh 150,000 per month  |
BEFORE YOU CONTINUE…
Allow me to show you how I reclaimed my financial life from drowning in a sea of debt and trapped in a never-ending cycle of financial despair with over Ksh 3.5 million weighing me down.
Every day was filled with sleepless nights, anxiety, and constant fear of losing everything I had.

But then, against all odds, I discovered a life-changing path to freedom which helped me shatter the chains of debt in just 1.5 years, created a solid financial foundation and started building wealth.
And now, I have packaged all this knowledge in this SIMPLE e-book called Cent Warrior 10-Steps to Financial Freedom for you because I want you to WIN with money and change your family tree.
🟢 Get It here for FREE and change your life forever.
👉⏩ I WANT IT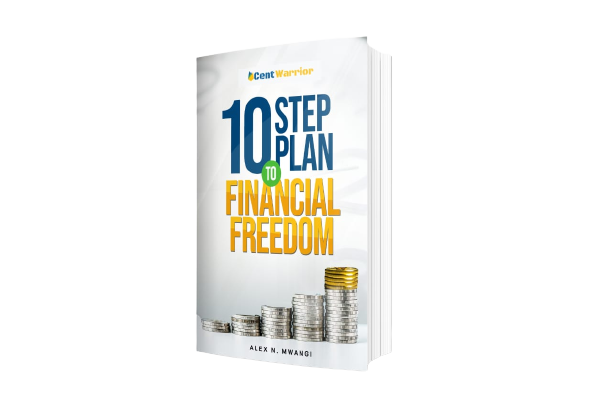 7 Key Steps for Starting a Business in Kenya with 200K
Below are seven steps for the most profitable business to start in Kenya:
Step 1 (Develop a Business Idea)
'A big business starts small', according to Virgin Group Founder and Billionaire Richard Branson. So, you cannot despise any small business idea. 
Everything starts with an idea, and the question is, how do you come up with one? Well, here are some ideas to inspire you: 
a) Identify a Problem You Can Solve 
'Inside of every problem lies an opportunity', affirms Rich Dad Founder and New York best seller Robert Kiyosaki. People want solutions for their problems, and many are willing to pay for them. 
That may mean inventing a product or service that solves the problems. For example, you can start a garbage collection business to solve the waste menace in your neighborhood. 
Look at people's pain points, and you'll find a smart business idea. For instance, it could be that the kids in the neighborhood can't find transport to school, and you have an old van that you can revive and then round them up every morning for a small fee. 
By solving a problem, you help others and end up helping yourself as you make money. Indeed, there couldn't be a better symbiotic relationship than that!
b) Check Your Skill Set
What are you good at? Perhaps it's something you were trained in or could be inbuilt. Whatever it is, you can start a business along the line.
For example, a doctor or lawyer will think about starting a consulting business, while a trained carpenter may opt to open a workshop. 
On the other hand, a writer may look for online writing jobs, which obviously won't require Ksh 200K, while an artist may open an exhibition store. 
c) Improve an Existing Business 
While nothing beats originality, nothing says you can't copy an existing business (a successful one) as long as it's not copyrighted work. For example, how many commercial farmers, retailers and consultants do you know? 
They must be many. Even though they are in the same line, they still find clients. The grandeur tip, however, is to improve what's there. Since you will be entering a crowded market, you must distinguish yourself and offer something better than what's there. 
d) Save People Cash (Offer A Cheaper Alternative)
Cheaper doesn't always have to be low quality. Kenyans want to save money and will pounce at any opportunity if it promises value. 
You can find a way to offer your target market a cheaper alternative to what's already there. For example, if you plan to start an eatery, you can charge about 20% less than others or have healthier but less expensive meals on the menu. 
That'll undoubtedly attract the masses, and it's okay if it doesn't hurt your finances. 
e) Monetize Your Hobby 
We all have hobbies; some are monetized-able if you know how. For example, if your hobby is singing, you can audition for shows at events and get paid. 
The same goes for dancing and comedy. A person who writes for fun can start a blog to make money. On the other hand, another person who likes fixing and making jewels can begin creating beautiful ornaments and selling them.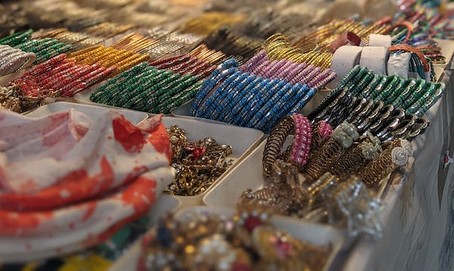 f) Ask Around 
Lastly, no one will fault you for asking friends, family, colleagues and the people in your neighborhood about a common problem that could engineer a business. 
You don't have to tell them you want to start a business. Some may beat you to it, so you must be tactful. 
Step 2 – Do Market Research 
You've to identify your target market once you develop a business idea. That requires you to do research. Understand what your audience wants and what they don't like and see how you can deliver it. 
The market research also includes studying the prices, product varieties and competition (our third step). 
Step 3 – Research Your Competition 
There'll always be some competition even if they don't offer the same thing as you. You've to study them to beat them as that allows you to identify and avoid their inadequacies and mistakes. 
If it's an online business, for example, tools like SEMrush, Buzz Sumo, Quick Search and Similar Web can help you analyze your competitor and outrank them online. 
Step 4 – Write It Up 
You've to write down your business plan. The plan will outline how you'll start, run and grow the business. That means indicating the costs, anticipated revenue and profits, funding source, marketing, campaign, and growth strategy, to mention a few. 
Check online how you can write a good business plan and what to include and do it. Remember, a business plan is your road map – something you can turn to when you hit a rough patch.
Besides, you may need it when looking for funding or investors. 
Step 5 – Get The Documentation Ready 
You must prepare all the licenses, permits and certificates before launch to be on the right side of the law. That includes the following: 
Registration certificate – Visit the Registrar of Companies or the e-Citizen platform to register your business/company 
Business permit – If it's an offline business, get a business permit from your county government 
Other documents include a KRA pin certificate, NHIF and NSSF records, fire safety, and food and health permits, where applicable. 
Step 6 – Market It
Now that everything is set, including your Ksh 200K budget and spending plan, start marketing the business. Let people know about your imminent launch or existence. 
Online, you can advertise through your website (which you should set up) and social media. And offline, you can distribute leaflets and posters, attend trade shows and use word of mouth. 
Step 7 – Start Delivering 
Once you find your first client, give it your best and remember the words of Sir Richard Branson: 'a big business starts small.'
Little by little, your small business will grow, and there'll be upsets, but you can conquer them with perseverance, dedication, and prayers. 
What Business Can I Start with 200k in Kenya?
Let's see a few inspirations after looking at how you can develop a business idea. Here are ten business ideas to consider with a Ksh 200,0000 budget in Kenya: 
1. Cooking Gas Refill Business (Estimated Earnings: Up to Ksh 120,000 Per Month)
Nowadays, more homeowners in Kenya use LPG gas for cooking at home, meaning they need refill services close by. With a 200K budget, you can open an LPG gas refill store in your local area and supply to people. 
The business permit, license, and refill will cost you less than Ksh 50K, while the weighing scale, fire extinguisher and metallic grill will cost under 40K. So, you can allocate the rest to the gas supply.
Assuming you sell ten 6 kg gas cylinders and make Ksh 4,000 profit daily, that amounts to Ksh 120K monthly.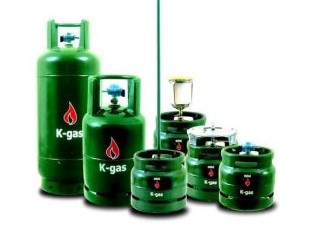 2. Car Wash Business (Estimated Earnings: Ksh 100,000 or More Per Month)
A car wash business is another lucrative business idea in a place where there are more car owners or on a busy road. Depending on vehicle size and type, most car wash businesses charge between Ksh 200 and Ksh 500 per vehicle. 
Let's say you wash 20 vehicles daily;
The minimum you can make is Ksh 4,000. Multiply that by 25 days. If you deduct the Sundays, you'll make Ksh 100,000 per month. Of course, you've to deduct the overloads.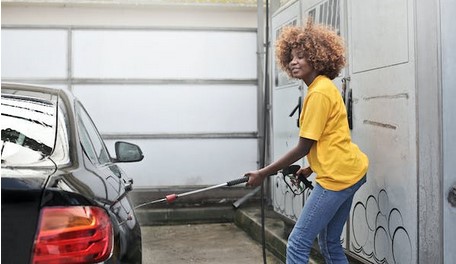 3. 200K Mitumba Bale Business (Estimated Earnings: Up to Ksh 3,000 Profit Per Bale)
Most Kenyans wear second-hand clothes (popularly known as Mitumba). I also wear them occasionally, and the market continues to grow daily. 
Besides the guy next block who sells just a few Mitumba clothes, some guys in Gikomba buy quality-grade bales at around Ksh 30K – Ksh 40K and make up to Ksh 3,000 profit. 
So, with a Ksh 200K stock, you can make Ksh 15k – Ksh 18k, which you can return to the business. The more you reinvest in your clothes business, the more profit you make.
4. Football Viewing Center (Estimated Earning: Ksh 100,000 or More Per Month)
Kenya is crazy about soccer, especially the English Premier League and the European Champions League. Since most soccer lovers can't afford to pay for a DSTV subscription, they prefer to watch their favorite teams play in the neighborhood. 
Incidentally, there aren't many football viewing centers, and those that operate are always full. You can charge Ksh 30 – Ksh 50 per game, depending on location.
And given that you can show at least three matches on the weekend, a 100-seater viewing center can make you at least Ksh 9,000 per Saturday or Sunday. That gives you about Ksh 72,000 monthly if you only count the weekends.
But what about the mid-week games? Moreover, you can show movies when there are no matches, which means it's possible to hit Ksh 100K monthly with a 100-seat facility.
5. Consulting Business (Estimated Earnings: From Ksh 100,000 Per Month)
This is where you put your skill set and talent to use. Once you identify what you can do better than most people or as good as the gurus in the field, you can start a consulting business.
Remember, since the budget is only Ksh 200K, all you need is an office, basic office supplies, and the necessary permits/licenses, and you are good to go. Depending on your expertise, you can make up to Ksh 100K monthly as a consultant. 
You can be a medical, legal, business, SEO, or marital consultant. You can even be a life coach or any consultant if you have the skillset, certification, and experience.
6. 200K Boda-Boda Business (Estimated Earnings: Ksh 30,000 – Ksh 45,000 per month)
A good Boda-Boda (motorcycle) costs about Ksh 100 – Ksh 150K. So, even if you decide to get one and find someone to ride for you, you'll still have some money left. Boda-Boda riders make up to Ksh 2K per day in busy towns. 
If you split that with them, you'll have Ksh 1,000 per day and Ksh 30,000 per month. Sometimes it can be more, especially on weekends, which means Ksh 45,000 per month is feasible. 
7. Cake Baking Business (Estimated Earning: From Ksh 40,000 per month)
The cake market is another lucrative sector that people with baking skills can explore. Clients are everywhere, from celebrating weddings and other anniversaries to gifting others on special occasions. 
Though we can't put an exact mark on the earnings, this business can earn you at least Ksh 40,000 per month if you make Ksh 10,000 or more weekly.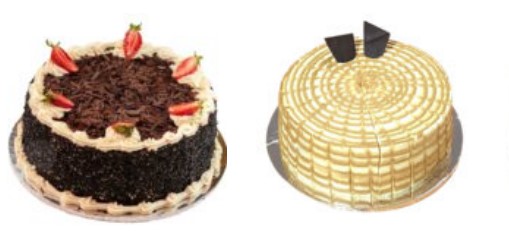 8. Movie Shop (Estimated earning: Ksh 30,000 – Ksh 60,000 per month)
Kenyans, especially in towns, like to watch movies. Most can't afford to pay for Netflix and other streaming services. Hence, they can only catch up with the latest Hollywood blockbusters by getting the movies from local movie shops. 
You need a license to run this business, and you can make Ksh 1,000 – Ksh 2,000 per day after excluding the overheads. So, you can end up with Ksh 30K – Ksh 60K at the end of the month. 
9. 200K Executive Barbershop (Estimated Earning: Up to Ksh 150,000 Or More Per Month)
There are barber shops everywhere, but not all are of executive quality. I'm talking about where you pay at least Ksh 500 for a haircut and not the local Kinyozi, where you pay Ksh 50.
Executive Barbershops offer high-end services, and most people in the suburbs prefer them. Perhaps this is something to consider, especially if there's nothing like that in the neighborhood. You could make about Ksh 5,000 daily and up to Ksh 150,000 monthly after deducting the overheads. 
10. Blogging (Estimated Earning: Ksh 5,000 – Ksh 100,000 Per Month)
A blog is probably the cheapest in terms of investment on this list. With Ksh 10K, you can set up and launch a blog. And if you are a skilled writer who knows one or two things about SEO, that's the only money you'll spend. 
However, if you are unfamiliar with the discipline, you may need to hire a few people to help you, and that's where you'll need more money.
A well-running blog can make you Ksh 5,000 – Ksh 100,000 per month, depending on its traffic. Mark you; it's passive income. 
Concluding Remarks On the Best Business to Start with 200k in Kenya:
Now you've ten fantastic business ideas to inspire you to start a business in Kenya with only 200K. So, review all ten ideas to see what you can do. Don't forget the shared seven steps, as they are vital to setting up your business.
But if you need help understanding something I mentioned or related to what's in the post, talk to us on social media. As Cent Warrior, we are always excited to share our expertise in the business world.
Meanwhile, check out our 10-Step Guide to Financial Freedom to learn how to set up your money for financial peace and freedom.