In Kenya today, digital borrowing is becoming a trend. The availability of so many online lenders makes it easy for financially desperate Kenyans to borrow. One lender creating airwaves in the digital lending space is the Zash loan app.
Zash promises loan amounts of up to Ksh 50,000 on your mobile, and the disbursement is quick via MPESA. The lender also promises no credit checks, no collateral, and an extension that equals the original loan terms, which has seen more Kenyans borrow from them.
The question is, should you? Should you borrow from Zash? That's one of the few questions we'll answer in this post. I'll discuss the pros and cons of getting a loan from Zash to enable you to decide whether the mobile loan is worth it.
But first, here are the highlights of what I'll cover:
What is a Zash Loan?
How does a Zash loan work?
Who is eligible for a Zash loan?
How does one apply for a Zash loan?
How do you repay a Zash loan?
What are Zash loan pros and cons?
Is Zash loan worth it?
If not Zash loan, then what?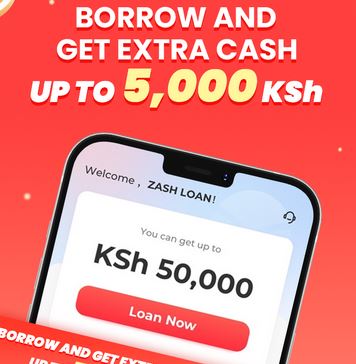 Let's jump into it! But before we do, below is a Zash loan overview:
Zash Loan App Overview
| | |
| --- | --- |
| Provider | Zillions Credit Limited |
| Release Date | 20th June 2023 |
| Last Update | 4th August 2023 |
| App Download Size | 20MB |
| Availability | Google Play |
| Version | 1.7.0 |
| Android Preference | 5.0 and above |
| Loan Limit | Ksh 500 – Ksh 50,000 |
| Loan Term | 7-91 days |
| Processing Fee | 25% of the loan amount |
| Interest (APR) | 25% per annum |
| Daily Penalty | 2.5% of the loan amount |
| Disbursement Route | MPESA |
What Is Zash Loan?
Zash Loan is a mobile loan product by Zillions Credit Limited that was launched on 20th June 2023. This loan app is available to Android owners and qualified MPESA users and offers loans from Ksh 500 to Ksh 50,000.
How Does a Zash Loan Works?
Zash allows you to borrow money using your Android device. But first, you must install the app on your phone and then sign up with your MPESA-registered line.
You'll then need to apply for an amount you qualify for and wait for the loan approval. Ideally, Zash loans come with a 7-91-day repayment period, but once you fail to beat the deadline, the loan attracts a 2.5% daily penalty until you pay it back in full.
Who Is Eligible for A Zash Loan?
Before you can apply for a Zash loan, you must meet a few conditions, and they are as follows:
Be Kenyan (have an ID to show for it)
Be 18-60 years
Have an MPESA-registered line
Have an Android phone
Be in good standing with the CRB (though Zash says there's no credit check, they seem to consider that)
Have a stable income source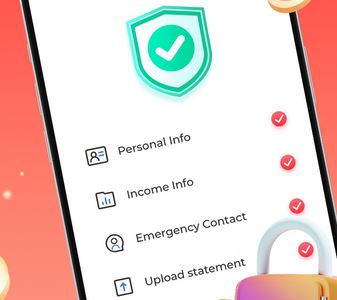 How to Apply Zash Loan
Apply for the mobile loan once you meet Zash's edibility requirements. Here are the three steps to follow:
Step 1 – Zash Loan App Download
Go to Google Play with your Android phone, search for the Zash mobile loan app, and download it. You'll then need to install it before proceeding to the next step.
Step 2 – Sign Up
After the app installs, launch it and agree to the terms. Then grant it permission to your phone and enter your phone number and verification code (received via SMS).
Lastly, create a password to complete the signup.
Step 3 – Zash Loan Application
Launch your app if you haven't done that, and sign in with your mobile phone and newly-created password. Then submit relevant personal information (name, gender, ID, marital status, date of birth), income information (work type, income, company name, and job position), and emergency contacts.
After that, click 'Loan Now' and wait for your loan limit to pop up, and then choose your preferred amount and click 'Submit.' That's it, and you can wait for your loan to be disbursed via MPESA.
How Do I Repay My Zash Loan?
Zash offers you 7-91 days to pay back the loan, and you can do it using LIpa Na MPESA as follows:
Go to MPESA on your phone and then Lipa Na MPESA
Choose 'pay bill' and enter the pay bill number 733555
Input your phone number under the account number
Enter the loan amount you want to pay and the MPESA pin
Accept the transaction
What Are Zash Loan Pros and Cons?
Zash has its merits and demerits, which you must know before considering its loans. Let's discuss them:
Pros
Here are the pros of getting a Zash loan:
a) Fast loans
According to the Zash loan website, it only takes 1 minute to receive your money once you apply. Most user reviews on the app also claim that the loan processing is fast, making it convenient for minor financial emergencies.
b) No credit checks or collateral
Zash claims that their loans have no CRB checks. That means you can still get a loan while Blacklisted by CRB. Moreover, you don't need collateral since it's a digital loan. All you need is a stable income and meet the other requirements shared earlier.
c) Opportunity to grow your credit limit
Currently, the Zash loan limits are Ksh 500 – Ksh 50,000. Ordinarily, you start from the lowest limit as you grow your limit over time. Zash promises to raise your limit fast if you pay more promptly and borrow often.
Watch out, however, as this is a loan trap. The lender is entrapping you to continue borrowing, and the more you do, the harder it is to get out of debt.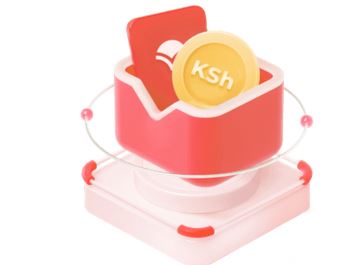 d) Extension Opportunity
Unlike most loan apps in Kenya, Zash allows you to ask for a loan extension once the payment deadline reaches, and you cannot beat it. Usually, the extension equals the original loan term.
The downside is that you have to pay an extension fee, which means you pay more for the loan.
e) Quick customer support
Zash offers many avenues to talk to them, and their customer desk responds quickly. Here are the commonest Zash loan contacts:
Call: +254 709 462 008 or +254 111 008 008
WhatsApp: +254 104 064 688
Email: cs@Zashloan.com
Facebook: @Zashloan
Cons
Now, here are the notable concerns that come with a Zash loan:
a) High processing fees and interest
According to the company website, the applicable Zash loan interest rate is 25% annually. That is pretty high, considering that the newly launched government-driven Hustler Fund loan charges 8% per annum.
The processing fee is the other concern, which I think is maddening. Zash keeps 25% of the loan amount you qualify for as a processing fee. I call that highway robbery, and here's why.
Let's say you qualify for a Ksh 1,000 loan;
That means you are entitled to 75% of the money (Ksh 750) as Zash keeps the 25% (Ksh 250). Mark you, you've not factored in the transaction fee in case you want to transfer the funds or pay a bill or withdrawal charges, which means you may end up with much less than Ksh 750.
b) Late payment penalty and extension fees
Zash doesn't stop exploiting the borrower by slapping you with a hefty processing fee. The lender will hit you with an equally hefty penalty for being late on payment. They impose a 2% daily penalty, which could be very expensive in the long run.
Moreover, even though the lender allows you to ask for a payment extension, you must pay for it. Frankly, why should you pay for an extension? It beats me!
c) Lack of privacy
Yes, Zash promises to secure the information they collect from you, but what guarantee do you have? Surely none!
When you grant Zash access to your phone, the information they collect is beyond your control. You have no assurance that they won't use it the wrong way.
We've heard lenders calling everyone on the borrower's contact list to debt-shame them. Who said that Zash could not do that?
d) Small loan amount
Though Zash promises loan amounts of up to Ksh 50,000, very few borrowers receive that much or anything close to that. Most of them get Ksh 500 – Ksh 2,000, which isn't much. You can't do much with such an amount.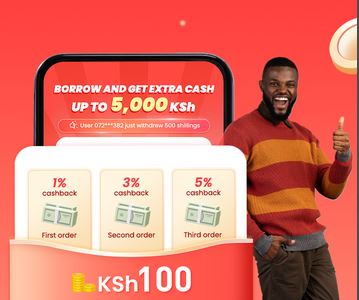 e) Annoying reminders
Annoying is the word for the numerous SMS reminders that Zash sends to remind you to pay up. Mark you; this happens days before your payment deadline reaches.
f) Lender harassment
Failure to pay a Zash loan may result in harassment by the lender. You'll receive threats to scare you to pay, ultimatums that don't sit well with the mind, and other harassment. So, why go through all that?
Is Zash Loan Worth It?
It's hard to overlook the benefits of a Zash loan, such as fast disbursement, no collateral or credit check, and extension opportunities. That, however, doesn't make the loan worth it.
After all, the concerns I've shared, such as high fees, late payment penalties, lender harassment, and lack of privacy, make Zash loans not worth it. They are, however, not the only reasons you should stay away from Zash and other digital lenders.
You have to worry about addictive borrowing since it's hard to stop borrowing from Zash and other lenders once you start. There is also debt shaming, which involves the lender calling people on your contact list at random to disgrace you concerning your loan.
How about CRB blacklisting? If you refuse to pay, especially after the constant reminders and debt-shaming antics, Zash may resort to listing your name with the Credit Reference Bureau, and that means one thing – a bad credit report.
Clearly, Zash loan is not worth it. Let's see your way out next!
If not Zash Loan App, then what?
From our above discussion, the Zash loan app and other loan apps in the country are not worth it. I, however, have a better idea that involves budgeting, creating an emergency fund, saving, and starting a side hustle.
By budgeting, you teach yourself to live within your means, which stops you from borrowing. By setting up an emergency fund, you put some money aside for the rainy day, which again prevents you from dashing to online lenders when a financial emergency strikes.
Meanwhile, saving allows you to buy the things you can't afford now, while a side hustle allows you to make more money to supplement what you are currently making.
I cover all that and many other ideas that will help you get out of debt and obtain financial fitness in my new book, 'Winning the Game of Debt,' which you can get from my online shop and other fantastic gifts.