Let's face it; we all love the idea of running an 'own' business, no matter how small it is. Sadly, not many realize this dream due to financial constraints, and that's where small business loans in Kenya may be an option.
But are loans a good option? Reports show that the leading rates are now much higher than ever before. For example, business loans attract an average lending rate of 13 – 59%, depending on the lender, which is outrageous.
That's, in fact, more than the 13 – 37% that personal loans command. So, you may have to consider this factor before going for a small business loan. And, of course, there are others that I'll share in this post.
This post shall help you understand small business loans much better to decide if they are a worthy option or if you should look elsewhere.
Here's what you can expect to learn:
What is a small business loan?
What's a small business loan for?
Who qualifies for a small business loan?
What are the types of small business loans?
Who offers small business loans in Kenya?
Are small business loans worth it?
What are the alternatives to small business loans?
What else can you do?
Let's jump into it!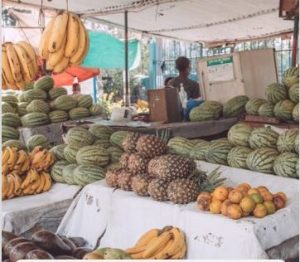 In a rush? Below is an overview of the most popular small business loans options:
An Overview of 13 Most Popular Small Business Loans In Kenya
| | | | | | |
| --- | --- | --- | --- | --- | --- |
| – | Lender/Loan | Loan Amount (Ksh) | Interest Rate | Repayment Term | Other Notable Fees |
| 1. | Hustler fund (IMELP) | 10,000 – 200,000 | 7% per annum | 6 months | 5% of the amount goes to savings |
| 2. | National Bank SME Loan | Up to 3 million | 13% per annum | Up to 12 months | 3% negotiating fee |
| 3. | KCB Boresha Biashara Loan | Up to 1 million | 13% per annum | Up to 36 months | 3% negotiating fee |
| 4. | Equity Bank Eazzy Loan | 100,000 – 200,000 | 11 – 13% per annum | 1 month | 5% processing fee |
| 5. | Family Bank Biashara Boost | 5,000 – 5 million | 13.5% per annum | Up to 36 months | 3% processing fee |
| 6. | Absa Bank Business Loan | 100,000 – 6 million | 14.5% per annum | 6 months – 5 years | 3% processing fee |
| 7. | Stanbic SME Traders Loan | 50,000 – 2 million | 13% per annum | 1 – 3 months | 3% processing fee |
| 8. | Musoni Nawiri Business Loan | 5,000 – 140,000 | 4% upfront | 3 – 12 months | – |
| 9. | Share Revolving Capital Loan | 20,000 – 200,000 | 7% of the loan | 2 – 8 weeks | – |
| 10. | Ave News Agribusiness Loan | Up to 10 million | 6 – 12% of the loan | 2 – 6 weeks | – |
| 11. | Bidii Credit SME Loan | 2,000 – 200,000 | 10% per month | 1 – 3 months | 4% processing fee |
| 12. | M-Pesa Business Loan | 100 – 200,000 | 0.48 – 9.12% of the Loan | 1 – 21 days | – |
| 13. | Bima Biashara SME Loans | 100,000 – 1 million | 1.75% per month | 9 – 36 months | 6% processing fee |
What Is a Small Business Loan?
A small business loan is a credit provision offered to small business owners or those planning to start a small business. It is either secured (where the lender surrenders collateral or security) or unsecured (where the borrowers receive the loans without security but dependent on their credit history.
Note that small business loans are different from personal loans. Personal loans are for individual use, and you often don't need collateral, while small businesses are intended for business purposes.
What's A Small Business Loan for?
As the name suggests, a small business loan is offered to either a running or prospective business. Here's what you can use the loan for:
Starting a small business
Adding stock or inventory to an existing business
Cover day-to-day operating costs
Make new investments
Refinance debt
Purchase machinery/equipment
Start a Franchise
Improve or expand the business
Market the business
Hire and train staff
Who Qualifies for A Small Business Loan in Kenya?
Not everyone qualifies for a small business loan in Kenya, as lenders have strict eligibility requirements. Here are the factors they consider to determine loan eligibility:
Business registration – Lenders consider if your business is registered or not. In that case, they'll ask for a certificate of Registration (in the case of a partnership or sole proprietorship) or certificate of incorporation (in the case of a company), licenses, and permits where applicable.
Operation timeline – The longer your business has been running in the country, the likelier you will get a huge loan. In that case, securing a start-up loan from most lenders may be challenging unless you can provide security. The minimum age most lenders consider is three years.
Credit history – Lenders will contemplate both personal and business credit histories. If the credit score on both fronts is excellent, you won't have difficulty securing a small business loan.
Lender history – If you are a return borrower, the lender will most likely consider your history with them. For example, expect an easy loan application process if you've been prompt with your loan repayments. However, things may be tricky if you have a history of default or late payments.
Financials – Lenders may also want to look into your financials, especially your cash flow and revenue. If they are impressed with the figures, they'll likely give you a business loan.
Others
Loan purpose – You have to clarify why you need the loan. Any of the reasons I shared earlier can convince the lender to issue you a loan if you check other boxes.
Security – Some lenders will consider what you offer as an assurance, and it could be anything from a title deed to any other valuable asset.
Business plan – Expect some lenders to ask for your business plan as they'll want to know how you plan to use the money.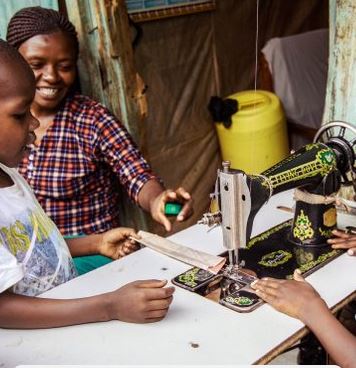 What Are the Types of Loans For Business In Kenya?
Business loans come in different types, but here are the commonest ones among small businesses in Kenya:
Term loans – Term loans are lump sum amounts that require regular installment payments over a pre-discussed period and usually incur fixed rates. They can either be short-term (repaid within 3 – 24 months) or long-term (repaid within 2 – 10 years).
Start up business loans in Kenya – Start-up business loans are offered to cover a business start-up cost. So, they are specifically for starting a business or helping it get off the ground.
Business line of credit – This loan allows you to access credit as needed within your allocated limit.
Asset financing or equipment loans – These loans are for business owners who need to buy expensive equipment, machinery, or even a business vehicle or truck.
Local purchase order (LPO financing) – This is a short-term credit for businesses needing working capital. It allows you to complete customer orders.
Business credit card – This works more like a personal credit card, only that you can use it for business dealings.
Government-sponsored scheme loans – The government offers these loans for business reasons, and they include the Hustler Fund, Individual Microenterprise Loan (IMEL), Youth Enterprise Development Fund (YEFD), Women Enterprise Fund, Biashara Kenya Fund and Uwezo Fund.
Who Offers Small Business Loans in Kenya?
The following entities in Kenya offer small business loans:
The government – Perfect examples include those I've mentioned above (Hustler Fund, IMEL, YEDF loan, Biashara Kenya Fund loan, Women Enterprise Fund loan, and Uwezo Fund Loan.
Banks – Banks are known to offer SMEs loans in Kenya, and perfect examples are the KCB SME Term Loans, Stanbic SME Bizna Loans, Stanbic SME Trader loans, National Bank SME loans, and Bank of Africa SME Biashara loans.
Microfinances – Microfinances like Musoni, Faulu, Kenya, Bidii Credit, and Platinum Credit also offer small business loans in Kenya.
SACCOs – You can also get small business loans in Kenya from SACCOs, and some of the most popular ones are Kenya National Police DT Sacco, Harambee Sacco, Mwalimu Sacco, Safaricom Sacco, and Stima Sacco.
Digital lenders – Nowadays, even mobile apps offer business loans in Kenya, and examples include Vooma by KCB, Eazzy App by Equity Bank, M-Coop Cash by Cooperative Bank, and Timiza App by Absa Bank.
Are Small Business Loans Worth It?
There's no doubt that a business loan can offer a temporary reprieve to a cash-strapped business. You can use the loan to add inventory, buy new equipment, pay employees' salaries, and even cover the start-up costs, among other expenses.
But wait a minute! Have you considered the risks that come with such borrowing? Well, if you haven't, let me briefly talk about them, and they include the following:
High costs – Small business loans attract different kinds of charges, which can be very expensive. Apart from the high-interest rate (which may rise to 10% per annum, as in the case of Bidii Credit SME loans), you must worry about application, negotiation, processing, excise duty, credit insurance, and late fees.
Security risk – Once you place an asset like land or vehicle as security, there's always the risk of losing it once you default on payment.
Credit score risk – Most lenders will forward your name and business details to the Credit Reference Bureau once you default in payment.
Strict repayment terms – Some lenders require you to repay the loan within weeks or a month and impose heavy penalties for failing to oblige. That can be emotionally draining.
Debt trap – Once you start running your small business on loans, it becomes hard to stop borrowing. You'll get trapped in debt, and breaking free may be challenging.
With the above considerations, a small business loan is not worth it. It's best to look for alternatives, which I'll cover next.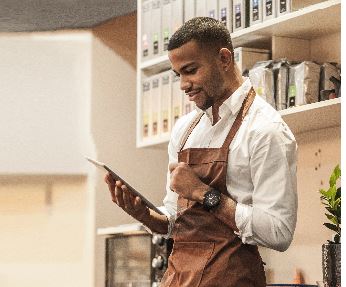 What Are the Alternatives to Small Business Loans?
A loan is not the only way to raise money for your business. There are other ways to do it that don't involve debt, and here are my top recommendations:
Business Grants – The government offers financial assistance that does not involve debt to deserving entrepreneurs. So, you can always inquire about this from your local government and apply.
Crowdfunding – This requires you to exchange equity or rewards for micro-donations from people. So, you may lose some control of the business, but you don't accumulate debt.
What Else Can You Do?
Not everyone who tries crowdfunding or government business grants is successful. However, that doesn't mean you should return to small business loans in Kenya.
How about you save up for the business? The quickest way is to start a side hustle, find a second job, or work extra hours to make more and channel it towards saving.
You can find resources on all that and many others, including Winning the Game of Debt, on our online shop. Visit the store today to explore the fantastic goodies and transform your financial trajectory!