We all wish for a 6-figure income, right? But realistically, not many jobs can offer that, especially over a short period. However, you can reach this goal if you master how to make 5k fast – and the word fast could refer to a week, a month, or several months, depending on the idea.
You can make 5K fast by selling something, freelancing online, offering delivery services, doing odd jobs, renting out an asset, affiliate marketing, flipping stuff, investing in real estate, becoming a consultant, offering pet services, or working extra.
Those are the 11 ideas that'll discuss further, highlighting what to do exactly, how much you can expect to make, and how long it may take you to make $5,000. Some of the ideas may take longer than others, but the end goal is to make 5K, and that's what I'll inspire you to do.
But first, let's talk about what you can do with the 5K you'll make. The idea is not just to make that much but also to grow it or use it to cover a substantial expense or bill.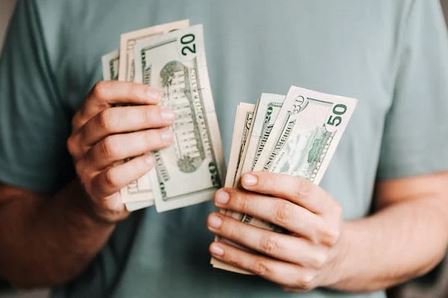 In a rush? Below are the 11 ideas to inspire you to start making $5,000 fast:
Quick Summary On How to Make 5k Fast
| | | |
| --- | --- | --- |
| – | Money-Making Idea | What to Do Exactly: |
| 1. | Sell Something | Sell personal assets, website, or handmade craft for $5K |
| 2. | Freelance Online | Sign up as an AI professional, virtual assistant, videographer, accountant, web designer, web developer, or any other well-paid professional on Upwork for $20-$100 an hour. |
| 3. | Offer Delivery Services | Deliver food, groceries, packages, or people for $20-$33 an hour. |
| 4. | Do Odd Jobs | Offer handyperson services at $20-$30 an hour. |
| 5. | Rent Out An Asset | List a room/house/apartment, storage space, car, expensive electronic or machinery for renting out. |
| 6. | Affiliate Marketing | Start a niche site (or blog) or YouTube channel and monetize it with affiliate marketing to make $5K |
| 7. | Flip Stuff | Flip websites or high-value items for $5K |
| 8. | Invest In Real Estate | Buy a rental unit or stakes in a real estate platform like Fundrise or Arrived. |
| 9. | Become A Consultant | Offer consultancy services in health, legal, SEO, digital marketing, business, finance, or any other in-demand professional. |
| 10. | Offer Pet Services | Offer pet sitting, grooming, training, or dog walking services. |
| 11. | Work Extra | Do overtime for a raise, get a second job, or start a side hustle. |
What Can You Do with 5K?
5K may seem small for some people, but there's a lot you can do with it. For starters, you can pay down or completely clear a debt. You can even use it to make a large purchase or cover a significant expense.
But if you are the investment type, you can put the $5,000 in a small business, buy shares, or start a side hustle. You can even make a down payment for a car, house, or any other large purchase you can't afford outright.
Remember, it takes you 20 times to make $5,000 to earn your first 6 figure, and that's not a tiny thing. So, you can't just despise a 5k job!
How Can I Make $5000 Fast?
Generally, here are 11 brilliant ways you can make 5K fast:
1. Sell Something for 5K
You probably haven't realized it, but there could be something of value around you that you can sell and make 5K within a week. I'm talking about the following options:
Own asset – You could have an old car, house, expensive equipment, or home electronics to sell online and make 5K. So, look around and list it for sale on Craigslist, Facebook Marketplace, or eBay.
Website or blog – If you have a website doing pretty well, you can list it for sale on Flippa or Motioninvest.com and make $5K or more.
Handcraft – Perhaps you are handy and can make home decor, antiques, historic paintings, or anything else of value. If so, then consider selling it online. Remember, the more handcrafts you make, the more money you'll likely bring in.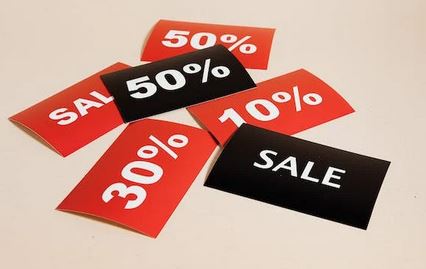 2. Freelance Online
There is money in online freelancing, and you can do an array of online jobs and make $5,000 within 2-6 months. On average, you can make $20-$100 an hour freelancing on Upwork, PeoplePerHour, Fiverr, and other top-earning freelance sites.
Some of the highest-paying freelance jobs on Upwork, for example, include:
AI professional
Virtual Assistant
Videographer
Accountant
Web designer
Web developer
Social media manager
Programmer
Data analyst
Digital marketing consultant
Project manager
3. Offer Delivery Service
Do you have a car that you are willing to use to make money? Then consider working as a delivery person; there's a lot to deliver, and earn $20-$33 an hour. The options include:
Food – Sign up as a food delivery driver on UberEATs or DoorDash
Groceries – Join Postmates, Shipt, or Instacart as a grocery delivery driver
Packages – Deliver packages with Go Share, Roadie, or Amazon Flex
People – Share a ride on Lyft or Uber ride-sharing platforms
4. Do Odd Jobs
If you are the handy or DIY type, you could list your service on a platform like Indeed, ZipRecruiter, LinkedIn, Mywage.org, or SimplyHired and earn $20-$30 an hour.
In that case, it could take up to 2 months, assuming you average $100 a day, to make $5K. Overall, we are talking about these kinds of jobs:
Home repairs (plumbing and electrical)
Maintenance jobs
Landscaping and yard work
Cleaning jobs
And any other odd job
5. Rent Out an Asset
Perhaps you don't like the idea of selling an asset you consider very dear to you. How about you rent it out and earn from it? Depending on the asset, it could take up to 6 months to make $5K.
I'm suggesting these options:
Room/house/apartment – Consider renting out your spare room, house, or flat on Airbnb, Booking.com, or any other platform.
Storage space – List a space storage space or warehouse for renting out on Neighbor.com
Car – Rent out your car to other drivers on Get Around or Turo.
Expensive electronics – If you have costly equipment like a camera, computer, microscope, or any other, rent it out on FatLlama.com.
Machinery – Consider renting out machinery like lawnmowers, camp vans, trucks, drones, and trailers on FatLlama.com or any other platform
6. Affiliate Marketing
Do you run a blog or YouTube channel? Don't worry if you don't; you can create one today and monetize it with affiliate marketing or any other monetization idea.
With affiliate marketing, you earn from successful product recommendations, and the income is passive. So many bloggers make $5,000 a month, so nothing stops you from doing that over time. The same goes for YouTube.
7. Flip Stuff for 5K
How about you think of something you can buy low, tweak it a little, and sell it high? Yes, I'm talking about flipping stuff, and it could be any of these two options:
Websites – I know I mentioned Flippa and Motioninvest.com earlier on, but not only can you sell a website there, but you can also use these platforms to find cheaper deals, improve them slightly, and sell them at a huge profit.
High-value items – You can also buy high-value items for cheap on Mercari or eBay and sell them high to make $5,000 in about a week or month. The options include collectibles, home appliances, furniture, bikes, expensive jewelry, wedding gowns, designer or vintage clothes, or cars.
8. Invest in Real Estate
Another way to earn passive income is through real estate investment. Consider investing in a rental unit where you can make at least $5,000 a month if you have the money for such an investment.
Alternatively, you can buy stakes in a real estate platform like Fundrise or Arrived and earn regular income. A forum like Fundrise only requires a minimum investment of $10, while you need at least $100 to buy stakes at Arrived.
However, you may need to spend more to average $ 5,000 a month or two. Remember, however, to consult a real estate professional before investing in any real estate venture, no matter how lucrative it looks.
9. Become A Consultant
Are you looking for a little capital business idea that'll make you $ 5,000 in about a month or two? Then, start working as a consultant if you have the qualifications and certification.
Some of the most in-demand fields you can make that much, offering consultancy services are:
Health
Legal
SEO
Digital Marketing
Business
Finance
Relationships, among others
Remember, you can start a website to offer consultancy services or do it via a freelance platform like PeoplePerHour or Upwork.
10. Offer Pet Services
If you are good with pets and want an easy side hustle, you can offer any of these pet services:
Pet sitting
Pet grooming
Dog Walking
Pet training
These jobs pay about $20 an hour per pet, meaning you can make $5,000 in just a few weeks or months. You can find these jobs on Rover, Craigslist, and even Facebook.
11. Work Extra for 5K
Lastly, consider putting in some extra hours to make $5,000. I'm suggesting these options:
Doing overtime at your current jobs and negotiating for a salary raise
Get a second job to supplement your primary
Start a side hustle to inject some money during your free time
How to Make 5k in A Day
Not many side hustles can earn you 5K in a day. It may take a week or a month to do it. However, you can make a quick 5K if you have a valuable asset like a car, old house, expensive bike, or machinery to sell.
How to Make 5k A Week Online
You can make 5K a week online doing any of the following:
Selling high-value assets like old vehicles, expensive toys, sports equipment, or machinery
Flipping websites
Blogging
Running a high-traffic YouTube channel
Investing in real estate
How to Make $5,000 A Month
Here are some ideas for making up to $5,000 a month:
Running a rental unit
Working at a high-paying job
Freelancing online
Blogging
Running a side hustle
Running a YouTube channel
Concluding Thought:
Above is a guide on how to make 5k fast, and it may take you between a week and six months to do it. What's important is that you find something you have the skillset and the drive to pursue.
And if you want additional motivation, either in the form of extra side hustles or planning your finances, check out the resources in our store. There are just a lot of goodies to improve your financial well-being.