Wines and spirits are essential in almost every party, making it part of every event. Consequently, there's a high demand for wines and spirits business in Kenya.
You can start a wines and spirits business with as little as Kshs 100,000, depending on your location. A wines and spirits business in Kenya earns you a monthly return of Kshs 40,000 and above.
Standing at Kshs 469,897,750,000, the alcoholic drinks market in Kenya is expected to grow by 4.97% between 2023 and 2027.
This data shows there's a high and growing demand for alcohol, making a wines and spirits business in Kenya one of the most profitable ventures. 
In this piece, you will learn the following
The profitability of the wines and spirits business
Wines and spirits business requirements
Challenges facing wines and spirits business in Kenya
Tips to run a successful wines and spirits business in Kenya
Let's dive in!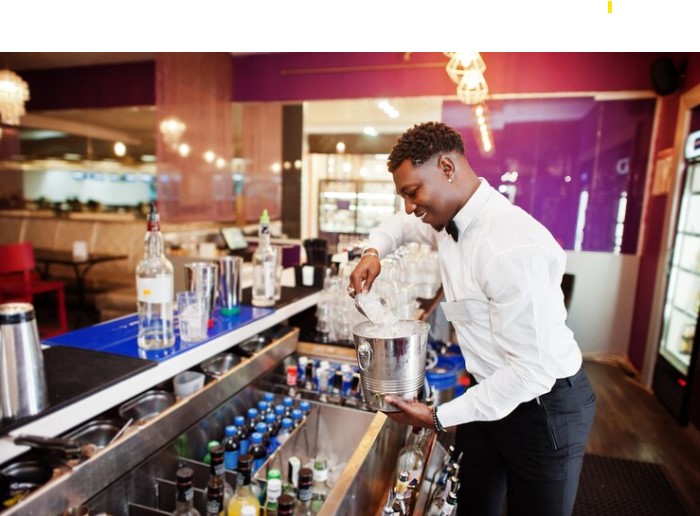 Why Invest in a Wines and Spirits Business In Kenya?
The wine and spirits business can be financially demanding for a first-time entrepreneur. However, it has numerous benefits and advantages, including
1. Highly Profitable
Starting a wines and spirits business in Kenya with Kshs 100,000 gives you a monthly return of Kshs 40,000 minimum. And the more you stock your customer's favorites, the better it gets.
All you have to do is fulfil all the government requirements to avoid operation disruptions.
2. All-Year-Round Demand
According to NACADA, 15 million Kenyans drink regularly, while 12 million drink every day. This means there's a constant demand for wines and spirits.
Moreover, consumption spikes significantly during holidays and important celebrations such as Christmas and New Year, increasing your sales massively.
3. You Enjoy Free Marketing
As a retailer, you don't have to advertise your products. Reason? Wines and producers are investing in advertising intensively-from TV and radio shows to social media challenges.
Hence, you can sell your products without spending even a shilling on advertising. However, you must find a strategic position where residents can see and access your store easily.
4. It's a Recession-Proof Business
The consumption of products reduces when there's inflation or a recession. But wines and spirits have an inelastic demand that's never affected by economic shifts.
Ironically, instead of reduced demand for your products, you might experience an increased demand even when Kenyans are complaining they're struggling financially.
5. Easily Diversified
A wines and spirits business in Kenya can be easily diversified to increase your returns. How can you diversify your wines and spirits business?
To stay ahead of your competitors, you can incorporate the Order Online and Delivery services of your products. This will attract a massive client base to shop from you, increasing your returns significantly.
6. Wines and Spirits Business Boast Exceptional Shelf Stability
The wines and spirits business is a unique business that boasts a good storage life. Unlike businesses such as groceries and food stores, you can store your products for even a year without waste.
Hence, it prevents losses and also helps you plan how you should restock for high-demand seasons.
Wines and Spirits Business in Kenya Requirements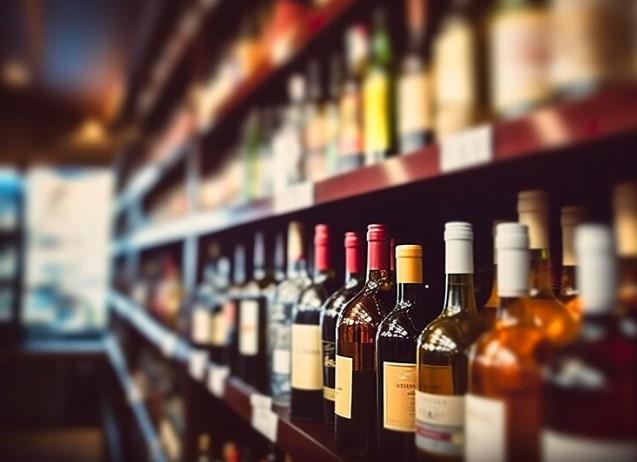 Planning to start a wines and spirits business in Kenya for the first time? Here is what you need
1. A Strategic Location   
Your business location impacts how many people see and access it. As a result, you should find a position like a busy urban area or road. This will increase the visibility of your business, attracting more clients to your wines and spirits store.
Again, you should consider opening a store in a less competitive environment since you're new to the industry. Also, consider the rent range of where you want to start your business to ensure it's affordable and does not overstretch your finances. 
2. Research 
How many wines and spirits businesses are in your area?
What are their pricing strategies?
What are their marketing strategies?
Before starting a wine and spirits business, you should identify critical factors like competition. This will allow you to assess the viability of your business and how you can maneuver through the different challenges in the market.
3. Licensing 
If you want to run your wine and spirits business without constant disruption and losses, licensing is crucial. The licensing requirements for a wines and spirits business in Kenya include
Business permit from county council – Khs 3,500
NEMA approval document – Kshs 3,000
Health Certificate – Kshs 3,000
MCSK License – Kshs 3,000
One-year valid liquor license – Kshs 50,000
4. Furnishing 
Furnishing your wines and spirits business well will help you arrange your display properly for easy access and visibility. In addition, it will provide your clients with enough space to take their drinks.
However, you don't have to put a lot of money into purchasing expensive furnishing materials. You can use simple yet beautiful timber products.
5. First Stock
During your research, you must identify the different brands of liquor selling in your location. This will inform your first stock purchase decisions, helping you acquire first-moving brands of wines and spirits to boost your sales.
Starting Capital for Wines and Spirits Business in Kenya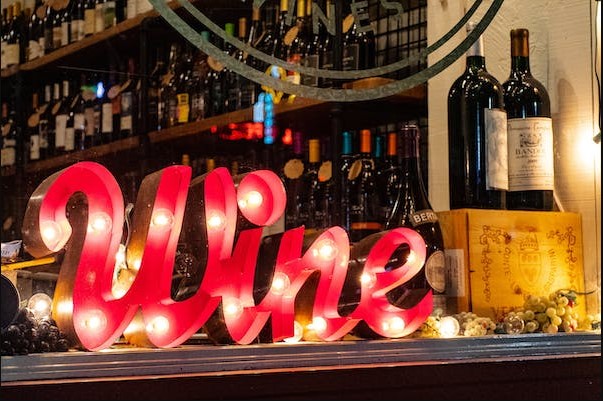 What's the total starting capital for the wines and spirits business in Kenya?
Here is a breakdown of what you need to open a wine and spirits business
Rent – Kshs 10,000 and above
Stock – Kshs 50,000 and above
Miscellaneous – Kshs 100,000
The total cost for starting a wine and spirits business in Kenya is Kshs 280,000. However, you should not be restricted by this figure as you can decide to go small or big depending on your business plan.
How Profitable Is Wines And Spirits Business In Kenya?
Wines and spirits stores have varying incomes depending on their location and demand in the area. As expected, those in less populated areas earn returns of up to Kshs 50,000 per month, while high-traffic stores have an average of between Kshs 200,000 and Kshs 350,000.
Challenges Facing Wines and Spirits Business in Kenya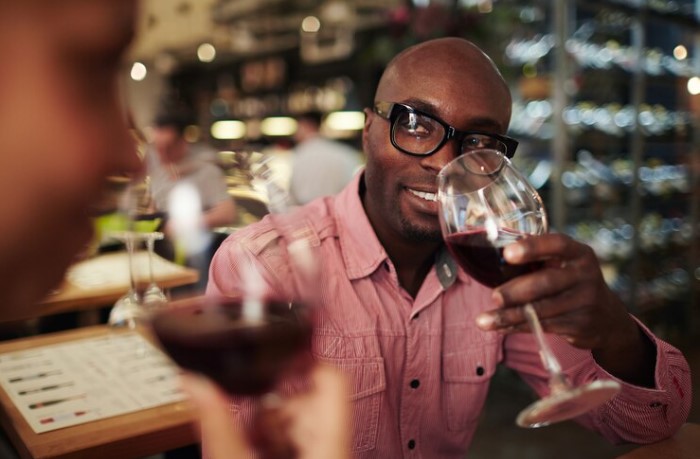 From rival businesses to legal demands, the wine and spirits business in Kenya faces different challenges. Here are some that you may encounter when opening or running your enterprise
Long Opening Process
The liquor business requirements are numerous, with business permits, government board approvals, and taxation documents. This means you will take a long time to secure all the necessary papers before starting your business.
Again, the cost of these documents can be extremely high, straining you financially. Hence, you have to prepare your finances before venturing into this business.
Stiff Competition
Different store owners develop unique marketing strategies to stay ahead of the competition. For instance, some have delivery services, while others provide luxurious spaces for clients to enjoy their drinks.
As a new entrant into the market, you might find it challenging to attract those clients to your business. Nevertheless, you can apply competitive pricing to acquire your client base.
Time Restrictions
The legal time requirement for the wines and spirits business is 5:00 p.m. to 11:00 p.m. on weekdays and 2:00 p.m. to 11:00 p.m. on weekends.
Failure to adhere to these time limitations means charges might be pressed against you, disrupting you from regular business operations.
Tips To Establish a Successful Wines and Spirits Business in Kenya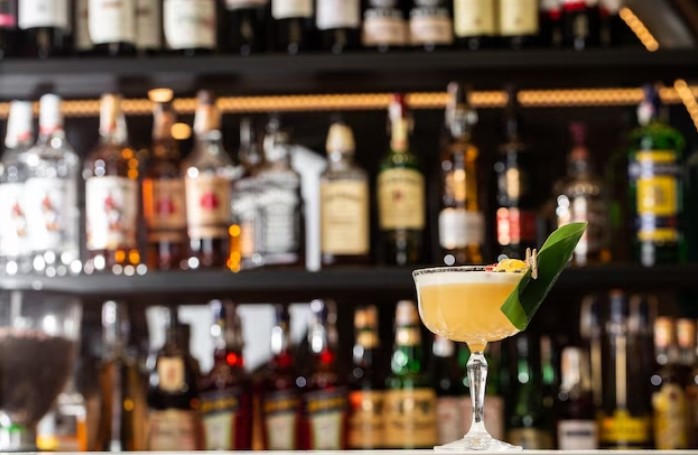 You can establish a successful wines and spirits business through the following strategies
Tip 1. Sell Genuine Liquor
Counterfeit liquor earns you higher profit margins. However, it can run your business into legal issues with KRA and other agencies. Again, if your customers realize you're selling counterfeit drinks, they will leave your premises and find a reliable retailer.
Tip 2. Stock a Variety of Products
A client's favorite in another customer's least preferred drink. So, ensure you stock a variety of wines and spirits to ensure your clients have a wide range to choose from.
This will make you a reliable retailer as they believe you have what they or their friends need, even when holding parties. You can easily garner orders to improve your sales.
Tip 3. Apply Competitive Pricing 
Pricing attracts or repels customers to or from your business. When your competitor sells liquor at a lower price than you, your customers will move to their store. That's why you should regularly assess your prices to match the current market figures. 
Tip 4. Find a Reliable Supplier
Finding a reliable supplier helps you in the following ways
You enjoy affordable prices, helping you offer your products at a competitive price
You get a consistent source of genuine liquor 
You can get products on credit when experiencing financial difficulties
Hence, establishing a good relationship with a reliable supplier allows you to run a successful business.
Tip 5. Consider Customer Feedback
Although the customer is not always right, they know what they want. Consequently, you should listen to them and develop a strategy to resolve their complaints or enhance their experience.
Frequently Asked Questions
1. How Much Does It Cost To Start A Wines And Spirits Business In Kenya?
To start a wines and spirits business in Kenya, you will need Kshs 100,000 and above. The initial capital varies depending on the location and size of the store. So, you can budget spending on the available capital.   
2. How Much Is A Liquor License In Kenya?
A liquor license in Kenya costs Kshs 50,000 per year and Kshs 30,000 for six months. 
3. How Do I Get A Liquor License In Kenya?
To get a liquor license, follow these steps on eRegulations
Step 1. Get the payment bill for your application form
Step 2. Pay the application fees
Step 3. Send your application for a liquor license
Step 4. Collaborate with the authorities to complete the premise inspection
Step 5. Get the approval notification
Step 6. Obtain the liquor license payment bill
Step 7. Make payment for the license
Step 8. Receive your liquor license to start operating your store
Conclusion 
The wines and spirits business in Kenya is among the most lucrative ventures you can invest in. However, this business has several demands for you to succeed, including licensing, location, and customer service. 
Depending on your budget and preferences, you can open a small, medium, or large wine and spirits spot in a strategic position to enjoy massive profits.
And if you need more business ideas, money-making, saving and investment opportunities, visit our store. Here, you will get exhaustive guides on every financial aspect!  
Also Read: