Technology has positively impacted African countries' economic situations as almost every industry performs optimally with digitalization. Unfortunately, most individuals are in a dilemma on what tech business ideas for Africa they should invest in this year.
Some of Africa's top tech business ideas are E-commerce, digital healthcare, tourism, e-learning, security, agriculture, mobile payment transfers, tech blogging, data storage, and computer retail and repair.
The introduction of technology has driven massive success in different sectors, including finance, where Africans send money via mobile phones. 
Businesses can quickly analyze data at the tap of a button since technology allows them to extract essential information related to their field and company, helping them make profitable decisions.
So, anyone offering a technological solution has a high demand to satiate. This means you will enjoy huge profits and reach your financial goals faster.
In this guide, you will explore.
The top ten tech business ideas to start in Africa
The benefits of investing in these businesses
The challenges you will face when starting these businesses and how to overcome them
Tips to stand out from your rivals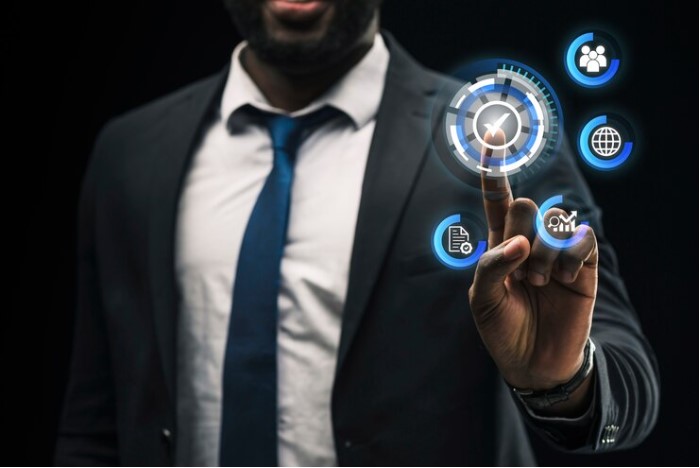 Let's take an inside look!
10 High-Income Tech Business Ideas for Africa
If you're passionate about technology, here are 10 tech business ideas for Africa that will make you a millionaire. 
1. Start an E-commerce Business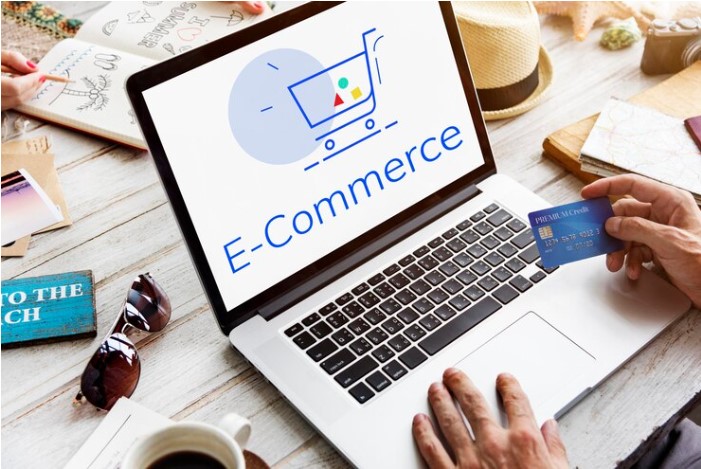 E-commerce is a business that enables you to sell goods and services online. This is a fast-growing industry in Africa, with brands like Jumia and Alibaba securing millions of users.
Why Invest in E-commerce?
It's pretty flexible to operate
It gives you access to a broader target audience
You can either go national or international, depending on your business goals
You can operate an ecommerce as a side hustle
The main challenge of starting an e-commerce is the stiff competition from established companies. You can manage this by providing excellent customer service and selling your products slightly below the market price.
E-commerce Business Requirements
To open an e-commerce business, you will need the initial stock, a website, and transportation. You will also need business licenses or permits depending on your government's requirements.
Tip: E-commerce platforms thrive in top-notch customer service and strategic advertisement on social media platforms such as Facebook and Instagram.
2. Invest in Digital Healthcare
Digital healthcare entails developing tech healthcare solutions. For example, e-prescription, telemedicine, and m-Health applications to deal with less-life-threatening conditions.
Why invest in Digital Healthcare?
It fosters good health in the continent
It has a high demand
You enjoy huge profit margins
You can access government funding 
It's a future-proof business
The main challenge of starting this business is developing the tech solution. Depending on your state's prerequisites, you can partner with tech experts to create a first-rate application.
Digital Healthcare Business Requirements
To start a digital healthcare business, you need a tech solution focusing on a specific health area. For instance,  diagnosing, finding blood donations, or checking health vitals. You will also need capital and the government's Ministry of Health approval.
Tip: To thrive in the digital healthcare business, you must develop a solution that addresses the needs of your country or the entire continent.
3. Invest in Tourism Platforms
In 2022, Africa received 5.1 million tourists from overseas. This means all these people got transport, accommodation, and tour guide services. What if you developed a tourism platform offering one or all of these services?
Why Invest in Tourism Platforms?
It has high profit margins
The demand for tourism services continues to increase every year
It's a future-proof business as more people are embracing vacations and holidays
The main challenge of starting this business is establishing trust in your brand. You can partner with existing transport and accommodation companies to foster fast growth in your business.
Tech Tourism Business Requirements
To start a tech tourism platform, you need an application, reliable partners, and business permits. You also require employees to respond to your clients promptly.
Tip: You can thrive in tourism technology by implementing strategic marketing and ensuring exceptional customer experience.
4. Open an e-learning Platform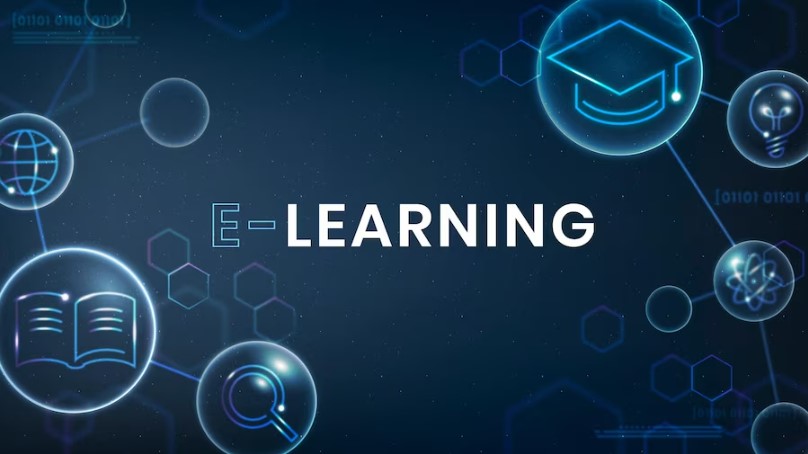 Virtual learning has become the in-thing, from short courses and YouTube courses to degree programs. You can offer an e-learning solution to your state's students or across Africa.
Why Invest in E-learning?
It is a form of passive income
It is a long-term investment 
It has a high demand
It's highly profitable once you launch a first-rate course you can expect to receive high returns
The main challenge of this business is stiff competition from renowned universities' e-learning solutions. You can provide unique courses to attract learners to your platform.
E-learning Business Requirements
To start an e-learning business, you need relevant courses and a website to host them. You also need payment options for your clients to pay for the duration.
Tip: Create a relevant course like Virtual Assistant or Coding, which is highly demanded. Then, provide individualized help for learners with learning difficulties. Finally, market your classes on social media platforms like Facebook and LinkedIn.
5. Venture into Security Technology 
Africa faces numerous security issues. Developing technology security solutions can help mitigate this, maximizing the continent's safety.
Some of the best solutions include isometric security and surveillance systems. 
Why Invest in Security Technology?
Security products have high profit margins
There's an increasing demand for both residential and commercial security solutions.
It's a future-proof business, meaning you will enjoy financial benefits in the long run
The main challenge of this business is stiff competition from established companies. You can deal with this by pricing your products slightly below the market to attract a large client base and gradually increase the figure.
Security Technology Business Requirements
You need security solutions and experienced experts to start this business. You also need business permits and licenses that meet your state's legal requirements.
Tip: To thrive in this business, you should offer premium products and publish previous customer reviews on your website, as they act as proof of top-notch services. Remember to market your products and services where your target audience chill.
6. Invent Agricultural Technology Solutions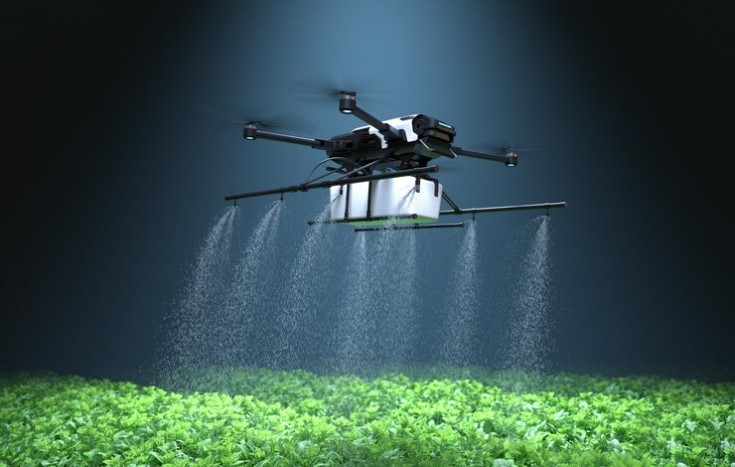 Africa's agricultural sector faces numerous challenges, including infrastructure, inaccess to credit, and low yields. You can provide tech solutions to these challenges to ensure no wastage and maximize the produce.
Why Invest in Agricultural Technology?
High profit margin
Agricultural sector faces high demand, meaning you will have a ready market all year round
Africa has favorable weather for agriculture, so it's a future-proof investment
The main challenge of establishing agricultural technology is the inconsistent weather in different regions and pandemics, such as the locust invasion in 2020 that affected East Africa. 
Agricultural Tech Requirements
Establishing an agricultural tech business demands you create a solution for a specific area. For instance, you can focus on increasing production or minimizing diseases or pest attacks in animal keeping or farming.
Tip: Developing a result-oriented solution will market your business exceptionally. Also, ensure the tech product or service you provide matches the needs of your target audience.
7. Develop a Mobile Money Transfer Solution
Mobile money transfer solutions are essential for businesses and individuals in this era. However, those that exist have limited features, and you can improve them to give customers a better experience.
Why Invest in Mobile Money Transfer?
Mobile money transfer solutions have a high demand
They have high-profit margins
They're future-proof since it's the new way of transaction with few substitutes
The main challenge of venturing into mobile transfer solutions is stiff competition from established brands. Fortunately, pricing your rates slightly below the market charges will help you attract a large client base.
Mobile Money Transfer Requirements 
To run a mobile money transfer, you need a service application that will send money seamlessly. You will also need business permits and licenses to operate in and outside your state. 
Tip: One or two shillings less than the standard transfer rates will attract many customers to your money transfer solution. Also, ensure your solution is diverse enough to serve individuals and businesses.
8. Venture into Tech Blogging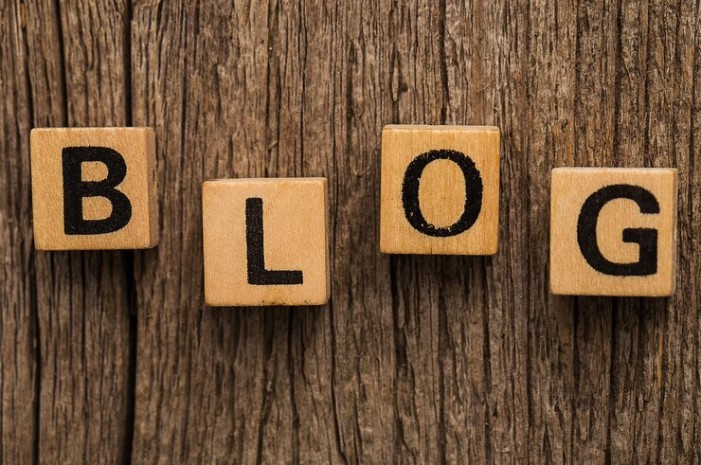 Tech is among the highly-paid blogging niches. Investing in this online business can earn you thousands of dollars, but you must master how it works to maximize your income.
Why Invest in Tech Blogging?
A blog does not require your constant monitoring
It is not limited to the continent
You can operate it alongside another business or your 8 to 5 job
This business's main challenge is optimizing and establishing your site as an authority. You can give yourself a specific period, like 6 to 12 months, to create SEO and helpful content to increase your online presence and traffic.
Tech Blogging Requirements
You will need a website, hosting, and domain to start a tech blog. You will also require SEO content to enhance your online presence.
Tip: SEO boosts your blog's growth, but don't forget to write content that resonates with your target audience. Also, keep posted with the search engine's updates.
9. Establish a Data Storage Business
Businesses are turning to websites for better functionality and providing efficient services to clients. Hence, there's an increasing need for data storage solutions and cybersecurity.
Why Invest in Data Storage?
It boasts exceptional profitability since data is one of the most expensive assets
It has an increasing demand 
Thriving in data storage can be difficult since established brands provide similar services. Fortunately, you can offer friendly prices and better features to secure a good client base.
Data Storage Business Requirements
You will need a reliable supplier to issue you a reselling permit to establish a data storage business. Then, build a team of experts who can attend to your clients depending on their needs.
Tip: Offer more features at an affordable price to attract more clients to your brand. Also, provide excellent customer service, like immediate response when clients need help with their data systems.
10. Open a Computer Retail and Repair Store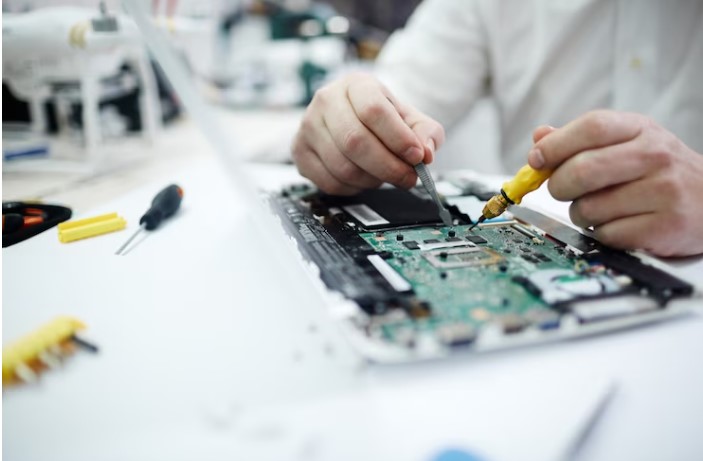 With more online opportunities, computers have become necessary for most young individuals. So, providing retail and repair services can earn you big bucks.
Why Invest in Computer Retail and Repair Store?
There's a high demand for computers and repair services 
It has a high-margin profit
It's future-proof; every year comes with new laptop designs and upgrades
Finding a reliable supplier and shipping company can be challenging. However, once you research or partner with a reliable retailer, you will quickly source for them.
Computer Retail and Repair Requirements
To operate a computer retail and repair business, you need a strategic office location and an apprentice to help sell and repair your client's PCs. You will also need licenses and business permits(the price varies depending on the country).
Tip: To thrive in this business, you must master the repair skills and provide top-quality computers. Again, offer discounts to attract a large client base.
Frequently Asked Questions
1. What Tech Companies Can I Start in Africa?
Telehealth, e-learning, e-commerce, security, and data storage companies are among the best-performing companies in Africa.
2. What Is the Fastest-Growing Business in Africa?
The fastest-growing business in Africa is fintech, consultancy, urban transport, renewable energy, Pay TV, and African Fashion.
Conclusion
Tech business ideas for Africa are among the highest-paying industries that can help you create wealth. 
Whether you're a first-time entrepreneur or not, you can venture into e-commerce, tourism, e-learning, security, tech blogging, data storage, computer retail, or digital healthcare.
Here are other untapped business ideas in Africa you can explore!