Launched in November 2007, the ICEA money market fund is one of the biggest names in the Kenyan money market sector. One Cytonn Report ranks it amongst the largest money market funds by asset, where the fund enjoyed a 10.3% share in 2019 and a 9.9% share in 2020.
ICEA Lion has an annualized yield rate of 8%, but as of august 2022, the interest rate was 8.7%. Though the rate isn't the highest if you compare it with some of the best money market funds in Kenya, it's decent enough.
Plus, other advantages come with the money market fund, such as the ability to save, low-risk investment, no top-up limitations, and many others, which I'll share.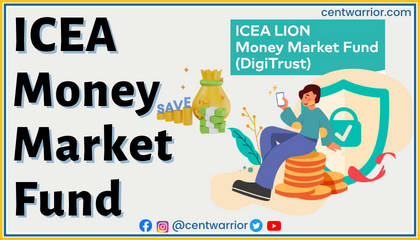 Here is what I'll cover in this post:
What is the ICEA money market fund?
How does the ICEA money market fund work?
Should you invest in the ICEA MMF?
How do I open an ICEA MMF?
How do you withdraw from your ICEA MMF account?
Let's jump into it!
In a hurry? Check out the fact sheet below that gives an overview of ICEA MMF.
ICEA Money Market Fund Fact Sheet
| | |
| --- | --- |
| Launch | November 2007 |
| Portfolio Size | Ksh 12.2 Billion |
| Fund Manager | ICEA Lion Asset Management |
| Custodian | Standard Chartered |
| Trustee | KCB Bank |
| Auditor | Deloitte |
| Risk Profile | Low |
| Minimum Investment | Ksh 500 |
| Minimum Top-Up | No limit |
| Annual Management Fee | 2% |
| Initial Fee | 0% |
| Interest Rate | 8% averagely |
| Withholding Tax | 15% |
| Signup Route | Invest.ICEAlion.com or *793# |
| Benchmarking | 91-day T-bill |

BEFORE YOU CONTINUE…
Allow me to show you how I reclaimed my financial life from drowning in a sea of debt and trapped in a never-ending cycle of financial despair with over Ksh 3.5 million weighing me down.
Every day was filled with sleepless nights, anxiety, and constant fear of losing everything I had.

But then, against all odds, I discovered a life-changing path to freedom which helped me shatter the chains of debt in just 1.5 years, created a solid financial foundation and started building wealth.
And now, I have packaged all this knowledge in this SIMPLE e-book called Cent Warrior 10-Steps to Financial Freedom for you because I want you to WIN with money and change your family tree.
🟢 Get It here for FREE and change your life forever.
👉⏩ I WANT IT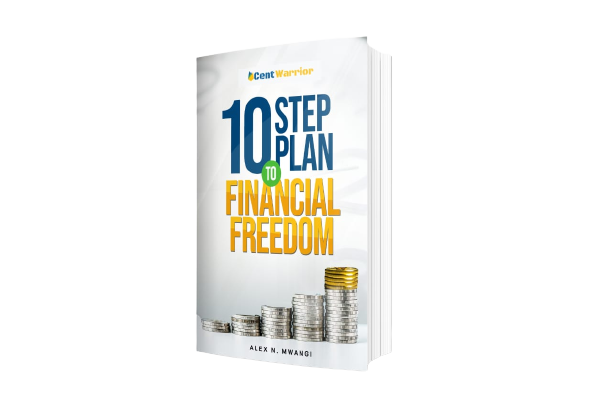 What Is The ICEA Money Market Fund?
The ICEA money market fund, popularly known as DigiTrust, is a unit trust by ICEA Lion that manages and invests pooled funds in short-term interest-bearing assets such as corporate bonds, T-bonds, T-bills, and cash deposits.
As a professional fund manager, ICEA lion asset management is CMA (capital markets authority) approved, and so is the money market fund. Overall, the ICEA DigiTrust is best for investors and savers.
So, whether you are seeking liquidity or just capital preservation, the money market fund by ICEA could suit you. Let's look at how DigiTrust works.
How Does the ICEA Money Market Work?
The ICEA DigiTrust or money market funds performance is dependent on four parties:
Fund Manager (ICEA Lion Asset Management)
Custodian (Standard Chartered)
Trustee (KCB Bank)
Auditor (Deloitte)
First, the fund manager's job is to create the investment portfolio and invest the pooled funds. But to ensure legitimacy, the fund manager is CMA-approved. The fund manager, however, does not hold the pooled funds.
That's the custodian's job, and to ensure there's no malpractice, the trustee (KCB) comes in. Periodically, the fund's financial statements have to be reviewed, and that's where the auditor comes in.
However, DigiTrust is created through a trust deed that governs the contractual relationship between the fund manager, the unit holders (or investors), and the trustee.
Mark you, the unit holders are the ones who pool the money that the fund manager invests, and they earn interest from their contribution. As of August 2022, the ICEA money market fund interest rate was 8.7%. However, the effective annual rate has averaged 8% in the past two years.
Note that the ICEA lion DigiTrust benchmark is the 91-day T-bill yield, and the yields attract a 2% annual maintenance fee.
Should You Invest in ICEA DigiTrust?
Now that you know how DigiTrust works and the fees involved, you may wonder if the money market fund is worth it. For example, the interest unpredictability and annual maintenance fee could be a concern, and it's understandable.
But on a positive note, ICEA DigiTrust promises several advantages that most money market funds do not promise.
The Advantages:
Affordability – You may need a minimum deposit/investment of Ksh 500 to set up an ICEA money market fund account, thus affordable.
No minimum top-up – Once you make the initial deposits, ICEA allows you to top up any amount at any time.
Liquidity – DigiTrust allows you to withdraw via WhatsApp of up to Ksh 10,000 and have the money within a day. And if you want more, you can get it via the bank within three days.
Decent yield – As of August 2022, the effective annual interest rate was 8.7% which is pretty decent. The interest rate, however, in the past few years has averaged 8%.
Diversified portfolio – DigiTrust invests in a wide selection of interest-bearing assets such as T-bills, T-bonds, cash deposits, and corporate bonds, among others.
Professional fund management – DigiTrust has a team of qualified professional investors who strive to make the right calls to protect the investors' money.
Low risk – The risk of losing your investment is low, given that DigiTrust is CMA-approved and is run by a team of professional investors.
Economics of scale – Given that there's investment pooling, you enjoy access to some investment that you would ordinarily not afford or have access to as an individual investor.
Ease of saving – You can use DigiTrust as your savings vehicle. That includes saving up for emergencies (as your emergency fund), mortgage, car, or land deposits, wedding or vacation planning, or school fees.
Transparency – Lastly, since there's a contractual agreement (or deed) between the fund manager, investor, and other parties, ICEA lion strives to honor it, proving transparency in its operations.
So, Is DigiTrust a Worthy Investment?
For the above reasons, DigiTrust is a worthy investment or savings plan depending on how you view it. It's generally ideal for investors or savers looking for:
Liquidity (easy access to funds)
Capital preservation
Regular income in terms of interest (given that the interest is earned daily)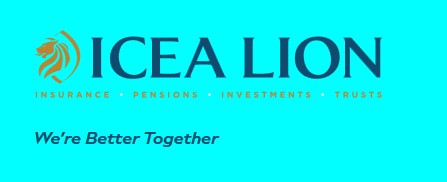 How Do I Open an ICEA Money Market Fund Account?
ICEA allows you to join DigiTrust using any of these two ways:
Option 1 – Via the ICEA money market fund self-service portal
Consider visiting invest.ICEAlion.com to sign up for DigiTrust. You'll be directed to an information page where you'll need to fill out an application form.
Just fill out the about you section and click next to go to the 'predict returns' page to see how much you can expect to earn. You'll need to make or deposit (Ksh 500 minimally) to complete your account setup and wait to earn.
You can use the ICEA money market fund paybill number 974200 and your membership or ID number as the account number.
Option 2 – Via USSD
You can also sign up with DigiTrust using the USSD code *793#. Just dial the USSD and follow the steps to create an account. You'll need airtime to do it, nonetheless.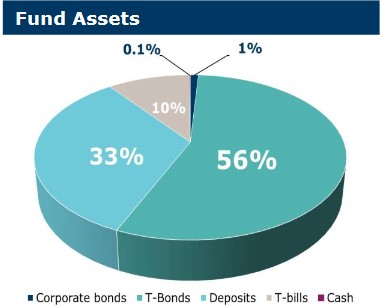 How to Withdraw from ICEA Money Market Fund
Generally, ICEA Lion allows you to make withdrawals anytime, which can take 1 – 3 days, depending on the route you use and the amount.
Here are your two options:
Option 1 – Withdrawals Via WhatsApp
ICEA Lion allows you to make WhatsApp withdrawal requests of up to Ksh 10,000 and receives the funds within 24 hours. Send them a message via WhatsApp (+254 203 892 300) and be ready to provide all the necessary details.
Option 2 – Withdrawals Via DigiTrust Portal
If you want to withdraw more than Ksh 10,000, ICEA Lion allows you to do it conveniently on its DigiTrust portal. Just log into your account and make the withdrawal request.
DigiTrust will take up to 5 days to send the funds to your account.
DigiTrust Contact Information
Head Office – ICEA Lion Center, Riverside Park, Chiromo Road, Westland
Box Number – 30190 – 00100 Nairobi
Mobile – 0730 151 000 / 0719 071 000 / 0719 071 999
WhatsApp – +254 203 892 300
Email – contactcentre@icealion.com / unit-trusts@icealion.com
People Also Ask
1. What's the Best-Performing Money Market Fund in Kenya?
Some of the best-performing money market funds in Kenya over the past few years are:
ICEA Money Market Fund
Co-Op Money Market Fund
NCBA Money Market Fund
2. How Do I Withdraw Money from My ICEA Money Market Fund?
You can quickly withdraw up to Ksh 10,000 from your ICEA money market fund account via WhatsApp (+254 203 892 300).
3. How Profitable Is a Money Market Fund?
Money market funds earn an annual interest of about 8 – 10 % compounded daily. There are no guarantees, nevertheless, as the rates would drop depending on inflation. But compared to traditional savings accounts, money market funds promise better yields.
4. Is a Money Market Fund Better Than a Savings Account?
In terms of yield, money market funds offer slightly better interest rates, which are compounded daily. The funds invest in higher interest-bearing assets, which explains the higher yield.
However, money market funds have withdrawal limits greater than the balance threshold of a typical savings account.
5. Can Money Market Funds Lose Money?
Money market funds are ideally investment accounts and not savings vehicles. That means there are no guarantees for returns even though the risk for loss is low. So, yes, money market funds can lose money.
6. Is the Money Market a Good Investment in Kenya?
Money market funds in Kenya earn interest of about 8 – 10 % per annum, which is pretty decent. The risk of losing money is lower, and you enjoy fast liquidity. So, yes, a money market fund is a good investment in Kenya.
Closing Remarks
Hopefully, you now know more about the ICEA money market fund, popularly known as DigiTrust. Considering its 8% average annual interest, fast liquidity, Ksh 500 minimum investment, and low risk, DigiTrust is worth a try.
If you need help getting started on DigiTrust or want to learn about other lucrative money market funds, join us on social media, and we will be happy to help.