The names Sameer Naushad Merali, Vimal Shah, Uhuru Kenyatta, Manu Chandaria, SK Macharia, James Mwangi, William Ruto, and Raila Odinga are often associated with the crème de crème of Kenya. But have you ever wondered how to become rich in Kenya?
You can genuinely become rich in Kenya by starting a business, investing in one, or landing a high-paying job. So, that includes doing something related to your talent or skill.
So forget about dubious ways like joining the Illuminati, starting a church for money, playing the jackpot every week, which you end up losing, or robbing the bank.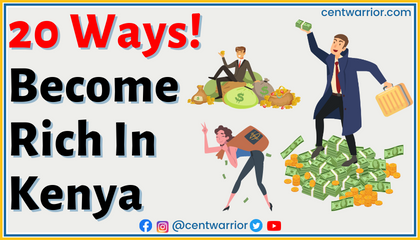 Also, forget about politics, as you may spend a lot of money before you can land the coveted seat and may end up stepping on a few toes en route to the county assembly, parliament, or senate.
So, we are talking about working for your money and eventually being in a position where your money works for you. That's where the crème de la crème of Kenya that I mentioned earlier are.
I'll share 20 ways you can become rich in Kenya, with examples of jobs or businesses you can pursue. Then I'll round off this post with clever tips to help you realize your dream of becoming a Kenyan magnate.
In a hurry? Below is a list of 20 ideas for becoming rich in Kenya.
BEFORE YOU CONTINUE…
Allow me to show you how I reclaimed my financial life from drowning in a sea of debt and trapped in a never-ending cycle of financial despair with over Ksh 3.5 million weighing me down.
Every day was filled with sleepless nights, anxiety, and constant fear of losing everything I had.

But then, against all odds, I discovered a life-changing path to freedom which helped me shatter the chains of debt in just 1.5 years, created a solid financial foundation and started building wealth.
And now, I have packaged all this knowledge in this SIMPLE e-book called Cent Warrior 10-Steps to Financial Freedom for you because I want you to WIN with money and change your family tree.
🟢 Get It here for FREE and change your life forever.
👉⏩ I WANT IT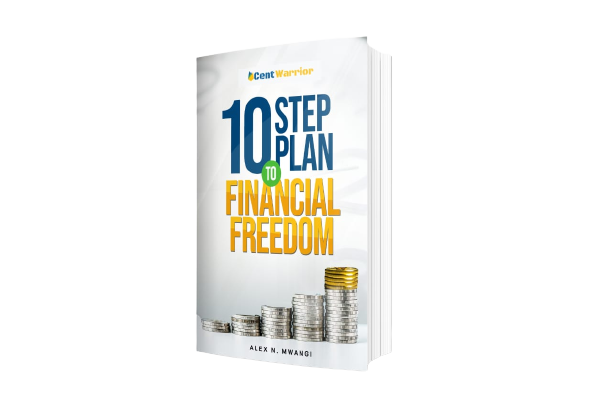 20 Ways to Become Rich in Kenya – A Summary
Start a company to solve a real problem
Invest wisely
Tenderpreneurship
Online business
Sell auto spare parts
Real estate business
Invest in prime land
Buy and sell used cars
Start a hardware store
Organic farming
Medicine jobs
Legal jobs
Engineering jobs
IT jobs
Invest in your career
Explore your talent or skill
Build networks with the rich
Learn to manage money
Diversify your income portfolio
Get a good mentor
How to Become Rich in Kenya Genuinely in 20 Smart Ways
Below are 20 proven ways you can attain wealthy status in Kenya: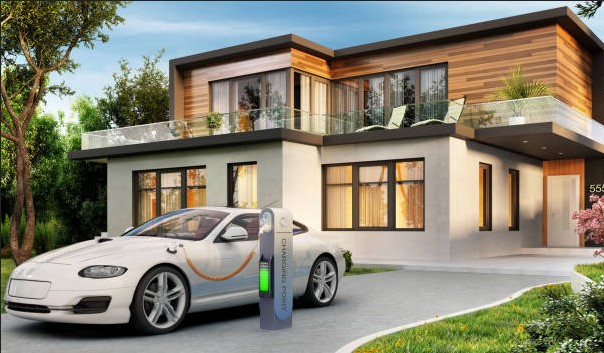 Examples of Business That Can Make You Rich in Kenya
1. Start a Company to Solve a Real Problem
According to finance expert and the author behind 'How Rich People Think' Steve Siebold, "the fastest way to make money is to solve a problem."
If you want a deep pocket, you must solve a real problem that many people face. To do that, it's advisable to start a company.
According to one Investopedia article, the dos of becoming a billionaire include inventing, innovating, and being entrepreneurial.
So, develop a product that solves problems and start a company. Some ideas to consider include the following:
Garbage collection services
Security service firm
Catering business
Photography business
Car detailing
Cleaning services
Travel planning
2. Invest wisely
Investments are not just for the wealthy but for those who plan to be wealthy though they are not there yet, and stay wealthy.
"It's not how much money you make, according to Rich Dad Global founder and bestselling author Robert Kiyosaki, but how much money you keep,"
That's all about inventing. You have to invest whatever small you make if you want to be rich. Remember, many investment opportunities, from the best money market funds and stocks to real estate and treasury bills, are there for consideration.
That's how you allow many to work for you and like American Billionaire Warren Buffet always advises, "if you can't find a way to make money while asleep, you will work until you die."
3. Tenderpreneurship
You probably have heard about tenders in schools, government offices, and even parastatals. While tenders are traditionally marred by corruption and nepotism, they are worth trying. So many people have become millionaires from tenders.
Visit sites like Tendersoko.com, Tendersontime.com, Tenderskenya.co.ke, and Tender.go.ke to check out available tenders in Kenya.
4. Online Business
The online job sector is one of the fastest-growing sectors in the country. While most people think of freelance writing and transcription when they hear of online work, there's so much to it.
From running an e-commerce store and dropshipping to blogging, YouTube, and travel planning, there's so much to do online and make money.
5. Sell Auto Spare parts
There are more car owners in Kenya today than ever, which means an increased demand for auto spare parts.
Provided you know your stuff and station your store somewhere strategic, it's hard not to make a financial killing as an auto spare dealer in Kenya.
6. Real Estate Business
The Kenyan real estate sector is booming, especially in the town suburbs. You, however, don't have to be a millionaire to invest in real estate. You can start by buying land and then put up a rental unit you can afford and invest the earnings back into the business.
Most people don't want the hassle of building a home and would buy or rent one instead. So, if you can be the one to purchase land and build a unit they can buy or rent, then you can be sure you'll be rich.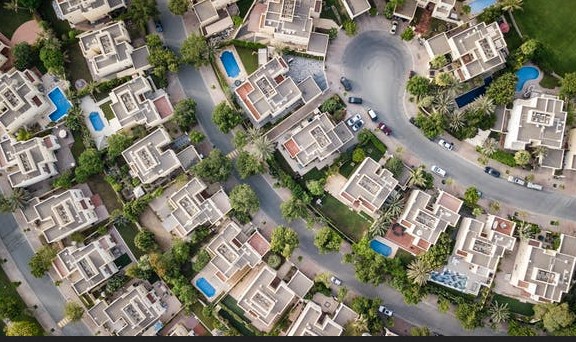 7. Invest in Prime Land
Nowadays, everyone with a few hundred thousand is buying land. Some don't even care where as long as their name is on the title deed.
You, however, don't have to buy blindly. Identify a prime location or one speculated so in a few years and get a plot. Ensure you do all the due diligence to avoid scammers and hold your parcel until it's time to cash in.
Currently, places like Joska, Malaa, Kangundo, Rongai, and Ngong' are prime locations.
8. Buy and Sell Used Cars
Perhaps you have a liking for cars. If so, you can get into the business of buying used cars and selling them at a profit. You may need to upgrade them a little when necessary to make them marketable.
Platforms like Jiji.co.ke, Usedcars.co.ke, and Automark.ke are good starting points for the exchange.
9. Start A Hardware Store
You don't have to own the inventory to start the hardware. You need the licenses, a store at a strategic location, and a way to transport the stock on demand. You can then talk to the suppliers to allow you to pay them for the sales you make.
10. Organic Farming
Now that the government has approved GMO products, health-conscious Kenyans will want only to consume organic products. That means there's a massive business opportunity for organic farmers.
Organic foods are expensive to buy. So, if you market yourself nicely, you could carve yourself a niche in this lucrative agribusiness sector.
Examples of Jobs That Can Make You a Millionaire in Kenya
11. Medicine Jobs
If you have a knack for medicine, then the industry in Kenya offers some of the best-paying jobs. Medical doctors, for example, make Ksh 200,000 – Ksh 800,000 a month, depending on their expertise and the hospital they work for.
Licensed chemical officers pocket about Ksh 59,120 – Ksh 87,360, while surgeons make between Ksh 142,000 and Ksh 656,000, some up to Ksh 1.5 million a month. So, you can quickly become a millionaire in Kenya by working in the medical field with suitable investments.
12. Legal Jobs
Another best-paying industry is the legal sector. Some wealthiest Kenyans, such as James Orengo, Nelson Havi, Paul Muite, Otiende Amollo, Cliff Ombeta, and Kalonzo Musyoka, are celebrated lawyers.
Others like Dr. Smokin Wanjala, Njoki Ndungu, and Lady Justice Martha Koome are practicing judges of the supreme court of Kenya. On average, lawyers make Ksh 150,000 – Ksh 700,000, while judges pocket Ksh 180,000 – Ksh 760,000 per month, depending on their expertise.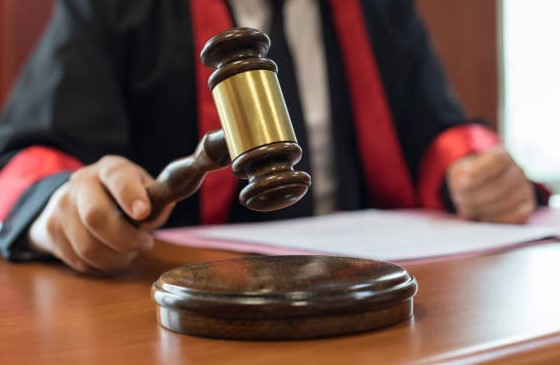 13. Engineering Jobs
Engineering jobs also pay well in Kenya, especially civil engineering, software engineering, mechanical engineering, and electrical engineering.
According to Salary Explorer, engineers in Kenya make Ksh 39,300 – Ksh 262,000 per month according to their field of expertise and experience. So, it's possible to become a millionaire in Kenya by working as an engineer.
14. IT Jobs
Salary Explorer estimates IT specialists in Kenya to make Ksh 76,500 – Ksh 240,000 per month, depending on their job type. Developers and hardware engineers, for example, make the most money.
But still, web design, UX design, technical analysis, software architecture, and support analysis are other well-paying IT jobs in Kenya to consider.
Other Ideas On How to Become Rich in Kenya
15. Invest in Your Career
Benjamin Franklin, one of America's founding fathers, once advised, "an investment in knowledge pays the best interest."
If you want to ascend the ladder at your place of work and earn more, start thinking of advancing your career.
Get a degree if you have none or add one more, get a masters if you only have a degree, and pursue a Ph.D. if the opportunity is there.
16. Explore Your Talent or Skill
Think of elite Kenyan athletes like Eliud Kipchoge, Victor Wanyama, and David Rudisha or influencers like Azzid Nasenya, Eric Omondi, Njugush, and Churchill. They are reaping big from big-time sponsors because of their talent.
So, whether it's singing, dancing, stage comedy, sports, or a rare skill, pursue it, and you'll be on your way to the deep pocket class.
17. Build Networks with The Rich
Take advantage of every opportunity you get to befriend the rich. I'm not talking about sending them friend requests on Facebook, as they'll probably ignore them.
However, brand yourself as someone who can add value to their life and society, and whenever you get a chance to show the world what you can do, do it.
18. Learn to Manage Money
Most Kenyans are poor not because they don't make any money but because they cannot manage what they make. That was why we developed this personal finance guide, which you can get for free.
With it, you can learn how to manage your income, grow it and make the right finance calls.
19. Diversify Your Income Portfolio
American comic Chris Rock advises that "wealth is not about having a lot of money but many options."
Indeed, no billionaire runs only one business unless it's an umbrella of many companies. They often have multiple businesses that are independent of each other.
Not only does that mean more income streams, but also reduced risks. So, it's time you diversify your income portfolio by creating more income streams.
20. Get A Good Mentor (Rich and Successful)
We all need mentors in our lives, people who can help us reach our life goals. If you want to be rich, you've to find someone who is either rich or on their way to becoming one to draw inspiration.
A good mentor will make you financially successful, just like them or grander.
Extra Tips On How to Be Rich Overnight in Kenya
In addition to the above money-making ideas, these tips are worth remembering if you ever want to be deep in your pocket in Kenya.
· Avoid debt
You cannot get rich anywhere if you are continually borrowing. Even historian and human calculator Thomas Fuller once claimed, "debt is the worst poverty." By borrowing, you sentence yourself to financial slavery and poverty.
· Develop a rich man's mindset
Napoleon Hill once advised that "riches begin in the form of thought. The amount is limited only by the person in whose mind the thought is put into motion."
So, if you want to be rich, everything has to start from the mind. Start thinking like a millionaire, and you'll have more reasons to work towards attaining the status.
· Be willing to take risks
All successful people had to take a risk or risks at some point. Some even failed, but that didn't stop them from pursuing their dreams.
Facebook co-founder Mark Zuckerberg always says, "the biggest risk is not taking any risk."
See him now! The guy is a billionaire and one of the most successful young people in the world.
· Live modestly
American writer Jackie French Koller says, "there are two ways to be rich: acquiring much or desiring little."
So, if you can't afford the former at the time, why don't you settle for the latter?
By living modestly, you can avoid borrowing and the pleasures of life and invest wisely the little you get.
· Learn to budget
According to personal finance expert and motivational speaker Dave Ramsey, "a budget tells your money where to go and not to have to ask where it went."
So, do you ever wonder where your money is a week or two after payday? That's because you do not budget. Start budgeting, and you'll be able to explain every shilling.
· Read often
Just because you are out of school and no longer sitting for an exam thrice a year doesn't mean that you should avoid books like plagues.
Reading often broadens your mind to possibilities you never thought existed. It also allows you to learn from mistakes and make better financial judgments.
· Develop a saving habit
I like what Berkshire Hathaway founder and American Billionaire Warren Buffet said about saving: "don't save what is left after spending but what is left after saving."
That is what we call paying yourself first in impersonal finance and is a key to securing one's financial future.
· Don't forget to insure
After all the hard work of building wealth, you wouldn't want it to go down the drain when one misfortune strikes. That's why you need to protect your investment by securing insurance.
Closing Remarks On How to Become Rich in Kenya:
Every wealthy person out there has a story. They have in common that it's possible to attain financial independence through hard work, determination, and risk-taking, even though it's not easy.
Above are 20 brilliant ideas and tips to get you started on this fantastic journey. And as the Cent Warrior family, we are here to walk with you. Through the earlier recommended finance guide, you can learn the secrets of achieving financial freedom, something we all crave for.
And if you want more expert information on personal finance, healthy wealth creation, and debt repayment, join the Cent Warrior movement on social media!