The Senti loan app has existed for quite a while, yet not everyone knows everything about it. And even if you did, the digital lender continues to update its lending terms and conditions, and thus, there's so much about them that you should probably know. 
Currently, Senti offers loan amounts of Ksh 1,500 – Ksh 40,000 depending on your loan class or creditworthiness. For example, someone in the Bronze loan class is eligible for loans of up to Ksh 5,000, while those in the Platinum category can get up to Ksh 40,000. 
I'll share the other categories later. I'll also share the interest rate currently at 10 – 15%, other fees, and other vital details about Senti.  
What's important is that you can discern whether a Senti loan is worth it, and I'll help you do that by walking you through the pros and cons of this digital lending app. 
Here's basically what I'll cover about Senti:
How does Senti work? 
What are the requirements for getting a Senti loan? 
How do you apply for a Senti loan? 
How do you repay a Senti loan? 
Senti contact details
What are Senti's pros and cons? 
Is the Senti loan worth it? 
If not Senti, then what? 
Here we go!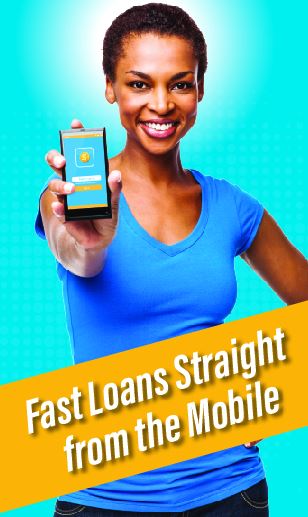 In a rush? Below is an overview of the Senti mobile loan app:
Senti Loan App Overview 
| | |
| --- | --- |
| Provider  | Senti Capital Limited  |
| Release Date  | 25th April 2023  |
| Last Update  | 26th July 2023  |
| Availability  | On Google Play & Website  |
| Download Size  | 12MB |
| Compatibility  | Android Device  |
| Version  | Android 4.4+ |
| Google Play Star Rating  | 3.9 out of 5.0 |
| Loan Limit  | Ksh 1,500 – Ksh 40,000 |
| Loan Term  | 14 – 30 days  |
| Processing Fee  | 10 – 15% of loan amount  |
| Extension Period  | 7 days  |
| Extension Fee  | 7.5% of the loan amount  |
| Approval Time  | 3 – 24 hours  |
What Is Senti App? 
The Senti App is a micro-credit mobile application by Senti Capital Limited that allows you to borrow Ksh 1,500 – Ksh 40,000 using your smartphone. Senti is available to Android smartphone users via Google Play and the website. 
Senti offers loans in four classes, all depending on your creditworthiness, and they are as follows: 
Bronze – Applicants get a minimum of Ksh 5,000
Silver – Applicants can borrow up to Ksh 10,000
Gold – Applicants can borrow a maximum of Ksh 20,000
Platinum – Eligible applicants can get a maximum of Ksh 40,000
How Does the Senti Loan App Work?
Senti requires you to first download and install the mobile app on your phone. Then, you should sign up for an account and apply for a loan amount within your limit. 
It'll take 3 – 24 hours for Senti to approve your loan, after which you'll have 14 – 30 days to repay it. Senti charges a processing fee of 10 – 15% of the agreed loan amount. For example, if you apply for a Ksh 10,000 loan at a rate of 15%, Senti will charge you Ksh 1,500 as a processing fee. 
After that, you'll have 14 – 30 days to repay the loan. You can, however, ask for a 7-day extension, which will attract a further 9.5%. 
Requirements for Applying for A Senti Loan 
To qualify for a Senti loan, you must meet these conditions:
Be at least 18 (have a Kenyan ID to prove it).
Have an Android smartphone. 
Be an active M-PESA customer (at least six months active).
Be willing to provide work information. 
Have a good credit history. 
Be ready to share location details.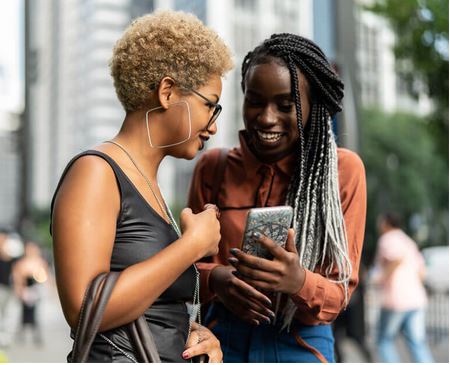 How Do I Apply for a Senti Loan?
Here are the three critical steps for applying for a quick loan from Senti: 
Step 1 – Senti Loan App Download and Installation 
Senti is available on Google Play and the lender's website. So, go there and search for the app and download it. You'll then need to install it on your device. 
Step 2 – Account setup 
Once the Senti is installed, launch it to start with the account registration. You'll need to sign up with your email and allow the app to process your phone's data. 
You'll also need to fill out personal information, read and accept the terms, and verify your account to complete the account setup. 
Step 3 – Senti Loan Application 
Now that you've a verified account, relaunch the app and click on Get Loan. Apply for the loan amount you qualify for and wait for its approval.  
How to Repay a Senti Mobile Loan? 
Senti allows you to pay back its mobile loan using any of these two options:
Option 1 – Via the App 
You can sign into your Senti account to repay the loan. You'll need to identify the app's Pay button, click on it, and then follow the prompts. 
Option 2 – Via Lipa Na M-PESA 
Alternatively, using the STK menu or M-PESA app, you can pay back your Senti loan via Lipa Na M-PESA. Just go to M-PESA and then Lipa Na M-PESA. Then select the business number and enter Senti's pay bill number, 517910. You'll then need to enter the payable amount and M-PESA pin before completing the transaction.
Senti Loan App Contacts 
You can contact the Senti customer desk for inquiries or complaints using any of these contact details: 
Phone +254 712 517 910 
Email: support@Senti.co.ke
Website: Go to the help section on www.senti.co.ke 
Facebook: @SentiSupport
Twitter: @SentiKenya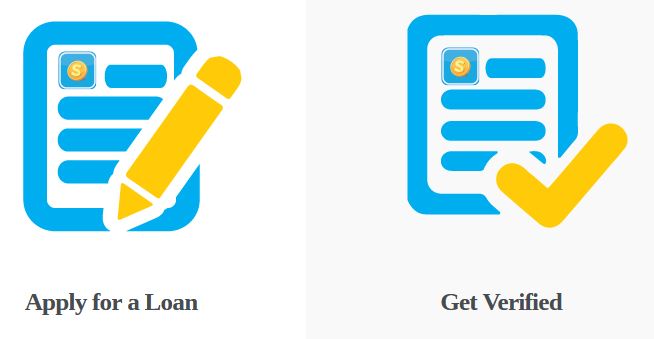 Pros and Cons of Senti Loans 
The Senti mobile loan has its advantages and concerns. Let's look at them: 
The Pros 
Here are the advantages that come with a Senti loan app:
Simple signup – It only takes a few steps and requirements to sign up for a user account on Senti. It should take you minutes to do it. 
Fast approval – Generally, it takes 3 – 24 hours for Senti to approve your loan request. Therefore, you can quickly attend to your financial emergency on time.
Convenient solution – Given that Senti disburses the loan amount via M-PESA, you can conveniently buy credit, pay bills, and complete other transactions using your phone. 
Referral advantages – Senti offers lower interest rates when you refer your friend to the lender. They, however, don't specify how much. 
7-day extension – Senti offers a 7-day grace period upon request once the deadline ends, though at an extra fee. 
Installment payments – Unlike most mobile loan apps in Kenya, Senti allows you to pay your loan in installments before the deadline elapses. 
The Cons 
Now, here come the disadvantages of getting a Senti loan:
High interest – Let's face it, a 10 – 15% interest is pretty high, especially considering that you've to pay it back within 14 or 30 days. 
Extension fee – Though Senti offers you a 7-day grace period for failing to beat the deadline, it comes at an extra cost of 7.5%. 
Short repayment – Depending on the loan size, you have 14 or 30 days to repay a Senti loan, which is not much time.
Not compatible with iOS – Unfortunately, the Senti loan app is only Android-compatible. It's not compatible with iOS. 
No USSD option – Senti also does not offer the USSD option for those without a smartphone. That locks out Kabambe users. 
Annoying reminders – You can bet that Senti will send you unending reminders until you pay your loan. These reminders start streaming in before the loan is due, which can be annoying. 
Privacy concern – Your private info is not safe with Senti. 
Is Senti Loan Worth It? 
I've shared several concerns that make a Senti loan not worth it, and they aren't the only ones. It's not worth taking a loan at 10 – 15% interest, which compels you to pay it back within 14 or 30 days. 
And what happens when you don't pay back?
Senti will use every means possible to try and force you to pay back. That may mean calling people in your contact list randomly to shame you. That means they'll want the people close to you to know that you have a loan and that they should ask you to pay it back.
Imagine the person getting the test or receiving the call is your parent, in-laws, closest buddy, or pastor. You surely wouldn't want such shame, especially if the lender claims you had listed them as guarantors.
Sometimes, Senti and other digital lenders resort to threats that can be very intimidating. Once they exhaust all communications they have, they forward your details to CRB for blacklisting. 
You surely wouldn't want the CRB to blacklist you. It's not only expensive to get out, but it also damages your credit record severely.
Clearly, Senti or any other mobile loan app isn't worth it. That leaves us with one question: if it's not Senti or any other digital lender, then what? Well, let's answer that next.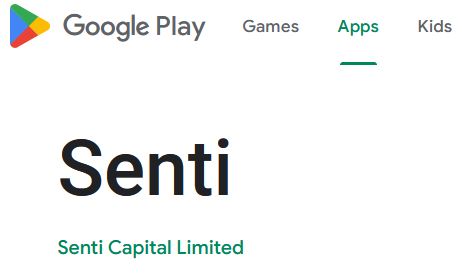 If Not Senti, Then What? 
Now that I'm so much against Senti and other mobile lenders, you may wonder what then? What happens when a financial emergency strikes? How do you prepare for it?
The answer is an emergency fund, and you need to build one. (Here's a guide to use). 
The work of an emergency fund is to take care of you and your family when an unforeseen event like a job loss, car breakdown, medical bill, or unplanned travel happens, and you must get some money. 
So, instead of borrowing from Senti or any other lender, dip your hands into your emergency account to take care of the expense. 
The other thing you should learn to do to avoid unnecessary borrowing is to learn to budget for your money, no matter how much you earn. With a good budget, you can prioritize the most important things. Ultimately, you wouldn't have to borrow to meet those costs.
Remember, you can also budget for your emergency fund. 
But what if what you are making isn't enough to even budget for or set up an emergency fund?
Well, I suggest you find a second income source. It could be a second job (part-time one), a side business, or even an online hustle, such as offering freelance services on a platform like Upwork. 
You can then use the extra earnings to find your emergency fund and meet your additional expenses. 
Where We Come in as Cent Warrior
As the Cent Warrior family, we're prepared to equip you with the correct information on budgeting, setting up an emergency fund, and finding a second income source, among others. 
We don't advocate for the Senti loan app or any other. Instead, we champion living a debt-free yet financially fit life, and that's the reason for creating our new book, 'Winning the Game of Debt.' 
You can grab it from our online shop to learn how to overcome the monster called 'debt' and start building a lasting financial future for yourself and your family.