Today in Kenya, mobile wallets are the trend, offering everything from savings and bank transfers to mobile loans and bill payments.
One such wallet is Vooma, which has been more synonymous with digital borrowing than any other service, and today I'll share how to get Vooma loan.
You can get a Vooma loan via the USSD *844#, Vooma mobile or KCB app. Both mobile apps are available on Google Play or the App Store as options for smartphone users, while the USSD option suits those without smartphones more.
I'll explain the steps to follow in each case to get your Vooma loan, including the eligibility qualifications and registration. But more importantly, I'll help you understand if a Vooma loan is worth it or if you should consider other options.
Here's just everything we will talk about:
What's Vooma?
How do you qualify for a Vooma loan?
How do you register for Vooma loans?
How do you borrow from Vooma?
How do you withdraw from Vooma?
How do you repay a Vooma loan?
How do you increase your Vooma loan limit?
Is Vooma worth it?
If not Vooma loan, then what?
Let's jump straight in!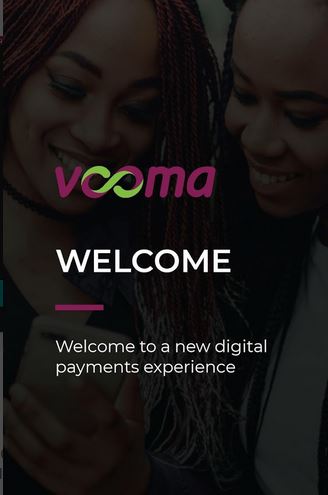 In a hurry? Below is an overview of Vooma.
KCB Vooma Loan Overview
| | |
| --- | --- |
| Product Type | Mobile wallet/loan |
| Provider | KCB Bank |
| Loan Limit | Ksh 1,000 – Ksh 300,000 |
| Loan Term | 30 days |
| Interest Rate | 7.13% of the loan |
| Late Fees | 7.13% rollover |
| USSD Access | *844# |
| App Download | Google Play & App Store |
| App Release Date | June 21, 2018 (Google Play) |
| Download Size | 32 MB (Google Play), 168.9 MB (App Store) |
| App Compatibility | iOS 11.0 and above or Android 7.0 and above |
What's Vooma?
Vooma is a digital or mobile wallet product by Kenya Commercial Bank (KCB). It allows users to borrow money, save up, transfer cash and access many other services flexibly on their mobile phones.
Here are the most notable Vooma services:
Loan Services – Vooma allows you to apply for a mobile loan, and currently, the Vooma loan limit for customers is Ksh 1,000 – Ksh 300,000.
Pay Bill – Vooma allows you to pay for M-Pesa-like bills such as KPLC tokens, GoTV or Dstv subscription, among others.
Buy Goods – Just like paying bills with Vooma, you can also use it for M-Pesa-related Buy Goods Services.
Deposits and Withdrawals – Vooma allows you to transfer funds to any bank account in the country via the Pesa link.
Send Money – Vooma lets you send money to registered and non-registered Vooma customers.
Buy Airtime – Vooma lets you buy airtime via Safaricom, Telkom or Airtel.
Standing Orders – With Vooma, you can set standing borders via the USSD *844#
Savings Plan – Vooma doesn't just allow you to borrow, but you can also use it as your savings plan. You can opt for fixed, normal, or target savings with it.
Budget Tool and Expense Tracker – Vooma also lets you track your monthly expenses to know where your money goes. Not only that, it also serves as a budgeting tool which you can use to plan your finances quickly. It just doesn't get better than that!
How To Get Vooma Loan
To get a Vooma loan, you must first meet the minimum qualifications, sign up for an account, and then apply. Let's discuss all that.
How to Qualify for Vooma Loan
Here are the minimum requirements for obtaining a Vooma loan:
Possess a Kenyan national ID or passport
Have a registered active mobile number
Be a KCB bank customer with an active mobile banking account
The KCB Bank account should be active for at least 6
You should have made at least 4 KCB bank deposits over the last six months
Be in good CRB standing
How To Register Vooma Loan
Generally, you can sign up for a Vooma loan account using any of these two routes:
Option 1 – Via App
Here's how to register for Vooma via the Vooma app:
Search for the Vooma app on the Play Store (on iOS) or App Store (on Android devices) and download it on your phone
Install the app and launch it
Tap on login and input your mobile number
Accept the Vooma loan terms and conditions
Tap on Proceed and accept the app's permission request
Enter your details and tap on Register
Create your preferred Vooma PIN and tap on Proceed
Wait for the verification and a welcome pop-up to indicate a successful registration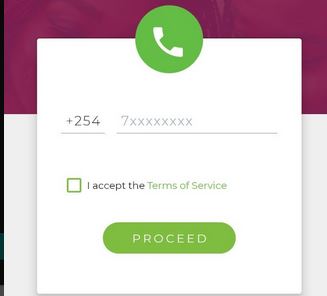 Option 2 – Via USSD
Just dial *844# on your mobile phone and follow the prompts to register for Vooma.
How to Borrow from Vooma
Like most loan apps in Kenya, Vooma allows you to get a loan from them using any of these three routes:
Option 1 – Using USSD
You need airtime to borrow from Vooma using USSD, and here are the steps to follow:
Dial *844# on your phone
Choose Loans and Savings and then Vooma loans
Choose the loan limit and input your Vooma secret PIN
Wait to receive the loan limit via SMS
Proceed with the application according to your loan limit
Option 2 – Using the Vooma Mobile App
If you don't want to use credit, the app route is the best option. But of course, you must first install the app on your phone. Here's how to borrow money using the Vooma app:
Launch the Vooma app on your mobile phone
Sign into the app using your mobile phone number and Vooma PIN
Follow the subsequent prompts to finish the loan application
Option 3 – Using the KCB Mobile App
If you have access to the KCB mobile app, you can use it to get a Vooma loan. Here's how to go about it:
Launch the KCB app on your phone
Choose Loan and then Vooma loan
Then follow the subsequent prompts to finish the loan application
How to Withdraw From Vooma KCB
After getting a loan from Vooma, you may want to withdraw the funds to your M-Pesa wallet. Here's how to go about it.
Option 1 – Withdraw Via App
Just follow the below steps to withdraw funds from your Vooma wallet via the app:
Open Vooma and head to the account section
Tap Send Money and Choose M-Pesa
Enter your mobile number and submit the amount to withdraw
Input your PIN and tap Send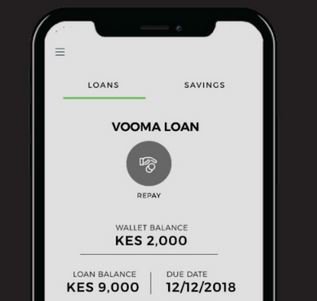 Option 2 – Withdraw Via USSD
You can also withdraw funds from your Vooma wallet via USSD using these quick steps:
Dial *844# on your mobile
Choose Pay and then Send money
Select M-Pesa and input your mobile number
Enter the amount and your Vooma pin
Wait for an SMS notification
How to Pay Vooma Loan
You can repay a Vooma loan via M-Pesa, and here's how to do it:
Go to M-Pesa then Lipa Na M-Pesa
Choose pay bill and enter the Vooma pay bill number 800200 under Business Number
Enter your mobile number and account number and then the amount to pay
Input your M-Pesa PIN and tap send
How to Increase Vooma Loan Limit
As shared earlier, depending on eligibility, the Vooma loan limit starts from Ksh 1,000 to Ksh 300,000. So, there's always the chance you could get a lower limit.
However, that doesn't mean you cannot grow your limits.
There are ways to do it, and they include the following:
Repay your Vooma loan on time
Borrow as often as possible
Use other Vooma services more frequently
Increase your KCB Bank transactions
Stay away from CRB
Increase your savings with Vooma
Is Vooma Worth It?
Let's face it; there's nothing wrong with most Vooma services. For example, their savings plans are highly recommended as they allow you to save money for as long as you want. You can even lock the amount for some months and see it grow.
There's also nothing wrong with Vooma's Pay Bill, Buy Goods and Buy Airtime services, as you enjoy similar advantages with M-Pesa and other mobile wallets.
The only danger is that as long as you can easily access the funds, you are likely to spend it. It takes financial discipline not to.
How about the Budgeting tool and expense tracker? Well, it's one of the things to like about Vooma, as it lets you know where your money goes. And, of course, the convenience of making deposits and withdrawals is second to none.
The problem is the loan, which we don't recommend as Cent warriors.
The Dangers
Here are some of the dangers that come with getting a Vooma loan:
High interest – The current Vooma loan interest rate is 7.13% of the loan amount, which is still high, given that it applies to 30 days. Once the 30 days are over, you'll have to worry about rollover fees and the original interest.
Short repayment period – Vooma only gives you up to 30 days to repay your loan, which you can agree is not much time. Most people are likely not to beat such a short deadline.
Late fees – After 30 days of repaying your Vooma loan, the lender slaps you with another 7.13% rollover penalty. So, by the second month, you'll pay double the interest.
Continual borrowing – Once Vooma starts increasing your loan limit, you'll find it hard to stop borrowing. The lender entices you with higher limits, which only entraps you to continue borrowing and pay a higher interest each time you do it.
CRB blacklisting risk – Like every other lender in Kenya, KCB can list your name with CRB once you default on your Vooma loan payments. The danger of that is that it messes up your credit record.
The mental implication of struggling with debt – Many Kenyans struggle mentally because of debt. It pushes some into depression and even suicide for some. That's something you wouldn't want to go through, and that's a formidable reason to stay away from mobile loans.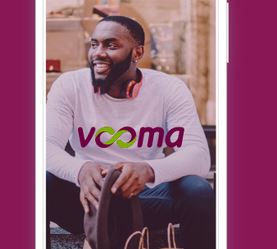 If Not a Vooma Loan, Then What?
Clearly, Vooma loans are not worth it, given the risks attached. The question is, what should you do when you have a pressing financial need?
I believe in the power of preparation, which also applies to emergencies. How about you build an emergency fund to handle unforeseen financial events?
As for unplanned purchases, consider learning to budget and shop with a list. And if the money is not enough, find a side hustle or create one to start bringing in more money.
I've covered all that and much more in my new book, Winning the Game of Debt, which you can find on this online shop. You'll also find many resources to help you plan for and manage your money and stay debt-free forever.