It takes good market research to identify the most lucrative and the best business to start with 500K in Kenya. It's not just about having the money and launching any business just because you can afford to, as you need to get a return on your investment.
Some of the best business ideas from people with a Ksh 500k budget in the country are professional cleaning, garbage collection, spare parts shop, car wash, MPESA agent, timber yard, Boda-Boda, executive Barbershop, Mitumba and gym business.
Of course, there are others, and like Virgil Group Founder and British business magnate Richard Branson like to say, 'Business opportunities are like buses; there's always another coming.' So, your goal is to catch the next available one.
In light of that, I'll explain how you can successfully pursue the ten business ideas with half a million and make it big. First, we'll look at what you'll need to start a business in Kenya.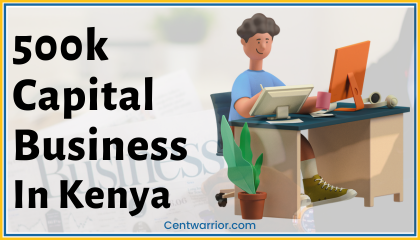 Let's dive in!
In a hurry? Below is a table highlighting not just the top 10 500k business ideas but also how much you can bring in:
BEFORE YOU CONTINUE…
Allow me to show you how I reclaimed my financial life from drowning in a sea of debt and trapped in a never-ending cycle of financial despair with over Ksh 3.5 million weighing me down.
Every day was filled with sleepless nights, anxiety, and constant fear of losing everything I had.

But then, against all odds, I discovered a life-changing path to freedom which helped me shatter the chains of debt in just 1.5 years, created a solid financial foundation and started building wealth.
And now, I have packaged all this knowledge in this SIMPLE e-book called Cent Warrior 10-Steps to Financial Freedom for you because I want you to WIN with money and change your family tree.
🟢 Get It here for FREE and change your life forever.
👉⏩ I WANT IT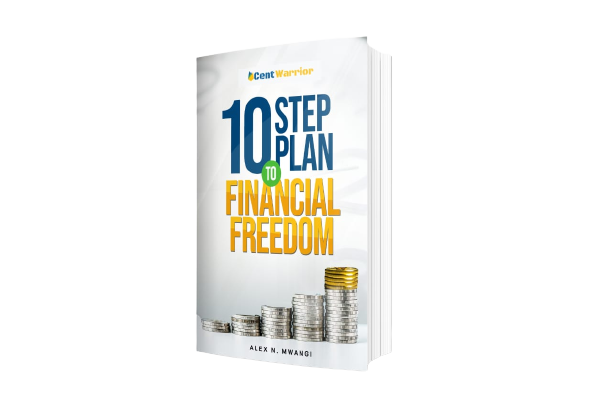 10 Best Business to Start with 500k in Kenya
| | | | |
| --- | --- | --- | --- |
| – | Business Idea | – | Estimates |
| 1. | Start a cleaning service company | Charges per job | Ksh 1,500 – Ksh 5,000 |
| 2. | Start a garbage collection business | Monthly charges per household | Ksh 200 – Ksh 300 |
| 3. | Open a spare parts shop | Monthly profit | Up to Ksh 100,000 |
| 4. | Begin a car wash business | Charges per vehicle | Ksh 200 – Ksh 5000 |
| 5. | Become an MPESA agent | Monthly earnings | Ksh 5,000 – Ksh 30,000 |
| 6. | Launch a timber yard | Daily Profit | Ksh 5,000 – Ksh 10,000 |
| 7. | Start a Boda-Boda business | Daily returns per Boda-Boda | Ksh 500 – Ksh 1,000 |
| 8. | Open an executive barbershop | Charges per head | Ksh 3000 – Ksh 1,000 |
| 9. | Try the Mitumba bale business | Profit per bale | Up to Ksh 3,000 |
| 10. | Launch a gym | Monthly charges per member | Ksh 3,000 – Ksh 5,000 |
Requirements for Starting a Business in Kenya with 500K
Generally, here are the things you need to start a business with Ksh 500K in Kenya:
Business registration – To avoid legal issues, register your business to operate legally in the country. You can do this at any Huduma Center in the country, on the e-Citizen platform, or by dialling *271#. You'll need Ksh 10,000 to register a company and about Ksh 950 – Ksh 25,000 to register a small business.
Tax compliance – You'll need to procure a KRA pin if you don't have one to show that your business will be tax compliant from the beginning.
Business permit – Besides having a business registration certificate, you'll need a business permit. You can obtain this from the local authority (city council) of the place you want to establish your business.
Other Requirements – You'll also need a health or food permit if your business is in the health or food line.
What Else
Wendy's founder, Dave Thomas, states, 'You need three simple things to start a business: knowing your product better, knowing your customers, and a burning desire for success.'
So, the three are integral in starting a successful business anywhere.
Let's now talk about the ten business inspirations: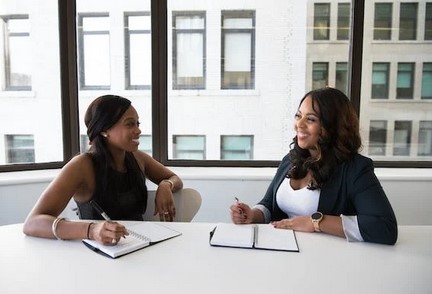 10 Best Business Opportunities to Start with 500k in Kenya
Below are ten ideas on how to invest 500,000 in Kenya wisely:
1. Professional Cleaning Service Company – Best Business to Start with 500k
(Charges: Ksh 1,500 – Ksh 5,000 Per Job)
The need for cleaning services, especially in towns, is ever-increasing. So many parents are too busy to do laundry and keep their houses and compounds clean but are not prepared to hire house help.
On the other hand, companies want professionals who can keep their establishments spotless. That opens an opportunity for someone with a cleaning service team.
The success of this business idea depends on good marketing, which you can attain by flaunting your company name everywhere and leaving a good impression after each job.
Your cleaning company can specialize in residential or commercial cleaning services or do both. On average, you can ask Ksh 1,500 – Ksh 5,000 per job.
How to start a professional cleaning company in Kenya
Here are the critical steps for starting a cleaning service company in the country:
Step 1 – Choose the specialization area
Decide if you want to pursue residential or commercial cleaning. Residential cleaning involves general cleaning of residential places once a week.
Meanwhile, commercial cleaning focuses on cleaning offices, shopping malls, hospitals and other commercial establishments on weekdays, weekends or all days.
Step 2 – Pick your preferred location
Choose where you'll want to build your business. It should be where you'll enjoy the vast customer base.
For example, some of Kenya's most successful cleaning businesses are around the affluent neighborhoods of Lavington, Westlands, Kilimani, Runda, and Karen. However, that doesn't mean you can start from your area.
Step 3 – Get the necessary documentation
As mentioned, you need a business registration to start a company in Kenya and a business permit to operate in a particular town. The other requirements include a KRA pin, health/food permit, and insurance.
Step 4 – Buy the necessary equipment and cleaning products
You'll need to get your cleaning equipment ready. That includes mops, rugs, latex gloves, vacuum cleaners, all-purpose cleaners, and face masks.
Step 5 – Assemble the team
You can't work alone. You'll need a cleaning team. Preferably, go for people who are experienced in cleaning or are eager to learn if you can find a way to train them.
Step 6 – Market! Market! Market!
Once everything is user, take time to market your cleaning service. It may mean distributing leaflets and postures and leveraging the power of social media.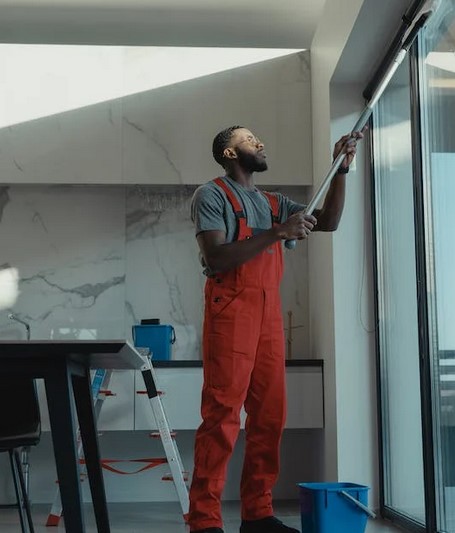 2. Garbage Collection Business
(Monthly Charges: Ksh 200 – Ksh 300 Per Household)
Though often seen as a dirty job, which it is, garbage collection is a gold mine for those who've dared to pursue it. Some companies combine it with cleaning services, but you can do it as an independent business.
That means you'll need a team to collect and dispose of the garbage.
In terms of earnings, you can charge Ksh 200 – Ksh 300 per household per month, which most homes can afford to pay monthly.
How to start a garbage collection business in Kenya
Here are the steps for starting a successful garbage collection Business in the country:
Step 1 – Choose your target location
Garbage collection businesses do well in urban centers with rentals and business promises. So, you can think along such lines.
Step 2 – Draft the agreement and charges
You must present your clients with a garbage collection agreement, especially property owners. You'll also need to include the charges.
Step 3 – Obtain the necessary documentation
In this step, you'll need to obtain a business registration certificate from your company, a permit from NEMA and another from the county government.
Step 4 – Assemble the team
You can't collect the garbage alone. You'll probably manage others, so you'll have to get some people to help you.
Step 5 – Hire a truck
Since you don't expect the Ksh 500k to cater for all other expenses, including the means of transport, you'll need to hire a truck to carry the garbage from the pick-up point to the disposal point.
Step 6 – Obtain equipment and gear
You'll get the necessary equipment and gear to pick up garbage and dispose of it safely. That includes shovels, waste bags, gloves, gumboots, and aprons.
Step 7 – Market yourself
Once you are ready to get to work, market yourself. It may mean talking to rental property owners and managers and distributing flyers around.
3. Spare Parts Shop
(Profit: Up to Ksh 100,000 Per Month)
Nowadays, it's hard to look and miss a car or motorcycle (famously known as Boda-Boda). And since anything made by man is likely to break down or fail at some point, car and motorcycle owners will, at some point, need a spare part.
So, starting a spare part business is a lucrative business. The key to succeeding is choosing a good spot, somewhere close to mechanics and being an honest dealer. Depending on location and inventory, you can profit up to Ksh 100,000 a month.
4. Car Wash Business
(Charges: Ksh 200 – Ksh 500 Per Vehicle)
A car wash business will probably cost less than Ksh 200,000, making it one of the few profitable businesses to start with little money. With so many people having cars, you can start a carwash business and charge Ksh 200 per car and up to Ksh 500 per lorry or bus.
You'll need an ample water supply and a few people to help you clean the cars. The secret to recovering your investment quicker is combining car washing with carpet washing and having a hardworking and trustworthy team.
5. MPESA Agent Outlet
(Monthly Earnings: Ksh 5,000 – Ksh 30,000)
MPESA agents are everywhere, which means one thing – an MPESA outlet is one of the most successful small businesses in Kenya.
Ordinarily, you require an investment of Ksh 200,000 (Ksh 100k for the float and Ksh 100k for sim card replacement). Hence, you can operate at least two MPESA agent shops with your Ksh 500,000.
In addition, you'll need a certificate of incorporation, PIN and VAT certificate, business permit, good conduct certificate, and bank statement, among other requirements.
Depending on your customer base, you can make monthly Ksh 5,000 – Ksh 30,000 per MPESA outlet.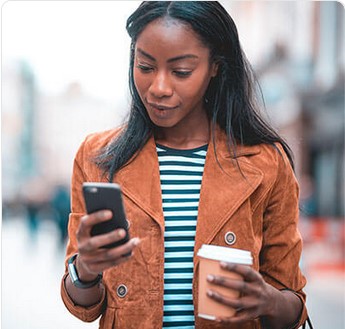 6. Timber Yard Business
(Daily Earnings: Ksh 5,000 – Ksh 10,000)
Timber yard business is another business you can pursue with half a million. Depending on site location and inventory, you can make Ksh 5,000 – Ksh 10,000 a day running a timber yard business.
Overall, it's not hard to start a timber yard business. Here are the key steps:
Research your market (identify where there's a need)
Choose a good location, preferably along busy roads and close to hardware stores
Get the documentation ready (business permit, KRA and others)
Find a reputable lumber supplier
Market your business
7. Boda-Boda Business
(Daily Returns: Ksh 500 – Ksh 1,000 Per Boda-Boda)
The Boda-Boda sector is growing by leaps and bounds, which isn't surprising. Kenyans enjoy how quick and convenient Boda-Bodas are, not forgetting cheap.
Remember, you don't have to be the one ferrying people. No. I'm talking about finding people who can work for you and bring in some money at the end of the day.
Typically, Boda-Boda riders make Ksh 1,000 – Ksh 2,000 a day. So, if you split it with the rider, you'll have Ksh 500 – Ksh 1,000 per day.
And considering you have a Ksh 500K budget and assuming one Boda-Boda goes for Ksh 100K, you can start with at least 4 Boda-Bodas, which will now earn you Ksh 2,000 – Ksh 4,000 per day.
8. Executive Barber Shop
(Charges: Ksh 300 – Ksh 1,000 Per Head)
There aren't as many executive barber shops as there are regular ones. Understandably, few can afford to pay Ksh 300 – Ksh 1,000 for a haircut, the average price in most places.
These businesses do well in high-end neighbourhoods. Thus, you need to invest in high-end equipment and a quality workforce. If the service is good, most Kenyans in well-off neighborhoods don't have an issue paying up to Ksh 1,000 per haircut.
9. Mitumba Bale Business
(Profit: Up to Ksh 3,000 Profit Per Bale)
Though you need about Ksh 10,000 to buy enough Mitumba clothes and sell them, you need at least Ksh 30,000 to buy a bale. With Ksh 500,000, you can buy as many as 16 bales. You, however, don't have to do that.
You can start with 2 – 3 as you progressively increase the number. While there is no magic number for profits, you can make up to Ksh 3,000 per bale, which means the more bales you sell, the more money you make.
Of course, it depends on the content of the bale. The best place to pursue this business is in the Gikomba market.
10. Gym Business
(Monthly Charges: Ksh 3,000 – Ksh 5,000 Per Member)
Depending on location and the quality of service, registered gym members in Kenya pay Ksh 3,000 – Ksh 5,000 per month, while unregistered attendees pay about Ksh 100 – Ksh 200 per day.
Of course, having a trainer makes the difference, as most people don't know what to do when they get to the gym. Overall, the biggest part of the Ksh 500k will go into procuring gym equipment, while the rest will cater to the permit registration and trainer.
Concluding Thought On the Best Business to Start with 500k in Kenya
Now you've ten ideas to inspire you to put your half a million (500K) into better use and start the most profitable business in Kenya. You can run a successful business with any of those ten ideas.
One goal us Cent Warrior is to inspire you to kick start your journey to financial freedom, and we subscribe to Dell Founder Michael Dell's famous words, 'You don't need to be a genius, a visionary, or even a college graduate for that matter, to be successful. You need a framework and a dream.'
Above is the dream, and our Free Cent Warrior 10-Step Plan to Financial Freedom eBook is the framework to make that dream a reality. Get your personal copy now and kick-start your journey to financial peace and freedom!
Also Read: