Cent Warrior Monthly Budget Tracker- Control Your Money like a Warrior
Are you tired of never knowing where your money goes? Do you struggle to get out of debt and save, even when you're earning a steady income?
Meet the Cent Warrior Monthly Budget Tracker – your ultimate solution to financial control and stability.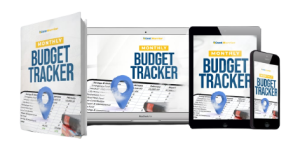 Imagine a tool that does more than just track your spending. This budget tracker is designed to empower you to conquer your financial goals by giving you full visibility into your income and expenses.
No more guesswork or vague estimations. This tracker shows you the reality of your financial situation, in numbers you can trust.
Our budget template's sophisticated design allows you to craft a personalized expense plan that aligns with your income and lifestyle using a zero budget system strategy.
It is easy to use, comprehensive, and intuitive, enabling you to adjust and optimize your spending habits effortlessly.
But that's not all! With the Cent Warrior Monthly Budget Tracker, you don't just control your spending – you master the art of saving. This tool allows you to set specific saving targets, track your progress, and inspire you to stretch your saving capacity.
Additionally, you'll be able to use this budget to plan and execute your debt payoff strategy in record time!
You deserve to be the master of your financial destiny. The Cent Warrior Monthly Budget Tracker isn't just a tool; it's your pathway to financial independence. With it, you'll spend wisely, get out of debt, save consistently, and plan for a future that's not dictated by financial constraints.
Take the first step to becoming a Financial Warrior. Get your Cent Warrior Monthly Budget Tracker now and embrace the power of proactive money management! Your wallet will thank you.