Following the recent Covid 19 pandemic, more than 30 million Africans fell below the poverty line ($1.90 a day), according to the African Development Bank (AFDB). So, it's not just the poorest country in Africa that's worrying but the continent as a whole.
According to the International Monetary Fund (IMF) and the World Fact Book, the poorest African country is Burundi. The landlocked East African nation only has a GDP per capita, which is the true measure of a country's market value according to its population, of $865.040.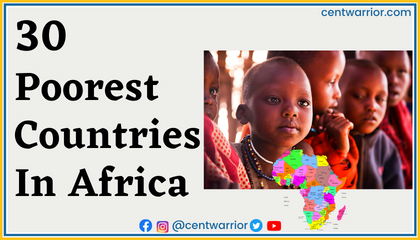 Though there has been a slight improvement in previous values, Burundi remains locked at the continent's base on GDP per capita. However, Burundi is not the only African country languishing in poverty.
According to the World Bank, poverty in Africa is a persistent condition, and three-out-of-five poor people (those living below the $ 1.90-a-day poverty line) are chronically poor. Its effects are issues like child malnutrition, high illiteracy levels, insecurity, spatial inequality, and poor infrastructure, to name a few.
The question we all ask, however, is, why Africa? Why is the dark continent poor?
The Institute for Security Studies (ISS) Africa argues that Africa is not winning the battle against poverty because of high fertility rates but lower opportunities which translates to more people but a lower GDP per capita.
According to ISS Africa, the other reason is the agricultural revolution pushing most families from traditional farming into poverty.
But still, perennial African problems like civil unrest, political wars, climate changes, bad agriculture practices, and poor infrastructure and trade structure are equally to blame for poverty in Kenya.
We'll look at the 30 poorest African countries and highlight why they are poor. The table below gives you an overview of the countries I'll cover.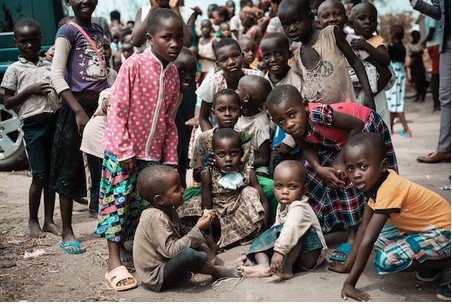 BEFORE YOU CONTINUE…
Allow me to show you how I reclaimed my financial life from drowning in a sea of debt and trapped in a never-ending cycle of financial despair with over Ksh 3.5 million weighing me down.
Every day was filled with sleepless nights, anxiety, and constant fear of losing everything I had.

But then, against all odds, I discovered a life-changing path to freedom which helped me shatter the chains of debt in just 1.5 years, created a solid financial foundation and started building wealth.
And now, I have packaged all this knowledge in this SIMPLE e-book called Cent Warrior 10-Steps to Financial Freedom for you because I want you to WIN with money and change your family tree.
🟢 Get It here for FREE and change your life forever.
👉⏩ I WANT IT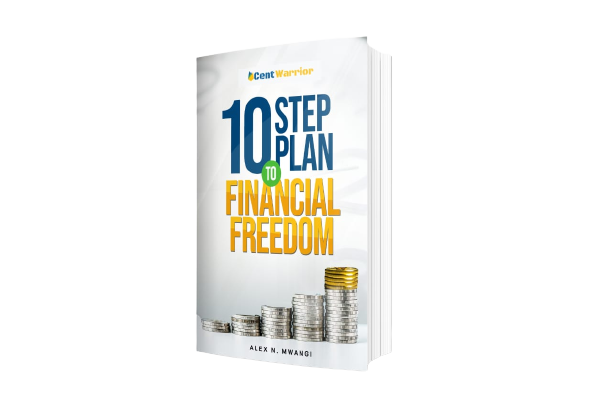 30 Poorest Countries in Africa According to GDP Per Capita
Here is a list of the 30 poorest African countries according to the GDP per capita as reported by the IMF.
| | | |
| --- | --- | --- |
| Rank | African Country | GDP Per Capita 2022 |
| 1. | Burundi | $865.04 |
| 2. | South Sudan | $934.40 |
| 3. | Central African Republic | $1,088.29 |
| 4. | Somalia | $1,322.03 |
| 5. | DR Congo | $1,327.83 |
| 6. | Niger | $1,443.35 |
| 7. | Mozambique | $1,457.11 |
| 8. | Liberia | $1,666.57 |
| 9. | Malawi | $1,587.78 |
| 10. | Madagascar | $1,790.29 |
| 11. | Chad | $1,718.58 |
| 12. | Sierra Leone | $1,972.04 |
| 13. | Eritrea | $2,078.44 |
| 14. | Guinea Bissau | $2,850.70 |
| 15. | Togo | $2,618.52 |
| 16. | Rwanda | $2,835.82 |
| 17. | Uganda | $3,018.46 |
| 18. | Mali | $2,608.76 |
| 19. | The Gambia | $2,639.80 |
| 20. | Burkina Faso | $2,655.60 |
| 21. | Lesotho | $3,027.68 |
| 22. | Ethiopia | $3,433.96 |
| 23. | Tanzania | $3,374.25 |
| 24. | Zimbabwe | $2,554.73 |
| 25. | Guinea | $2,993.08 |
| 26. | Comoros | $3,364.33 |
| 27. | Zambia | $3,808.05 |
| 28. | Senegal | $4,113.05 |
| 29. | Benin | $4,182.90 |
| 30. | Congo Republic | $4,682.25 |
Breaking Down the Poorest Country in Africa
Based on the GDP per capita, which refers to a country's production by its residents and taxes divided mid-year by its population, the country with the lowest GDP per capita has the lowest standard of living.
Below are the 30 poorest African countries according to the IMF and their estimated population sizes in 2022:
1. Burundi (the Poorest African Country
GDP per capita – $865.04
Population – 12,767,455
With an estimated population of 12,767,455 and a GDP per capita of $865.06, Burundi is sadly the poorest country in Africa by a mile. But you may wonder, why is Burundi the poorest country in Africa?
Since the 1993 mass killing, Burundi has never looked the same. The eastern African country saw its people, the Hutu and Tutsi, butcher each other due to ethnic and political differences coupled with the assassination of president Melchior Ndadaye, and it has taken time for the country to recover economically.
2. South Sudan
GDP per capita – $934.40
Population – 11,504,110
Having gained independence just recently and always facing internal conflicts and political rebellion, South Sudan is one of Africa's primmest nations yet to exploit its God-given resources.
Issues like high illiteracy levels combined with political instability are why South Sudan is still poor despite napping on mineral resources like gold, silver, copper, and several oil reserves.
3. Central Africa Republic (Poorest Country in Central Africa)
GDP per capita – $1,088.29
Population – 5,031,186
The Central Africa Republic has endured years of civil unrest and religious violence, which has seen its economy dwindle, especially over the last two decades. Most locals have been driven out of their homes by rebel groups and reside in refugee camps.
So, they are no longer productive, which explains why the country only has a GDP per capita of $1,088.29.
4. Somalia
GDP per capita – $1,322.03
Population – 16,985,528
Somalia is synonymous with extreme poverty due to constant violence and internal attacks by the fundamentalist Jihadi group Al Shabaab. Statistics show that at least 69% of her population lives below the poverty line (below $1.90 a day).
In recent years, however, calm has been coming back to Somalia, and if things continue, the GDP per capita will improve from the current $1,322.03.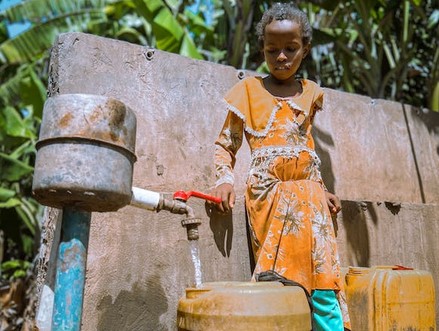 5. Democratic Republic of Congo
GDP per capita – $1,327.83
Population – 96,511,548
The Democratic Republic of Congo (famously DRC) is another African nation with abundant mineral reserves but still languishes in absolute poverty.
Unfortunately, locals have fewer civil and employment rights and are forced to take basic jobs, all due to bad governance, and it's the reason the DRC only has a GDP per capita of $1,327.83.
6. Niger (Poorest Country in West Africa)
GDP per capita – $1,443.35
Population – 26,412,604
Niger is another country that's always scuffling with the threat that the Nigerian-based terrorist organization Boko Haram poses. The drought also denies the West African nation the opportunity to realize its agricultural potential.
Drought, in particular, leaves over 4 million households starving. With a GDP per capita of $1,443.35, a lot has to change for Niger's living standards to improve.
7. Mozambique (Poorest Country in Southeastern Africa)
GDP per capita – $1,457.11
Population – 33,413,232
Mozambique is the poorest nation in Southeastern Africa, with an estimated population of 33,413,232 and a GDP per capita of $1,457.11.
Part of the reason is Islamic insurgency which the country has to combat constantly. The government also faces poaching, poor governance, and international borrowing. The three need to change from Mozambique to realize its economic potential.
8. Malawi
GDP per capita – $1,587.78
Population – 20,341,255
Malawi is another southeastern African country that's struggling with extreme poverty. 50.7% of her population is poor, which shows how grave the poverty menace is.
Though the country is endowed with vast lands, drought and lack of capital prevent the nation from exploiting its agricultural potential. That explains the $1,587.78 GDP per capita.
9. Liberia
GDP per capita – $1,666.57
Population – 5,347,243
Liberia has just come out of a dreadful civil war, and she's only trying to recover. Schools and hospitals were destroyed during the turbulence, and given the 2014 Ebola outbreak, Liberia's economy has never been in such a shambolic state.
Its 5,347,243 population size may be small, but the $1,666.57 GDP per capita indicates an impoverished nation.
10. Chad
GDP per capita – $1,718.58
Population – 17,589,364
Civil war, which for so long was engineered by the notorious dictator president Hissene Habre, is primarily to blame for Chad's lower standards of living.
The warlord-led government displaced so many Chad people out of their homes, and investors won't invest out of fear, which explains why the economy is in such a debilitating state.
Now that Hissene Habre is no more, calm is being restored, and perhaps the country's economy will start improving.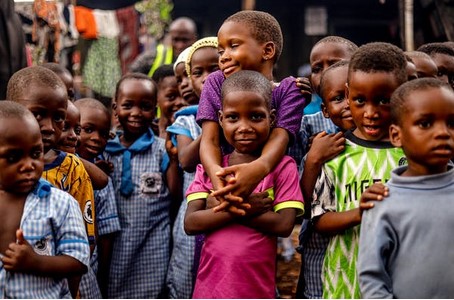 11. Madagascar
GDP per capita – $1,790.29
Population – 29,434, 823
Madagascar, which sits on the serene waters of the Indian Ocean, is a country in dire need of economic revival. Its 29,434,823 population size is overwhelming, given that the country's GDP per capita is only $1,790.29.
Fire outbreaks that destroy large parcels of land and prevent the residents from exploiting opportunities like farming, fishing, and nickel mining are primarily to blame, and so is drought.
12. Sierra Leone
GDP per capita – $1,972.04
Population – 8,368,970
Sierra Leone enjoys a higher GNI (Gross National Income) due to the money its ex-pats send from abroad, but its GDP is still low. Part of the reason is political unrest, civil wars, and epidemics like Ebola.
Sierra Leone's $1,972.04 GDP per capita explains a country needing an economic resurgence. There's a notable improvement from what Sierra Leone was known for (a war zone) to what it is.
13. Eritrea
GDP per capita – $2,078.44
Population – 3,663,117
Eritrea has been through a roller coaster of political emotions. After gaining independence in 1990 from Ethiopia, which it only enjoyed for eight years, Eritrea was again involved in a bloody conflict with Ethiopia, which ended just recently.
The dire economic state of the Eastern African country is mainly due to that.
14. Zimbabwe
GDP per capita – $2,554.73
Population – 15,378,243
Zimbabwe might be a mineral hub, but that hasn't helped to improve the country's poor living standards. Low mineral prices, poor infrastructure, external debt, and a non-conducive investment climate are part of the Southeastern African nation's inability to escape poverty.
Other contributors are war, industrial mismanagement, and internal corruption.
15. Mali
GDP per capita – $2,608.76
Population – 21,691,072
Money has gold, cotton, oil, you name it, but the money never stays in the Western African country. Why?
An unending coup succession, jihad violence, and bad governance have been crippling the country. Millions of Malians have been forced out of their homes, which is why the country is poor.
16. Togo
GDP per capita – $2,618.52
Population – 8,751,274
Togo might have a lower GDP per capita, but that doesn't explain the whole story. The West African country has been experiencing steady GDP growth in recent years, and its inflation has been well controlled.
But given that most Togolese rely on subsistence farming, there are fewer opportunities to pump money into the economy and substantially boost the GDP.
17. The Gambia
GDP per capita – $2,639.80
Population – 2,584,044
Unlike most West African countries, the reason why Gambia is poor has nothing to do with bad governance. The country is managing its scarce resources and recovering from the recent Covid 19 pandemic.
But since the resources are few but the population is fast rising (currently at 2,584,044), Gambia's GDP per capita is lower, explaining the lower living standards.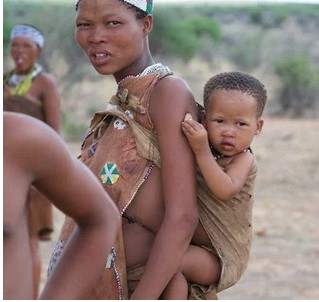 18. Burkina Faso
GDP per capita $2,655.60
Population – 22, 313,534
Burkina Faso is another country lying on gold ores but depends on foreign aid for survival. Part of that is the political strife, military mutiny, and civil war that the country has been facing for years.
Though most citizens are farmers, the political situation somehow handicaps them from getting the most from mother nature.
19. Rwanda
GDP per capita $2,835.82
Population – 13,736,863
Rwanda might be one of the fastest-growing economies in Africa, but its lower GDP per capita indicates that most Rwandese are poor.
While the country largely depends on subsistence agriculture, land scarcity and a population explosion mean fewer opportunities for fieldmen.
20. Guinea Bissau
GDP per capita $2,835.82
Population – 13,736,863
Guinea Bissau is a leading exporter of oily seeds like coconut, cashew nuts, Brazilian nuts, fish, and refined petroleum, all estimated at $143 million.
But even so, that hasn't stopped the west African country from escaping poverty. Political instability and poor rainfall distribution are mostly to blame for the country's weakening economy.
21. Guinea
GDP per capita – $2,993.08
Population – 14,008,576
The Chinese people have taken over Guinea's mining industry which might be a good thing given that it guarantees jobs for the locals. Unfortunately, the country seems never to recover from political chaos that scares investors away. There is also ethnic violence and a high corruption rate, especially by the police.
22. Uganda (Poorest Country in East Africa)
GDP per capita – $3,018.46
Population – 49,333,704
Uganda doesn't have the best business infrastructure, education system, and health care, which are reasons the country's economy is not doing well.
Bad governance, social inequality, climate change, and internal conflict also scare investors. Such issues need to change drastically for Uganda to claim its economic throne.
23. Lesotho
GDP per capita $3,027.68
Population – 2,182,040
Like most African countries, Lesotho links her slow economic progression to political instability, poor education standards, and lack of a thriving infrastructure.
Plus, there is the high HIV prevalence which complicates the country's effort against poverty. Since there's little arable land, Lesotho hugely relies on South Africa for food which is saddening.
24. Comoros
GDP per capita – $3,364.33
Population – 914,472
Comoros has many opportunities that most African countries lack. For example, its proximity to the Indian Ocean makes it an exquisite holiday destination for beach lovers. The island nation is endowed with some of the serenest beaches in the world.
But despite that, Comoros is still poor, and it's due to many reasons, such as scarce land, poor business infrastructure, and a fast-growing population.
25. Tanzania
GDP per capita $3,374.25
Population – 63,931,876
Tanzania is not as poor as most African countries. However, poor access to good education, inadequate healthcare, and food shortages have been the leading causes of poverty.
The country's population is also fast rising, and there are challenges in getting quality housing, sanitation, and water.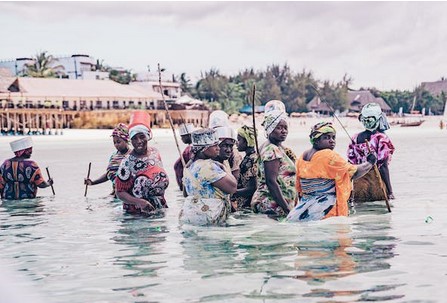 26. Ethiopia
GDP per capita $3,433.96
Population – 121,922,416
Ethiopia's largest population is in rural areas, where the country is poor. An issue like low rainfall is the reason for periodic famine and food shortages.
Plus, farmers don't have access to the best equipment and technology, and the education standard in the country is wanting.
27. Zambia
GDP per capita – $3,808.05
Population – 19,652,620
Zambia is best known for its walking safari, numerous national parks, and landmarks, which are key tourist attractions.
The nation is also industrious in matters of mining and agriculture. However, even so, high unemployment, over-reliance on copper, poor road infrastructure, and low economic diversification are why Zambia is poor.
28. Senegal
GDP per capita – $4,113.05
Population – 17,826,571
Senegal suffers from a high unemployment rate, lower literacy levels, and poor business infrastructure, which are primarily why the country is poor.
But being an agricultural dynamo, Senegal thrives in sugarcane and cotton production. The country's economy has been improving in recent years but slightly due to its agrarian willpower.
29. Benin
GDP per capita – $4,182.90
Population – 12, 902, 012
Benin is an African agriculture powerhouse. The West African nation primarily produces palm oil and cotton, and most citizens do it for subsistence.
Interestingly, 75% of its workforce is union-represented, and the unions have been blamed for the members' poor living standards.
30. Congo Republic (30th Poorest Country in Africa)
GDP per capita – $4,682.25
Population – 5,849,868
The country concluding the list of the poorest countries in Africa is the Republic of Congo. If we could reverse this list, it'll be the richest, which means it's not performing poorly economically.
The GDP per capita, however, needs improving to get where the richest countries in Africa like Egypt, South Africa, and Nigeria are.
Concluding Thoughts On the Poorest Country in Africa:
Statistics don't lie; most African countries are not well off. A majority of its citizens live below the poverty line, and since it has been a long time, a lot needs to change to improve our people's living standards.
That will see the GDP per capita rise, the population notwithstanding, and Africa will no longer be seen as the poor continent or the continent of the poor. It'll be referred to as the continent of opportunity, something we all know but has sadly been under-exploited.